200 Christian Baby Boy Names With Meanings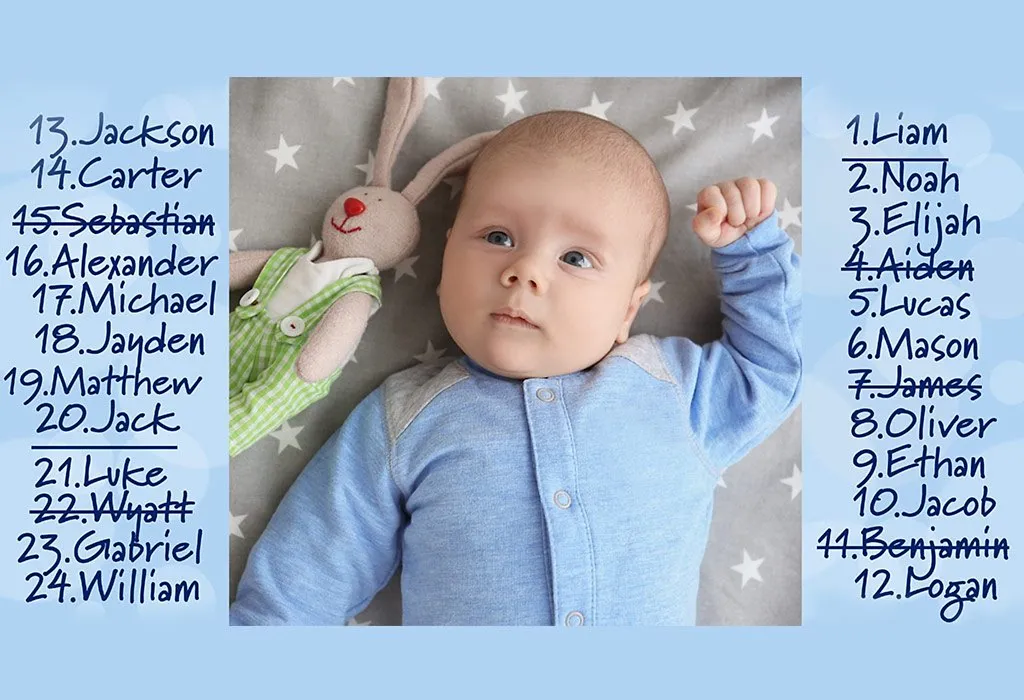 Congratulations on your little boy. Along with the baby care, you have got an additional yet important task, i.e., choosing a name for your baby boy. It is not that much of difficult a task if you straighten down your choices. If you actively pursue Christian faith and grace God every day for the blessings in your life, then picking a name for your little one from the bucket of Christian male names would be ideal for you. To lighten your burden, we have come up with a handpicked list of some really unique and distinct Indian Christian baby boy names for your little one. These bible names for boys belong to languages and cultures around the world and will give you a heads-up in choosing the best one for your little champ. Wondering how many options you have. Well, the options are endless, but here we talk about 200 popular baby boy names with meaning.
Video: 50 Awesome Christian Baby Boy Names With Meanings
Unique Christian Baby Boy Names that Stand Out
Everyone wants a name that is unique. A unique name adds on to our distinct identity and personality. Many of us believe in looking for a distinct and unique name for our kids. Well, you need to be careful while choosing a unique name as it should not cause an embarrassment for your child in future if the name is completely off track or cannot be spelt correctly. So here we have a list of unique baby boy names for your little one:
Sea or waterAbaddonThe DestroyerAbagthaFortunate oneAbanaMade of stone
2. Abaddon
The Destroyer
3. Abagtha
Fortunate one
4. Abana
Made of stone
A person with paramount strength
A city surrounded by white hills
Father of LightBartholomewSon of Talmai in Aramaic
8. Bartholomew
Son of Talmai in Aramaic
Honourable or blessedBethuelAbode of God
10. Bethuel
Abode of God
Strong and honourableCainThe first son of Adam and Eve
12. Cain
The first son of Adam and Eve
A creative person
Majesty or King
One who wins over people's mindsDalphonThe house of cavesEladahGod hath adorned
16. Dalphon
The house of caves
17. Eladah
God hath adorned
18. Eliphaz
An endeavour of God
A firm believer in God
A ruler of peace
Strong and powerful
A fortunate person
God Assists
A person of great strength
Extremely bright, brilliantGaddielThe Lord is my happiness
26. Gaddiel
The Lord is my happiness
Strong-hearted or brave-hearted
Ruler of the armyHazielVision of God
29. Haziel
Vision of God
Heart, mind and spirit
Dark
Life
A name that means 'God is merciful and gracious'
34. Itzak
Laughter
Colour of peace, a beautiful white colourIshuahEqual, self-satisfiedJadaWise, knowing
36. Ishuah
Equal, self-satisfied
37. Jada
Wise, knowing
Supplanter
Down to Earth
A disciple of Jesus
41. Kev
Extremely gentle and caring
Old, Ancient
Royal, a majestic KingKorahBaldnessLaelDevoted to God
44. Korah
Baldness
45. Lael
Devoted to God
A biblical name; Luke was one of the authors of the New Testament
In possession of great power, strongMatthewGift of Jehovah
48. Matthew
Gift of Jehovah
Gift of GodNecoOne who was beaten' in the Old Testament
50. Neco
One who was beaten' in the Old Testament
The victory of people
Consolation
Very rich and prosperous
Joyful by nature
A good friend, one who loves horsesReubenVision of the son
56. Reuben
Vision of the son
Friend of God
Delight
A ruler of people
Little King or Illustrious
A patient listener
Angle of Water
A name that means 'Lord is gracious and merciful'SivanThe third month of the ecclesiastical year on the Hebrew calendar.
64. Sivan
The third month of the ecclesiastical year on the Hebrew calendar.
A precious gift of God
66. Ulrick
A very high-born rulerUriasJehovah is light
67. Urias
Jehovah is light
Very cheerful and joyous
Conquering
Full of life, energetic
A powerful warrior
A pleasant wish for peace and tranquillity
Holy, fair and blessed one
Extremely bright and helpful
From the farm
Someone the Lord has thought about or favoured
Gift from God
In abundance
79. Zeph
Extremely precious to the LordZurielGod is a rock
80. Zuriel
God is a rock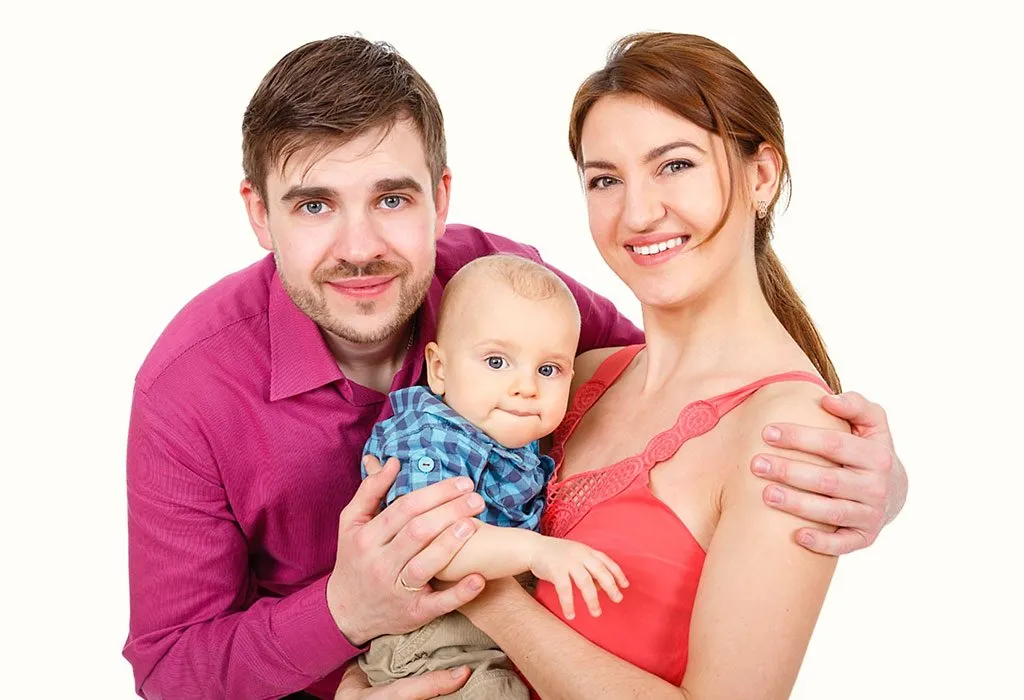 List of Modern Christian Baby Boy Names
Nowadays, as we are progressing further and becoming more and more advanced, we prefer simple yet refreshing names. Of course, the element of distinctiveness and uniqueness must be there, but a simple easy to pronounce name is what most modern parents prefer. Just go through this list of some modern names which we have selected from an endless list of names available:
My father is elated
Highly praiseworthy
Powerful like an eagle
One who has been blessed
Born of a nobleman, ardent and strong
A man free of all burdens
Pebbles
A settlement of free men or peasants
Son born of a holy person
The one who dwells in a valley
A devotee of God
An extremely valued friend
One who is courageous
14. Felex
One who is very fortunate and happy
The bravest man of God
Strong and powerful
Extremely knowledgeable
One who is merciful and compassionate
A merciful ruler of God
One who brings laughter and joy to our lives
A precious gift of God
22. Jobin
Excellent and brilliant
Due to the willingness of God
Generous
A warrior's son
The one who bears a treasure
27. Kilmer
Extremely loving and caring
Very brave-hearted
Helmet of will
A highly renowned warrior
A torch-bearer
A disciple of a renowned saint
A protector and friend
One who has come from a rich man's mountain
Nobel
A champion of clouds
A champion of the dark cloud
38. Othneil
The powerful strength of God
Son of Paul
A fictional bird that burns itself alive, only to be reborn again
41. Pious
Holy or divine
Almighty or King of the Universe
The name of a King in the Bible
Peaceful
Graciously given by God
One who has been crowned
A precious gift of God
48. Tison
One who is highly spirited
49. Udeh
Praise
Light of God
Handsome
Singing
The victorious one or the one who conquered
One with a courageous mind in a battle
Extremely bright and willing
Brilliant and happy
Extremely valued and treasured by God
58. Zaccheo
The One God Remembers
God is Fair
A Sign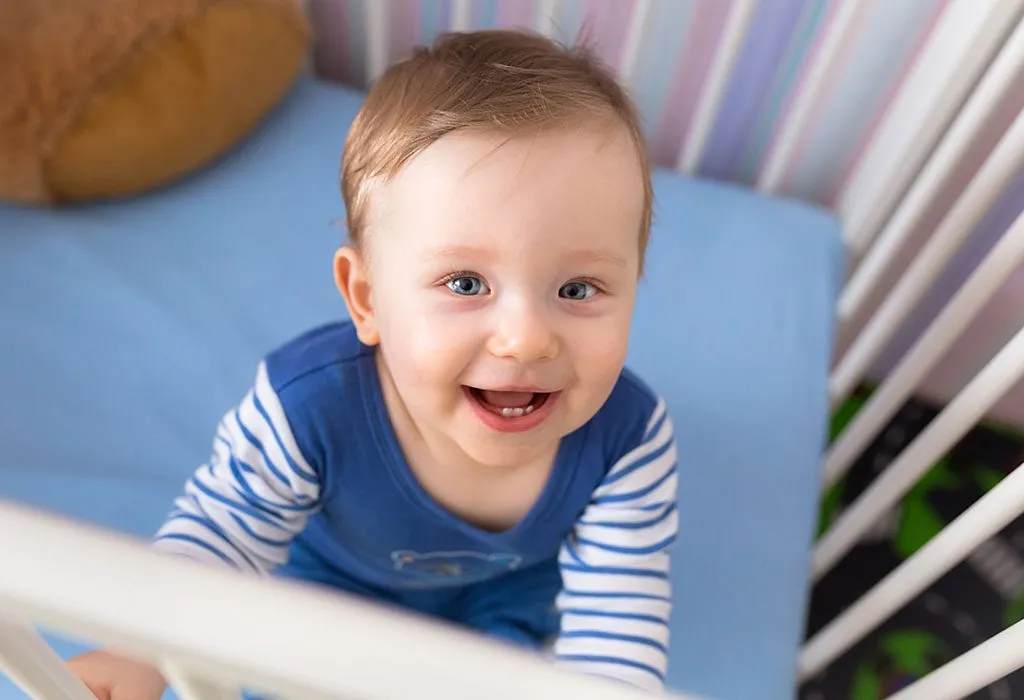 Latest Christian Baby Boy Names
If we set aside unique, traditional and distinct names for a while, then we may see that many people nowadays prefer the latest trending names. They are ok if the name is not very unique but should not look off track and should be as per the new trends. For instance, Benjamin becomes Benji, Stephen becomes Steve, etc. The benefits of such names are that it's easy to call and easy to remember. It's all a perspective way of looking at the names from one's own viewpoint. Here we go with the latest trending names:
Extremely superior and intelligent
Immortal
A sacred ruler of all
An immaculate baker
Marksman
Farmer
As per the Old Testament, Benjamin was the last born of Jacob
A warrior ready to fight in a battle
One who lives near the cliff
Candlemaker
Just like the Sun
The highly adored son of Davis
A Gift
Draw Water
The one who rules over his people
16. Ebin
A kind of a rock
wealthy protector
Peace
A magical friend, one who is noble
A free man
Landowner
A very calm and peaceful ruler
One who is shining brightly
White Falcon
A young kid
A ruler of a particular place
A champion of the high meadows
One who rules the home
Another name for John
A name that means 'God is almighty and is present with us'
Supplanter
Victorious
A very peaceful and divine ruler
A free human
Name of a famous saint
One who is crowned with laurels
37. Libin
One who shows love and compassion
From the God of wars
A God-like figure
Saviour
A brilliant one
Born on the day of Christmas
From the olive tree
Small, little
Modern and beautiful
One who loves horses
A wise wolf
One with red hair
King
One from the lands of Rye
To hear or listen
52. Seff
A Wolf
One with a divine smile
Tender, soft and smooth
Twins. It was also the name of one of the disciples of Jesus
One who collects toll while crossing a certain path
Someone who is from La Varenne
58. Willy
One with a strong mind
59. Windsor
Name of a place in the United Kingdom
Forest or timber
Tips for Choosing the Best Name for your Baby Boy
As much fun as it is to choose newborn baby boy names it is equally a challenging task. The name you choose will give your son an identity and will remain with him throughout his life. Choosing the best name can depend on a lot many factors around us. It can be:
Meaning and Depth: The meaning and depth of the name are very important to us. All of us try to keep a simple yet a name with depth.
Biblical Names: There are a lot many names mentioned in the bible. If you are a firm believer in the Bible, then you may choose a suitable name for your son from the Bible. A few of them have been mentioned above as well.
Name of the Parents: Many of us have an inclination to keep a name which starts from the same alphabet of our names. Some of us even try to merge both the couples name and try to formulate a cute name.
Name of the Siblings: You tend to keep a name which is similar to your first born's name or even rhyming. For instance, Stephen and Stephanie. This is actually quite cute!
Uncommon Names: Many of us try to look for a name that's unheard of or quite uncommon names. This is quite a trend these days. So you can look for an uncommon boy name for your little one. But please be sure that the name is easily understood and spelt correctly.
A Familiar Personality: Many of us are a firm believer that if we name our son or daughter after a famous personality, then he or she will also follow in their footsteps.
Ask the Family: You can ask your family for a good suggestion of names and then finally choose any one of them.
Use a Baby Naming Tool
Most parents look for a unique, meaninful name for their baby, and most names they come across tend to be generic. If you're on the hunt for some inspiration to name your baby boy, a Baby Names tool gives you all the options you need. Choosing a unique Christian name for your baby boy that holds meaning, yet stands apart has never been this easy.
On a serious note, the list of names and choices are endless. You need to narrow down a few good names as per your liking and then finally choose the best of all. The naming ceremony is truly an overwhelming occasion for both parents and children. The name you choose for your son is like one precious gift to him and will remain by his side throughout his life and will also be passed on to his children as a legacy. All you need to is inculcate high moral values in your child to live up to his name.
Also Read:
How to Choose a Name for Baby
Modern and Stylish Baby Boy Names with Meanings
Strong and Powerful Baby Boy Names
Indian Baby Unisex Names with Meanings
Beautiful Christian Baby Girl Names with Meanings