Videos you might be interested in
Videos you might be interested in
Videos you might be interested in
Suggested for you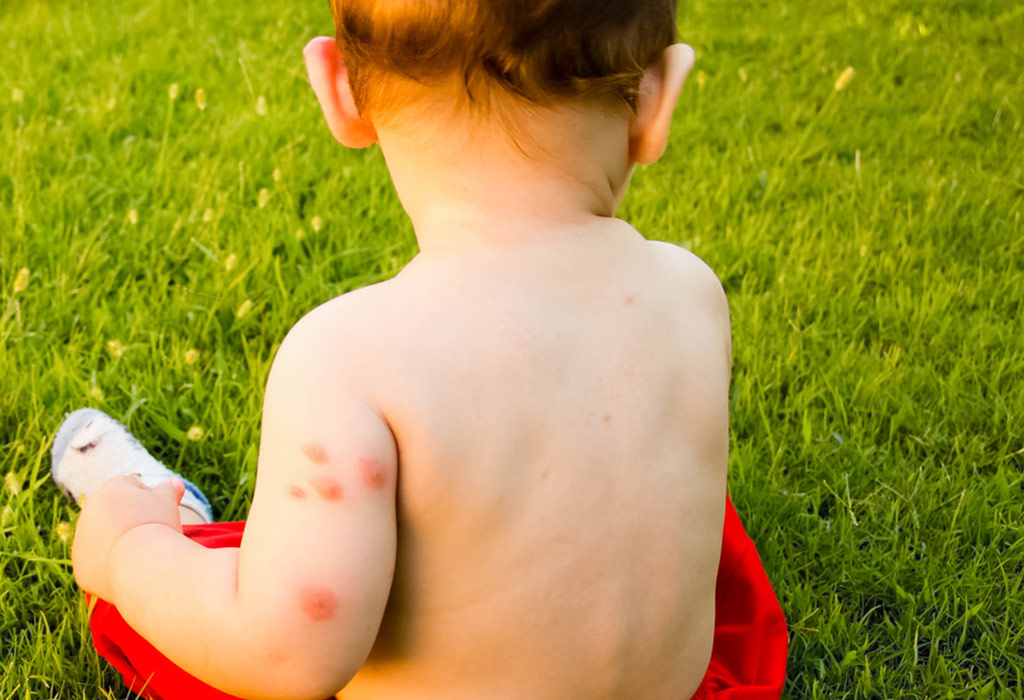 Insect Bites On Infants
Just like adults, babies too can get bitten by different types of insects. The insect bites do not cause any major medical complications in babies and can be treated with topical creams and ointments. Here's all that you need about insect bites on babies, its symptoms, prevention and various ways of curing it. How Common Are Insects Bites On Babies? Insect bites are very common on babies. However, it majorly depends on the time your baby spends indoors or outdoors. Babies who remain most of the time indoors with tightly shut doors and windows are less likely to have insect bites than babies who spend more time outdoors. The weather also plays an important role in this. The insect bites are more common during hot and humid weather than in cold weather. Symptoms Of Insect Bites In Infants The insect bite symptoms may vary according to the place of bite, type of insect, whether or not the toxins or irritants have been injected. Also, some babies may not cry or show any signs unless the parents notice it, on the other hand, some babies may cry frantically. Following are some of the symptoms that you may notice: Raised red bumps on the skin They may be itchy or painful Some insect bites appear like blisters How To Treat Your Baby For Insect Bites? Following are some options for insect bite treatment for babies: You may move your baby to a safer place to avoid more insect bites. If you notice the stinger lodged in the skin, try pulling it out with tweezers or fingernails. Use soap and water on the bite. You may give ibuprofen or paracetamol for pain and Antihistamine for itching to treat ant bites on baby. You may apply ice pack on the affected area to soothe itching; it works well in case of bed bug bites on baby. You may use hydrocortisone cream or other topical creams to cure various insect bites, such as for flea bites on babies. You may apply a paste made from baking soda and water to soothe itching from gnat bites on babies. All the above-mentioned treatment options work really well in treating most insect bites. However, if you notice that the insect bite is becoming redder or the swelling is increasing, you should seek immediate medical help. Home Remedies You may try some of the following home remedies to treat insect bites on babies: Apply Honey: Honey works really well on insect bites. You may apply honey directly on the insect bite. The soothing properties of honey will help ease the itching and prevents any kind infection. Aloe Vera: Aloe Vera is great for any kind of skin related problems. The fresh aloe vera gel provides relief from the discomfort of an insect bite. Aloe vera is very safe for a baby's skin. You may apply fresh aloe vera, or you may procure natural aloe vera gel from a good store. Apple Cider Vinegar: It can help in treating mosquito bites in babies. You may apply this vinegar liberally on the affected area. The only caution you need to exercise is, to keep it away from the baby's eyes to avoid burning sensation. Lemon Juice: Lemon juice is a very good disinfectant. You may take few drops of lemon juice and apply on the affected area. Alternatively, you may rub the lemon peel on the site of the bite to disinfect it. Toothpaste: As weird as it may sound, but toothpaste also works well in treating insect bites. Do not use the gel-based ones, instead use the ones with natural ingredients. You may apply a small amount of toothpaste on the affected area to provide relief from itching and swelling. Baking Soda Paste: You may take baking soda and add few drops of water to make a paste-like consistency. You may apply this solution to mosquito bites to cure swelling and itching. These home remedies may help in treating insect bites in babies. It is recommended that you consult your doctor before adopting any home remedial measures to treat insect bites on babies. How To Prevent Your Child From Getting Insect Bites? The following measures may reduce your child's chances of getting stung by insects: Do not let your kid roam barefoot on the grass. Cover your child properly when you plan any outdoor trips. Use mosquito net when sleeping outdoors or with windows open. Make use of screens to cover windows and doors. Use mosquito and insect repellents. Avoid taking your child to insect-prone areas such as beehives, wasp nests, trash cans etc. FAQs Here are a few FAQ's that will help you know more about insect bites on babies and how you may handle it effectively: 1. Should I Be Concerned If My Child Has Been Bitten Or Stung By Any Insect? Insect bites are very common in children. Fleas, mosquitoes, spiders or ticks often have milder symptoms, whereas fire ants, bees, wasps and hornet bites can be very painful and discomforting for your child. 2. What To Do If My Baby Is Allergic To Insect? Some insect bites (wasps, hornets, bees etc.) may cause a severe allergic reaction in babies, and these may cause serious complications. Keep a watch for the below symptoms: Abdominal pain or vomiting Trouble in breathing Rashes on the body Increased heartbeat Swollen lips or throat 3. How To Treat Sting If My Baby Doesn't Have Any Allergic Reaction? If you notice a stinger in your baby's skin, you may pull it out with your fingernails, tweezers or try scraping it out with a credit card. After washing the area, you may apply ice to reduce swelling and itching. Baking soda solution or calamine solution can be applied to relieve itching. If all these do not help, seek your doctor's advice immediately. 4. Will Insect Bite or Sting Cause An Infection? Insect bite or sting may become infected in a few days if your child scratches it with nails. If you notice the bite-site becoming redder, more swollen or your child has a fever, take your child to the hospital. Your child may need a course of antibiotics to treat the infection. Apart from these, if any unusual symptom is registered, you should talk to your doctor. 5. Do You Need To Be Concerned If You Are Travelling Outside Country? If you are travelling to a country where flies, mosquitoes or other insects are responsible for spreading life-threatening diseases, such as dengue, malaria, chikungunya or yellow fever, you should talk to your health care practitioner about the same. You may be advised to give a shot or take medicines to help your child fight with these ailments. Insect bites are common, and 100 percent prevention is impossible. However, the exposure of your baby to these can be minimised through careful planning and infections can be swiftly handled. Also read: Dog Bites In Children: Treatment & Prevention
Read more
Check out this new Memory
karthick ragunath
Father of a 9 m old boy
46 mins ago
#babyphoto
Suggested for you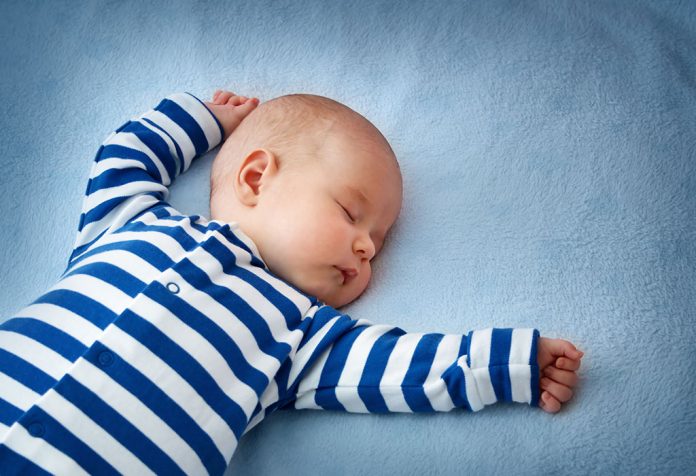 Baby Sleeping Position - What is Safe?
Wrong sleeping positions in Infants or newborn can sometimes lead to SIDS (sudden infant death syndrome). SIDS in children is caused due to suffocation or strangulation. If you have an infant at home, it is essential that you know all about the ideal sleeping positions for babies and how certain sleeping positions can cause sudden deaths in newborn babies. Which Sleeping Practices Increase the Risk of Sudden Unexpected Death in Infancy (SUDI)? You may have observed infants sleeping in various positions. Some of these sleeping positions increase the risk of sudden unexpected death in infancy (SUDI). SUDI is a broad term that encompasses all sudden deaths in infants including SIDS which is generally caused due to suffocation in a newborn. Safe and Unsafe Infant Sleeping Positions Here are few safe and un-safe infant sleeping positions that all parents and baby care-takers must know about. 1. Sleep On Stomach Position Risk Involved The Sleep-on-stomach position for babies is highly unsafe for the following reasons: This position may put some pressure on baby's jaws and block airways making it difficult for the baby to breathe. Sleeping on the stomach makes the baby lie with his face very close to the sheet, making him breathe the same air. This may result in the breathing in recycled air which is low in oxygen Sleeping on the stomach on a very soft mattress may cause suffocation in babies. The risk of rebreathing the exhaled air is higher while lying on a soft mattress because the baby's face slacks deeper into the soft fabric of the mattress. This might block the baby's airways from all sides. Also, because of the nose placed very close to the mattress in this position, the baby ends up breathing in the microbes present in the sheet covering the mattress, and this may lead to allergies However, sometimes, in case of certain medical conditions, doctors may advise parents to put the baby to sleep in the stomach position. Usually, children with gastroesophageal reflux or certain upper-airway malformations like Pierre Robin Syndrome are advised to sleep in this position, but recent studies do not support this reasoning. Hence, it is advisable to consult the physician properly before putting the baby to sleep on his/her stomach. 2. Sleep On Back Position Sleep on back position is the safest and the best sleeping position for the baby. It is the most suggested sleeping position for babies as it keeps the airways open. The US NICHD (National Institute of child health and human development) recommends the sleep-on-back position for short naps as well as for sound sleep throughout the night in babies. Risks Involved Children lying on the same back position for a long time may suffer from 'positional plagiocephaly', a case of flattened head, or the baby may also suffer from 'brachycephaly', a case of flattened back. But these are temporary conditions and the shape of both the skull and the back becomes normal as soon as the baby turns one and hardly needs any treatment. Some techniques can help to avoid these conditions altogether. More tummy time when the baby is awake Turning the baby on the sides while he/she is not asleep Reducing the time spent in carriers or car-seaters 3. Sleep On The Side Position Sleeping on the side is not a recommended infant sleeping position, as an infant tends to eventually roll-on to their tummy while asleep and this increases the risk of SIDS. Tips for Safe Baby Sleep Here are some tips to ensure that your baby has a sound and good night's sleep. 1. Use a Firm Mattress for the Baby's Bed Many parents make the mistake of choosing soft mattresses for babies. This must be avoided. Babies must be put to sleep in firm beds. Also, use of bumper pads, pillows, or soft-toys inside the baby's crib must be avoided as it may accidentally cover the baby's head. 2. Avoid Quilts and Comforters Usage of materials like quilts and comforters on top of the mattress to make the bedding soft must be avoided. It may make the baby sink under the bedding which can be risky in case of an infant. Just place a clean, fitting mattress inside the crib and cover it with a clean bed sheet, and that is enough for your baby to have a comfortable sleep. 3. Tug the Blanket Properly Blankets should only cover the babies up to the chest. The arms must be kept outside the blanket to ensure that the blanket does not get rolled up to the head, suffocating the baby. Sleeping bags with fitted neck and armholes are available in the market and are highly recommended. They are safe and keep the baby warm too. 4. Night Clothes Should be Light Clothes It's important to dress the baby up in light clothes for a good night's sleep. 5. Keep the Room Cool at Night It is also suggested that children should be put to sleep in a cool environment, preferably 20 degrees centigrade. 6. Use Pacifiers If Necessary The American Academy of Paediatrics (AAP) suggests that infants can be given pacifiers just before sleep-time. However, forcing new-borns to use pacifiers is not advisable. Wait till they are about 4 weeks old before you even try it. 7. Avoid Co-Sleeping With the Baby Infants sharing beds with parents, siblings or even with his/her twin is not advisable. Co-sleeping with baby can increase the chances of SIDS. When in sleep, your arms or breast or your clothes may accidentally cover your baby's face and end up suffocating the baby. In India, co-sleeping with the baby is a common norm as it is easy to feed the baby at night. But now you know why it must be avoided! 8. Share the Same Room It is important that the baby's crib is installed in the same room as the parents. It makes breastfeeding convenient, and it is easy for the parents to keep a close watch on the baby's sleeping positions. Room-sharing and not bed-sharing is recommended by the AAP as a baby sleep safety guideline. FAQs 1. Can Babies Sleep on Their Stomach? As discussed earlier, it is not recommended for babies or infants to sleep on their stomachs. But as babies become 4 to 5 months old, they learn to roll from their back to their stomach, which is absolutely normal. By this time, the risk of SIDS lowers in children, and hence it is okay to allow the baby to find his/her own comfortable position. A 5-month-old baby will be able to turn his/her head to the side and keep the mouth and nose free for breathing. However, it is advisable to keep a watch while the baby is asleep and place the baby on the back while putting him/her to sleep. Please note that babies sleeping on their tummy are at a high risk of SIDS only till they are about 4-month-old but it remains a considerable threat till they are about 12 months of age. 2. Can Babies Sleep on Their Side? The side sleeping position for babies is not particularly alarming. But recent research shows that babies who sleep on the side eventually turn on their tummy, and this increases the risk of SIDS. Babies tend to learn to roll over by the age of six months, and may roll over from the back to a side position. If this is the case, you can let the baby continue to sleep on his side as the rolling over indicates strong internal organs and low risk of choking. However, if the baby rolls over to the side before six months of age, ensure you put them back in the back position. 3. Why Does Baby Sleep in Fencing Reflex in the Back Sleep Position? Fencing reflex is also known as the Tonic Neck reflex. It is one of the many involuntary movements exhibited by infants while sleeping. In this case, when a baby is put to sleep on his/her back, the baby's head turns to one side with the arms and legs extended to the same side. This prevents the baby from rolling from their back position to stomach. It must be noted that this self-precautionary movement will disappear anytime between 3 to 6 months of age. 4. What If My Baby is Finding It Difficult to Sleep on the Back? In many cases, infants may not be comfortable sleeping on their backs and may lack sound sleep. But it is important for parents to get the babies used to sleeping on the back to avoid SIDS. Gradually, they will adjust and fall asleep. Also, babies suffering from a congested nose may not feel comfortable sleeping on their backs. In these cases, place a humidifier in baby's room. This will moisten the air and loosen congestion. 5. What If My Baby Chokes While Sleeping on the Back? Healthy babies don't usually choke while sleeping on the back. It has been established that even babies with gastroesophageal reflux disease do not choke when put to sleep on the back. One must only take care not to put babies to sleep with a feeding bottle in their mouths. This can cause choking as well as an ear infection. 6. Which are the Best Sleeping Positions for Preterm Babies? Pre-term infants are at a very high risk of SIDS. It is advisable that pre-term infants too should be put to sleep on the back. But in very rare cases, if the infant is suffering from acute respiratory disease, then he/she can be put to sleep on the stomach under very strict observation. In fact, this is only advisable in a highly monitored inpatient setting. 7. Can Sleep Positioners Help My Baby to Sleep on Back and Reduce the Risk of SIDS? FDA (Food and Drug Administration), a federal agency of United States Department of Health and Human Services, does not approve of sleep positioners to put infants to sleep. Using a baby sleep positioner to help a baby sleep on his/her back is dangerous and must be avoided. New-born babies can be prone SIDS and SUDI on account of incorrect sleeping positions. It is therefore essential to know about various sleeping positions and the risks they pose to new-born babies. Taking time out to learn this necessary information will go a long way in keeping your new-born safe and healthy.
Read more
Suggested for you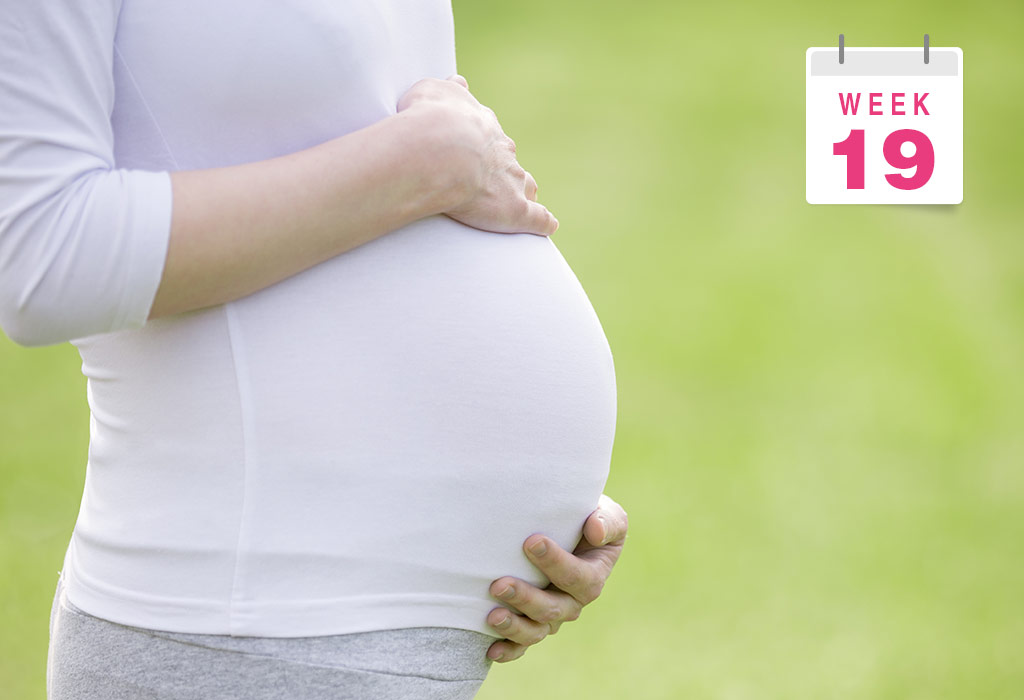 19 Weeks Pregnant: What to Expect
It is time to congratulate yourself as you have successfully completed the half cycle of your pregnancy, with a bump or two on the way. This week also comes loaded with a lot of surprises and excitement. And as always, keep doing the right things at the right time and before you realize, it will be the time for delivering your little bundle or bundles of joy. Your Baby's Growth During Pregnancy - Week 19 Let's just say that at the onset and by the end of the 19th week, your baby should be the size of a large banana or a mango. But more importantly, your baby's skin now has protection in your womb in the form of vernix caseosa while it continues to grow. Your baby's body is also being protected by lanugo, which may look wrinkled at the time of birth, but the sensitive skin is certainly being protected from the amniotic fluid. As always, your baby will continue growing! Don't forget to check out what to expect from the 20th week of pregnancy below. What is the Baby's Size? As mentioned, at 19 weeks pregnant the baby size can be compared to that of a mango or a banana. At this point your baby should weigh anywhere between 240-250 grams and should be around 6-6.5 inches. However, you can expect rapid growth from this point onward if you are doing everything right. Other changes that you can expect to see are the development of the sensory parts of your baby's brains, the appearance of distinct hairs on your baby's head and finally the almost complete functions of your baby's kidneys. Common Body Changes As your little baby's body changes rapidly inside your belly, you too may feel some extra body changes during pregnancy during the 19th week. For one, you should definitely be feeling more energetic or active, unless of course, you are still facing morning sickness or nausea. You may also feel a little tired than usual as your body is working twice as hard to accommodate your rapidly growing baby. More importantly, your breasts will most likely be double the size of what is your usual size. Also, you must have gained considerable weight, and it is most certainly advised to gain proper weight, neither more nor less as this will prove to be detrimental. Symptoms of Pregnancy at Week 19 As always, you can expect new symptoms to come up during the 19th week of pregnancy, along with the existing symptoms that you might have already gotten used to by now. Hot Flashes: This should definitely be a new addition to the list of symptoms you must have already seen throughout your pregnancy. You will sweat and feel warmer owing to the fact that the blood flow in your system has increased Pains and aches everywhere: No surprises there. Your body is holding quite a bit of weight and should have enough strength to accommodate more, but that's not to say that it will happen without some hitches. Pain in the hip: This can be expected due to the loosening of the ligaments Cramps: A series of leg cramps will continue due to weight gain, hormones, and fatigue Dizziness: You can expect some lightheadedness and dizziness Abdominal pain: You will find that your abdomen will experience some pain due to the growth of the uterus Belly at 19 Weeks of Pregnancy With sufficient weight gain, you can expect your belly to be rotund and to be more than just a bloating from gas. Several women will probably start showing quite a bump at this stage of the pregnancy. Others might possibly do a better job of just about hiding the bump. The most important update is that you will no longer be able to waive away the activity inside your belly as just gas or minor pain seeing that your baby's movement that will include some kicking will be more pronounced and have a pattern. 19 Weeks Ultrasound The ultrasound on the 19th week will certainly have a few surprises of its own. For one, the 5 senses are on their way to being developed. Your baby already senses light and will continue to work on the nerve cells for smell, taste, and hearing. Your baby also has a new protective layer roughly translated as varnish cheese that keeps it safe from the amniotic fluid. Most of you will be able to see it during birth and recognise it as the whitish oily substance on your baby's sensitive skin. The baby's reproductive organs to will have fully developed. Besides that, you may once again want to see more of the baby movements and listen to the heartbeat. Basically, you can expect to see the heart, brain, and spine at this particular scan. What to Eat Since your baby eats through you and has been and will continue to eat, till delivery, it is not surprising to fuss over 19th week's pregnancy food. Keep in mind the essentials that you need to incorporate into your diet for both the baby and you. Eating foods rich in Vitamin B is important for the development of the baby's brain and nervous system. Add milk, meat, cheese, and soy to your plate Good fats can help your baby grow well. These can be obtained from assorted nuts and seeds Ensure you add milk to your diet to promote bone health of the baby as it contains calcium Leafy green vegetables and fresh fruits reduce the risk of anaemia and control blood pressure Nuts and seeds contain omega 3 fatty acids for the baby's brain development Soya beans provide protein, fibre, and omega 3 fatty acids Don't forget fish, especially oily ones, which are good for the baby's growth Lean meat and some red meat are rich in protein and can be a good option for non-vegetarians Tips & Care Pregnancy is certainly one of the most beautiful journeys of your life. However, it becomes increasingly important to keep yourself and your baby safe by doing everything right. Find a list of the anticipated pregnancy Dos and Don'ts that can help you with this. Above all, keep yourself in prime condition that should help you carry your kid without a hitch until the time of your delivery. Do's Below is a list of all the things you should do during your 19th week of pregnancy. Stay positive and cheerful Ask for help if you need it since you will have some mood swings Eat properly and at proper times Stay hydrated with water and juices Buy good pillows to help you with the aches Exercise meditate and do some yoga Take medications that your doctor advises Get plenty of rest and regular hours of sleep Don'ts Below is a list of all the things you should not do during your 19th week of pregnancy. Smoke, drink alcohol or do drugs Stay in questionable hygiene conditions Expose yourself to smells, sounds or contaminants that will prove to be detrimental Stress yourself out Overeat or under eat Shy away from consulting your doctor if something does not feel right Neglect oral health What You Need to Shop for Shopping during pregnancy should be paid attention to as you need to be as comfortable as possible. Make sure that you pick cotton maternity clothes. Buy roomy clothes that can help you breathe. Buy good quality flat shoes as well as books on pregnancy and parenting. Oral care and sanitation products should be bought too as you are more vulnerable to infections due to a lowered immunity. Stock up on snacks such as nuts, fruit, and yogurt to promote healthy eating. Prepare ahead of time and follow the rules for a safe and healthy pregnancy. Previous Week: 18 Weeks Pregnant Next Week: 20 Weeks Pregnant
Read more
Suggested for you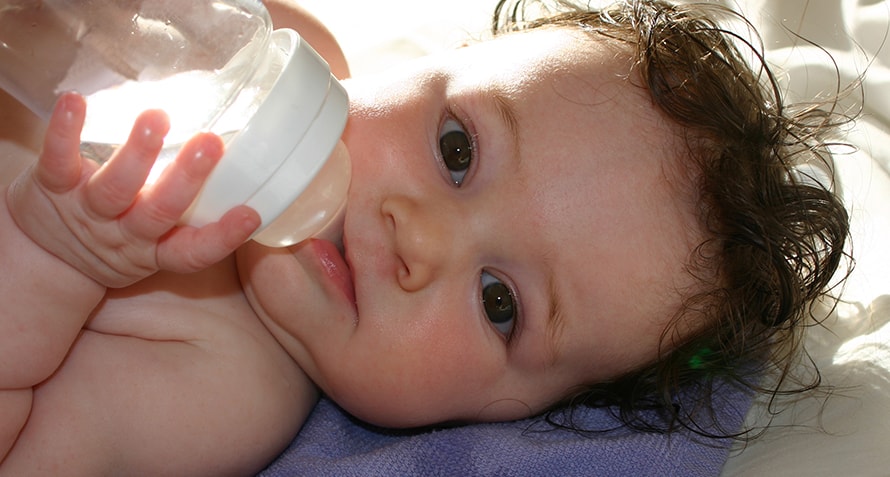 8 Must Dos to Keep Your Baby From Getting Dehydrated in the Winter
It's winter time and as a mommy, you are well-prepared with sweaters, blankets and socks for your little one. Fever, cold and cough are such common problems in winter that we take all the extra care we can to keep our babies from falling prey to them. But despite your precautions, there exists a problem we don't pay much heed to. After all, highly unlikely that anyone can get dehydrated in winter, right? Wrong. Runny noses, dry skin and flu are things every mom anticipates, come winter. We've got our home-remedies on hand and will whip out that ginger honey concoction the moment the baby does as little as clear his throat a few times. But there's a silent criminal that pops his ugly head out every winter and brings on a load of problems in kids. Most of the times, dehydration is disregarded as a summer-only concern. It seems obvious; when it's hot, you sweat and lose water and hence become dehydrated. That is true. But it is also true that dehydration lurks around every winter as well! In winter, the air is drier. This strips your child's skin of moisture, leaving him dehydrated. The lungs work harder than usual to humidify air and warm it up, causing further dehydration. What's worse is that winter dehydration is often overlooked, and as moms, we aren't aware of what we need to be doing to prevent it! We have put together for you a list of must-do's that will help prevent and combat dehydration in your baby, this winter. These precautions will also keep your child's immunity stronger than ever.(Note: Please use the food-based remedies only if you have introduced solid foods to your baby, typically 6 months old and onwards. Additionally, some of them, e.g. honey, are suitable for kids only after they are one year old. ) 1. Serve These Fruits An excellent way of keep dehydration in check is to let fresh, juicy, seasonal fruits do their magic. These fruits are a great source of water and minerals and that's an added bonus. Focus especially on these fruits: Oranges Strawberries Lychees These fruits contain high levels of water, making them perfect to replenish your child's dehydrated body. You can whip up fruit salads with custard or jelly as a fun treat for your kids or even make smoothies and milkshakes for a yummy spin on regular fruits. 2. Introduce These Soups Yes, there's more reason to make soup in the winter aside from just how cozy it feels. Hot soups or cold soups are a good way to sneak fluid into your child's diet and keep dehydration away! If your child is old enough, you can add dollops of cream to get your little one to slurp the bowl dry. Tip: Try making a concoction of cucumber along with other veggies of your choice. Cucumber contains a higher water content than other vegetables and is excellent to fight dehydration. 3. Invest in a Humidifier A humidifier combats dry air that is a common problem in winter months and a leading cause of dehydration. Heaters also dry out the air considerably, causing the body to purge itself of fluids. Having a humidifier at home allows the moisture to stay locked in, allowing your kids to breathe easier as well. If you have a small baby at home, this is especially useful to keep the air in his room moist. 4. Follow These Dress Rules While it is important to cover your kids up to protect them from the cold, keeping them too warm can actually be more harmful. Keep these guidelines in mind: Don't cover your child from head to toe as this can cause him to sweat and get severely dehydrated. Make sure he can breathe comfortably and has mobility. It is best to put on layers you can remove them when your child is too hot. Don't overdress your child at night-time as this is a high risk period for dehydration as well as, in severe cases, SIDS. 5. Breastfeed More Often The magical cure that solves so many of your baby's problems is useful here too! Breastfeeding helps keep your little one hydrated in the winter. You can feed your baby more frequently to help him stay healthy as well as give him the antibodies he needs to increase his immunity in the winter. || 6. Feed This Warm Fluid For your child to combat dehydration in winter, the temperature inside of your child's body needs to be optimised. Warm fluids do just that. Use warm water drinks like honey and lemon - they soothe your child as well as keep his body temperature optimised, avoiding dehydration. 7. Be Careful of These Symptoms Even if you have followed the above steps, there is a possibility that your baby could still be dehydrated. To ensure he gets treatment in time, watch out for cues from your child: If he is feeling weak, dizzy or restless If he complains of headaches If he hasn't been active during the day Dehydration can also make children very cranky and sluggish and cause their bodies to function inappropriately If your baby is on diapers, check that he has been wetting at least 6 to 8 diapers a day If he has dry skin and mouth If your baby has no tears when he is crying If you spot these symptoms, you need to start increasing your child's fluid intake immediately. If the symptoms are severe, it is best to see the paediatrician as your baby may require an oral rehydration solution. 8. Check If These Medical Problems Are Causing Dehydration Finally, it is possible that the dehydration is not seasonal or due to a simple lack of fluids. There could be an underlying medical condition that needs to be examined. These include: Fever Diarrhoea Vomiting Cystic fibrosis Tummy problems that affect baby's ability to eat and drink You should visit the paediatrician to get this evaluated and seek the appropriate treatment. Let's not treat dehydration as something that is a concern only when the weather is hot. It can be a serious problem even in the winter. As mothers, we need to be very careful and do observe these must-do's to ensure that our child remains safe and healthy.
Read more
Suggested for you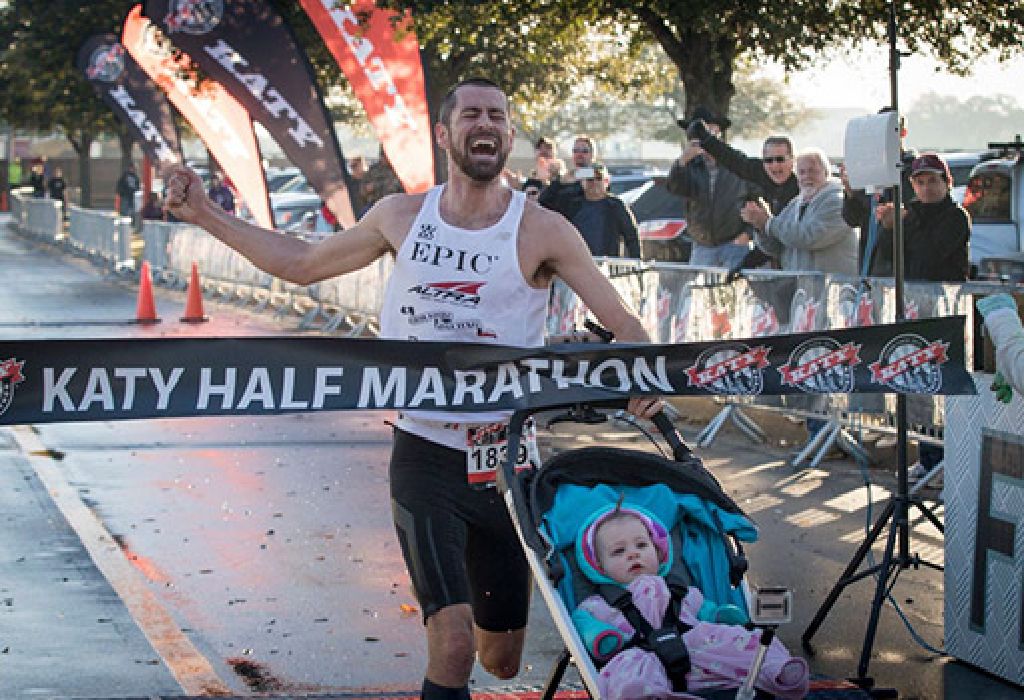 This Dad and Daughter Team Just Set an Unbelievable Guinness World Record
When you're a parent, you need to give up on a lot of dreams and passions, right? Well, if you have a child like this little cutie pie here, your dreams may just get infused with a fresh lease of life! Find out how a daughter helped her Dad set a world record you wouldn't think possible. It was a fine Saturday morning in Houston city and little Holland was chilling with her Dad,  Mom and 3-year-old sister. But then Dad told her he was participating in the Katy Half Marathon in Katy, Texas. They were going to be in it together! Marathons are hard. But stroller marathons? They are infinitely harder, considering the safety precautions to be met, consistency to be maintained, and your tiny team-mate's often sporadic support. But not here. Holland came across as a professional runner, much like her Dad, and you wouldn't believe the extent of support she provided to his endeavour! In fact, what is the most surprising here is that this little moppet was clapping and babbling for almost the entire run! It was only right towards the end that she fussed a little. Wondering why? Yes, her Mommy had wrapped her up really well and she was all snug, but we think the real reason is different – she knew what a significant part she had to play in Daddy's win, and she was willing to go all the way to support him! Little Holland became the first competitor to cross the finish line. Her father had just set a new Guinness world record for pending stroller half marathon. It now stands at 1:11:27, shattering the existing record of 1:13:50. He had surpassed the record by more than two minutes and won the race by nearly six minutes! When the medal was being placed around his neck, Daddy grabbed it and crowned his darling daughter instead. The whole family was in a joyous mood, and no wonder. They had just created a special father-daughter moment that would remain with them for several years to come.
Read more
Suggested for you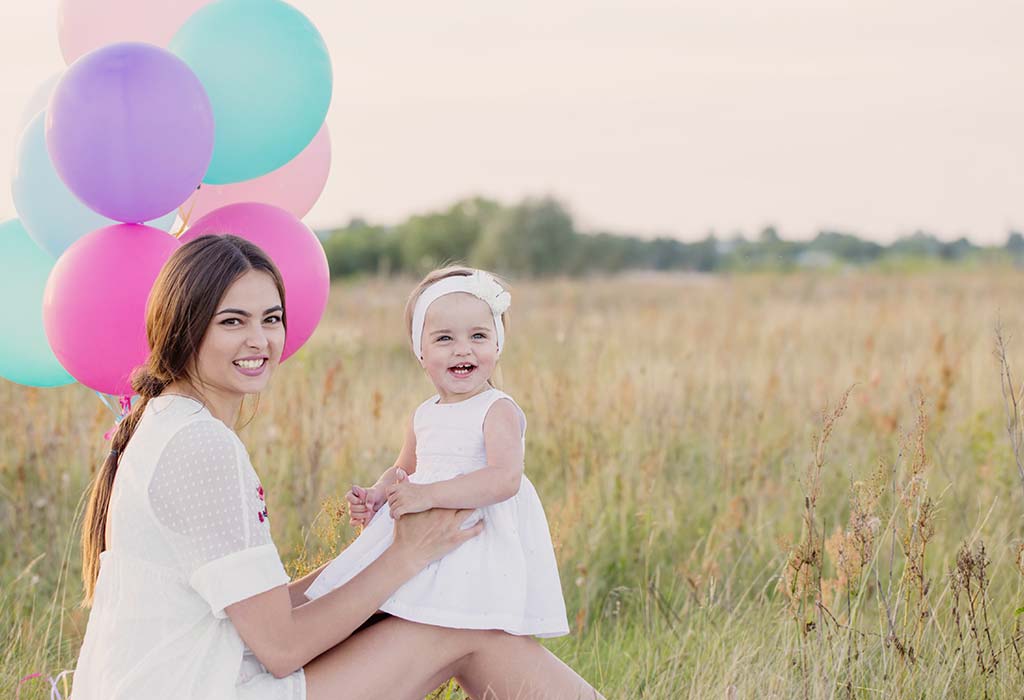 The birth story of my second child : The Quick labour 
I was pregnant again eight years after my first child. My first delivery was on epidural.It was almost fourteen hours long labour, but epidural was just a great relief for me...  I really had no idea what labour pain was.I just remember doctor came and said to push and in the third push my baby was out to see the world....  From the very beginning of my second pregnancy I was sure to have epidural this time also because last time everything went very smoothly.  Many people told me that epidural is not safe, but I just listened to them and thought they really don't know how magical epidural is and moreover I could enjoy the whole process of my labour and childbirth as my previous time. I discussed with my doctor and she said everything is fine so we can provide epidural..  But one night suddenly my water broke it was around 3:00 am and I was only 35 week 2 days pregnant. We were not ready for it. We knew baby is going to be preterm.  I started feeling pain around four in the morning it was light contractions, I  told my husband to wait till 5:00 and do the required packing. When we moved to hospital it was around 6:00 we reached the hospital...  I never knew I was so brave to bear that pain. As I didn't have any experience of labour pain in my previous pregnancy I didn't knew that what level of pain it was and how those contractions were working. I was bearing the pain bravely because I thought as soon as I will reach hospital I will get epidural and secondly I didn't wanted to cry infront of my son..  Finally we reached hospital, and till this time pain was very intense but still I controlled myself.I reached hospital around 6:00 am and thought it will Atleast take ten hours this time for labor and delivery...  Sister helped me change my clothes and get me on the bed,  now pain was getting unbearable I started asking for epidural but still I was not crying..  Finally my doctor came to me and scolded me and said we can't give you epidural as it is preterm labor... I was shocked... My pain was getting unbearable and I really had no idea how long it is going to last because I just arrived the hospital. I didn't knew how I will control myself if it is going to last for ten hours...  Now my magical epidural was no more there for me, still I was shocked and I kept saying to doctor please give me epidural...  My doctor came to examine me around 6:40 am and said I am seven centimeters dilated... But still I had hope that doctors shift will change around 7:00 am and a new doctor will give me epidural...  Tears were flowing from my eyes...  But within ten minutes my pain increased alot, and during this time also I thought I will dilate 3 centimeters more and it will take aleast around six hours and this time it was not only contraction and pain, it was intense pressure and I just started crying and screaming at doctor to give me epidural....  But it was the final pain doctor just came to me and said baby is trying to come out and your pain will be over in few minutes. In just two pushes my baby was out and all the pain was gone I just spent an hour in the labour room and my tiny premie baby was there lying on my chest around 7:00 am. Of course she was underweight because she was premature but she was completely healthy... My labor was progressing very quickly and I really didn't have any idea of what the final stage pain feels like...  Whenever I remember those two hours of my life It really makes me smile.. 
Read more
Dr Ghouse has added a new answer
Expecting Mom due this month
18 hours ago
Q.
Hi doc, I am 36 weeks pregnant and i just had my color Doppler test yesterday and there was a single loop of cord around the baby's neck. is it dangerous?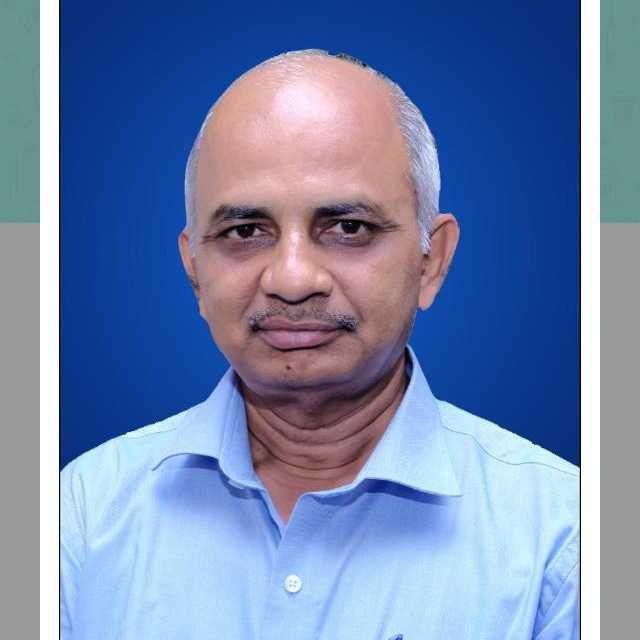 18 hours ago
A.
not dangerous v. if there is no relief it is advisable to see the doctor for proper examination if there is need for proper investigations also both for diagnosis and treatment
Dr Ghouse has added a new answer
Mom of a 2 m old child
17 hours ago
Q.
what is the best time to bathing the two month old baby?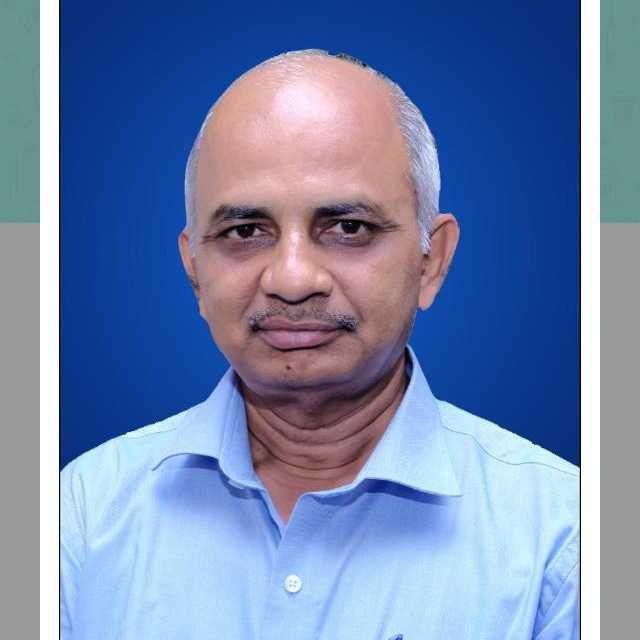 16 hours ago
A.
10 - 11 am. if there is no relief it is advisable to see the doctor for proper examination if there is need for proper investigations also both for diagnosis and treatment
Dr Laxmi Chavan-Sawant has added a new answer
Guardian of 0 children
9 hours ago
Q.
#asktheexperts is pains and contractions one month before due date is normal?
Dr Laxmi Chavan-Sawant
Ayurvedic Gynaecologist
9 hours ago
A.
yes there maybe false contraction present a few days before the date of delivery When you have abdomen pain along with hardening of stomach and simultaneously back pain and vaginal pain - that is the indication that your labor pain has been started. And you should visit to your doctor
Sai Prasanthi R L has added a new answer
Guardian of 0 children
7 hours ago
Q.
I'm 12weeks pregnant recently I got some allergies on my skin I'm suffering from it and so itchy too can suggest any treatment for it?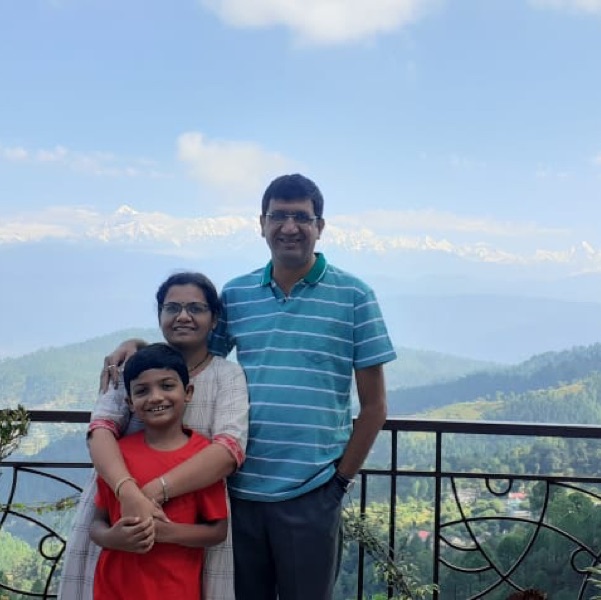 Sai Prasanthi R L
Mom of a 9 yr 9 m old boy
7 hours ago
A.
Hello dear! Without proper physical examination it is not possible to understand the severity of the situation. Consult your doctor for a personal evaluation and seek further assistance. Keep Babyhug cold pressed coconut oil handy for better skin care
Fathima Ibrahim has added a new answer
Expecting Mom due in 1 month
6 hours ago
Q.
Is it safe to use volini spray on lower back once during 35 th week of pregnancy?

Fathima Ibrahim
Mom of 2 children
1 hour ago
A.
pls no dnt use any spray.. have some hot water bath or heating pad in tat area nd a gentle massage
Charul Verma has added a new answer
Guardian of 0 children
5 hours ago
Q.
i am 13 weeks and 4 days pregnant.. I had done my nt scan on 28 November 2023 everything is normal in reports... but from the last 2-3 days I'm not able to eat properly like I should have to.... I am not able to understand why I am not able to eat properly... This is not a matter of tension or is it normal?
Read more

3 hours ago
A.
hi mom it could be a part of pregnancy and sympoms due to hormonal fluctuations if it continues once show to doctor meanwhile have one pot meals
Check out this new Memory
Sainath Reddy
Father of a 6 m old boy
38 mins ago
#babyphoto
Check out this new Memory
Sainath Reddy
Father of a 6 m old boy
39 mins ago
#walloffame
Check out this new Memory

Venkat
Father of a 2 yr old boy
40 mins ago
My curious little one #wonderkid #naughtylil
Check out this new Memory
Sundharam
Guardian of a Newborn girl
1 hour ago
#ootd
Tell us more about yourself get More Personalised