Videos you might be interested in
Videos you might be interested in
Videos you might be interested in
Suggested for you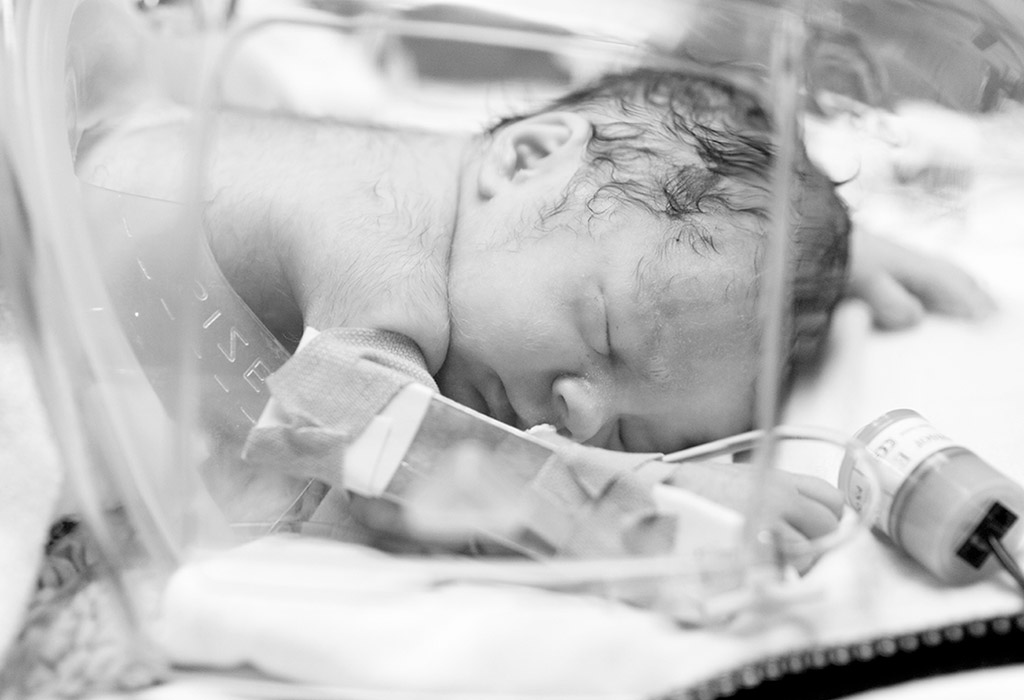 Edwards Syndrome in Babies
There are numerous types of conditions that a newborn can be affected with like birth defects and genetic conditions. Edwards syndrome is one of these extremely rare and dangerous conditions. Video: Edwards Syndrome in Babies https://www.youtube.com/watch?v=9gUiHr3wrhA What is Edwards' Syndrome (Trisomy 18)? Edwards' syndrome, or trisomy 18, is a rare and likely fatal condition where a baby is born with an abnormal number of chromosomes in the human body cells. Commonly, babies are born with 46 chromosomes, these are usually divided into 23 pairs. The babies with trisomy 18 or Edwards syndrome chromosome are born with 3 copies of the 18th chromosome. This rare disease can be extremely hard to combat and most babies with the 18th chromosome disorder barely survive the first few weeks or months. Those who do beat the odds and survive their first year are known to face numerous complex and difficult medical conditions. This illness manifests before birth and babies develop Edwards syndrome in pregnancy making it hard for them to grow properly in the womb. It is important to understand the unique challenges faced by a baby born with extra chromosome.  What are the Causes of Edwards Syndrome? Researchers are still unclear on the exact trisomy 18 causes, but opine that the risk of the disease manifesting is higher if the baby is conceived at a more advanced age. Due to the low number of survivors of the disease, researchers still cannot answer predominant questions like - can Edwards' syndrome be inherited? Doctors are hoping that with the development of medical technology and a firm source of funding they can identify the causes of Edwards' syndrome in the not so distant future. Edwards' Syndrome (Trisomy 18) Symptoms Most children afflicted with Edwards' syndrome are diagnosed before birth and doctors believe that most of these infants do not survive long enough to be born. The battle for survival begins before birth for these babies. If they do survive till birth, trisomy 18 symptoms can be another prolonged battle to overcome. Symptoms of Edwards' syndrome include several growth abnormalities like: Abnormalities of the craniofacial features (the skull, neck, ears, and jaw) Under-developed fingernails Major defects to the heart Major deficiencies to the kidney Heavily clenched fists where the fingers override Neurodevelopmental disabilities are common. This is when the nerves in the new-born's body begin to deteriorate in a manner where the brain and the entire nervous system have trouble functioning. Intrauterine growth depreciation happens when the baby either stops growing as a fetus in the womb or the growth is extremely slow due to problems with its development. Diagnosis A majority of Edwards' syndrome cases can be diagnosed prenatally, with almost 2/3 of the cases diagnosed through routine pregnancy screenings during the first and second trimesters of pregnancy. Beta hCG, plasma protein, alpha-fetoprotein, inhibin A and unconjugated estriol are all serum markers used during these screenings. They also help with the diagnosis of trisomy 18 disease. Using serum markers with the additional routine pregnancy tests like an ultrasound that detects nuchal translucency and most other anatomic anomalies can help increase the accuracy of the diagnosis of Edwards' syndrome. Nuchal translucency is a type of ultrasound that is used to detect and measure the fluid behind the baby's back and neck. CVS or Chronic villi sampling is another tool used to help diagnose trisomy 18. Identification and diagnosis of this disease is a vital step towards both preparing the parents and caregivers for the future as well as towards identifying and better understanding this disease which may help reduce the future fatalities caused by this illness. What is the Treatment for Edwards' Syndrome? Edwards' syndrome treatment is completely dependent on the severity of the symptoms. Unfortunately, there is still no cure for babies diagnosed with Edwards' syndrome. The best that can be hoped for under these circumstances is that the management of the symptoms can combat the disease itself, or at the very least, provide some form of reprieve to the child. The primary focus of pediatric specialists dealing with Edwards' syndrome is to get the baby through the first year. The cause of death for a majority of these babies during the first year is: Cardiac failure – Several heart problems that are caused by Edwards' syndrome could be the cause of death. Neurological instability – Trisomy 18 can cause nerve damage, this can destabilize the central nervous system leading to a fatal outcome. Respiratory failure – Like the heart, trisomy 18 can damage the lungs severely and could lead to the death of the baby. Infants diagnosed with mosaic trisomy 18 or incomplete trisomy 18 will have treatments more focused towards the management and treatment of symptomatic abnormalities that are present due to the extreme variables present during prognosis. Important note: The best-case scenario is very unlikely, physicians train to prepare parents and caregivers early for the extremely high fatality rate of this disease. What is the Lifespan for Babies with Edwards' Syndrome(Trisomy 18)? Researchers believe the lifespan of a baby with trisomy 18 have bleak chances of survival. Edwards' syndrome life expectancy for infants on average is 3 days to 2 weeks, trisomy 18 life span for the first 24 hours is nearly 60% to 75% and this drops to 20% to 60% for the first week. Trisomy 18 life expectancy beyond the first week begins to deteriorate very quickly - only 9% to 18% of infants are expected to survive the first six months and only 5% to 10% of babies survive the first full year. Other Facts There are two types of trisomy 18: 1. Mosaic Trisomy 18 Mosaic trisomy 18 is a much less severe version of the full disease, with only 5% of babies diagnosed with this. This is when only parts of chromosome 18 are diagnosed as abnormal. Note: This is also known as incomplete trisomy 18 or partial trisomy 18 2. Full Trisomy 18 This is the variation of the disease that is caused when chromosome 18 is fully abnormal. This has a much higher fatality rate and is more common. We have covered the full variant of trisomy 18 in this article. There are numerous support groups and communities to help loved ones through challenging times like these. Your primary care physician should be able to connect you to some of the support groups as well as recommend a psychologist to help with managing emotions, grief therapy and gaining closure. Conclusion: If a baby is born with Edwards' Syndrome, it is important that the mother and the family remain strong and prepare to deal with the circumstances. It should not deter you or let you lose hope in yourself.
Read more
Suggested for you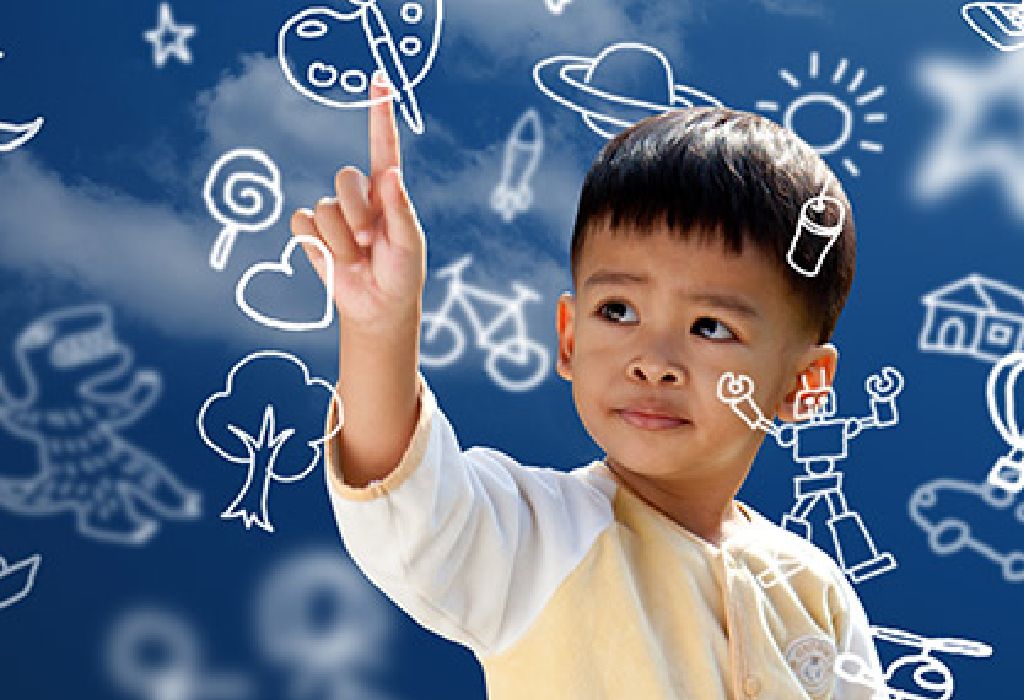 Helping Preschoolers to Develop Abstract Concepts
During every developmental stage, your preschooler will learn to develop the ability to embrace abstract thinking. What is abstract thinking in child development? It's allowing them to think beyond the mundane. Make the most use activities to encourage this line of thought. Your kid might already be a concrete thinker. It is now time to allow him to explore abstract thinking. For him, the aim is to make him see a fortress where a sand castle lies. You can teach your child to think beyond, challenging his idea of reality. Are you ready to give shape to his thoughts? Teaching Abstract Concepts to Kids 1. Giving Voice to Thoughts When you are working out a problem in the house, verbalize it. You need to say what is on your mind when doing everyday activities. Ask your little one what else would he like in the new batch of cupcakes you are about to bake. Watch him give you great ideas. 2. Search for Explanations When searching for explanation, don't be afraid to ask 'why 'and 'how'. You can ask your little one: "How did the ants get into the kitchen?" This will set your little one on a thinking trail. Your question will allow him to churn out some funny and fascinating explanations. So, never hesitate in encouraging abstract thinking in preschool children. 3. Encourage New Lines of Thinking You can always encourage your child to search for new, abstract ways to think. Pose questions like: "Do you think there are other methods to build your car?" or "Can you think of ways to use the extra eggs lying in the fridge?" This is one of the best examples of abstract thinking in children. 4. Make Use of Analogies One of the best ways of developing abstract thinking skills in children is by making a comparison between new situations and everyday examples. This will allow your child to make a connection between what he already knows and what he doesn't. Ask questions like: "Does this episode remind you of a story I read to you some time ago?" 5. New Perspectives Encourage your child to come up with new perspectives. You can ask him how he proposes to make new friends once he joins school. Posing this question could stimulate his brain to think of ways to make new friends. Perspectives are a great way to encourage abstract thinking in child development. 6. Tools to Stimulate Thinking In order to stimulate abstract thinking, make use of diagrams and drawings to tangibly depict abstract concepts. The use of overlapping circles, better known as Venn Diagrams, will show your child a concrete way to contrast ideas. 7. Plan Problems Work out a plan to ensure problem-solving on paper to help your child use representation to plot in a complicated way. When he becomes more confident with abstract thinking, withdraw support to boost cognitive creativity. When do preschoolers develop abstract thinking? It depends on how early you want to start the learning process. Give them the space to think freely. Allow them to ask questions, and don't reprimand them for not being quick learners.
Read more
Suggested for you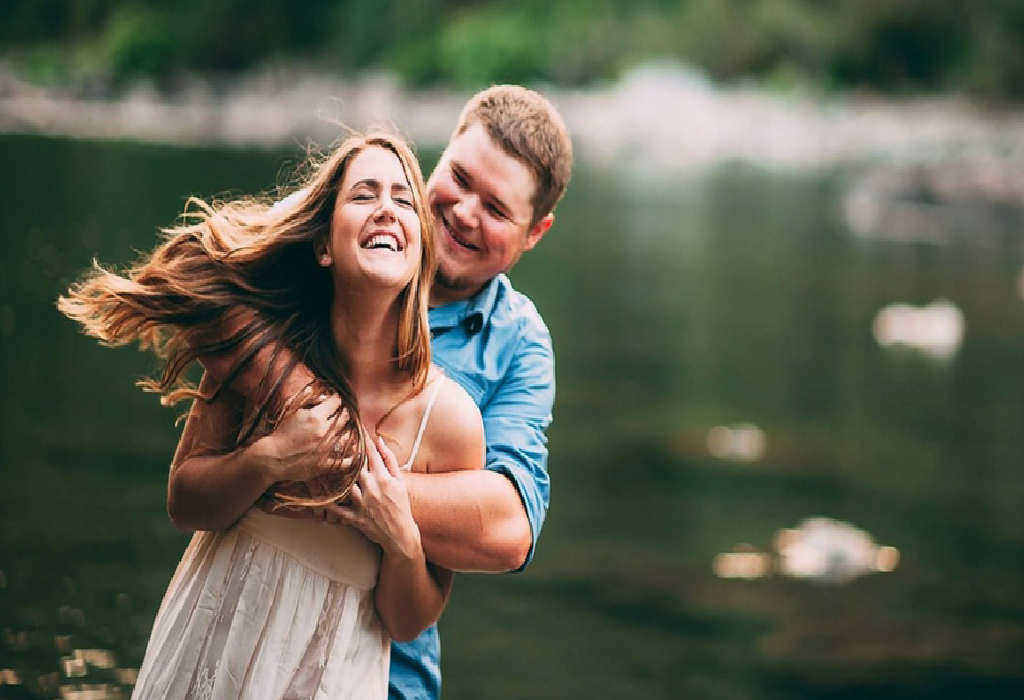 5 Cool Things to Do With Hubby That Cost Nothing!
There are plenty of fun things to do without spending money. Such activities ensure that you save money while also enjoying some time with your partner. What more can you ask for! It's always great to kick back and do things together without having to think of elaborate plans or worrying over bills. If you're looking for a way to spend time with hubby without spending cash, there are a number of things to do. Be open to new ideas and you both will have the time of your lives without the need for a fat wallet. 5 Fun Ways to Bond with Hubby Without Spending 1. Movie magic Watching a movie with hubby at home is always a great idea. Getting snug under a sheet with dim lights on sets the tone for a magical night. You don't have to spend money while enjoying a perfectly lovely evening. Choose a movie that both of you've been waiting to watch. Open a bottle of wine that you might have, heat up some popcorn and enjoy the time spent together. If you have kids, send them over to your parents for the night. 2. Remodelling Have you always wanted to paint that old cupboard or make a new shoe rack? Engaging in a remodelling project at home is a great way to spend time together. It's also a productive way to spend time. When two minds and hands work together, magic happens. You can heat up some of yesterday's leftovers for lunch. This is among the best things to do without spending money and so much fun too! 3. Cooking spree A cooking blowout is a great way to use the leftover ingredients in the fridge. Think outside the box and create some interesting dishes. When both work together, it makes the process a lot more fun. Let some music play in the background while both of you put together a scrumptious meal. This is one of the fun things to do for free. Hubby will love it too! 4. Picnic fun If you have a big outside yard, why not plan a picnic? To make things interesting, have it at night. Put out some floral sheets, place some delectable snacks, light a few tea lights, and watch the stars shine brightly. It's also a great way to snuggle up with each other and enjoy quiet moments. If you're feeling adventurous, ask hubby to start the barbeque grill. A few hamburgers and drinks can make it a perfect night. 5. Local sightseeing Local sightseeing is the easiest answer to your question on how to have fun without money. There may be a museum or an art gallery that could pique your interest. Make a day of it. You can always binge on street food for the day or pack yourselves a home-made treat. It's cheap and affordable. There are tons of places to go with little money. Cutting costs every once in a while can help you realise some of your immediate goals. The extra cash can come in use for something productive. Till then, have a romantic time!
Read more
Suggested for you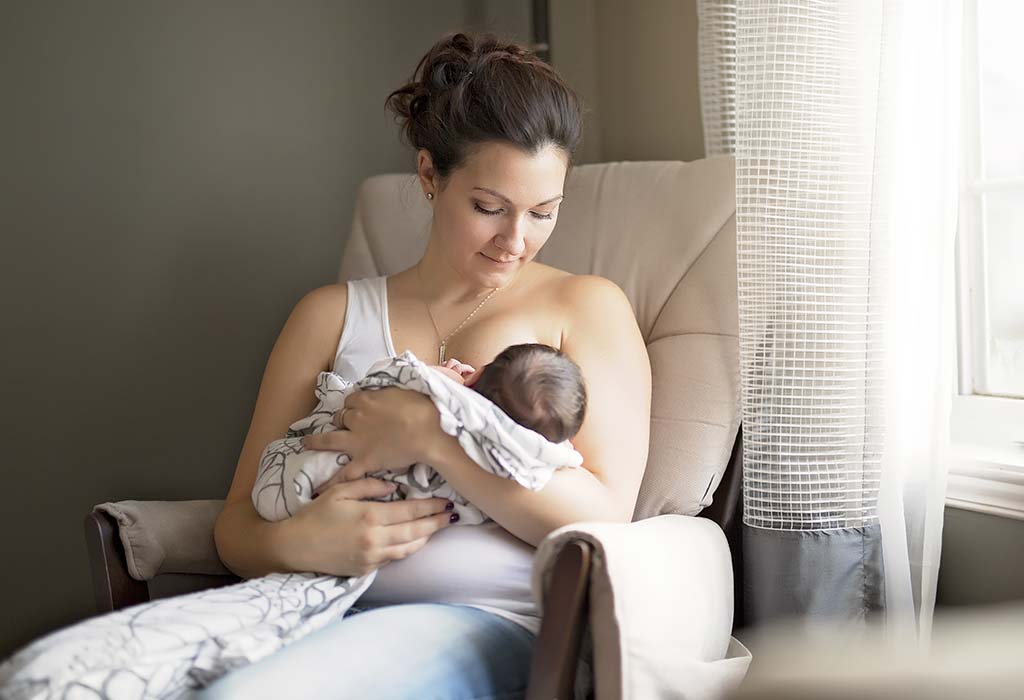 Breastfeeding - An End to our Beautiful Journey! A Story About My Son and Me
Mother's milk or breast milk as they say is the best food for your baby and "you must give mother's milk to your baby until your baby wants to have it." I am sure we all must have heard these words by our own mothers or relatives on the arrival of the new little one in our arms. But this superfood is not easy to produce by all moms and so was the case with me. When I held my bundle of joy in my arms I was clueless about how would I feed him, will I be able to satisfy his hunger? Often when I remember those sleep-deprived days and nights, I thought I could not go through it. I was tired both from my mind and body, those sleepless days and night, I wanted someone to help me out...but I knew no one could do so. There were many times when I just wanted to give up as I did not produce enough milk for my baby. Thankfully, my husband was always standing beside me and pushed me up to give our baby the best food. There were times when there was not enough milk supply and elders came up with words that were harsh to hear "your milk may not be flowing", "give baby cow's milk", "baby must be sleeping hungry", "eat lots of tur dal and you will have enough milk", and the advises would go on right from mom to granny to neighbours, relatives and visitors. Somedays, I would think of giving formula milk to my baby as my life would become easy but gradually when I started nursing him, I could feel that there is one superpower that women have and that is to give this superfood to their baby as this superfood cannot be replicated by anyone else in the world. It was a mixed emotion while nursing my baby happy to see him fulfill his needs and tired while feeding him during those sleepless nights. The breastfeeding journey continued with some days, more milk supply while other days with low supply. I was tired of feeding every two hours, in the bedroom, in the car, at the mall, and sometimes in the park. But I knew I had to keep giving him the best. I wanted to continue nursing him as it was an unconditional bond that grew between the two of us - a bond of love, happiness, affection, and of enjoying being a woman. But soon I was pregnant and after a year I had to stop feeding him. It was the most terrible moment for him and me, my baby was not ready to accept formula and wanted to be close to me for his food but I was helpless. Slowly with time, he got used to formula milk and I was busy in my new pregnancy, the little one was now attended by all in the family so that I could get my peace of mind. Though the bedtime sessions were the most difficult to cut off as my little one wanted to nurse to get off to sleep. During my hospital stay that was the time when he actually gave up on breastfeeding, when I was back home this curious boy was shying from me and the new one. And I can still recollect that he did not want my milk anymore as he had seen his little sister nursing. That night I cried as I had to forcefully let go of my breastfeeding journey from my son, this little one had an emotional attachment that was so pure, true, and selfless. Breastfeeding was a difficult journey for me but yet it was the most blessed food for my baby, times were tough but it was the most beautiful thing that happened to me. Each one of us is different and so is our breastfeeding journey too it depends on how smoothly you would want your baby to pass through it. With this, I would like to add on a beautiful quote by C. JoyBell on breastfeeding... "Breastfeeding is a beautiful thing, one of the most beautiful things that exist in nature. Think about how a woman can literally feed her baby with her body! In my eyes, this is a certain form of beauty, of divinity! To know that my body can not only form and bring another human being into the world, but that I can actually feed babies with my own milk from my own breasts— that puts me in a state of awe each time I think about it. It is an honour to be a woman." Disclaimer: The views, opinions and positions (including content in any form) expressed within this post are those of the author alone. The accuracy, completeness and validity of any statements made within this article are not guaranteed. We accept no liability for any errors, omissions or representations. The responsibility for intellectual property rights of this content rests with the author and any liability with regards to infringement of intellectual property rights remains with him/her.
Read more
Suggested for you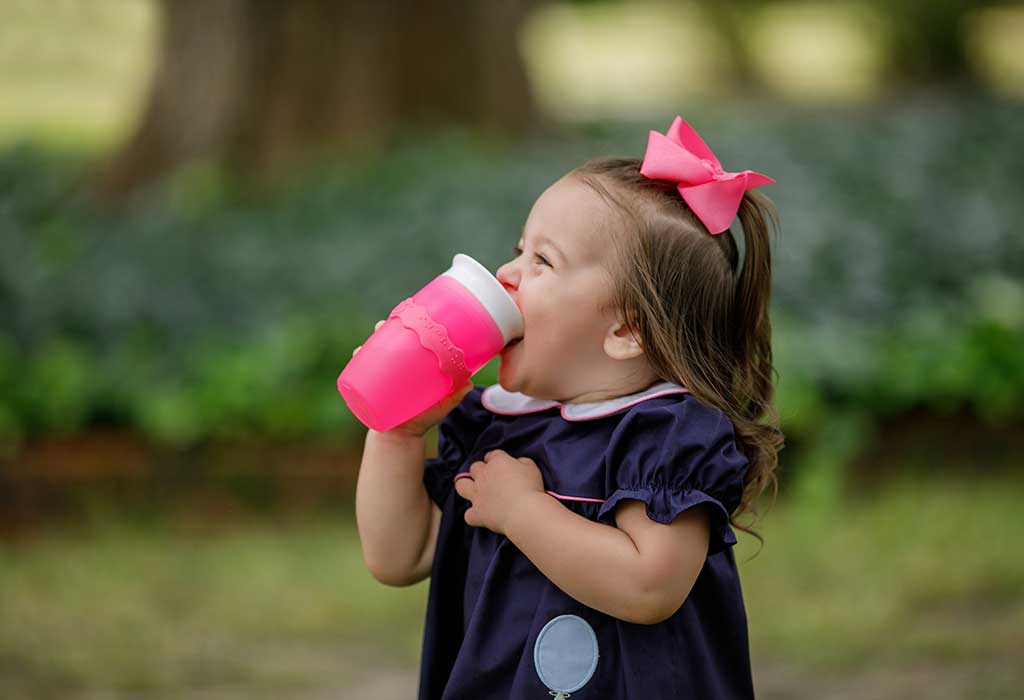 Babyhug Weighted Straw Sipper Anti spill and flexi straw (Pink)-  Review 
There are a few factors to consider when choosing a sippy cup for a baby or toddles. With so many choices out there. I had been looking for a training sippy cup for my daughter, so that she would drink some water while weaning. I tried quite a few sippy, that she didn't take to before i put my hands on baby hug weighted straw sipper. It just took a day to get used to the straw and now she is in love with it and tends to drink more than usual water from it. The weighted straw is a great idea and its spill proof which is an added bonus. The water does not spill or leak when tilted or shaken. My daughter is in love with the Babyhug weighed straw bottle and does not allow me to leave home without it.   What we liked? Soft silicone straw is gentle on the baby's teeth Swipe lid to open and close the bottle easily and it keeps the straw clean too Lightweight enough to carry around and the easy grip sides are perfect for the little ones and makes its easy to hold Weighted straw enables the baby to drink water till the last sip No leakage, its valve ensure that there is no spill of water Dishwasher safe and can be sterilised  It's available in three colour pink, blue and yellow It's made of safe material, it's BPA free and non toxic No choking hazards, as the bottles has no detechable parts  It's brand value Suggestion: Missed the handles on the side or strap for on the go move  The bottle could have been made a little more colourful and attractive for the child Sippy cups can help a baby transition to a regular open cup from a sipper. Multiple usage and practice can make most infants get use to the sippy cup. 
Read more
Dr Ghouse has added a new answer
Trying To Conceive
4 hours ago
Q.
I had progesterone tablets from the 6th day after my periods. Today i had light spotting and cramps along with lower back pain. Is that possible for being pregnant. And is that possible to have implantation bleeding in 19th day after my last periods?
Read more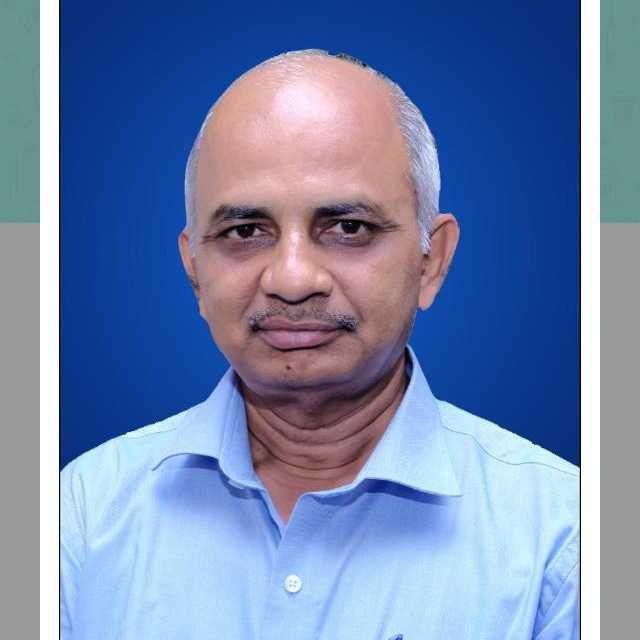 4 hours ago
A.
not possible to tell without proper investigations too early for them. if there is no relief it is advisable to see the doctor for proper examination if there is need for proper investigations also both for diagnosis and treatment
Dr Laxmi Chavan-Sawant has added a new answer
Guardian of 0 children
2 hours ago
Q.
Hypoglycemia me dr c-section kar skte he Cz gestional diabetes high low hota rehta he But jyada to low rehta he To kya delivery me prb hogi sugar down ki vjh se ?
Dr Laxmi Chavan-Sawant
Ayurvedic Gynaecologist
2 hours ago
A.
you need to have a proper opinion to aneashetist about this before going for cesarean section. they will advise you a proper plan and medications to maintain your health properly before the time of delivery
Juhi mevada has added a new answer
Mom of a 1 m old child
2 hours ago
Q.
can we use mustard pillow for two month old baby
Juhi mevada
Mom of a 2 yr 4 m old boy
2 hours ago
Dr Ghouse has added a new answer
Mom of a 1 m old child
2 hours ago
Q.
How to clear nose of a new born baby two months old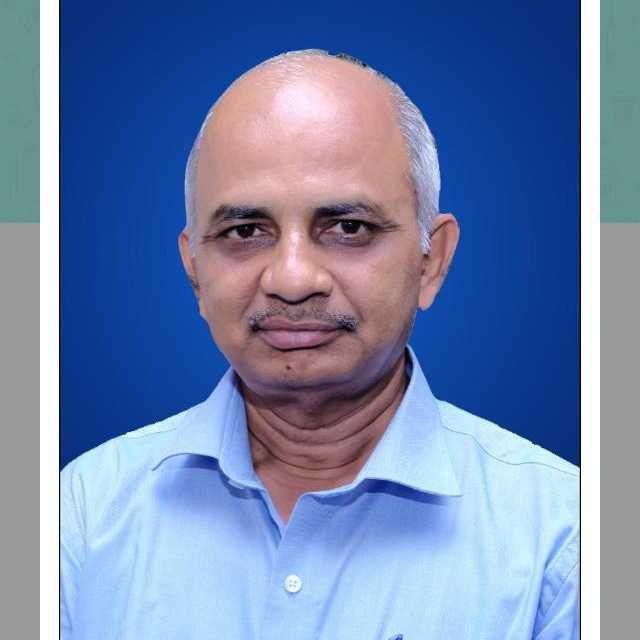 2 hours ago
A.
use clean cloth. in monsoon season baby will be having cold and cough frequently due to viral infections sometimes allergies please give steam inhalation frequently and saline drops in the nose of the baby
Dr Ghouse has added a new answer
Trying To Conceive
2 hours ago
Q.
I was having progesterone tablets from 6th day after my period for 6 days. Today is my 19th day after my last period and i am having certain spotting as shown in the picture. I am feeling so tired and nauseous, Is it is an implantation bleeding or its a period?
Read more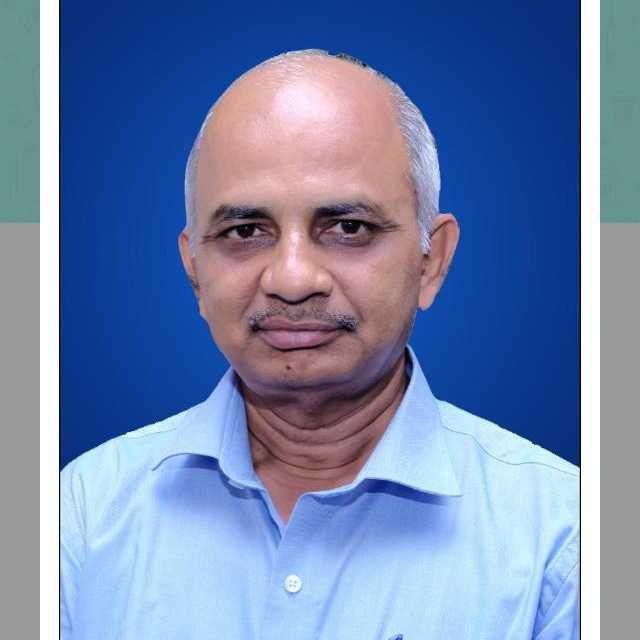 2 hours ago
A.
wait for one more day if normal menses bleeding will be more. if there is no relief it is advisable to see the doctor for proper examination if there is need for proper investigations also both for diagnosis and treatment
Pallavi Suni has added a new answer
Guardian of 0 children
29 mins ago
Q.
My 5th month anomaly scan states that 'low lying placenta situated posterior wall, reaching upto internal os.' I'm 20 week pregnant, can I travel by flight for 1hr?
Pallavi Suni
Mom of a 3 m old boy
7 mins ago
A.
hello, Please take advice from your gynea. With low lying placenta you should be little careful
Check out this new Memory

Jyoti Gupta
Guardian of a 6 m old boy
New Memory
#babyphoto
Check out this new Memory

prity Mahato
Guardian of a 8 m old girl
New Memory
#weeklyphotochallenge
Check out this new Memory

ASHISH KUMAR
Guardian of a 4 m old boy
New Memory
#babyphoto
Check out this new Memory

Prachi gujar
Guardian of a 3 m old girl
New Memory
#babyphoto
Check out this new Memory
vaidehi
Guardian of a 1 yr 11 m old boy
New Memory
#babyphoto
Tell us more about yourself get More Personalised