Videos you might be interested in
Videos you might be interested in
Videos you might be interested in
Suggested for you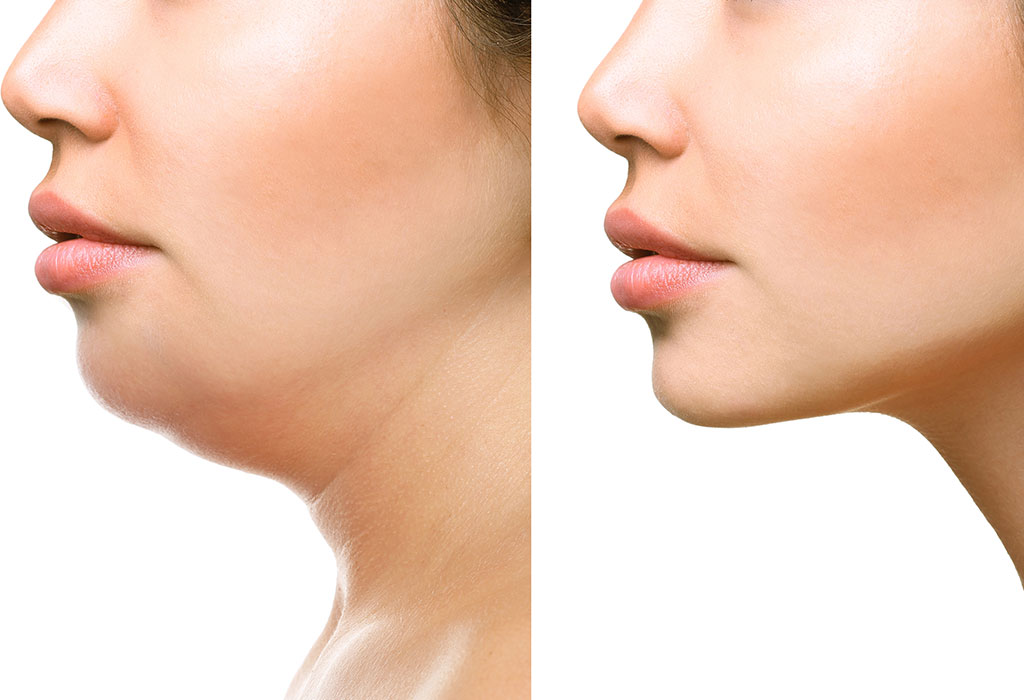 10 Best Ways to Reduce Facial Fat
Your face is the first point of contact with everyone else. It is the first thing people notice about you, even before they know anything about you. It is completely understandable to desire a sharp, defined face. However, many people struggle with weight, and this includes facial fat. While there is no harm whatsoever in having some facial fat, if it really bothers you, there are a bunch of things you can do to reduce it. However, it is crucial to note that there is no difference between facial fat and body fat. The good news is that the same methods used to get rid of body fat can help you get rid of face fat as well. This article will explain in detail the ten best ways to reduce facial fat. How to Lose Cheek Fat Naturally Sometimes you might find that even losing excess body weight has made no difference to the fat on your face. For those tired of chubby cheeks, here are a few ways that will show you how to get rid of cheek fat naturally. 1. Eat Healthy And Exercise This is truly the best way to maintain your physical health. In addition to helping you maintain your body weight, eating healthy and exercising has a host of long-term benefits, including organ health, ageing, cardiovascular health, bone strength and so on. Consume a balanced diet, that is inclusive of fruits, vegetables, pulses, legumes, eggs, fish, nuts, and seeds, and your body will remain in peak condition. Avoid excess sugar and sodium, as both these food components tend to retain water and cause bloating in various parts of your body, especially your face. Do remember to exercise for at least three days a week. 2. Stay Hydrated As counter-intuitive as it might seem, your body actually retains water due to dehydration. Our bodies store any extra water in the body; this includes the cheek and face. To stop this from happening, it is essential to stay hydrated throughout the day. Remember to drink 2 to 3 litres of water every day, spread out across the whole day. 3. Chew Some Gum Chewing gum is an exercise that helps reduce cheek fat. This also helps tone the fat on your chin and the jaw area, giving you that defined shape you want. Sit on a chair with your back straight. Pop a wad of chewing gum in your mouth and start chewing. Chew for at least twenty minutes, three times a day. You can do this right after your morning, afternoon and evening meals. 4. Blow Some Balloons This is an exercise that helps tone cheek fat by working out the facial muscles. Sit on a chair and lean back until you are looking at the ceiling. Take a balloon and blow some air into it. Keep blowing for at least ten seconds. While you do this, you will feel your cheek muscles stretch. Next, allow the air to escape from the balloon, and repeat this step five to ten times. You should be able to see a difference in your face within a couple of weeks. 5. Get A Steam Facial As strange as it sounds, steam can actually help improve the tone and shape of your face. This is because steam causes your pores to open, releasing sweat and any trapped toxins. Consequently, this reduces water retention in your face. It is important to understand that this method will not work if you are not completely hydrated throughout the day. First, boil some water in a vessel. Allow it to cool a bit, then soak a clean towel in the hot water, squeezing it to remove any extra water. Before placing it on your face, make sure the temperature is right so you don't hurt your face due to the heat. You can do this for ten minutes, twice a day. 6. Get A Face Massage Face massages are widely used to lower fat on the cheeks, and to tone the rest of the face. This method helps alleviate excess water retention in the face by promoting circulation and draining the accumulated fluid. Apply a healthy oil on your face such as squalene or argan oil. Start by gently rubbing your face with flat palms in a circular motion. You can repeat this for twenty times. 7. Stretch Your Face This is a simple facial exercise with its roots in yoga. It will help tone and strengthen the muscles of your lower face. Sit back and relax. Next, push your tongue out and try to touch your nose with it. Hold this position for five seconds. Next, try to touch your chin with your tongue for another five seconds. You should repeat this for a total of five to ten times. Another technique involves pushing your lower lip upwards by jutting out your lower jaw. Continue for five seconds and repeat it ten times. Also, smiling regularly is a great way to tone your facial muscles. More than that, smiling has been shown to increase the levels of endorphins in the body, which make one feel happy and at ease. 8. Smile Like a Fish Sounds funny, doesn't it? Well, it looks funny too, but it is an excellent facial exercise to help you get rid of that fat on your cheeks. First, sit somewhere with proper back support. Next, make a fish face by sucking your cheeks in. At this point, try to smile and hold the position for around ten to fifteen seconds. You can repeat this five to ten times a day. 9. Reduce Your Alcohol Intake Don't indulge in excessive drinking if you want to maintain a defined face shape. Having small amounts of wine or beer now and then is fine, but any more can cause fat to appear on your face. This is because alcohol is chock full of calorie-rich carbs. It also induces dehydration, leading to water retention as mentioned earlier. 10. Sleep Well None of this is going to work if you don't get eight hours of sleep every day. We tend to get so busy with other things that we end up compromising on sleep these days. Sleep deprivation causes various problems to your mental as well as physical health. It has been linked to a rise in cortisol levels, which is a stress hormone that comes with various problems, such as increased appetite, increased fat accumulation and weight gain. FAQs Struggling with the quest of how to reduce face fat naturally? Here are the most commonly asked questions when it comes to reducing facial fat. 1. Will Facial Exercises Work? Yes, they often help tone your facial muscles, reduce cheek fat and improve the shape of your face. However, these will not make a difference unless you eat a balanced diet, exercise regularly, stay hydrated and getting enough sleep every day. 2. Can Running Reduce Face Fat? Cardio can definitely reduce face fat. Spot reduction of fat is a myth; you cannot lose fat in only one area of your body. Instead, incorporating a healthy exercise regimen with aerobic exercise can help in burning fat. Having a big face does not mean it is fat. Many people have large, round faces that have to do more with bone structure than fat gain. You may have a sharp, defined jawline waiting underneath all that fat, but sometimes it's just how it is. There is no reason to go overboard trying to get a face structure like famous models or actors, who have access to more technology and means to alter their body. Just start eating healthy, make time for some exercise and sleep well. Also Read: Facial Exercises for Reducing Double Chin Best Anti-Ageing Exercises for Your Face Simple Ways to Get Rid of Belly Fat
Read more
Check out this new Memory
Tanna Kohli
Mom of a 1 yr 6 m old girl
6 mins ago
#amazingphoto
Suggested for you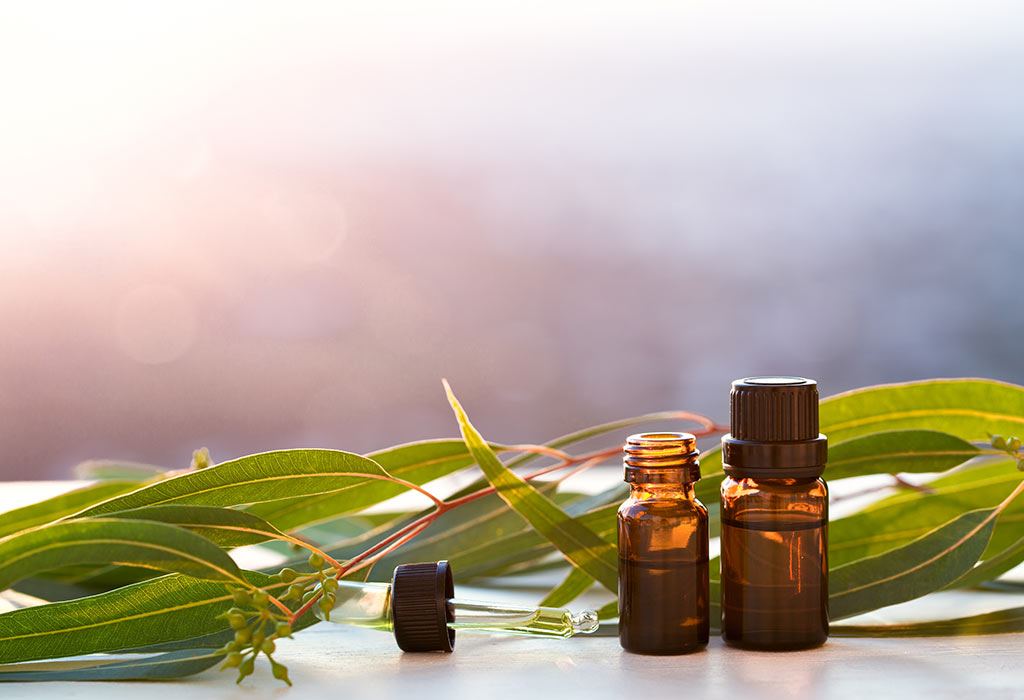 Using Eucalyptus Oil during Pregnancy
Essential oils have many health benefits, and their use may prove to be beneficial during pregnancy as well. One such essential oil is eucalyptus oil. Here, we shall explore the benefits of this essential oil, and we shall also share some precautionary tips. Benefits and Uses of Eucalyptus Oil While Pregnant Native to Australia, eucalyptus is now found in various other parts of the world too. There are many varieties of eucalyptus, which may vary from tall trees to small shrubs. However, Blue Gum or Australian Fever is the most preferred type of eucalyptus tree because of its medicinal and other healing properties. The therapeutic oil is extracted from the leaves of this miraculous tree. The oil is widely popular and is used for its immense health benefits. A pregnant woman may also greatly benefit from using this wondrous oil. It can be used in multiple ways during pregnancy. During pregnancy, women tend to be really cautious about their body, in terms of their diet, lifestyle, exercise, etc. If you want to use eucalyptus oil, but you're sceptical about how it will impact your body during pregnancy, take a look at these benefits of eucalyptus oil. 1. Great for Relieving Stress You might be incredibly happy and excited to welcome your bundle of joy into this world, but you may also feel anxious about the health of your unborn baby. All this worry and anxiety may lead to stress during pregnancy, and stress can be harmful to you and your unborn baby. Believe it not, but this oil may prove to be extremely beneficial in relieving the symptoms of stress during pregnancy. All you have to do is add a few drops of this oil in an oil diffuser and rest while you inhale the aromatic air. You may directly rub a few drops of this essential oil on your wrists, your temple, under your feet, or behind your ears to invigorate your senses. Alternatively, you may sniff the essential oil directly from the bottle to kick off any kind of stress and to feel relaxed. 2. Good for Dental Health Some women may suffer from dental issues during pregnancy. Though pregnancy may not cause any dental issues; if you already had dental issues, then it may aggravate during pregnancy. This may happen due to your sluggish immune system during pregnancy. Eucalyptus oil proves to be beneficial in treating various dental issues. You may use this oil to get rid of bad breath or even keep the stubborn plaque at bay. This oil is also beneficial in treating toothaches and gum problems during pregnancy. You may also opt for toothpaste, mouthwash or other dental products, which contains eucalyptus oil in it. Some women may experience bleeding gums during pregnancy, or their gums may hurt while chewing food. Under such circumstances using eucalyptus oil may help in reducing the discomfort and pain. 3. Helpful in Treating Congestion and Cold Colds and congestions are a common phenomenon during pregnancy. However, over-the-counter medicines may not be the right choice for you during pregnancy. Thus, you may want to look for some effective home remedies, and eucalyptus oil may be one such resort. In many studies, it has been proven that the strong aroma of eucalyptus oil proves to be very effective in dealing with cold and congestion. It not only helps in relieving the chest congestion, but it may also help in loosening the phlegm and may also prove to be helpful in treating more severe conditions such as bronchitis. You may use this oil in a diffuser and inhale the fumes all through the day and night. Alternatively, you may put a few drops in a bowl of hot water and inhale the steam. 4. Provides Relief From Muscle Pain Pregnancy leads to a lot of changes in your body. The changes not only happen inside your body, but many changes take place outside as well. As you gain weight, you may experience more pressure on your legs and back muscles. This is a very normal pregnancy phenomenon; however, the pain can be very discomforting. If you suffer from such kinds of pain, then it may be a good idea to use this essential oil. This is because eucalyptus oil has anti-inflammatory properties, and it may prove to be beneficial in reducing aches during pregnancy. You should take a few drops of this oil and massage it gently on the affected area. It may not only help in eliminating the pain but also make you feel lighter and happier. 5. Helps Treat Acne Pregnancy may help you get that beautiful glow on your face. However, sometimes, the hormonal fluctuations in the body during pregnancy can result in acne. It is advisable not to use any antibiotics or other topical ointments to cure your condition. But you can certainly use eucalyptus oil for clearing your skin of pregnancy-related acne. Mix water and eucalyptus oil in the ratio of 3:1 and soak cotton balls in this solution. Apply this solution liberally on the affected area and leave it on for some time. This oil is very effective in killing the bacteria that cause acne. It not only helps in unclogging the pores, but it also helps in controlling any further breakouts. The anti-bacterial and anti-inflammatory properties of this oil are beneficial in keeping acne at bay. 6. Cures Skin Problems You may want to opt for all-natural ingredients during pregnancy as they are comparatively safer than chemical products. So, if you are not able to take care of your skin during pregnancy, eucalyptus oil is something you may consider using. This wondrous oil is not only laden with medicinal properties, but it has also been in use for its various skin benefits. You can mix it with some jojoba oil or almond oil to moisturise your dry skin. If you combine this essential oil with some olive oil, you will get a great homemade sunscreen moisturiser. Aside from taking care of your beauty regime, this oil is great for treating minor bruises, cuts, or wounds. The natural anti-fungal, anti-bacterial, antiseptic and anti-inflammatory properties of this oil are extremely effective in treating various skin conditions. 7. Effective Remedy for Cough There is nothing more uncomfortable and annoying than having a cough during pregnancy. This is because the constant bouts of cough put more pressure on your bladder, and you will have to take frequent bathroom visits apart from the other discomforts that a cough may bring along with it. However, eucalyptus oil has been used to treat cough for a long time, and it is an effective cough remedy. It has been proven that the use of this oil has a positive impact on the thinning and loosening of the mucus. Many cough medicines contain this oil as one of the ingredients. You can also make an all-natural rub at home to get relief from the symptoms of a cough. 8. Helps in Building Immunit Pregnancy is a delicate time in your life, and it requires you to take special care- because your immunity gets compromised during this period, making you more susceptible to falling sick with various kinds of infections and illnesses. However, it has been proved that this oil has special properties that may help in building the immunity and keeping various kinds of health ailments at bay. One of the studies showed that eucalyptus oil helps in promoting phagocytic activity, which in turns helps in building better immunity. (PLEASE VERIFY) You can put a few drops of this oil in a diffuser and inhale the healing fumes to keep yourself safe from various infections, mostly during a change in seasons. You can also make a hand sanitizer by mixing equal amounts of lavender and tea tree oil and double the amount of eucalyptus oil. 9. Helpful in Treating Asthma Asthma is a medical condition that affects millions of people around the world. If you have asthma and you are pregnant, using eucalyptus oil may prove to be beneficial. Asthma causes inflammation in the airways, which can lead to chest tightness, shortness of breath, difficulty in breathing, coughing, or other such symptoms. Using this oil can help in widening the blood vessels so that more oxygen can get inhaled by the lungs. Also, this oil has anti-inflammatory properties that can help in the thinning of the mucus from the airways, which can facilitate better breathing and lessen discomfort. This oil can be used as a decongestant and can be applied directly on the chest. You can add a few drops of this oil in some hot water and inhale the fumes. 10. Helpful in Treating Sinus Sinusitis is a very uncomfortable medical condition. If you are suffering from it during pregnancy, it may become more difficult for you as you may not be able to take your usual sinusitis medicine. Under such circumstances, eucalyptus oil may prove to be helpful. The anti-microbial, anti-fungal, and anti-viral properties of this oil are effective in keeping various respiratory ailments such as influenza, colds, flu, sinusitis etc. at bay. This oil helps in reducing the inflammation of the airways and helps in the thinning of the mucus, thereby providing relief from the blocked sinuses. You can effectively use eucalyptus oil for treating a cold by infusing few drops in your handkerchief. You may use this oil in your steam inhalation also. Alternatively, you can use this oil for warm compresses by dipping a washcloth in warm water mixed with few drops of the oil. 11. Helpful in Reducing Fever Whenever your body fights any infection, you may have a fever. This may happen during pregnancy too. Though you can take paracetamol for bringing down your body's temperature, if you wish to avoid medicines, then it may be a good idea to make use of this miraculous oil. It is also known as fever oil because it is known to have fever-reducing properties. It helps improve the blood circulation that aids the body when it is fighting against fever. You can mix it with some lukewarm water for applying compressions to your arms, legs, and head. You can also mix a few drops of this oil in a spoonful of almond oil or jojoba oil and apply it on your temples, the bottom of the feet, or back of the neck every 15 to 20 minutes to bring down the fever. 12. Helps in Nourishing Hair Sometimes pregnancy may make your hair dull, dry, or brittle, and you can blame your changing pregnancy hormones for that. However, you may use various oils to provide nourishment to your dull and lifeless hair, and eucalyptus oil is amongst one of the best home remedies to battle your hair woes during pregnancy. The active ingredients present in this oil are effective in stimulating the hair follicles. It works by improving blood circulation in the scalp, which in turn may help in encouraging better hair growth and hair quality. Add a few drops of this oil in your regular hair oil and massage your hair and scalp with it. For best results, leave the oil overnight and wash with warm water in the morning for healthy, shiny tresses. 13. Helpful In Getting Rid of Head Lice As embarrassing as it may sound, you may suffer from this problem any time in your life and more so if you have a young school-going kid at home. Though there are many over-the-counter treatments available for the treatment of head lice, eucalyptus oil works wonders in curing this annoying hair problem. It is a natural insecticide and thus is very effective in curing this problem. All you have to do is mix a few drops of this oil in your regular hair oil and massage your scalp with it, and then leave it for some time before washing your hair. Alternatively, you may add a few drops of this insect-repelling oil in your regular shampoo along with few drops of neem oil to get rid of these tiny critters from your hair. 14. Effective in Treating Cold Sores Pregnancy may make your body work more than usual, and this may cause tiredness and lethargy. And on top of it, if you suffer from any kind of medical issue, it may further drain your body. Cold sores are one such issue that may bother you during pregnancy, and if you have herpes, the chances of cold sores further increase. You may feel pain, burning, or tingling sensations around these sores. In studies, it has been shown that eucalyptus oil has positive effects in treating cold sores that may happen due to HSV or herpes simplex virus. This oil is also an active ingredient in many over-the-counter medicines available in treating cold cores. You can make a solution with this oil at home to get rid of this uncomfortable condition. For that, all you have to do is take a drop of tea tree oil and eucalyptus oil, each mixed with two drops of coconut oil. You may apply this solution 3 to 4 times a day to get rid of the cold sores. 15. Relieves Mental Exhaustion No matter how hard you try to stay positive during pregnancy, you will occasionally have negative thoughts about your health or the health and well-being of your unborn child. Though this is normal for any pregnant woman to feel, such kinds of worries can make a woman feel mentally and physically exhausted. You can relax physically, but it may take you a lot of effort to put your mind at ease, and under such situations, aromatherapy may help.One of the most efficient and effective oils in providing mental peace is eucalyptus oil. You may use eucalyptus oil in your bath during pregnancy or use it in a diffuser to rejuvenate your mind. These are some of the many benefits of this fragrant essential oil. However, we recommend that you discuss with your doctor before using eucalyptus oil during pregnancy. Precautionary Tips If you are wondering if eucalyptus oil is safe during pregnancy, the answer is yes, it is safe. However, you may have to exercise some caution while using this oil during pregnancy. Here are some precautionary tips that you should keep in mind: 1. May Cause an Allergic Reaction This oil is really strong and pungent and thus sometimes can lead to severe allergies during pregnancy. 2. May Cause Respiratory Problems Though this oil is effective in treating respiratory issues, sometimes it may do the opposite. This may happen if you are allergic to this oil. 3. May Trigger Itching If you have sensitive skin, the use of this oil may cause itching or rash on your skin. There is no denying that eucalyptus oil has many benefits for a pregnant woman, but one cannot undermine the possible complications too. Therefore, if you wish to use this oil during pregnancy, it is suggested that you consult your doctor to avoid any complications. Also Read: Castor Oil during Pregnancy for Labour Induction
Read more
Suggested for you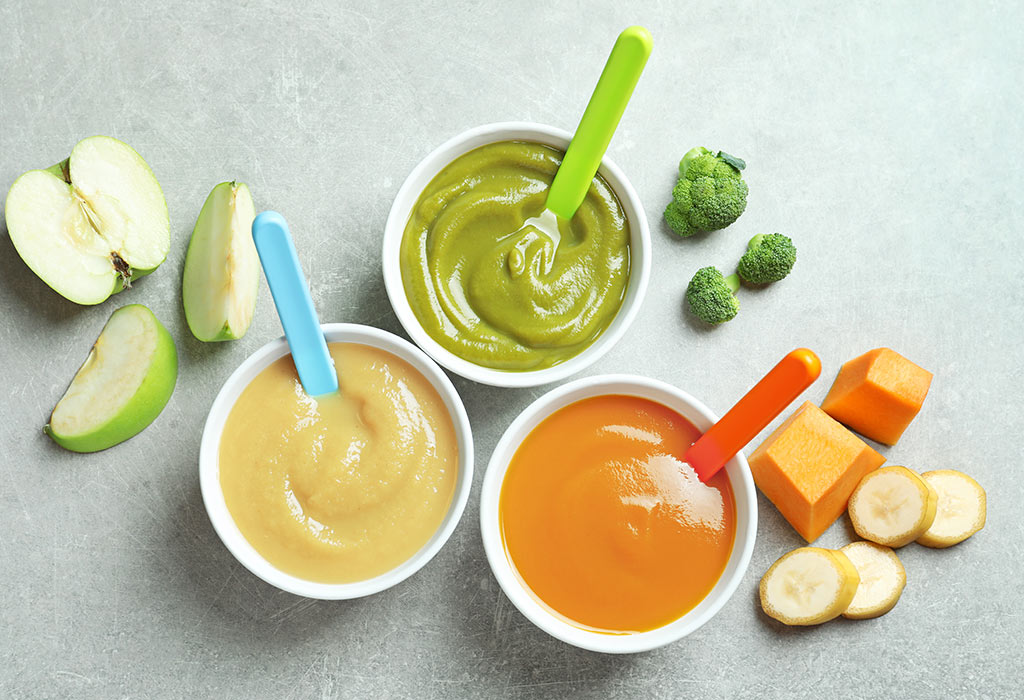 How to Make & Store Baby Food at Home
Every parent wants their child to grow up healthy and strong, a large part of that growth is dependent on their nutrition. Baby foods on the market today are full of preservatives, they reduce the taste and decrease the nutritional value. They are not as nutritious as the food you can prepare for your baby at home. Homemade baby food is not only extremely nutritious but if made correctly it can aid in the right development. What Equipment Do You Need for Making Baby Food? The right equipment can make the experience of making food for your baby a non-cumbersome affair. The equipment you choose should have the ability to breakdown regular food into puree form for easy consumption. Some of the equipment will already be available in your kitchen. Baby Food Maker This is specifically designed to make baby food. It steams food and purees it too. A wide range of food types can be prepared in this including fruits, vegetables and even meat. Food Blender The regular blender can be used to puree food that has been steamed beforehand. Just add a bit of water to get the right consistency. Hand Blender You can use this equipment specifically for making baby food. Since the amount of food you will be preparing will be small, this gadget will be handy as it requires minimal cleaning. Food Mill This equipment is portable and non-electric and can be used on the go. It comes with different blades that allow for different textures. Most parents swear by this gadget. Baby Food Grinder Much like a food mill, the baby food grinder is also portable and non-electric. However, it does not give you a choice in textures. Do your due diligence and buy one that comes well recommended by other parents. Fork The ever reliable fork can be used to mash pre-steamed food like sweet potatoes. How to choose best fruits and vegetables? Choosing the best fruits and vegetables is as crucial as any aspect of infant food preparation. Here are some tips to choose the best fruits and vegetables: Buy fresh – Fresh vegetables and fruits contain the most nutrients. Try preparing all the vegetables and fruits within the first couple of days after buying them. Buy organic – Buy vegetables and fruits that are grown organically, they contain no chemicals and are healthy. Organic food may be more expensive but it is far healthier for your child. Frozen organic alternatives – If fresh organic vegetables aren't around, buy frozen organic ones. Fruits and vegetables that are organic are only slightly less healthy when frozen. Consider your baby's anatomy – Before buying any vegetables and fruits consider if your baby has a digestive system that can handle it. Children who are below 4-months-old cannot process root vegetables due to the nitrates within them, while children above a year require certain minerals and vitamins to help their development. Before buying, ensure their nutritional requirements are known. Do You Need to be Concerned About Nitrates? Nitrates are chemicals found in the soil, water and certain foods like spinach, beets, and carrots. These food items must not be given to babies under the age of three months. However, since it is not recommended that babies be given any solid foods until they are 4 to 6 months of age, there is no need to worry about nitrates. Once they are old enough to eat solid foods, the digestive system is developed enough to handle the nitrates present in the nutrient packed food. Tips For Making Baby Food Making a transition into homemade baby food can be hard without the proper knowledge of how to prepare baby food. Here are ten tips to help you prepare and cook baby food. 1. Steam Steaming baby food is a great way to get rid of bad bacteria, keep most of the nutrients and keep the natural flavour of the fruits and vegetables intact. Be cautious about overcooking the food by steaming it though as it can become very unpleasant to consume. If you need moisture while pureeing the baby food try using the same cooking water used for steaming. Water infuses with the nutrients of vegetables and fruits while steaming, and using this water to balance the puree can help enrich the food even more. 2. Baking Baking is another great way to get rid of bad bacteria while ensuring that there is no loss of nutrients. It is recommended that you try using dry baking techniques. These techniques do not use oil, help regulate nutrition requirements and cook the food completely. Take precautions about overcooking the food as it can render the essential nutrients useless. 3. Microwaving Microwaves can be ideal for cooking small amounts of food. However, the gadget tends to cook the food unevenly, so ensure that all the food is cooked. 4. Keep It Plain Do not worry about adding any flavouring agents to the food such as salt, sugar, or other masalas. Babies love the natural taste of food and will eat most food. 5. No Stale Ingredients The best fruits and vegetables are the freshest. Buy your produce on a daily basis. Stale ingredients have fewer essential nutrients and have increased growth of bad bacteria which can make your baby fall sick. 6. No Leftovers Do not keep leftover food from your baby's meal. It is best to dispose of it to avoid any bacterial growth. 7. Use Ice Cube Trays Using the ice cube trays to store the baby food is a great way to ensure that you do not waste the food you've prepared. When it is time for your baby's meal, thaw out the number of cubes your baby usually eats. 8. Taste It Before you freeze your baby's food, make sure that you taste it. 9. Don't Overdo It If you are planning on freezing the baby food, then make sure that you do not prepare for more than a month. The food could spoil. 10. Start With Avocados Since it does not require any cooking and can be stored easily, we recommend that you start with this one to help you get used to preparing food for your baby. It is also great tasting and will be a hit with your baby. Storage Methods When preparing and storing your baby's food in advance, it is imperative that your storing methods be proper. Here are a few tips to follow when storing your baby's food. Make sure that all work surfaces are properly cleaned. Ensure that while preparing the food, your hands are clean. Having the right storage units can go a long way in helping you portion out the food. When defrosting the food, place the portion meant for your baby in the fridge the previous night. Do not store food for more than a month. Do not store leftover food. It can contaminate the other food in the freezer as well. In a world filled with mass consumerism, we cannot guarantee the baby food you buy at stores can provide the nutritional value your baby requires, it could in fact be worse due to the immense amount of preservatives used by companies to ensure shelf life. Your baby deserves the best and healthiest nutrition, this is why nothing compares to making your own baby food at home. It is fresh, nutritious and healthy. Also Read: Are Avocados Good for Babies 10 Healthy and Nutritious Foods for Babies Is Your Baby Ready for Salt and Sugar
Read more
Suggested for you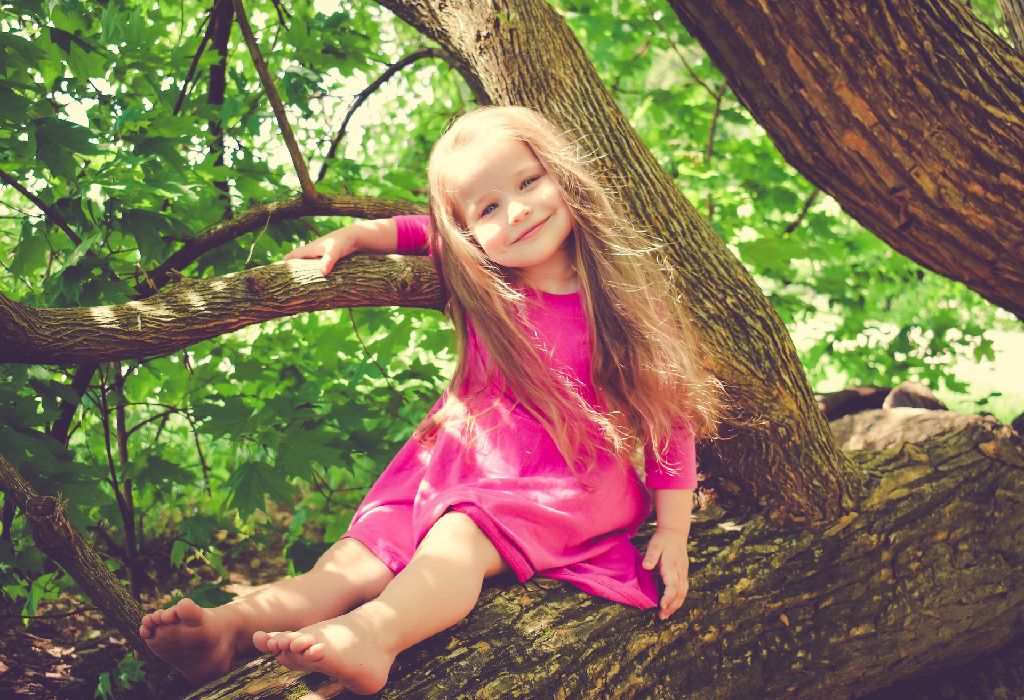 Keeping Your Toddler Tuned To Changes in Nature
Every parent should realize the importance of nature in child development. Kids should be allowed to play freely while outdoors and enjoy themselves completely. The more they connect with their environment, the better they'll flourish. Moms, find out how to help your toddlers establish a strong connection with nature. Children are naturally inclined to their environment. Their mind is full of questions about nature. However, the changes in nature and its various elements might get muddled in their tiny heads. As a parent, you can contribute largely towards fostering this relationship with the surroundings. So, what are you waiting for? Begin right away. Build the Connection between Toddlers and Nature 1. Outdoor Activities These days with TV, apps, and video games, children are mostly restricted to their rooms or indoor environments. Parents should make it a point to include some time for them with regards to a daily dose of outdoor play in early childhood. How about taking your kid to a park where she can run around, play games with mates, swing, slide, and more. Over weekends, it's a good idea to take kids for a nature walk. 2. Nature Treasure Toddlers exploring environment create several chances of learning from it. Sometimes, it's the adults who create a sense of fear or disgust towards different natural elements or creatures. For example, next time there's an insect crawling, do not scream or screech. Instead, show your little one what the creepy-crawlies are actually up to. Similarly, when your child comes home covered in mud, don't scold him. Learn to laugh it off and encourage him to speak about his experience. When you go for a nature walk with your child, collect dried flowers, leaves, stones etc. and ask your child to store in a separate 'nature treasure' box. 3. Plant Watering is Fun The smartest way of making toddlers learn about environment is teaching them to water plants. Make this a daily habit for them, at the same time teach them that plants need sunlight and water to grow. Don't forget to emphasise on the importance of saving plants and trees. This is a good way of introducing your child to subjects like environmental science. 4. Teaching Seasons to Kids Through rhymes, activities, hands-on experiences, kids gradually learn that summer season is bright and sunny, whereas, during monsoons, rainfall prevents them from going outside. Similarly, they learn that during winters they need to put on warm clothes and might experience snow too. Spring is the time to look forward to fresh flowers blooming everywhere! 5. Rules for outdoor environment for children Explain to your little one that they should not throw waste papers or plastics on the road.These things should always go into the trash can. By constantly revising, they will develop a better civic sense and learn that dumping garbage anywhere is actually harmful for the environment. There are several benefits of toddlers connecting with nature. Children develop emotionally, socially and intellectually when they are closely linked to nature. So, do take the right measures to show them the way and gift them a healthy, fresh and free future.
Read more
Dr Laxmi Chavan-Sawant has added a new answer
Guardian of 0 children
10 hours ago
Q.
#AskTheExpert I just got confirmed about my pregnancy , it is about 4 weeks. During first visit to gynecologist and obstetrician Doctor prescriber susten 300 tablet. Today was my first dose. After taking the tablet I am feeling so weak, lethargic even cant pull my head out of bed. Is it normal side effect of the tablet? Kindly answer.
Read more
Dr Laxmi Chavan-Sawant
Ayurvedic Gynaecologist
8 hours ago
A.
tab susten does cause these symptoms. you can consult With your doctor and ask whether it can be used vaginally so as to avoid the problems due to the tablet and also you can ask for substitute.
Dr Vandan H Kumar has added a new answer
Trying To Conceive
9 hours ago
Q.
hi doctor , my doctor asked to take early tiffa in 19 weeks. In scan reports their said that , lower end at 53mm away from internal os in pregnancy. can you say how serious is this and also give precautions for me
Dr Vandan H Kumar
Paediatrician
8 hours ago
A.
it would be advisable to continue to consult your doctor in this case without examination it is difficult to tell proper treatment as well as advice so you should visit the doctor for health assessment as well as examination. whether any investigations is required or not will be told by the doctor
Dr Laxmi Chavan-Sawant has added a new answer
Guardian of 0 children
8 hours ago
Q.
do we get back pain leg pain in 5th month of pregnancy
Dr Laxmi Chavan-Sawant
Ayurvedic Gynaecologist
8 hours ago
A.
yes is common. Syp dashamoolarishta 4 tbsp with equal quantity of warm water should be taken twice daily which is effective for back pain and also other body ache complaints Regular oil massage for a few days is also very effective
Meharunnisa has added a new answer
Guardian of 0 children
7 hours ago
Q.
do we have hand fingers pains during pregnancy
Meharunnisa
Mom of 2 children
7 hours ago
Dr Sameer awadhiya has added a new answer
Guardian of 0 children
7 hours ago
Q.
#AskTheExpert feeling vomiting 2nd month which medicine should i take
Dr Sameer awadhiya
Paediatrician
7 hours ago
A.
Regarding the mentioned concern your local doctor will guide you in a proper way and the doubts can be cleared accoryurdingly .so you can discuss and get the solution for query. Also online consultation can be taken on the platform and it will also be helpful in getting the proper guidance as there could be a detailed discussion which would be benifecial helpful in the correct manner .
Dr Sameer awadhiya has added a new answer
Trying To Conceive
4 hours ago
Q.
I am trying to conceive.my last lmp 29 August I am suffering from loose motions from 2 day and feel like vomiting.can I take Meds for loose motions?
Dr Sameer awadhiya
Paediatrician
2 hours ago
A.
Loose motion are most of the time infective where it is associated with fever and vomiting and its knowgujkn as gastroengteritis where symptomatic treatment along with management for dehydration is required if loose motions are associated with foul smell mucous high grade fever than it could be bacterial infection which needs antibiotics treatment
Check out this new Memory
KAVYA SHARMA
Guardian of a 11 m old girl
5 mins ago
#amazingphoto
Check out this new Memory
Nidhi chandra
Mom of a 2 yr 9 m old boy
5 mins ago
#Ganeshutsav
Check out this new Memory
ARADHYULA PRASANNA
Mom of a 4 m old girl
5 mins ago
#cutestbaby
Check out this new Memory
Meenakshi Sharma
Mom of a 7 m old boy
6 mins ago
#cutestbaby
Tell us more about yourself get More Personalised