98 Romantic Love Messages and Quotes for Wife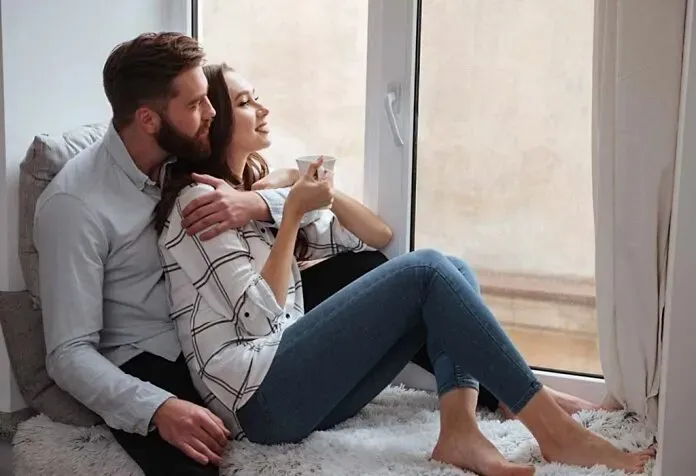 A relationship is based on trust and love. As a couple, you might be in love with each other, but do you actually say the three amazing words "I love you" to each other? A woman longs to hear these words and is always thrilled whenever her husband tells her that he loves her. A few good words of love can make a world of difference. If you are a man reading these, we know you want to impress your wife. When your woman married you and promised to be with you forever, she meant it and you know she will always be there for you. Whether the times are good or tough, she will always be there for you, supporting you in everything, and you must acknowledge that and tell her that you're thankful that she is with you. Expressing your love to her once in a while will make her happy. If you are looking for ways to express love to your wife, we bring you some love quotes and messages that you can send to your wife in the middle of the day or at any time. Reading your love messages will bring a smile to her face and she will know that you miss her too.
Also Read: Romantic Birthday Wishes for Wife
Love Messages That Will Melt Your Wife's Heart
If you want to rekindle your relationship with your wife, sent her some romantic messages every now and then. Romantic love messages for wife are a great way to keep the sparkle between each other alive. Here is a list of 30 popular love messages for your wife that you can send to make her heart skip a beat:
You paint my world with bright colours and bring meaning to my life.
You light up my day and spark up my soul.
My success means nothing without you in my life.
Whenever I look into your eyes, I feel the same way as I felt on the day we first met and I looked into your eyes.
You're my girl who made my life better. I love you, my dearest.
I love you in a way I can never love anyone. You make my life worth living.
You're the love of my life and I can't imagine living in this world without you.
You brighten up my day just like how the sun lights up the earth.
I am blessed to have you by my side and I could never imagine having anyone else in my life. I need you with me, always and forever.
I know I can say anything in front of you, and you will never judge me. Thank you for being with me, my heart will always belong to you.
No matter how many challenges come in my life, I will face them without difficulty if I have your support.
I am taken by the most beautiful woman in my life. I love you!
You're the best gift I've ever received in my life and it is because of you that I want to work hard and move forward in my life.
I want to grow old with you and spend the rest of my life just like how we vowed to. I can never imagine a perfect soulmate beside you and I mean it.
When you smile at me, my heart skips a beat and urges me to shower my affection on you.
My love for you is boundless. I love you to the moon and back.
Your kiss mends my heart, your touch lights up my soul, and your presence makes a difference to my world.
I cannot imagine my world without you my dearest. You belong with me, love you.
You're a breath of fresh air and you make my days perfect. I cherish you and really love you.
I always want to come home to you; ask you about your day and tell you about mine. I want you every day because I want to come home to you.
Although I may not have the right words to express you how I feel about you and how blessed I am that you came into my life. I just want to let you know that I love you with everything I've got and can't imagine a life without you.
Our marriage is our sacred bond – one that symbolizes love, hope, and the strength to overcome any obstacles.
We are a team and there is no "we" without you. I truly love you.
You're my Goddess, my hope, my joy, and my life. Please be with me forever, my love.
My unending love for you is my vision, my hope, my goal, and my soul.
I love you now and forever. I will love you until I die, and if there is life after that, I will continue to love you then.
My love for you knows no borders, knows no limits, never fades, and will last forever.
'You and me' is all I need.
You are a special gift from the heavens. Your smile warms my heart and your presence makes me whole. I love you, today and forever!
Every day with you is better than the day before. Hοw is it that you continuously improve upon perfection? I love you, my dear wife.
Also Read: Sweet Good Night Messages for Wife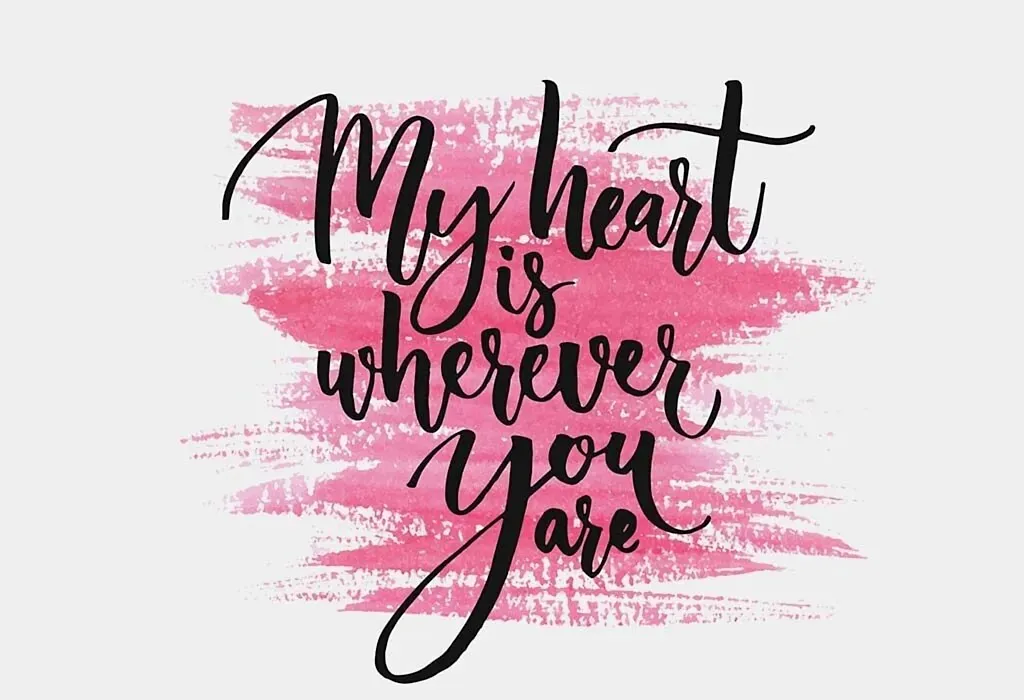 Deep Love Messages for Your Lovely Wife
If romantic love messages do not cut at par with your deep feelings for your wife, then you need something stronger. These 15 deep love messages for your wife will mirror your genuine and superfluous love for your wife.
I've fallen in love many times – and always with you!
You are the rarest and most beautiful gem of this entire universe. I am the luckiest man in the world to be able to call you mine. My love for you will last a lifetime.
If I was granted just one wish, I would ask for longer life. The number of years I am destined to live on this planet may not be enough for me to tell you how much I love you.
I fall short of words to tell you how much you mean to me. All I can say is that my life revolves around you and nothing else matters.
I don't remember how many times I have called in love with you.
Not a day goes by when your beautiful face does not make my heart beat its sensuous rhythm. I love you, my dear wife!
It is a curious thought, but it is only when you see people looking ridiculous that you realize just how much you love them.
Falling in love with you is the moment I got a cause to fight for and a reason to live for. I love you!
Ι give you my heart with full intention, gratefully knowing that my life will never be the same, but much better. I love you, darling!
My heart is a void without you. Love you forever!
You've made my imperfections seem perfect, and all my shortcomings have disappeared. I don't know how I'll ever be able to thank you for everything you've done. I love you.
You are the woman that I have always dreamed of. From the first day I met you, I knew you were going to be my happy place.
Each time I look at your gorgeous face, I feel my heart melt in your love. I just cannot stop thinking about you.
Love from the deepest ocean of my heart will fall short when I want to say how much I adore you, my beautiful wife. Just be with me forever and ever.
The emptiness in my life vanished the moment you entered my life. I love you, my lovely wife!

Love Messages for Long Distance Wife
If your wife is at a long distance from you because of some reason and you want to convey your love to her, these lovely and heartful messages for your long-distance wife will fit perfect. Check these out!
It is hard to wake up every morning and not see you here beside me. But you are the only reason who makes me wake up in the hope of meeting you soon. Miss you so much, my dear wife.
It's been days since I have felt your beautiful face with my hands. Hope this distance ends soon. I love you very much, wifey!
The worst fear is losing you, the greatest joy is having you with me for forever. This distance is hurting but I cannot wait to give you a bear hug in person, to see your beautiful smile. Love you, gorgeous woman.
A marriage tests the patience and love of both partners with time and distance. I'm glad we have been successful in completing the test with our love for each other. That is why I believe we can survive this distance and love each other whatever happens.
Our hearts are entwined so strong that any distance seems trivial to me. I love and miss wifey!
I love you to the moon and back.
Together, our love triumphs over all challenges and obstacles, my wife. Distance is just a matter of time.
Our long-distance marriage relationship is unbearable. But you make it possible with all the beautiful memories you help me to make with you. Want to hug you soon. I'll forever love you, darling!

Romantic Quotes for Your Wife That Will Make Her Feel Special
If you are looking for quotes for your wife about love, look no more! We've got it covered for you.
"I would rather share one lifetime with you than face all the ages of this world alone." ― J.R.R. Tolkien
"I love you and that's the beginning and end of everything." ― F. Scott Fitzgerald
"There is only one happiness in this life, to love and be loved." ― George Sand
"Love is the strongest force the world possesses, and yet it is the humblest imaginable." ― Mahatma Gandhi
"Love isn't something you find. Love is something that finds you." ― Loretta Young
"What I love most about my home is who I share it with." ― Tad Carpenter
"Ever thine, ever mine, ever ours." ― Ludvig Van Beethoven
"Where there is great love, there are always miracles." ― W Sibert Cather
"Love is like the wind, you can't see it but you can feel it." ―
"The taste of love is sweet, when hearts like ours meet."― Johnny Cash
"You were made perfectly to be loved and surely I have loved you in the idea of you my whole life long." ― Elizabeth Barrett Browning
"Love is neither owed nor earned. It either is or it's not. I gave you the world. But you wanted the stars." ― Beau Taplin
"A successful marriage requires falling in love many times, always with the same person." ― Mignon McLaughlin
"My most brilliant achievement was my ability to be able to persuade my wife to marry me." ― Winston Churchill
"You don't marry someone you can live with, you marry the person who you cannot live without."― Aleatha Romig
"Love is the voice under all silences, the hope which has no opposite in fear; the strength so strong mere force is feebleness: the truth more first than sun, more last than star." ― E.E. Cummings
"True love stories never have endings." ― Richard Bach
"Every love story is beautiful, but ours is my favourite." ― Unknown Author
"Grow old with me! The best is yet to be." ― Robert Browning
"Love looks not with the eyes, but with the mind, and therefore is winged cupid painted blind." ― William Shakespeare
"You had me at hello." ― Jerry Maguire
"Love doesn't just sit there, like a stone; it has to be made, like bread; remade all the time, made new." ― Ursula K. Le Guin, The Lathe of Heaven
"In case you ever foolishly forget: I am never not thinking of you." ― Virginia Woolf, Selected Diaries
"My love is selfish. I cannot breathe without you." ― John Keats, Love Letter to Fanny Brawne
"You know you are in love when you can't fall asleep because reality is finally better than your dreams." ― Dr. Seuss
"The game is my wife. It demands loyalty and responsibility, and it gives me back fulfillment and peace." ― Michael Jordan
We were together. I forgot the rest." ― Walt Whitman
"Life is not the amount of breaths you take, it's the moments that take your breath away." ― Hitch
"If I know what love is, it is because of you." ― Herman Hesse
"Your task is not to seek for love, but merely to seek and find all the barriers within yourself that you have built against it." ― Rumi
"So it's not gonna be easy. It's gonna be really hard. We're gonna have to work at this every day, but I want to do that because I want you. I want all of you, forever, you and me, every day." ― The Notebook
I may not be your first love, first kiss, first sight, or first date but I just want to be your last everything." ― Unknown
Also Read: Valentine's Day Wishes for Wife

Short Love Quotes for Your Wife
Well, they say, you don't need many words to express your deep love for someone. Some good gestures and a few heartfelt words are enough to convey your message.
"We belong together." ― Unknown
"I adore everything about you, my wife!" ― Unknown
"I love you exactly the way you are." ― Unknown
"I love you more than every day before today, my wife." ― Unknown
"I'm head over heels for you." ― Unknown
"I chose you. Every day I chose you." ― Unknown
"I 100% without a doubt married up with you." ― Unknown
"Your smile fills my heart, my wife." ― Unknown
To conclude, these are some of the most romantic things you could say to your wife. Don't be afraid to send these messages to your wife. You don't need special occasions to celebrate love. Show your wife how much she really means to you by showering her with your love every day and by sending these romantic texts to her. On reading these messages, she will definitely feel special and will know that she is being missed by you.
Also Read:
Why Trust Is Important in Your Relationship
Why Family Is Greatest Blessing in Your Life
How to Become Best Friends With Your Spouse