Nursery Admission Interview Questions for Preschool Child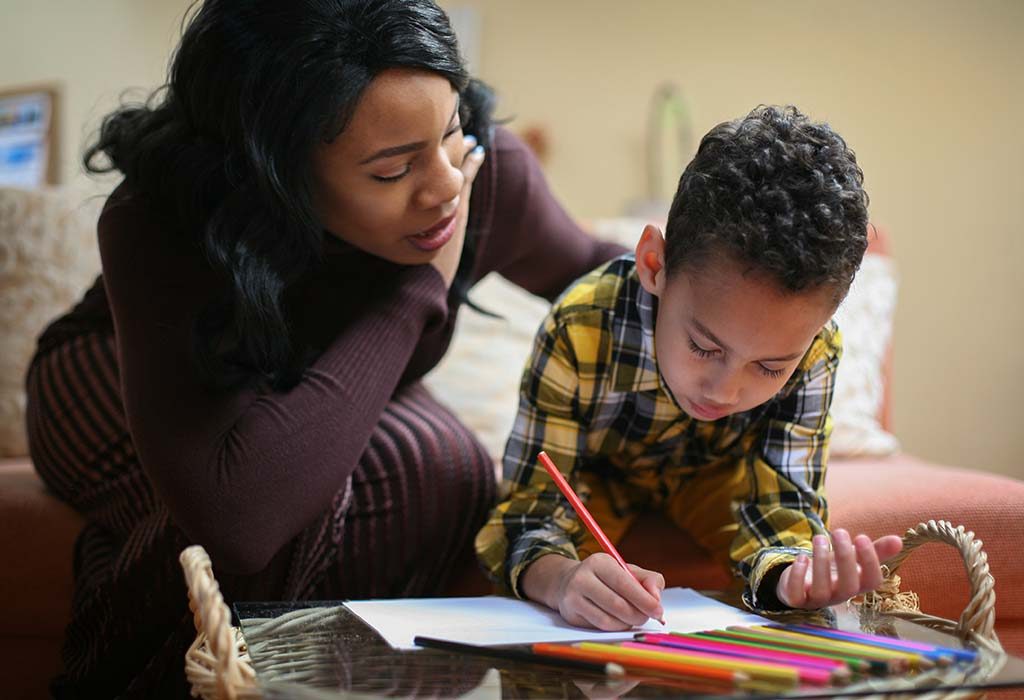 Kindergarten admissions today have come a long way from being simple introduction meet-ups. Nursery schools expect your child to answer some basic questions and have knowledge of colours and shapes during the evaluation. What questions will be posed to my kid during the childcare admissions interview? What if my child is unable to provide the solution? Will I also be questioned? If you are a parent whose child has just received a call for a nursery admittance interview, these ideas must run through your mind. Relax! You can read all the frequently asked questions (FAQs) and their responses in this post to prepare for your first nursery interview questions.
Why Do Kindergarten Schools Conduct Interview for Admission?
The purpose of these nursery interviews is to give the school staff a good measure of your child's developmental milestones. Can she answer questions? Can she identify shapes, numbers and colours? Can she follow simple instructions and solve simple problems? The staff evaluates your child based on these parameters and recognises if there are any cases of special needs education. The process also acts as an assessment for the parents.
30 Important Interview Questions for a Child for Nursery Admission
Here are some nursery interview questions for your child that will help her prepare.
What is your name?
What are your mum and dad's names?
Do you have any sisters or brothers?
Where do you live?
Can you tell me when your birthday is?
What is your favourite colour?
Can you name this colour?
Can you tell me what shape this is?
What is your favourite animal?
Do you have a pet at home?
What animal is this?
What bird is this?
Which bedtime story is your favourite?
What is the best thing you like to eat?
Can you recite your favourite poem?
When you grow up, what do you want to become?
Which is your favourite cartoon?
What colour is an apple?
What is your favourite game?
Do you like to draw?
Can you pick up the biggest toy from this?
What number is this?
What letter is this?
How many fingers do you have?
What is your favourite toy?
Can you tell me what the man is doing in this picture?
How many wheels does a car have?
Do you know when your birthday is?
How old are you?
Can you give me a high-five/Can you shake my hand?
Questions for Parents During Nursery Admissions
Some commonly asked questions during nursery admissions that parents should prepare for.
Could you briefly describe your family and yourself?
Describe your child, please?
Do both parents have jobs? If so, who is the child's primary carer? What can you tell us about them?
Do you belong to a nuclear or blended family?
Tell us about your qualifications, please?
How many people reside in your house?
What qualities do you seek in a school for your child?
Please share your thoughts on assignments with us?
What inspired you to apply to our university?
Did you also submit applications to other schools? Then which, if any?
How much time does the youngster spend with the mother or father?
Would you like us to know anything in particular about your child?
Has your child ever experienced allergies?
Which language do people use at home?
Has your kid ever attended a playschool?
Is your kid potty or toilet-trained?
What do you hope your child will grow up to be?
Additional Tips to Prepare Child for His First School Interview
Here are some tips to prepare your child to answer her preschool interview questions.
1. Do Your Research About the School
Find out the questions they ask so that you can prepare your child.
2. Keep an Eye Out for Peers
If other kids are going through the same process, have play dates with them. Your child will be more comfortable at school when her friend is around.
3. Take Her through the Basics
Colours, numbers, shapes, names, alphabet, etc., are some of the basic questions that will be asked.
4. Add it to Her Routine
Set some time to sit with your child and review the questions. Make it fun and playful; she will start warming up to it.
5. Be Smart
Your child's communication skills, speech, etc., will be evaluated. Ensure you work on the points where you think your child isn't strong.
6. Make a Plan
Start involving your child in simple household chores like cleaning up her room. Start ahead of time, and you can improve your child's skills.
7. Teach Cleanliness
Your child must know how to tidy up. It will be helpful in general and especially if the headmistress offers her candy and she drops the wrapper right on the table.
8. Don't Overwhelm Her
Throwing all the questions at her once is not a great idea. Children learn by practice. Go slow.
9. Appreciate Progress
Celebrate every little progress so that your child knows she is doing something right and is motivated for the next step.
10. Deal with Tantrums
Some children are prone to tantrums, especially in public. Teach her to stop this with proper love, compassion and smartness.
11. Help Her Talk
If she's shy, encourage her to talk to her new friends or at family gatherings.
12. Make it Fun
Don't turn preparation into a rut. Make it fun so she learns faster and remembers better.
13. Encourage Curiosity
Drive her to ask questions on how things around her work and answer patiently all her questions.
14. Teach Social Cues
Good morning, thank you, please, and sorry can go a long way in creating a good impression. Also, teach her to call elders outside the family mam or sir.
15. Don't Stress Her Out
Go to the interview like it's any other meet. Do not cause unnecessary stress.
16. Brief Her
Tell your child basic things about the school. You may also want to take a trip to the school beforehand.
17. Ask Her to be Confident
Tell her to smile graciously as she answers questions.
18. Dress Appropriately
Both you and your child will need to dress formally and straightforwardly, without a lot of add-ons to make a good impression.
19. Prepare Yourself
You'll be asked questions about your work, lifestyle, and interests. You will need to prepare accordingly.
20. Bond with Your Child
It is easier to help your child prepare when she knows she can trust you.
Lkg interview questions can be a lot for your child, but with the right preparation, she will do great.
Also Read:
How to Teach Preschooler About Plurals
How to Teach Preschooler About The Use of First Person
How to Develop Talking and Listening Skills in Preschooler
?>