30 Grandparents' Day Quotes To Make Your Grandpa And Grandma Feel Special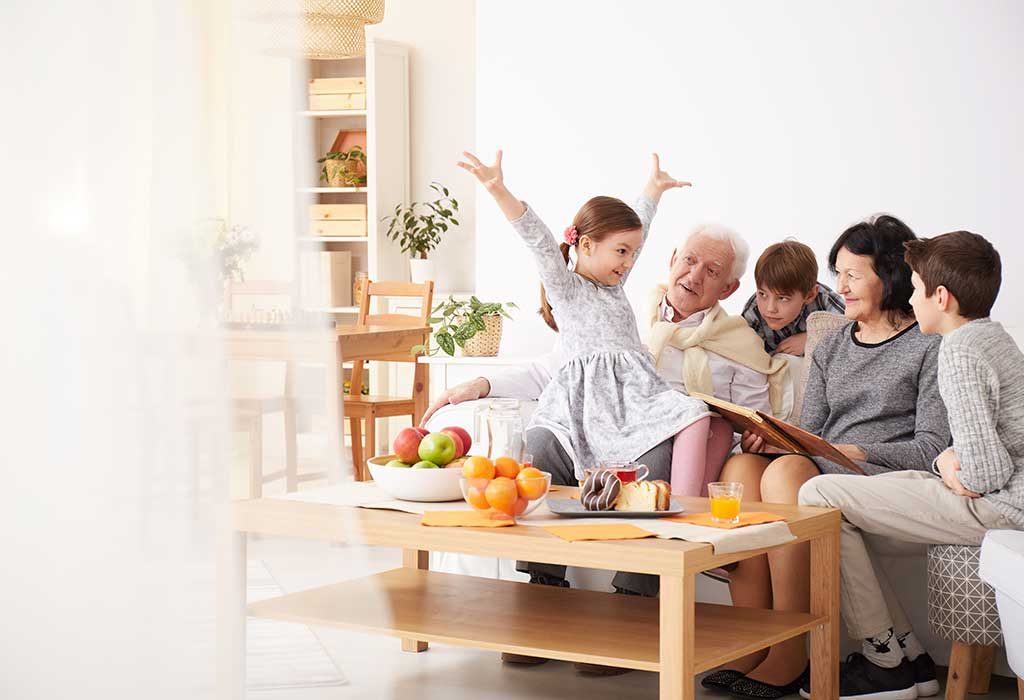 In this Article
Grandparents are amazing. There is no doubt that when you were a kid, your grandparents were most likely the couple you went to for infinite love and delicious treats. Nowadays, grandparents are more involved and active in the lives of their grandchildren and the bond between children and their grandparents is very special. They are always seen as the wise ones and the love and respect you have for them is endless. Over the centuries, many quotes for grandfather and grandmother have talked about the significance of the beautiful couple in children's lives and how important it is to embrace their love, experience, and wisdom. On grandparents' day, choosing the perfect quote is as important as getting the perfect gift.
30 Best Grandparents' Day Quotes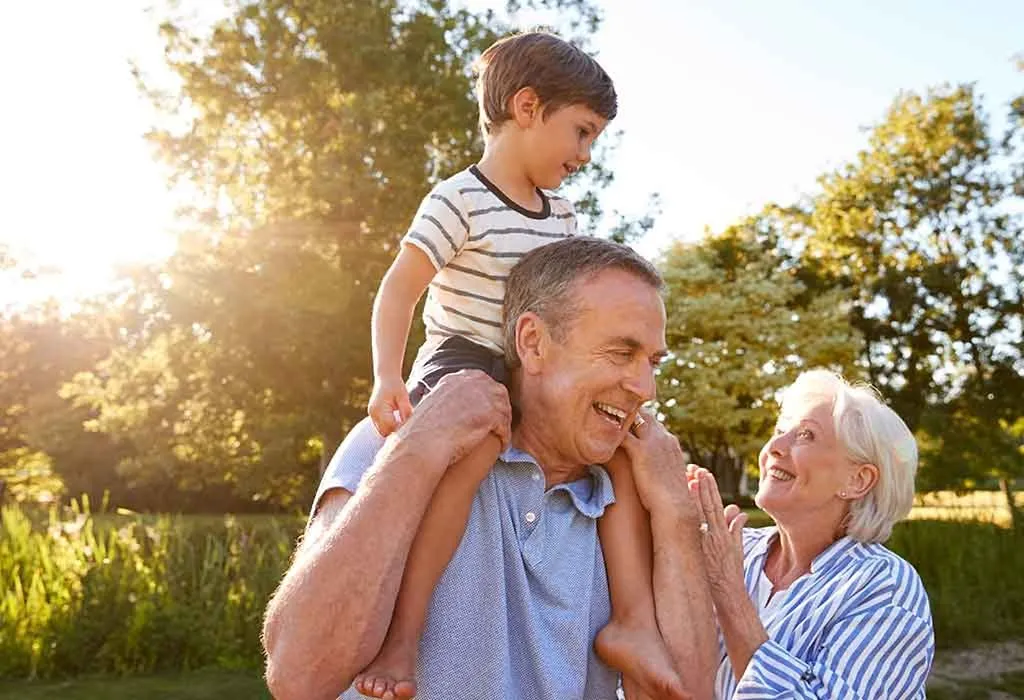 If you are looking for charming, humorous, and beautiful thank you grandma quotes and inspirational quotes for grandparents' day, then check out this list!
"Everyone needs to have access both to grandparents and grandchildren in order to be a full human being."- Margaret Mead
"Grandmothers are voices of the past and role models of the present. Grandmothers open the doors to the future."- Helen Ketchum
"One of the most powerful handclasps is that of a new grandbaby around the finger of a grandfather."- Joy Hargrove
"Truth be told, being a grandma is as close as we ever get to perfection. The ultimate warm sticky bun with plump raisins and nuts. Clouds nine, ten, and eleven."- Bryna Nelson Paston
"We should all have one person who knows how to bless us despite the evidence, Grandmother was that person to me."- Phyllis Theroux
"Grandparenthood is one of life's rewards for surviving your own children."- Erma Bombeck
"Grandparents are there to help the child get into mischief they haven't thought of yet."- Gene Perret
"A child needs a grandparent, anybody's grandparent, to grow a little more securely into an unfamiliar world."- Charles and Ann Morse
"If your baby is 'beautiful and perfect, never cries or fusses, sleeps on schedule and burps on demand, an angel all the time,' you're the grandma."- Teresa Bloomingdale
"If you're lucky enough to still have grandparents, visit them, cherish them and celebrate them while you can."- Regina Brett
"In the presence of grandparent and grandchild, past and future merge in the present."- Margaret Mead
"Because (grandparents) are usually free to love and guide and befriend the young without having to take daily responsibility for them, they can often reach out past pride and fear of failure and close the space between generations."- Jimmy Carter
"Becoming a grandmother is wonderful. One moment you're just a mother. The next you are all-wise and prehistoric."- Pam Brown
"Grandparents, like heroes, are as necessary to a child's growth as vitamins."- Joyce Allston
"Her grandmother, as she gets older, is not fading but rather becoming more concentrated."- Paulette Bates Alden
"When grandparents enter the door, discipline flies out the window."- Ogden Nash
"Young people need something stable to hang on to — a culture connection, a sense of their own past, a hope for their own future. Most of all, they need what grandparents can give them."- Jay Kesler
"Beautiful young people are accidents of nature, but beautiful old people are works of art."- Eleanor Roosevelt
"You are the sun, Grandma, you are the sun in my life."- Kitty Tsui
"You don't choose your family. They are God's gift to you, as you are to them."- Desmond Tutu
"If God had intended us to follow recipes, he wouldn't have given us grandmothers."- Linda Henley
"Surely, two of the most satisfying experiences in life must be those of being a grandchild or a grandparent."- Donald A. Norberg
"The reason grandchildren and grandparents get along so well is that they have a common enemy."- Sam Levenson
"There are fathers who do not love their children; there is no grandfather who does not adore his grandson."- Victor Hugo
"There is nothing more wonderful than the love and guidance a grandparent can give his or her grandchild."- Edward Fays
"Just about the time a woman thinks her work is done, she becomes a grandmother."- Edward H. Dreschnack
"Nobody can do for little children what grandparents do. Grandparents sort of sprinkle stardust over the lives of little children."- Alex Haley
"One curious thing about growing up is that you don't only move forward in time, you move backwards as well, as pieces of your parents' and grandparents' lives come to you."- Philip Pullman
"What children need most are the essentials that grandparents provide in abundance. They give unconditional love, kindness, patience, humor, comfort, lessons in life. And, most importantly, cookies."- Rudy Giuliani
"Grandma always made you feel she had been waiting to see just you all day and now the day was complete."- Marcy DeMaree
This list of inspirational quotes for grandparents' day will definitely help you find the most touching and perfect quote for your grandparents. Show your grandparents how much you love them by sending or writing some of the above quotes for them!
Also Read: Bond between Children and Their Grandparents