500+ Girl Names That Start With S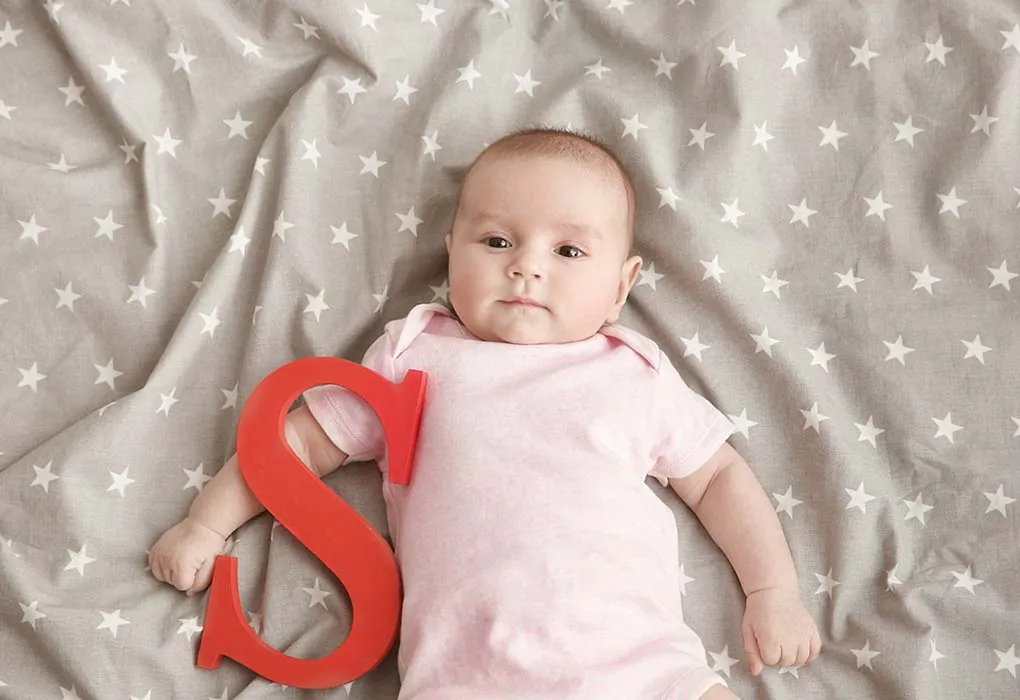 Choosing a name for a child is an important decision for any parent. It is believed that a child develops characteristics according to their name. Hence, a child should have a well-thought name. If you're soon going to be parents or have joined the 'new parents club' recently, you must be in search of a name for your little one. All parents want their little one to have a unique name…a name that has a profound meaning. Some parents even want a name starting with a particular letter. If you want a name for your baby that starts with 'S' we've got you covered. We have compiled a list of baby girl names starting with 'S'. If you have a baby girl or are expecting one and looking for a name that starts with 'S', then read on!
Video: 25 Best Baby Girl Names That Start With S
Before you check out the names starting with 'S', find out why a name with 'S' would be so great for your girl! A person whose name starts with 'S' is considered to be a born leader, and they tend to do well in life. A person whose name starts with S may grow up to be a successful actor, politician or even a businessperson. They tend to be honest and trustworthy and are extremely charming both inside and out. They are also warm, loving, and compassionate. Now that you know why your little angel's name should start with 'S', let's take a look at the beautiful names.
Popular Baby Girl Names That Begin With S
We ensure that we provide you with American girl names that are unique and have wonderful meanings. Your search for female names that start with S ends up here. Take your time to go through this list and find the perfect name for your angel!
Unique S Names for Girls
If you are looking for S girl names in a unique category, something that is rare and one-of-a-kind, then you will like these below names.
Common Girl Names With S
Here are some common girl names starting with S for your little one. Don't judge the book by cover, these might contain a gem that you've been looking for all the while.
Cool Girl Names Beginning With S
These cool girl names beginning with S will make your girl stand out. So, what are you waiting for? Let's dig in.
Beautiful Girl Names That Start With S
Do check out these beautiful girl names that begin with S. Their beautiful meanings and wonderful pronunciations amuse people when they hear them.
Cute and Pretty Names With S for Girl
If nothing strikes, cute and pretty baby girl names come to the rescue. You can also use these names as nicknames.
Powerful Baby Girl Names With S
Looking for something bold? These powerful girl names starting with S sure know how to make a bold impression!
Biblical S Girl Names
Dear parents of faith, you'll love these names.
Old Fashioned Names For Girls Starting With S
Who says vintage is out of style? These old fashioned names for girls are fresh as cumcumber.
Southern Baby Girl Names That Start With S
These southern baby girl names will certainly please you. Find the suitable one for your little one.
3 Letter Girl Names That Begin With Letter S
These three-letter girl names are as easy to learn as they as pronounced.
More S Names For Girls
If you still haven't found a suitable name for your little girl, don't lose hope. We have plenty in the bucket!
There you go – these are some amazing baby girl name starting with letter 'S'. Go through this list as many times as you want and pick the best name for your little baby girl. Happy baby naming!