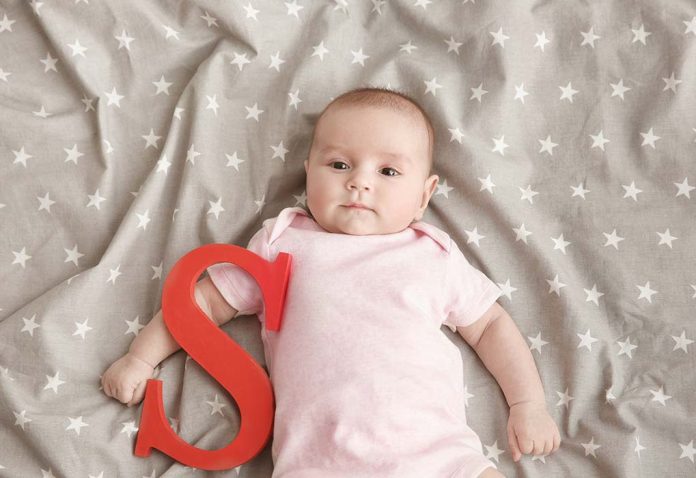 Last Updated on
Choosing a name for a child is an important decision for any parent. It is believed that a child develops characteristics according to their name. Hence, a child should have a well-thought name. If you're soon going to be parents or have joined the 'new parents club' recently, you must be in search of a name for your little one. All parents want their little one to have a unique name…a name that has a profound meaning. Some parents even want a name starting with a particular letter. If you want a name for your baby that starts with 'S' we've got you covered. We have compiled a list of baby girl names starting with 'S'. If you have a baby girl or are expecting one and looking for a name that starts with 'S', then read on!
Before you check out the names starting with 'S', find out why a name with 'S' would be so great for your girl! A person whose name starts with 'S' are considered to be born leaders and they tend to do well in life. A person whose name starts with S may grow up to be successful actors, politicians or even businessman. They tend to be honest and trustworthy and are extremely charming both inside and out. They are also warm, loving, and compassionate. Now that you know why your little angel's name should start with 'S', let's take a look at the beautiful names.
Popular Baby Girl Names That Begin With S
We ensure that we provide you with American girl names that are unique and have wonderful meanings. Your search for female names that start with S ends up here. Take your time to go through this list and find that perfect name for your angel!
There you go – these are some amazing baby girl name starting with letter 'S'. Go through this list as many times as you want and pick the best name for your little baby girl. Happy baby naming!