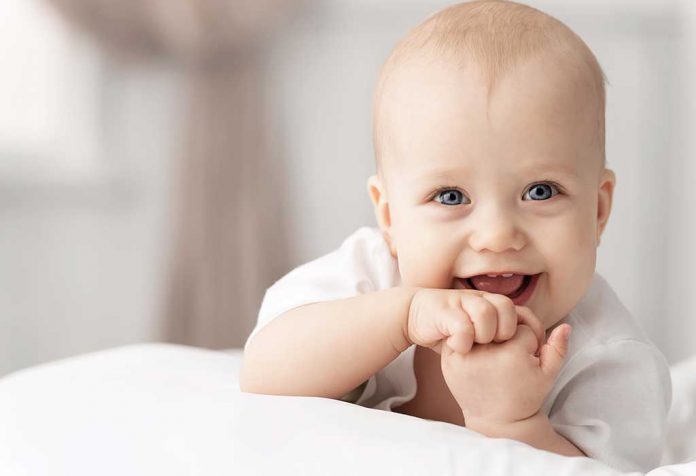 Last Updated on
Names are important and make up most people's identity. This is seen especially in Hebrew Scriptures, where people were given names that suited them or the circumstances, for example, Abram and Sarai were given new names by God, Abraham and Sarah, to bring importance to the changing circumstances of their lives. In turn, they named their son Isaac, meaning laughter, because Sarah laughed when she was told she would have a baby at her age. Even the infamous Saul changed his name to Paul after having an encounter with God. Names make a huge impact on a person's life, and whether they realise it or not, can make or break their confidence.
Since a name is so important, when picking out a name for your child, it is imperative that you settle on something with a positive meaning so that it can bring its blessings into your child's life. A name is a person's identity and when meeting new people, we often lead by introducing ourselves by first giving out our names.
Hebrew names are far more common than we realise, most of the names from the bible being of Hebrew origin. These names are very popular today, though their origins are often not known. If you are someone with Hebrew background who is interested in giving your baby a traditional Hebrew name, or if you are someone who just loves the culture and wants to portray it through your child's name, we have some of the top Hebrew baby names for you.
Hebrew Baby Names With Meanings
For Girls
Hebrew names are ancient and are still some of the most popular names that are being used today. From beautiful Hebrew girl names that are more common, such as Rachel, Deborah and Joanna to a few unusual Hebrew names for girls that we are not familiar with, such as Chanah, Hadassah or Tziyona. Here are some lovely Hebrew girl names with meaning for you to choose from:
For Boys
It may surprise you to know that the popular names such as David, Joshua, Nathaniel and Adam have Hebrew roots, but these are the names of the heroes of the Bible whose names have been carried down through generations in order to bless children with good names and good futures. Others such as Barak, Chaim, Makis and Shiloh are much less common, but just as wonderful. If you are looking for some unique Hebrew baby names for your little man, this list should help you find some that you will love. Here are some modern Hebrew names for boys:
| | |
| --- | --- |
| Name | Meaning |
| Aaron | One who is exalted; Mountain of strength |
| Adam | Ground, Red earth |
| Barak | Lightening |
| Benjamin | Son who is at my right hand |
| Caleb | Whole hearted, bold, faithful dog |
| Chaim | Said to be the masculine form of Eve, spear, craftsman, life. More commonly known as "Cain" |
| Daniel | God is my judge |
| David | Beloved |
| Elijah | The Lord who is strong; My God is Yahweh |
| Emmanuel | God is with us |
| Gabriel | Mighty man of the Lord |
| Gideon | To hew down; to cut off, he that breaks or bruises; mighty warrior |
| Hezekiah | Yah strengthens; Strengthened by God; The Lord is my strength |
| Hosea | Rescue; Salvation |
| Isaac | Laughter |
| Isaiah | Generous is the Lord; God saves; The Lord's Salvation |
| Jacob | One who supplants; He who follows closely |
| Jeremiah | May Yahweh exalt; The Lords exalted |
| Joshua | Yahweh saves; Yahweh will save; Yah is salvation |
| Jonah | Dove |
| Karmel | Vineyard of the Lord; of the garden; one with red hair |
| Lemuel | Dedicated or devoted to God |
| Lazarus | God's helper |
| Levi | One who joins or connects |
| Makis | Gift sent from God |
| Malachi | Messenger of God, Angel |
| Mica | Humble |
| Michael | Who is like God? Meant to be a rhetorical question implying that there is none like Him. |
| Moses | One who is saved from water |
| Nahum | Comforter |
| Nathaniel | Gift of God |
| Nirel | Field or light of God |
| Noah | Rest |
| Obadiah | Gods servant |
| Omar | Bitter; The one who speaks |
| Phineas | Oracle |
| Pontus | God of the sea |
| Rafael | God has healed; Healed by the Lord |
| Reuben | Behold! A Son |
| Ron | Joyful song |
| Samson | Bright sun |
| Samuel | Asked of God; Heard God |
| Saul | Asked for |
| Seth | The appointed one |
| Shiloh | Peaceful |
| Shimon | He who is heard; He who hears; Providing well |
| Symeon | Obedient |
| Solomon | Perfect; Peaceful one |
| Tobias | Goodness of God; The Lord is good |
| Uziel | Powerful |
Every family is different and some do not even have the freedom to choose the names of their children due to family and cultural traditions where children are to be named after their forefathers. However, if you have the opportunity to choose your child's name, picking one with Hebrew roots will ensure that your child has a strong name that can carry him or her forward to the future with pride and confidence.
Also Read:
Stylish Baby Girl Names with Meanings
Unique Indian Baby Girl Names with Meanings
Unique Short Baby Girl Names With Meanings