Amazing Chimpanzee Facts and Information for Kids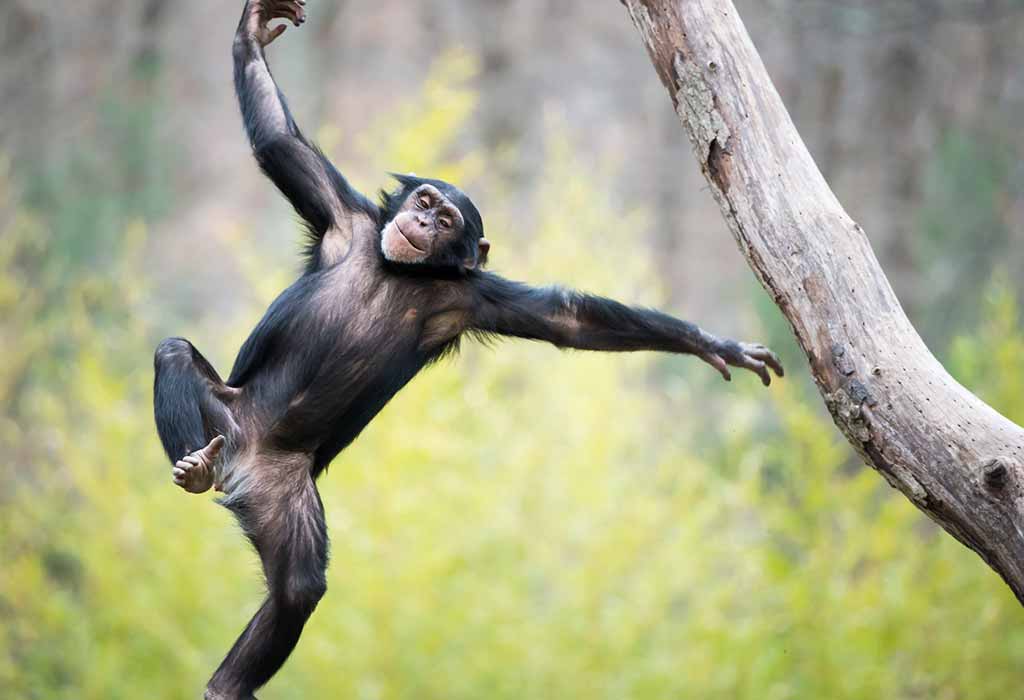 Researchers have discovered that chimps are capable of self-awareness and predicting the consequences of their actions on the environment. The chimpanzee is one of the most interesting animals and largely resembles human behavior. Here are some cool facts about chimpanzees that would interest youngsters.
Physical Features of a Chimpanzee
The physical features of chimpanzees make them different from all other mammals. Here are some unique and essential characteristics of chimpanzees:
Chimpanzee Habitat
The habitat that chimps live in is also peculiar, making for further exciting information to enlighten your kids with.
Food Habits of Chimpanzees
Chimpanzees are omnivores, eating plants and animals. Here are some unique and interesting chimpanzee diet facts:
How Long Does a Chimpanzee Live?
Compared to caged chimpanzees, wild chimpanzees have a shorter life expectancy, reflected in their lower birth weight. Chimpanzees are believed to live for an average of 33 years on the forest floor. Wild chimpanzees have 40 to 50 years, and those kept in captivity have 50 to 60 years, depending on their environment. You should note that numerous wild chimpanzees have survived for much more extended periods, with the oldest native chimpanzee believed to have been nearly 63 years old at the time of his death.
How Do Chimpanzees Communicate With Each Other?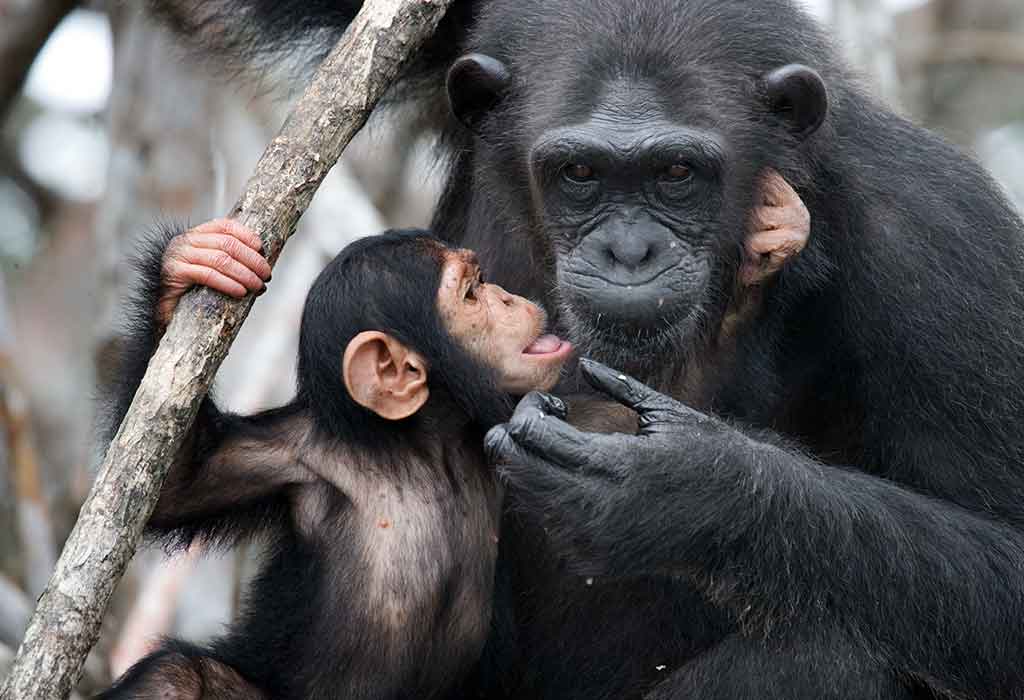 Even though chimpanzees do not have a language like humans, they have sophisticated body language signals, facial expressions, vocalizations, grunts, and other noises. Pant-hoot, the distinctive call of chimpanzees, is an excellent way to spot them. It's possible to divide the visual communication of primates into two categories. They may communicate via their actions, such as body language during an exhibition, or through their usual size, form, or color, known as a flag.
Why Are Chimpanzees Endangered?
In addition to human activity harming their natural habitat, the illegal pet and bushmeat trade is endangering wild populations of common chimpanzees (Pan troglodytes), which are already on the verge of extinction. There are several reasons why chimpanzees should be exterminated as soon as possible.
Other Fun Facts About Chimpanzees for Children
The infamous African green monkey's antics are probably more familiar to parents of young children. Let the chimps out! Here are some of the most fantastic chimpanzee intelligence facts for kids. Pack your belongings for a vacation with your family to the beautiful woods of Africa, where you'll meet one of our distant relatives! Take a look at the following:
Letting your child learn about animals and wildlife is an excellent way of getting them involved in different hobbies and activities. With these facts on chimpanzees, you will indeed be forced to visit the zoo more often with increased curiosity among your little ones. So, indulge your children as much as you can with these facts.
Also Read:
Koalas Facts for Children
Gorillas Facts for Children
Monkeys Facts for Children