20+ Fun Things to Do While on Maternity Leave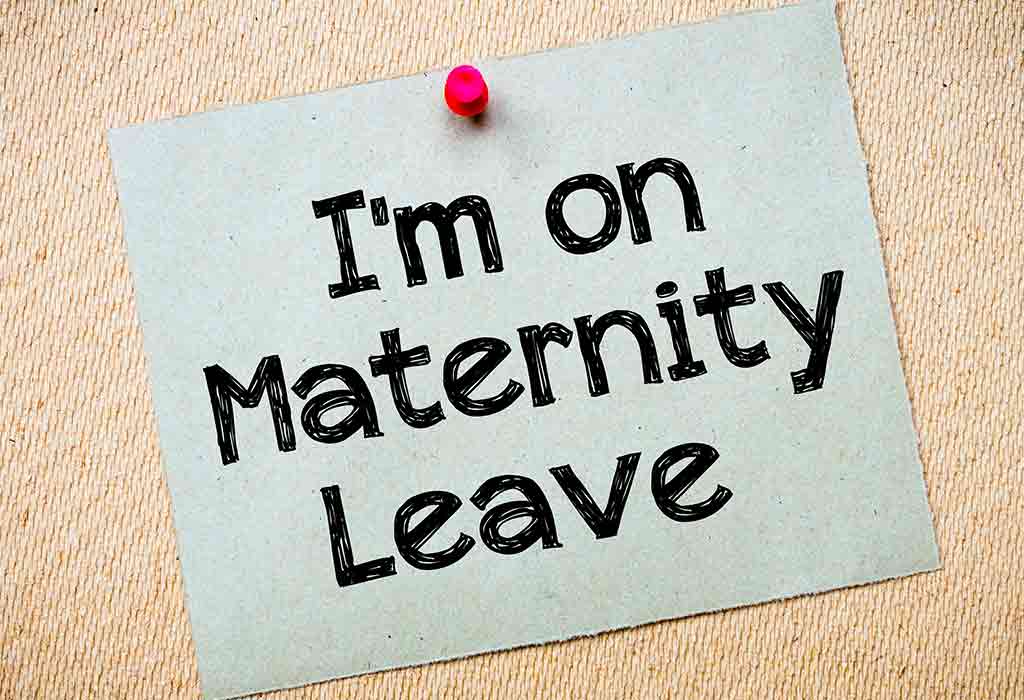 For a new mother, the first few weeks at home, looking after a newborn will be accompanied by a flood of emotions, a gamut of queries, and unconditional love for your baby. These initial days are plagued with lots of fun, learning, and anxiety as you find you're bearing to being the best mother.
If you are a working woman, then your maternity leave is one precious sabbatical and paid holiday. With limited time with your little one in your hands, you want to make the best of it. There are plenty of maternity leave activities that one can do to make the most of every minute. Below are a few ways to enjoy maternity leave and make optimum use of it, so you will not regret it when you go back to work!
Amazing Things to Do on Maternity Leave Before Your Baby Arrives
Maternity leave could be the time when you bond with the baby and sort your home life to make sure that your transition back to work is smoother and easier. But it need not be restricted to just the main elements like fixing your nursery, visits to the pediatrician, immunizations, or making childcare arrangements when you return to work. Apart from the essential things to do on maternity leave, there are some other amazing things that one can explore to make the best of maternity leave.
1. Take Rest
Make sure to rest and get enough sleep whenever you can. Ample rest and sound sleep will help not just boost your health, but your baby's too. Sleep will be less sound as days go by, and you need to make up for that. Try to get an afternoon nap after lunch.
2. Educate Yourself
There is a lot to catch up on. One of the best things to do on maternity leave is to educate yourself about everything. Invest in a course, watch videos about aspects of your job, parenting, or anything you like to enhance your knowledge. Read loads of books on parenting as that is one skill to learn about continuously.
3. Pray and Meditate
A powerful tool, meditation, and prayer could make a world of difference to your life post-delivery. It will help relieve the stress of handling a newborn and help cope with the additional responsibility.
4. Maintain Routine
While it is crucial to catch up on your sleep, it is equally important to maintain a routine. You could squeeze your reading, sorting out finances, cleaning, and other chores within the usual work hours. It is more important to try to stick to the 9 am – 5 pm routine (just like when you would be working). This will bring stability and a sense of achievement and satisfaction. It will help you stay physically and mentally active.
5. Walking and Deep Breathing
Walking and deep breathing are something you could start even before your baby is born. Indulge in walking for at least half-hour every day to keep your vitals in check and the growth of your baby. Deep breathing for about 15 minutes would help in providing oxygen to your baby. It is a practice that you can continue post-delivery too. It will serve as an exercise and de-stressor.
6. Pursue a Hobby
If you have been nurturing a desire to pursue a hobby for a long time and have been unable to do it because of a busy work schedule, then this is the time to start. Be it reading, writing, taking Zumba lessons, cooking, or cycling, earmark a particular time of the day to continue with it.
7. Check on Finances
With the arrival of a new baby, your finances will undoubtedly take a dip. Be it for buying clothes for your newborn, decorating the nursery, or purchasing daily essentials (nappies or shampoo), you will see your finances fast depleting. It is an excellent time to check your income and expenses and try totaling your balance sheet.
8. Speak to Insurance Companies
Not a fun activity, but it is an essential task. You may need to speak to your insurance company to include your child in your policies. There is plenty of paperwork that needs to be completed.
9. Arrange for Daycare
Without a doubt, if you intend to return to work, you would need to sort out child care. Start doing your homework about the different options available and how much it will cost you. This would help in preparing your finances when you return to work.
10. Prepare for Return to Work
If you have decided on a date to return to work, start getting into a strict routine closer to the date. Reduce your hours of sleep, prepare your child for a different routine and start making arrangements to balance your work and personal life.
11. Spend Time with Friends
Maternity leave is the best time to spend with your friends. Having a baby does not mean you have to give up your social life. Reach out to your friends and meet them for a night out or coffee.
12. Sort your Essentials List
With the new addition to your family, your shopping list will change drastically. It is an excellent time to add and delete things from your staple shopping list. You would need to account for the stock of nappies, baby food, toilet essentials that you would need every week. Try to make a list that will serve as a ready reckoner each time you go shopping.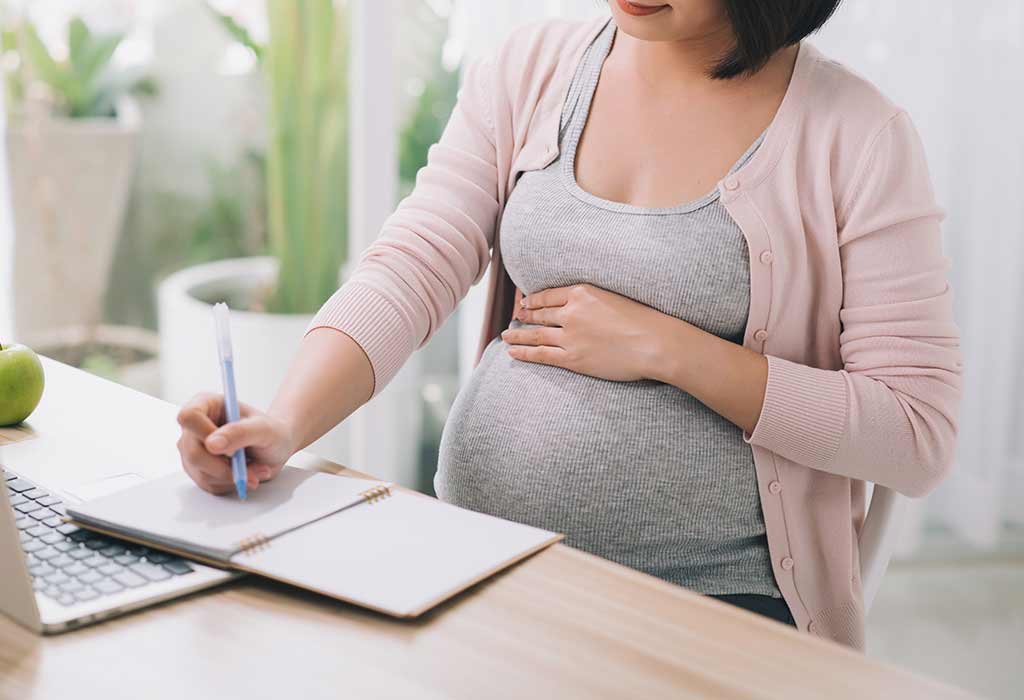 Exciting Things to Do on Maternity Leave After the Baby Arrives
Maternity leave is not an easy time. With the anxiety of the baby's arrival, maternity leave could be a time that would never seem enough. What to do after maternity leave? What should one do during maternity leave once the baby arrives? There are some exciting things that one can do once the baby arrives:
1. Make Mommy Friends and Groups
Becoming a mother could be an overwhelming time. Postpartum depression sets in, the stress of brand new parenthood could make it an isolating experience. If you happen to step out and bump into debutant mothers or mothers with newborns, strike a friendship with them. Try to create a group of mothers with newborns so that you can plan outings, meetings, visits to playgroups, and create a friend circle for your child too.
2. Arrange for a Professional Photoshoot
Babies grow so fast that it all disappears in a quick flash. You might want to capture the growth phases of your baby on camera. You could get a professional photographer to capture your baby every month and click some nice family pictures to decorate your wall.
3. Take your Baby Swimming
Your baby is never too young to swim. Sign up for baby swimming lessons. It would be an excellent exercise for you, and your baby will take to it like a moth to a flame. Swimming lessons are also a great way to meet other mums.
4. Keep Updating your Baby Journal
As you grow old, you will find it hard to remember the milestones your baby achieved. The first time they held hands, the first time they walked, the first time they waved, and so much more. Milestones like rolling over, babbling, and cooing are things that sometimes do not pop up when you are trying hard to remember. Be on top of recording the journal so that you have something to look back and smile at when your baby is all grown up. It could be a wonderful gift too.
5. Plan a Romantic Date with your Partner
Taking care of your relationship is just as important as looking after your newborn. Between changing diapers and sleepless nights, you might miss out on the romance and affection that you once shared as partners or husband and wife. Rekindle the lost magic by getting someone to babysit for a few hours and enjoying your time as a couple.
6. Music Lessons
Music has a profound impact on babies. From the time you start singing them those lullabies to sleep to tuning them to the nursery rhymes, music can be very engaging for babies. Sign up for tiny tot music lessons and get your baby to groove to fun tunes.
7. Travel
Do not stick to the stigma of the "no travel with babies" rule. The sooner you expose your baby to the outside world, the faster they will adapt. Plan a two-day break to a getaway and enjoy some fun moments with your partner and baby.
8. Binge-watch Movies and Favorite TV Shows
With OTT platforms streaming different movies and shows, you could just sit back and binge-watch the genre that you love. You could even catch up on your favorite films that you have not watched for a long time.
9. Pamper Yourself and give Yourself a Makeover
Get your partner to babysit and carve some me time for yourself. Book a day at the spa, or just book an appointment with a beauty salon to get your nails done or a haircut. It is incredible how you can feel confident and fabulous when you treat yourself to look good.
10. Prepare Meals
This is an excellent time to try out new recipes that are ideal for the baby and family. Once you get back to work, you might have to conjure up delectable meals and do not take long to prepare. You would definitely not want to spend all your time in the kitchen after returning from work. Search for recipes that are nutritious, healthy, and easy to prepare.
11. Build a Time Capsule
From storing first clothes, toys to accessories, you can build a time capsule that has things that will rekindle your memories. A memory for life, it will be fun and heartwarming when you visit it after long.
From fitness, food to frolicking with new mum friends, there is a lot you can do on your maternity leave. There are things you can do before having a baby when you have just started your leave, like planning your nursery, shopping for baby clothes, or packing your hospital bag. Then there are things you can do after the baby arrives– socializing with new mums, signing up for lessons, pursuing a hobby, and simply settling into a routine to get back to work.
The possibilities are endless. You just need to find your feet before you deliver and after, and you are set to go. There is no bespoke or one size fits all maternity leave itinerary. Feel free to explore what you think suits you best and try to squeeze the maximum out of time off from work. Make sure you have enough on your plate before personal and professional lives hit you like a ton of bricks!
Also Read:
Maternity Insurance Policy
Activities to do during Pregnancy
How to Apply for Maternity Leave