10 Best Parenting Books of All Time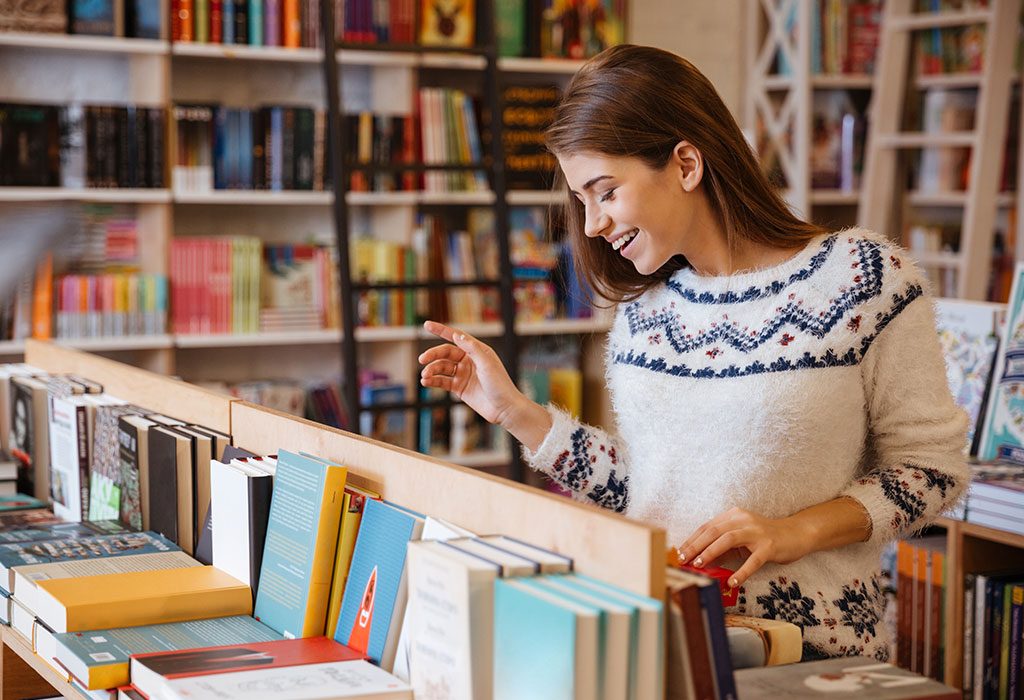 In this Article
Being a parent to a child is one of the most wonderful feelings. However, besides the joy and love, parenting involves unique challenges that keep changing as children grow up. Here is a list of 10 best parenting books that can help you navigate through your journey of being a parent.
Top Rated Books on Parenting That Every Parent Should Read
While children are getting smarter with each generation, parents need to up their parenting game too, to be able to handle them! These books will help you on your way to becoming a great parent for your child!
1. How to Talk So Kids Will Listen & Listen So Kids Will Talk by Adele Faber and Elaine Mazlish (1979)
This best-selling book is written by renowned experts Adele Faber and Elaine Mazlish who specialise in effective communication between parents and their children. This well-loved classic offers enduring insights on ways to deal with problems faced by parents while raising their children. Recommended by parents all over the world, this book offers practical, sensible, and hands-on solutions to children's frustration and anger.
2. Calm Parents, Happy Siblings: How to Stop the Fighting and Raise Friends for Life by Dr. Laura Markham (2015)
A clinical psychologist and a mother of two, Dr. Laura Markham is an acclaimed author on parenting. She believes that a strong emotional bond between parent and child is key to raising a healthy and happy child. Raising siblings, as any parent would agree, is an extremely challenging task. In this book, the author emphasises on teaching children conflict resolution skills and creating a deep and meaningful bond with each child to cultivate a good family life.
3. Heart to Heart Parenting: Nurturing Your Child's Emotional Intelligence From Conception to School Age by Robin Grille (2008)
This book stresses the importance of emotional bonding between parent and child. Heart to Heart Parenting is about celebrating the blissful journey of raising your children and trusting your instinctive parenting acumen. A psychologist and psychotherapist, Robin Grille offers insightful and practical ways to help develop your child's emotional and social well-being.
4. Simplicity Parenting: Using the Extraordinary Power of Less to Raise Calmer, Happier, and More Secure Kids by Kim John Payne, Lisa M. Ross (2009)
Children today are overwhelmed with many choices and with very little time, leading to behavioural problems like social anxiety and stunted emotional growth. The book offers ideas and ways for salvaging the freedom and care-free environment that every child deserves to grow up in. An insightful read, this is a timeless book that has become a favourite among parents.
5. The Mommy Shorts Guide to Remarkably Average Parenting by Ilana Wiles (2016)
One of the funniest and most entertaining parenting books for moms, The Mommy Shorts Guide tells the story of an "average" mom from a refreshing perspective. Ilana Wiles' humorous book on remarkably average parenting is a must-read for every mom struggling to be the perfect mother to her children. Although the book contains lots of practical advice, it does not offer a solid list of dos and don'ts about raising children. This book is more of a tribute to every mother and celebrates the less glamorous side of parenting.
6. Raising Your Spirited Child: A Guide for Parents Whose Child Is More Intense, Sensitive, Perceptive, Persistent, and Energetic by Mary Sheedy Kurcinka (1991)
Mary Sheedy Kurcinka is an internationally renowned author and educator on parent and child relationship. Translated into ten languages, this best-selling book includes real-life stories told from a refreshing and engaging perspective. The book draws on relevant and current research to offer effective parenting tips for handling tantrums and instilling discipline. It also helps build a positive, promising, and healthy environment for your children to grow up.
7. Unconditional Parenting: Moving From Rewards and Punishments to Love and Reason by Alfie Kohn (2006)
In this pioneering book, educator Alfie Kohn argues that traditional parenting methods often send out the wrong message. Children are loved only when they earn our approval, which may affect their mental and emotional wellbeing. An alternate parenting approach Kohn suggests involves shifting from the traditional approach to working with children by offering unconditional love and support.
8. First-time Parents by Miriam Stoppard (2009)
When you think of good parenting books, this is one that immediately comes to mind. In this book, Dr. Miriam Stoppard, a childcare specialist, offers first-time parents a practical guide to parenting. One of the best parenting books for new parents, this book addresses a wide range of topics. The book also talks about the role of the father, including emotional issues of adapting to becoming a new parent.
9. Parentology: Everything You Wanted to Know About the Science of Raising Children But Were Too Exhausted to Ask by Dalton Conley (2014)
In this witty and extremely entertaining book, Dalton Conley, a university professor, offers his unconventional but appealing approach to raising children. The book reveals pioneering research to help groom smart and self-assured children. The book, however, does not present a list of dos and don'ts or instructions for other parents. Instead, it is about his parenting experience.
10. Parenting With Love and Logic: Teaching Children Responsibility by Foster Cline and Jim Fay (1990)
Jim Fay, an educational consultant, and Dr. Foster Cline, a child and adult psychiatrist, stress the importance of "practice" while raising responsible children. This parenting book offers practical tips and tricks and shows you how to raise self-confident, motivated children without resorting to shaming and manipulation.
Enjoy a good read while you pick up trick and tips which will help iron out the rough road of parenting, with this selection of parenting books.
Also Read: Positive Parenting Tips