How to Choose and Buy Clothes for Your Baby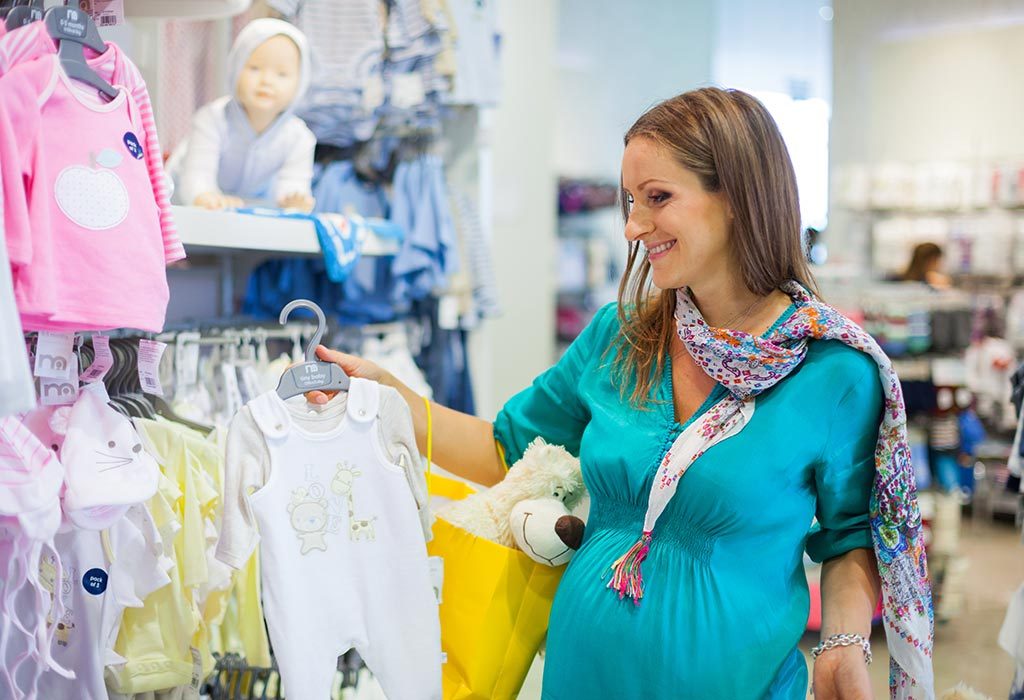 Expecting couples tend to make for some excited yet confused shoppers. Putting together a baby's wardrobe can be quite puzzling and worrying as it is difficult to ascertain the right size which may perfectly fit for a baby. Also, there are so many types of baby clothing available that selection becomes a task. Buying clothes for a baby is not the same as buying clothes for yourself. It is essential to keep a few things in mind while buying baby clothes so that you may get the best thing for your baby.
Essential Baby Clothes You Should Buy
Some of the essential baby clothes that you should buy for your baby can be:
A. 2 to 4 Infant Gowns
These gowns offer easy diaper access and are convenient to wear. They are usually available in soft cotton and hence will keep your baby irritation-free and clean without any hassle.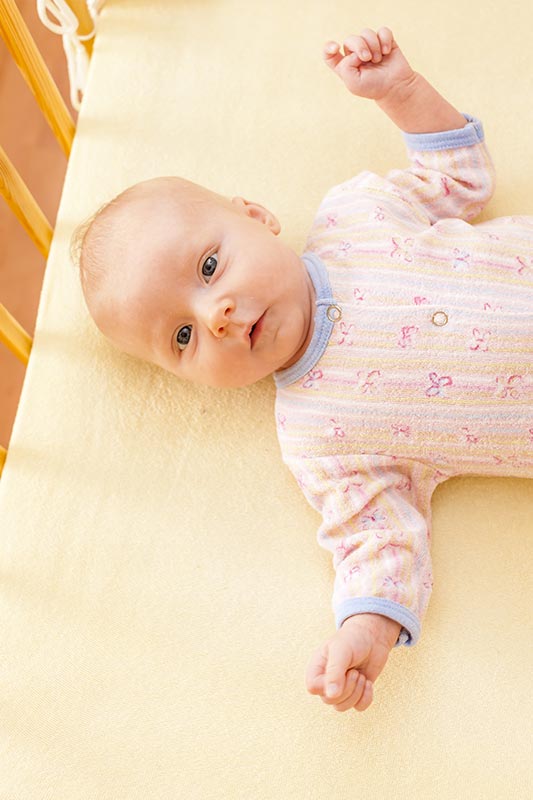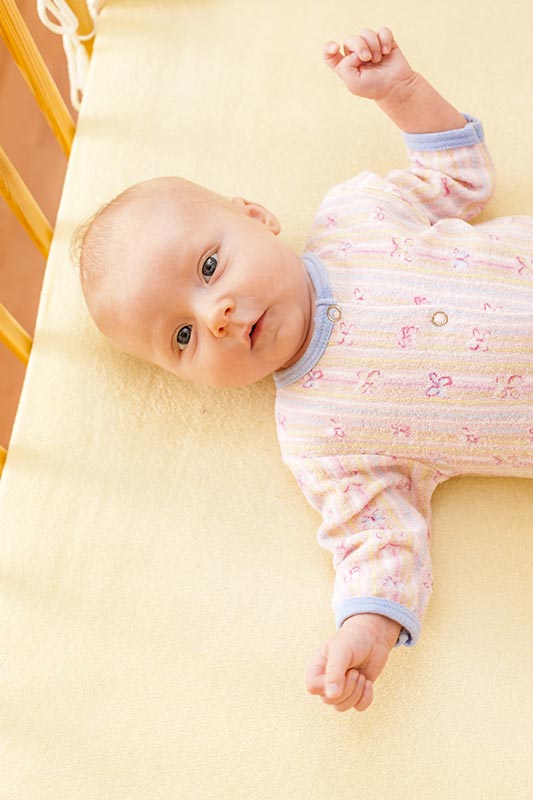 B. 3 to 6 Bodysuits/Onesies
Bodysuits with side-snap Ts or in kimono style which have a broadhead opening and fairly loose legs for easier dressing are a good buy.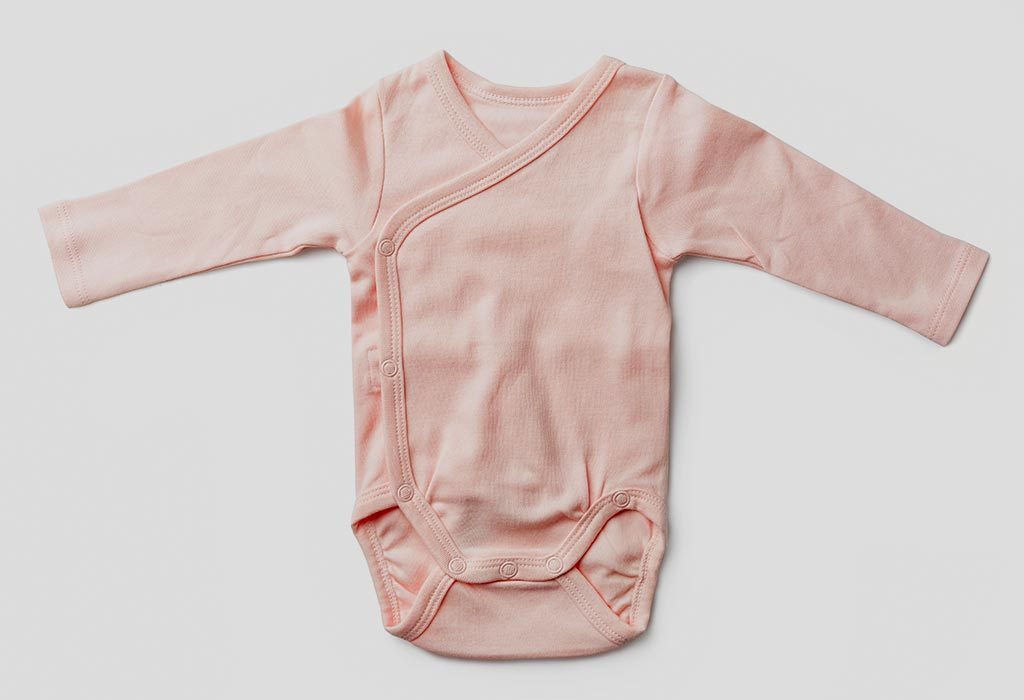 C. 4 to 6 Vests or Undershirts
Vests with snaps at the sides or shoulders which allow wide head opening may be best suited for your baby. Also, undershirts which snap below the crotch are preferable or else they would ride up.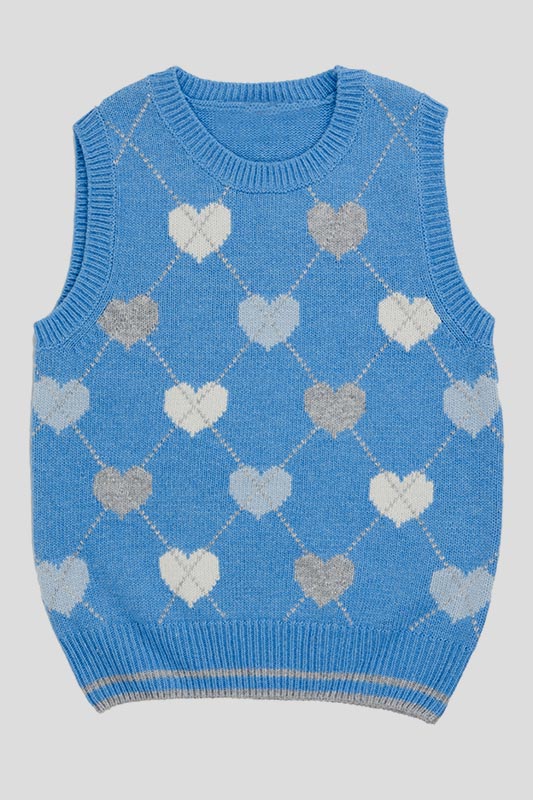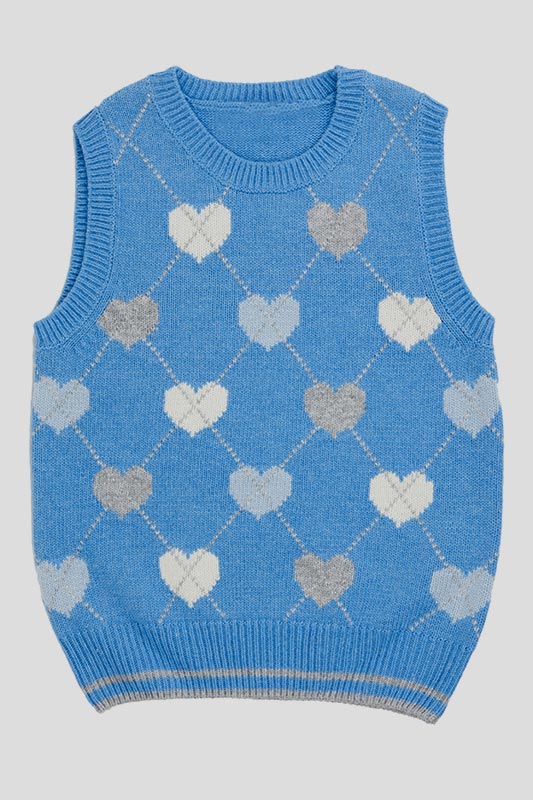 D. 4 to 8 One-piece Pyjamas
One-piece pyjamas also make great daytime clothing for a baby. These are comfortable and your baby would wear it with ease.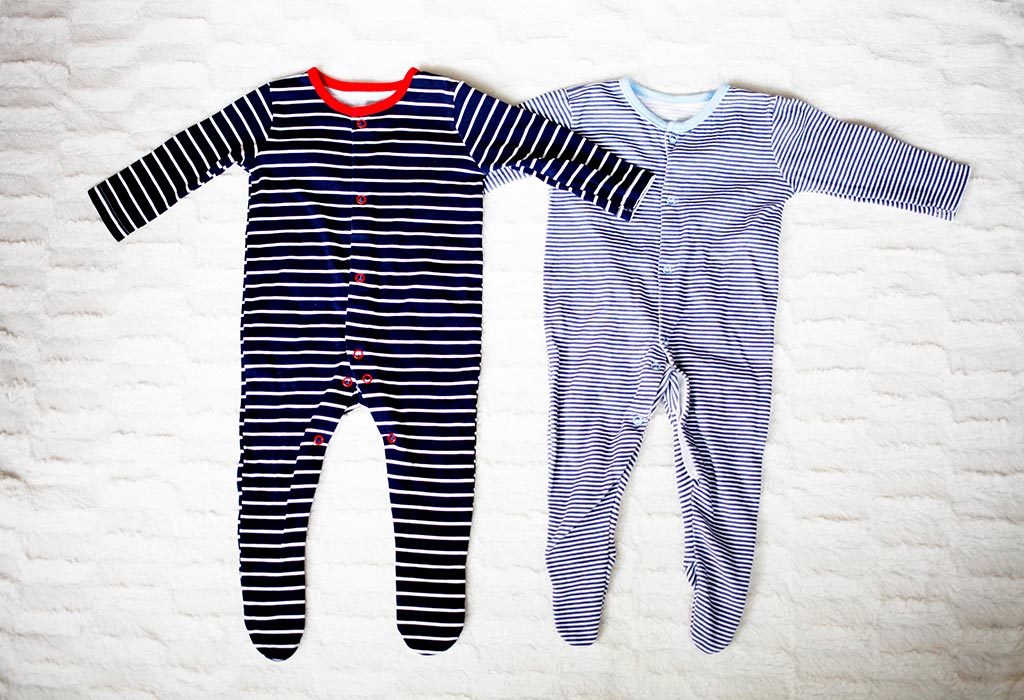 E. 2 to 3 Blanket Sleepers
Blanket sleepers are being by preferred by most parents today. Blanket sleepers are a safer and practical alternative to the usual blankets for babies. So go ahead and buy one for your little one.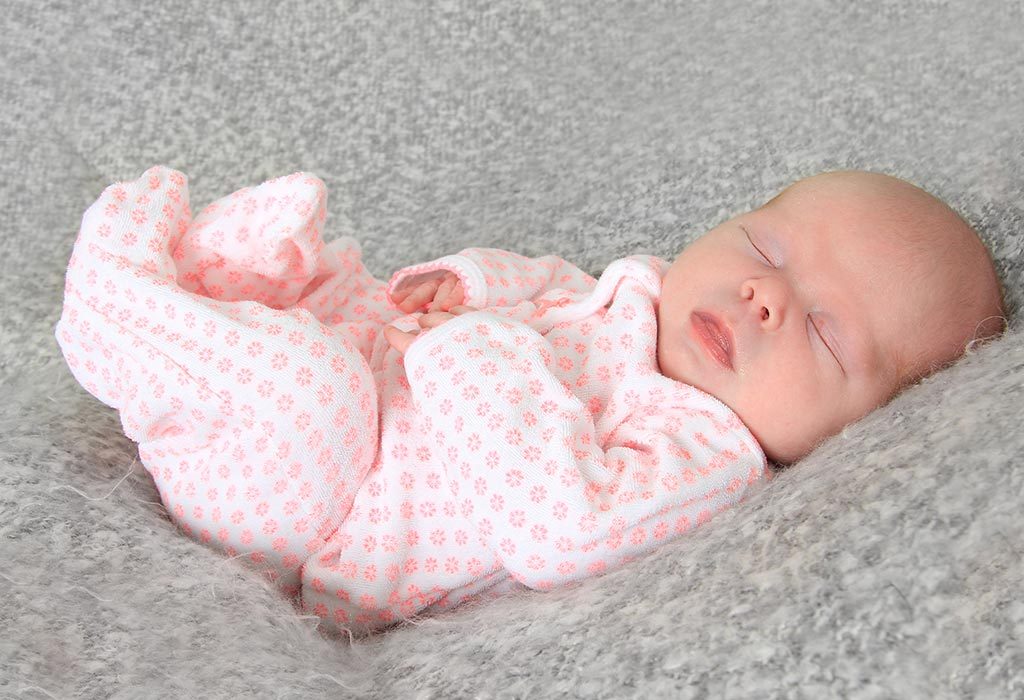 F. 3 to 5 Pair of Socks and Mittens
You may like getting your baby a few pairs of soft socks to keep him warm and cosy even in summers when the air conditioner is usually running. You can also buy mittens to cover your baby's hands and to prevent him from scratching himself.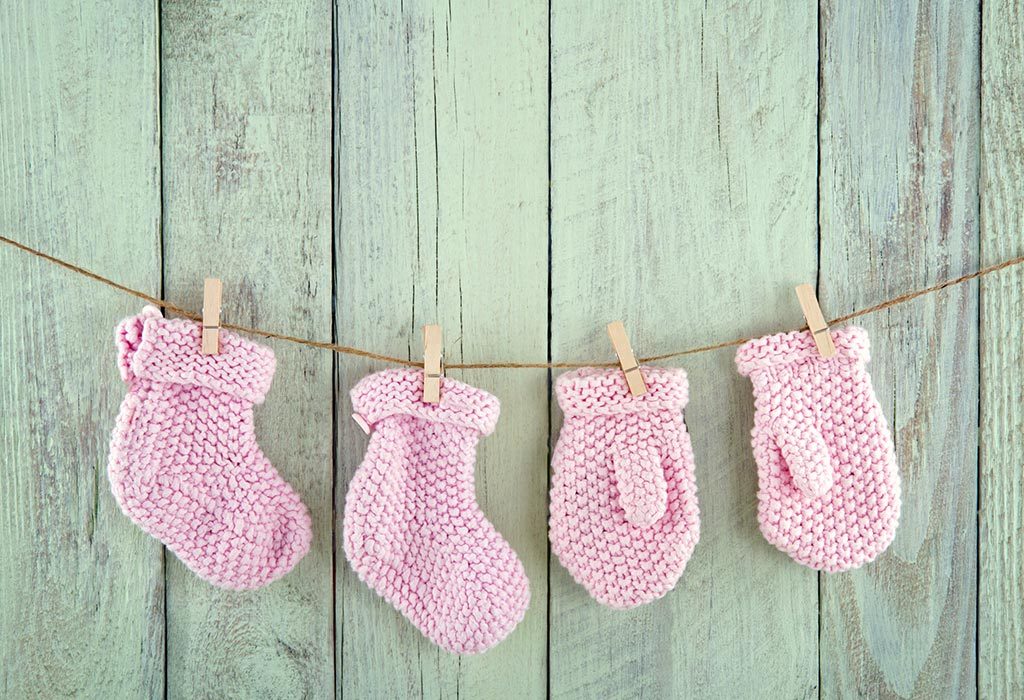 G. 3 to 5 Sweaters or Jackets
Depending on the weather conditions, your baby may require a few sweaters made with soft wool. Select the ones that button up at the front for convenient dressing.
Essential Tips to Shop for Your Baby's Clothes
Here are some essential tips that will help you buy clothes for your newborn baby:
1. Give Priority to Comfort
While buying clothes for your baby, make sure you pick light, cotton fabric clothes. Babies have sensitive skin which can easily get irritated if they wear synthetic or clothes made of rough fabric. Prioritise your baby's comfort over style when shopping for baby clothes.
2. Keep it Simple
It is tempting to get carried away with fancy baby outfits and accessories. However, they may not be best suited for your baby with regards to his comfort and safety. Ribbons, frills, too many buttons can bother your baby and cause rashes. So, select simple clothes which you can make him wear easily and remove too. Also, ensure to remove all tags that can irritate your baby's delicate skin.
3. Keep the Weather in Mind
During winter months avoid bundling your baby in too many layers of clothing to prevent overheating. For the summer and rainy season, cotton clothes may be your best bet. In case you feel that the temperature is slightly cold, you can always opt for layering.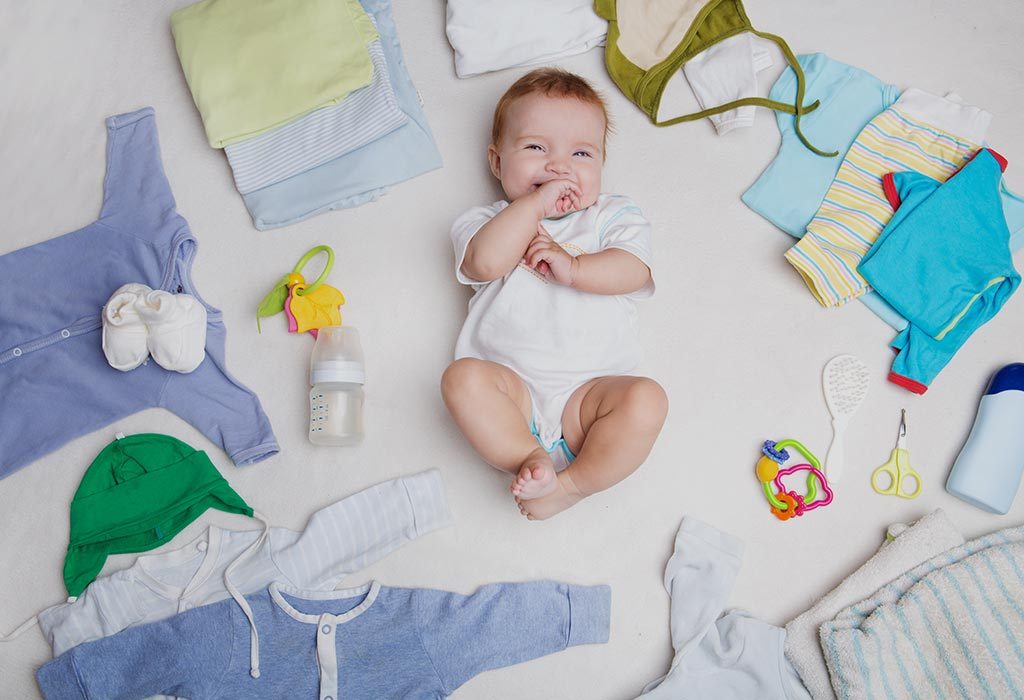 4. Stock the Essentials
Babies dirty their diapers a lot more times than you can imagine, hence, you will need to change their diapers and outfits too, a few times every day. So, stock up on all the baby essentials. Get an adequate number of baby essentials for the likely messy incidents and spillovers. Invest in mittens, socks, hats and caps, onesies, sweaters and zipper jackets for the winter months.
5. Make a Note of Size and Quantity
Avoid filling your baby's closet with too many clothes as he will grow quickly and the clothes may not fit him for long. It is desirable to stock up the basics in suitable numbers and keeps purchasing as and when there is a requirement. Read the labels carefully for the size while buying. You can also enlist the help of the shopkeeper to buy appropriate-sized clothes for your baby. The acceptable norm is to buy slightly bigger clothes for your baby rather than fitted ones.
6. Opt for Easy to Wear
Clothes that are supposed to be worn over the head can be unsettling for a baby. Look for styles that do not involve wearing through the head. Preferably choose clothes with broad necks or with buttons and snaps.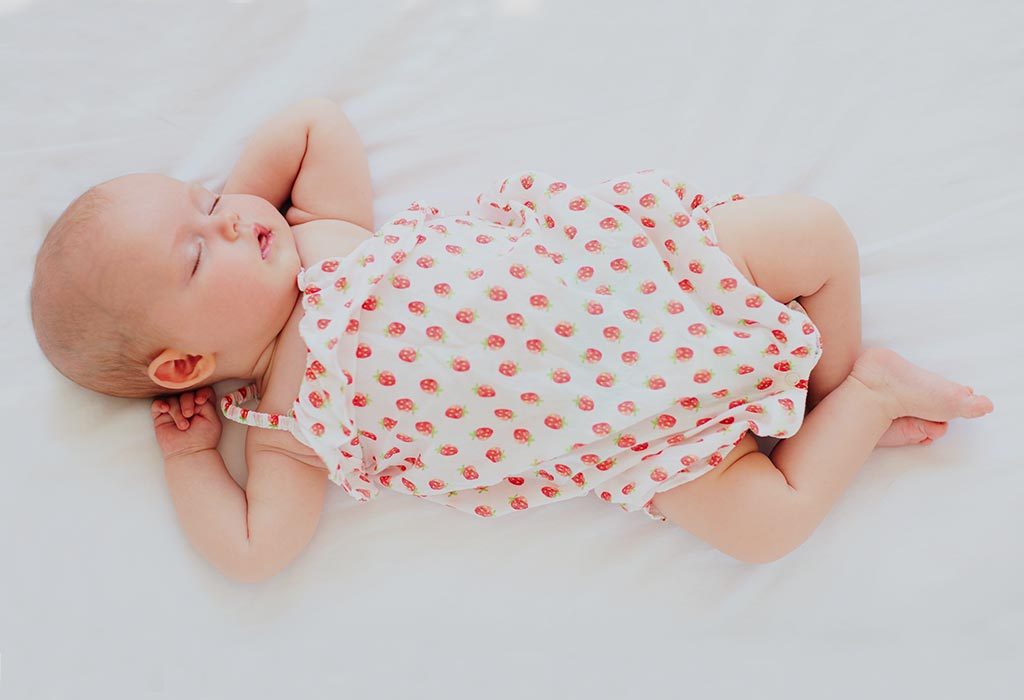 7. Easy to Clean Clothes
You may like to buy clothes made of fabric which is easy to clean. Babies regularly spit-out, drool, burp, and poop. So, opt for fabrics that don't retain stains or become spoiled after frequent washing.
8. Buy Basic Things
It is also advised to buy a good supply of accessories like burp clothes and bibs so that you don't have to change your baby's clothes every time he spills something on his clothes. Get a ready stock of baby wipes as well.
9. Wearable Blankets
Wearable blankets are a good purchase than the regular blankets. Refrain from selecting anything too fancy or with drawstrings to prevent any strangulation and choking hazard.
10. Changing Mats
Invest in a good quality changing mat for your baby which may prove very handy when stuck in unlikely situations.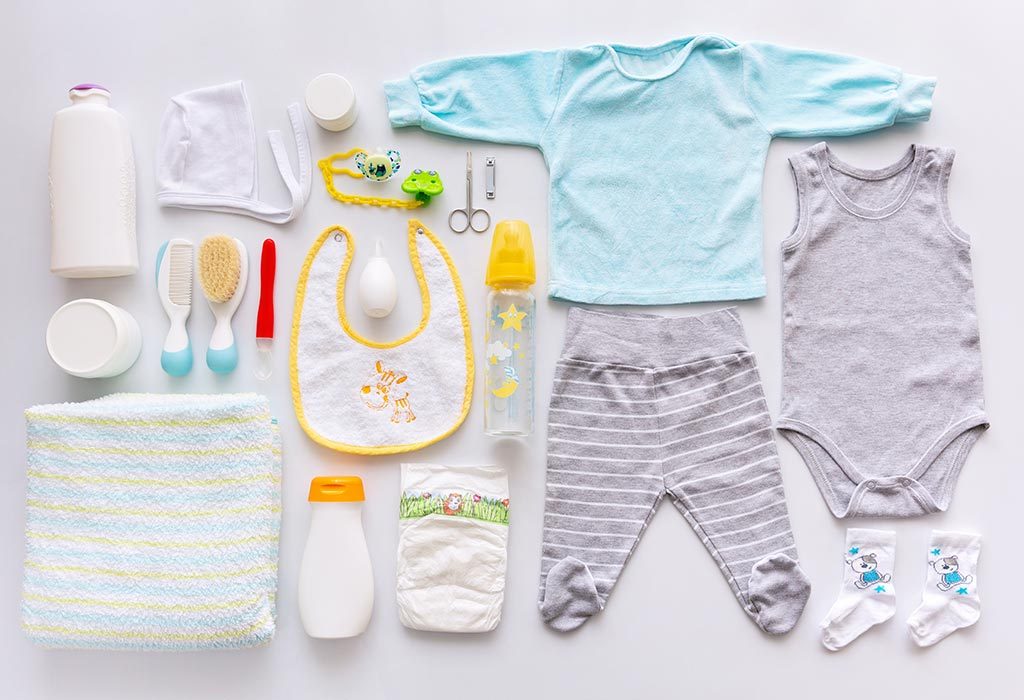 Size Guide for Buying Clothes for Your Baby
Clothes of different brands can vary in size. The size of clothes usually depends on the height and weight of the baby. Moreover, babies too have diverse body sizes and shapes.
Baby Cloth Size Chart
The following chart is a wide-ranging guide which may prove useful while buying clothes for your baby:
| | | |
| --- | --- | --- |
| Age (Up to 12 months) | Weight | Size |
| Premature or small babies | 3 kg | Size 00000 |
| New-borns | 4kg | Size 0000 |
| Up to 3 months | 6 kg | Size 000 |
| 3 to 6 months | 8 kg | Size 00 |
| 6 to 9 months | 10 kg | Size 0 |
| 9 to 12 months | 12 kg | Size 1 |
Buying clothes for a baby can be perplexing, but if you know what all the things you need, it will be a fun experience. Remember to not buy too many clothes for your baby as he will grow soon and those clothes won't fit him. So, buy in the appropriate quantity and have a happy shopping experience.
Also Read: Fabric Conditioners for Babies