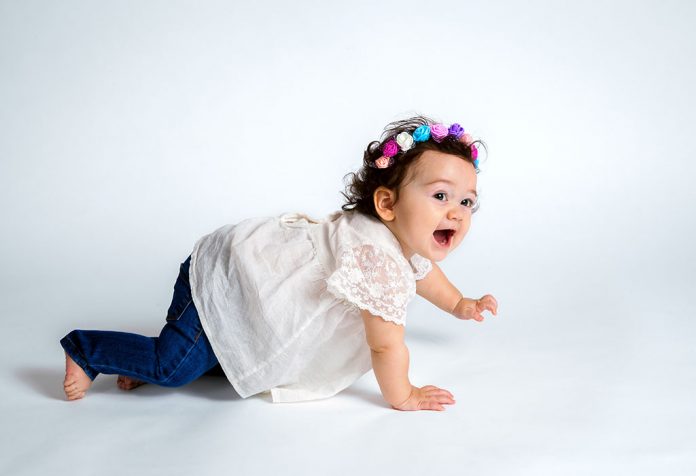 Congratulations! You're expecting a little one, and it's time to name your little bundle of joy something special. While there are plenty of conventional names available out there, you'll need one that sticks out from the rest. Finding the best names can be hard, but luckily for you, we've compiled a list of great hippie names.
If you want to name your child something unique and crazy, you can go through our list and choose a name that suits their personality and style. Check out our list of hippie names, for both boys and girls and tell us what you think.
Hippie Baby Girl Names With Meanings
There are plenty of options for you to choose from if you'd like to give your little girl a unique and hippy-sounding name. Here's a list of 50 of the best hippie girl names –
1. Arlo
A name that means 'known throughout the land,' Arlo is definitely an option for your little girl who will grow up to capture the world's imagination.
2. Autumn
If you're sticking with the seasonal theme, Autumn is a nice option because it brings memories of nostalgia.
3. Azalea
A beautiful set of flowers with colourful shrubs and more, Azalea is a feminine-sounding name, perfect for your girl. Iggy Azalea and Azalea Banks are two popular artists who use the name.
4. Cloud
Your little girl is like your Cloud, giving you a silver lining amid dark times. Cloud is a hippie name that is inspired by nature and Her gifts.
5. Cypress
Another one for nature lovers, Cypress is a beautiful tree that also acts as a unique name for your little girl that she will love to be referred to as.
6. Dahlia
Beautiful, lovely and bright – qualities that are similar to the Dahlia and your little girl.
7. Daisy
This is the perfect name for your daughter who loves to stay chirpy and happy always. Daisies are beautiful flowers and this is a name that will stick out from the rest.
8. Dawn
Dawn is a name that brings with it a promise of a better tomorrow that's bright and absolutely lovely for you.
9. Dream
Well, she did make your dreams come true, so why don't you just go ahead and call her that!
10. Echo
A name that will remind everyone your little girl won't just fade away into oblivion, Echo is a cool-sounding name for a little girl and will ensure everyone remembers her. It means 'reflecting sound waves back to the listener.'
11. Feather
If your baby is light as a feather and lovely, Feather is the perfect name for her! It's short and sweet and memorable at the same time.
12. Gardenia
The Gardenia is a beautiful shrub with lovely white and yellow flowers. Gardenia is a sweet name that evokes happy feelings at all times.
13. Gracious
Your little girl has to be thankful and gracious in everything she does. That's why what you name her is a reminder.
14. Gratitude
Let her name be the catalyst for you to show how much she means to you.
15. Harmony
This is a name that will hopefully bring you a lot of peace later on in life. Harmony is a lovely name that brings with it a sense of music and well…harmony!
16. Heather
Heather is another great name and it is a lovely purple flower that stands out from the rest.
17. Honest
Couldn't get a name that's more honest, could you? This is a name that will raise eyebrows in pleasant surprise and is definitely a hippie option for your little girl to grow with.
18. Honor
Any baby girl who comes into the family brings with her a badge of honor, so it's time to remind everyone about it.
19. Hope
Your little girl brings with her a ray of hope to lift your spirits and change everything for the better.
20. Juniper
Sweet and delicious, Juniper berries are a popular and memory-evoking snack. Also a great name for your girl.
21. Kai
A lovely name of Hawaiian origins, Kai means 'sea' and is a simple and powerful name for your little one.
22. Leaf
A rudimentary part of nature, bringing with it positivity and clean energy, Leaf is a name that evokes a calm and happy feeling for sure.
23. Love
The purest emotion for the purest little girl in your life. Love is a wonderfully hippy name you could choose.
24. Marley
Marley is a name that evokes happy memories in every musical fan, as it is the moniker of legendary singer, Bob Marley.
25. Meadow
A beautiful name that will remind people of simpler times, relaxing and enjoying by the meadows. This is a special name that always brings a smile on anyone's face.
26. Moon
Why not name your daughter after one of Nature's most beautiful creations – the Moon? It is a truly inspiring entity that stands out from the rest.
27. Moonbeam
The light that lights your days and nights, Moonbeam is a cute hippie name for your girl.
28. Ocean
If your daughter has blue eyes, then Ocean is a great name for her. It evokes calmness and power in equal measure and it's something she'll proudly wear for the rest of her life.
29. Patience
Teach your little girl to remain patient and she'll thank you for the rest of her life.
30. Peace
It's important that your little girl remembers to always stay peaceful no matter where she goes! Peace is an option that she will appreciate for the rest of her life.
31. Petal
She loves you; she loves you not? Of course, she does! Petal is a truly hippy name for your little girl and is definitely a memorable option.
32. Petunia
Lovely flowers that evoke a sense of happiness and serenity, Petunia is definitely a name you could consider.
33. Promise
What better name to give your little one who comes with the promise of being lovely and bringing joy into your lives!
34. Radiance
The light that shines bright in your life, this is a great name for your little one and is definitely hippie in nature.
35. Rain
If your daughter brings with her feelings of happiness and hope, Rain is a great option for you to consider.
36. Rainbow
If she brings in colour to your life, Rainbow is a great option for you to consider.
37. Rebel
A pretty badass and hippie name, Rebel is one name that evokes a sense of pride and respect, no matter where your daughter goes!
38. Robin
Robin is a lovely bird and definitely an option for your little girl, if you want her to grow up into a sweet and caring person.
39. Saffron
Saffron is a beautiful colour and spice, and is definitely a name no one will forget soon. It's a great name for your little one and she'll be able to proudly carry it everywhere.
40. Sage
If your daughter brings with her a sense of calmness and wisdom, Sage is the perfect option to consider.
41. Serenity
If you'd like your baby to be calm and bring peace upon everything she meets, Serenity is definitely a name you should consider.
42. Shine
You'd like your little girl to shine on and show the world what she's made of, don't you? This is another cool option to consider for her.
43. Sierra
A name that evokes long, winding deserts and lands that stretch beyond imagination, Sierra is a superb hippie name option for your daughter. It is one of those girl names that mean free spirit!
44. Skye
This is a great hippie girl name and can be the shortened version of Skylar. It is a popular name that will stick out from the rest when you give it to your little girl.
45. Storm
She's fierce and not someone who backs down, no matter what. Storm is the perfect name for your strong, little girl.
46. Summer
The season of new beginnings and fun in the sun, Summer is a great option! Summer is definitely a hippie name that no one will forget in a hurry.
47. Tulip
Lovely, pink little flowers that will surely bring a smile to someone's face and tulips are definitely an option to stand out from the rest.
48. Venus
A planet that's associated with female energy, Venus is a beautiful option for the girl around whose life yours revolves around.
49. Willow
A beautiful and slender tree, Willow is definitely a hippie name that pays tribute to the nature around you.
50. True
Pure and true are two virtues which will stand out among the others, so you could opt for this as well.
Hippie Boy Names With Meanings
If you're looking for unique hippie baby names, there are options available for the same as well! Choosing hippie names for little boys are always a fun way to pass time and find out the best option for your little one.
1. Alchemy
The name sounds mystical in itself, so using it as a name is even more.
2. Arrow
Arrow is a sharp and stylish name that brings with it a feeling of battle.
3. Atlas
Let the world know your boy's name no matter where he travels. Atlas is definitely something which will grab everyone's attention for being unique.
4. August
If you'd like to name your son after a month, do it after August as it is memorable and popular, all across the world.
5. Basil
If you're a hippie parent who loves herbs, then Basil is the perfect name to choose. It is a sweet name that does evoke a sense of happiness and clarity.
6. Bear
Bear is a cute and cuddly name that a lot of ladies would love to call your little boy. It's a name that is popular and definitely hippie.
7. Benjamin
Not so unique, but definitely a hippie name inspired by Dr. Benjamin Spock.
8. Birch
Birch is a name of a graceful and pretty tree, and is a popular hippie name for your boy.
9. Blue
Blue refers to the color and is a popular hippie name for boys.
10. Bodhi
A Sanskrit word which means 'awakened,' Bodhi is a cool name to suggest as a hippie option for a boy.
11. Buzz
Buzz is a popular and funky name that is sure to get everyone's attention.
12. Cash
A name that means 'hallow' in Hebrew, Cash is also a cool-sounding name that sticks out from the rest.
13. Cedar
An ode to the beautiful tree, Cedar is a great option for a potential baby boy name. Cedar is a great name for anyone who likes nature.
14. Damien
This is a name that means 'to tame' and it is definitely a rare option for your little boy's name.
15. Dharma
Dharma is a translation of the 'right way of doing things' and is a popular hippie boy name.
16. Dusky
A nice name for a beautiful time of the day, Dusky works as a great hippie name.
17. Elm
Sticking with the nature theme, Elm is a leaf that is a great option for a middle name.
18. Ezra
This is a famous Jewish name which means 'help' and it will stand out for sure. Ezra is also the surname of George Ezra, a popular singer.
19. Fallon
This is a name with Irish origins and it means 'leader.' Boys with this name will definitely stand out from the rest.
20. Harper
This name is a popular hippie boys name and means 'the harp player.' Though traditionally a boy's name, it has now become a gender-neutral, unisex name.
21. Hawk
A name of English origin, it means 'bird of prey.' It is a popular hippie name for boys.
22. Huckleberry
This was a 19th-century slang word for 'humble,' so its a great hippie name option.
23. Indigo
A chart-topping name that will give your boy an edge over the others.
24. Indio
This is a desert town in California and is a great name for a boy. Robert Downey, Jr named his son Indio after the town.
25. Jerry
A cool hippie name if you combine it with a cooler middle name or surname.
26. Joaquin
Joaquin is a cool-sounding hippie name for sure. It is of Hebrew origin and means 'lifted by Yahweh.' The Hebrew name of God is Yahweh.
27. Karma
As he sows, so shall he reap. This hippie boy name means fate or destiny.
28. Kobe
A legendary name of a legendary player, Kobe is a great tribute to the basketball icon, and definitely one everyone will remember.
29. Krishna
A super-popular hippie name of Indian origin, Krishna represents love and joy and it translates to black or dark.
30. Lake
Now, that's a name that stands out from the rest. It brings with it an effect of serenity and calmness. It's also unique enough to catch the attention of anyone who says it out loud.
31. Liberty
Liberty is a nice free spirit boy name you can choose for your little one.
32. Luca
Exotic-sounding and definitely something that's hippie.
33. Milo
A unique and Bohemian name, Milo has German origins and is said to translate to 'soldier.'
34. Nirvana
Who wouldn't want their kid to achieve it?
35. North
This is a great name as it serves as an inspiration to move forward.
36. Orion
A name of a powerful hunter in Greek Mythology and the brightest constellation in the sky.
37. Peaceful
One of the names meaning free spirit, Peaceful is definitely an option!
38. Prairie
This is a great option as it evokes memories of a large grassland.
39. Quest
Quest is definitely a high-octane name for boys who want to discover their own path.
40. Quinn
A name that represents intelligence, Quinn is a great option.
41. Reed
This popular hippie boy name means 'red' and was used to name babies with red hair or a ruddy complexion.
42. Rock
The Rock is a macho and stylish name for a child. It is also the name of one of the most popular wrestlers in the world.
43. Rowan
Rowan is a tree connected to Celtic lore with protecting and healing properties.
44. Sparrow
Earlier thought of as a female name, this has now become a unisex name ever since celebrities Nicole Richie and Joel Madden named their son Sparrow.
45. Spock
A hippie name that evokes happy memories for any Star Trek lover.
46. Twig
If you're a hippie, Twig is one name you just have to go with!
47. Wolf
While it sounds inspired by an animal, Wolf is a wildly hippie name to choose.
48. Xerxes
A name that sounds powerful even before they meet the person. It is of Greek origin and means 'ruler of heroes.'
49. Zappa
A cool and unique name, it is taken after the legendary musician, Frank Zappa. It is of Italian origin and means hoe or mattock, both farming instruments.
50. Ziggy
This a funky name that will catch everyone's attention. It is a short version of the German name Sigmund, but has gained popularity as a hippie boy name.
Thus, you can choose from this awesome list of hippie names for your little ones and they will definitely love you for it. Make sure you pair with an even cooler sounding surname or middle name to truly feel the full effects of the name.