Last Updated on
Are you looking for cute names for your little girl or baby boy? Are you tired of traditional names that keep getting repeated time after time? If yes, you should consider choosing a name from the list of Hmong names and meanings. You have so many Hmong names to choose from. And, all these names carry great significance. Here are a few Hmong baby names to help you.
Hmong is a native group in China. Whenever a baby is born in this part of China, a special function is celebrated. During this ceremony, the baby is named and blessed. People from this community strongly believe that a child's name should be meaningful, and it should represent his/her soul.
Hmong Baby Girl Names With Meanings
Let's begin with Beautiful Hmong Girl names. These names might sound simple, but they are meaningful.
Now, don't misunderstand the name "Ab" as an abbreviation. This means "precious or baby".
The name Che translates to "Whisper" in Hmong.
3. Chee
The names "Che" and "Chee" are extremely different. They carry different meanings. The name Chee means shining.
4. Dawb
Do you want a name that means vibrant and bright? If yes, choose Dawb. This will be a great choice for your baby girl.
The actual meaning of this name is "cucumber". However, many people find this name truly attractive for their little princess.
For the rest of the world, the name Eve means life. However, for the people of Hmong, the name Eve translates to "one". Regardless of the meaning, this is everyone's favorite name for their daughters.
7. Hli
With a meaning of "moon", this is a blessed name for any baby girl.
8. Hnub
When everyone's talking about cute names for little girls, why don't you give a rare and an uncommon one? Hnub is a famous, traditional Hmong name. it means a glowing orb in the sky.
9. Houa
With names that mean the sun, you should choose Houa which translates to clouds. This name has been used by the people of Hmong for centuries. If your child has a lengthy surname, this would make a great first name.
10. Huab
Another name that means clouds.
Jong is also an old name in the Hmong community. It translates to shade.
The name Kaj means peaceful or clear.
13. Kawm
The name Kawm means "basket". This is a soft-sounding name that is apt for a pleasant and composed character.
14. Kiab
The name Kiab means cheerful.
15. Lig
If you are ought to name your youngest daughter, pick Lig. It means "youngest daughter".
16. Maiv
Literally, the name Maiv means daughter or girl.
Don't confuse the name "Me" with "me, myself and I". This name means daughter.
18. Mos
The name translates to tender.
19. Nag
If you are looking for a peaceful name that blends with nature, you should pick Nag. This is a renowned surname and a first name in Hmong. It means rain.
20. Ntaub
Ntaub is an uncommon girl's name, which means cloth. Of course, the surname can add glamor to this one!
21. Ntsuab
The name Ntsuab means green.
22. Sua
One of the finest and most irresistible Hmong names would be Sua. It means "to count".
23. Taub
Looking for a name that means pumpkin? Well, this is a wonderful pick. The name doesn't carry any humor in Hmong. It is of great significance.
24. Xov
Xov is a modern name that is also one of the oldest in the Hmong community. It means thread. According to parents, this is a rare name for a baby girl
There are boys called Ying in different parts of the world. But, girls with the name Ying in Hmong mean "Luster of gems".
Hmong Baby Boy Names With Meanings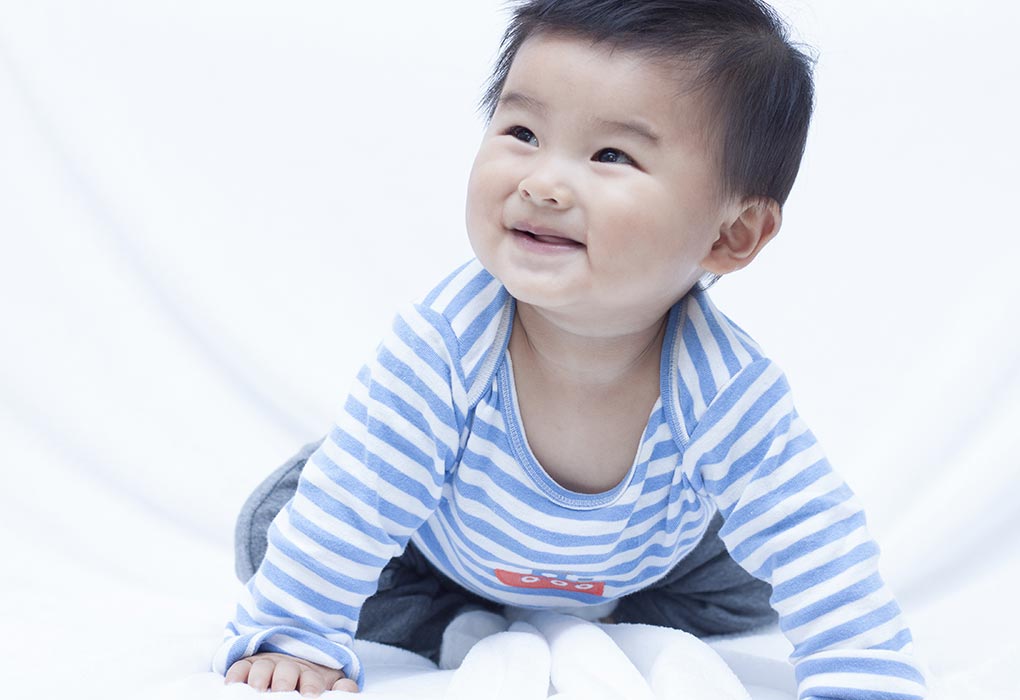 With so many Hmong names and meanings, are you wondering if there are rare and unique picks for you? Well, there are and here is a Hmong boy name list for you.
1. Alang
Alang is a stunning name for a little boy. It means emperor. And, is a perfect choice for your little prince.
The name Cai translates to law. This is a fresher variant of the very famous name "Kai".
3. Chue
The name Chue translates to a bell. Of course, this name can be given to girls as well.
4. Ci
Though this is just two-letter, the name Chi means to shine. And, wouldn't you want your little one to shine through all odds?
5. Foom
Isn't it a blessing to name your little child? Why don't you name him after your emotion? Foom means bless!
6. Fuechy
It wouldn't be an exaggeration if every parent wishes to give their little one all the freedom and power in the world. Fuechy would be a great start. This name translates to control and power.
7. Fwam
In the list of Hmong names and meanings, Fwam plays an integral role. It means respectful or respect.
8. Keej
The beautiful name Keej means capable. And, what a wonderful name it would make for your baby boy?
Many people mistaken the name Kim as an English derived name. Well, the name is from the Hmong community and it means expensive.
10. Koob
This would be the shorter version of Koobmeej. This is a traditional name which means needle.
11. Kub
Do you want to give your baby boy a name that lasted centuries? If yes, choose Kub. The name means "Gold".
12. Lauj
The name Lauj is only two syllables. And, this is a famous name in the Hmong community. The name translates to "Pot".
13. Leej
Do you wish to name your second son? If yes, pick Leej which translates to "Second son". Of course, the name syncs with so many other options like Meej, Neej, and Teej! Each of these names sounds similar, but they carry different meanings.
One of the most adored names from the Hmong community would be Lis. The name means strength and power. A few years ago, the name was extremely famous. However, it is hardly used now!
15. Moos
The name Moos means a clock or watch. It was given to several babies in the Hmong community each year.
16. Nhia
Don't confuse this name as a one for little girls. This is a Hmong name for baby boys. And, it means money or silver.
17. Ntxawg
Most of the time, this name is given to the eldest or the youngest son in the family. It means junior.
18. Phiab
Looking for a creative name from the Hmong community? If yes, you should consider Phiab. The name translates to a pan or platter.
19. Pobtsuas
Undeniably, this is a name that means the most and it translates to cliff rock! It is apt for a sturdy baby boy.
20. Sawm
There is a strong resemblance between Sawm and Sam. The name Sawm means deserving.
21. Suav
You would have come across another name that means "to count". Well, Suav also means "to count". And, it is widely used amongst Hmong people. Maybe, it is mainly due to the meaning!
22. Tooj
This is the name of high standards. And, it translates to "Copper". Parents who value their babies, and who want to bless them with a precious metal would find Tooj interesting.
23. Tub
Now, if you are ready to give your baby boy a name that would be made fun off – pick Tub. In Hmong, this is an authentic name that means male or son.
24. Xob
Ready to give your baby boy a charming name that means thunder or lightning? If yes, choose Xob. Xob has a close resemblance to "Bob".
25. Zoov
Last but certainly not the least, you can name your baby boy Zoov which means "wild or off the jungle". This name is widely used by people who speak in English. Also, it is quite famous in the Hmong community.
Choosing from the list of Hmong names and meanings can be very difficult. This is because the names sound different and carry special meanings. If you are an English speaking parent, you will find the Hmong baby name list very interesting. Nevertheless, thousands of parents around the world choose Hmong names for its significance. Giving your baby girl or baby boy a Hmong name means a lot. It proves the amount of time and effort you have invested in choosing a baby name for your little one.