100 Best Mother and Daughter Date Ideas to Spend Time Together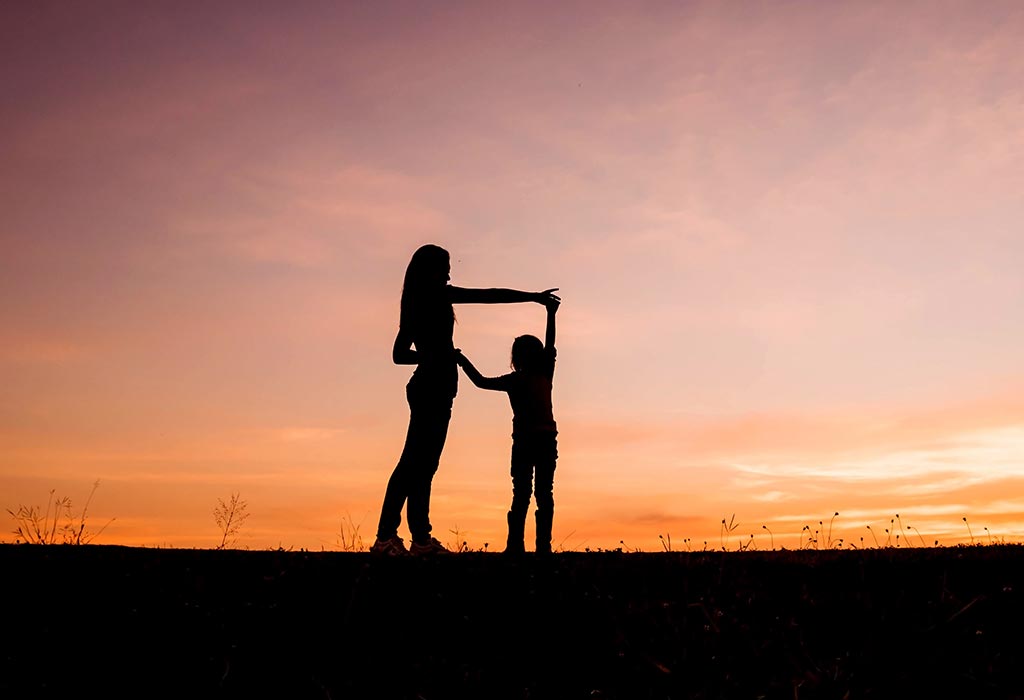 A mother-daughter bond is unlike any other. It has been shown that the mother-daughter bond is the strongest of any parent-child contact that has been examined too far. When these two spend quality time together, their relationship will be even more fabulous! Keep reading to know more about the activities to do on a mother-daughter date.
Why Go on Mother and Daughter Dates?
Mother daughter free date ideas are the perfect way to have some quality time together with your daughter in a pinch.
Organize an impromptu dance-off.
Inquire about the ideas of the other person.
Learn a new language by reading aloud to one another.
Assign each other the job of photographing the other.
Create something collaboratively.
Say jokes alternatively.
Revisit the photos together.
Accessorize one another.
Encourage one another by penning love poems for one another.
Create a story out of it.
100 Memorable Mother and Daughter Date Ideas
Here are the 100 best mother-daughter date ideas ever devised. Learn more about them by reading on.
Mother and Daughter Date Ideas at Home
Here are some mother-daughter date ideas at home:
1. Play a Game of Basketball
Your kid doesn't need you to be the next pro player to play hoops with her. It's a great workout under "things to do with my daughter while at home!"
2. Relax in the Bathtub
One day, every mother and daughter duo deserves to feel royal. Relaxing and refreshing cucumber water and a cucumber face treatment can help you wind down after a long day.
3. Write in a Diary Together
Our feelings may be tough to convey. Keeping a mother-daughter journal to express our expectations and disappointments might be a great approach to deepen our bond (and a wonderful keepsake for the future).
4. Movie Marathons Are a Terrific Option
You can organize a movie marathon by choosing a series of films (Star Wars, Harry Potter, Disney) and providing popcorn for the occasion.
5. Let Your Mind Go Back in Time
Spending time in the automobile with a special someone is a beautiful way to strengthen your relationship. A road trip is one of the most effective ways to get to know one another better.
6. Read Out to Her
Your daughter will benefit from hearing you read a book aloud, no matter what age she is. This can bring the two of you closer.
7. Plan a Scientific Investigation
By the time they are 15, girls tend to lose interest in science, so it is essential to pique their interest early and retain it throughout their academic careers.
8. Schedule a Time to Have a Cup of Tea Together
Every mother and daughter should at the very least have a cup of high tea together every day.
9. Make a Positive Contribution to Society
A wide range of community activities is open to families. Have mom and her daughter work together on a project that they can enjoy and contribute to the community.
10. Book a Professional Photoshoot
We all like taking selfies with our daughters, and most moms have an extensive collection of these photos. Having your life documented by a professional photographer, on the other hand, is a gift that will be passed down to the generations.
11. Allow Each Other to Cry Peacefully for a While
Your daughter has to learn that it's okay to express her feelings. It's also essential to demonstrate to her that you are human and can cry in front of her.
12. Bake a Cake or Prepare a Meal
You probably take your daughter's help from time to time when it comes to chores like baking cookies or peeling vegetables. Begin with making a cake from scratch or a four-course meal.
13. Make Plans to Watch Plays or Musicals
Take her to see a play or musical at one of your area's local theaters. Enjoy dressing up and eating out together.
14. Attend a Virtual Painting Class
Spend some time painting and drawing with your daughter. Depict each of your points of view on the artwork.
15. Pick a Pinterest Project to Work On
It's an excellent opportunity for a mother to spend time with her daughter.
16. Look Through Old Photographs and Scrapbooks for Inspiration
Our memories were saved in albums before Facebook came around. Share old photo albums and scrapbooks with your daughter to reminisce.
17. Play a Board Game
Various games are available for a mother-daughter day. Take the game to a nearby coffee shop or park to make it even more memorable.
18. Exchange Riddles or Jokes
What could be better than having fun, asking riddles, or cracking jokes?
19. Keep a Journal
Take turns writing out your sentiments and dreams for each other. It will make you grin.
20. Beautify Your Space
Spend time together in fun activities like painting your rooms, adding prints to the walls and ceilings, and decorating with fresh linens and antique lamps.
21. Try Out a New Recipe
Stream some culinary programs and attempt a new dish together.
22. Prepare a Supper
Make each other's favorite dishes or try new items. Try your family's secret recipes.
23. Plan a Candle-light Dinner
Enjoy a magnificent supper with perfumed candles, fine dinnerware, and homemade wine.
24. Read Aloud
Together, read fantastic books. Take turns reading to each other or set a timer for a specified amount of pages read.
25. Stargaze
Get your lawn chairs or blankets and enjoy some stargazing. You might sing your favorite tunes or tell tales.
Budget-friendly Mother and Daughter Date Ideas
Check out these cost-effective mother-daughter date ideas:
1. Food Date
An ice cream or a pastry can be good options.
2. Local Activity
Take part in a local activity.
3. Sightseeing
Drive to the nearest beach or nature conservatory and enjoy the scenery while at it.
4. Experiments
Invest in the materials necessary to conduct an exciting scientific experiment with the kids.
5. Museum Tour
If you live near a museum, take advantage of a "local" or "contribution" night.
6. Picnic
You can use local vegetables for a picnic.
7. Salon Session
8. Exercise
Attend a karma class for yoga, pottery, dancing, or other activities.
9. Budget Activities
Look for coupons for a low-cost lunch or activity and bring them with you.
10. Shopping
Spend money carelessly. Allow your youngster to spend their $5 at a dollar shop or supermarket of their choosing.
11. Family-friendly Destinations
Visit a family-friendly destination in your area, such as a children's museum.
12. Lunch/Brunch
Go out to your nearest joint to eat a brunch or lunch together.
13. Movies
Popcorn is a must-have at the movies!
14. Splurging on Favorites
Treat your youngster to something special at their preferred retailer.
15. Spa
A cheap spa night can add to the date.
16. Day Trip
Take a day trip; carry your lunch and snack with you and save money on food.
17. Hot Chocolate and Books
Shop hot chocolate and your favorite childhood book in the bookshop for your youngster.
18. Fashion Outing
Allow your youngster to choose a lovely attire "for no particular reason."
19. Amusement Park
A one-day ticket to a local amusement park can add to the fun.
20. Donate
Donate to a good cause. Consider your alternatives and have a conversation with your kid about them.
21. Local Membership
Become a member of a local attraction by purchasing a membership.
22. Kid-friendly Shows
Tickets for kid-friendly shows are sometimes available at a discount.
23. Sports
A sports event is an excellent opportunity to acquire a memento, stadium food, and tickets.
24. Sleepover
Take advantage of a cheap hotel room and host an extravagant sleepover.
25. Trip Down the Memory Lane
Relive a special moment or date in your life.
Mother and Daughter Craft-making Date Ideas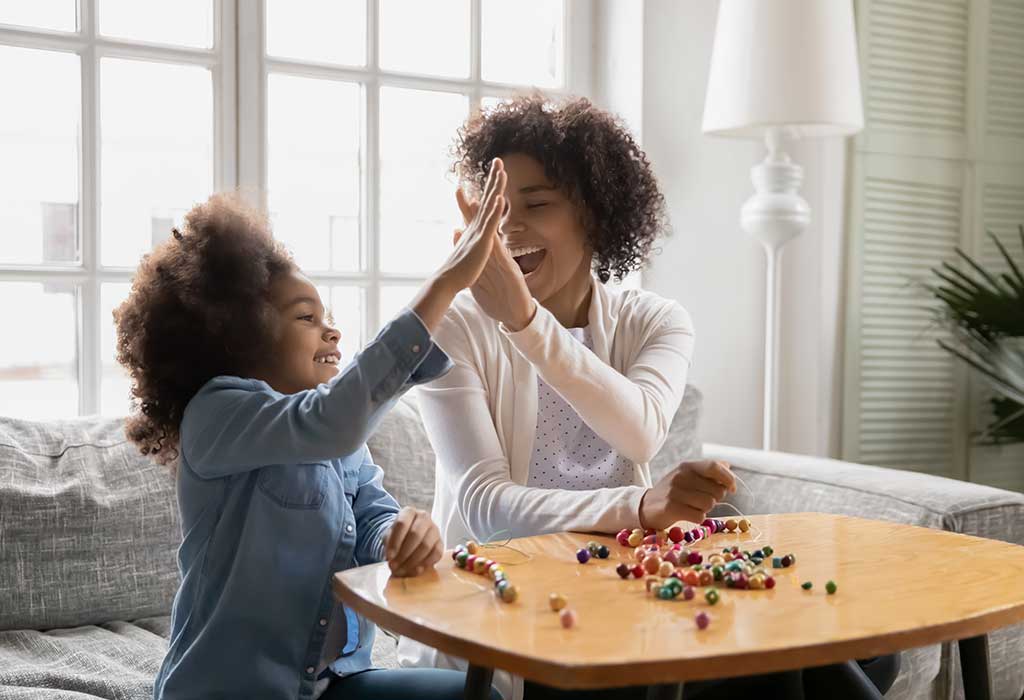 Check out these mom-daughter craft-making ideas:
1. Using Buttons, Create Shapes
Glue old, bright buttons on cardboard for a unique gift. You may use them to write, construct shapes, or make button crafts.
2. Bouquet
Colorful imitation flowers, florist wire, tape, ribbon, and scissors are all you need! A wedding ceremony with a crown on your head!
3. Bracelet-making
Get yourself some gorgeous pony beads, twine, and scissors. Make a beautiful multi-layered bracelet by threading the string through the beads.
4. Enamel Spoons
Get a few kitchen spoons, some old nail enamel colors, paintbrushes, and have fun decorating them!
5. Woolly Heart-Making
Using red yarn, cut a heart-shaped piece of cardboard. Or make it a necklace by adding a chain.
6. Windchime Key
Hang keys on an old twig; paint the twig, strings, and keys.
7. Jute and Jars
Tie jute threads around a couple of wine bottles. Color the strings as you choose.
8. Stunning Pebbles
Bring stones from the river and paint emojis on them. Put them in your flower pots or a tiny garden.
9. Birdhouse
Glue used milk and juice cartons to make a cozy bird nest for your local birds.
10. Tropical Monogram
Construct a charming beach-themed authorization using seashells and sand.
11. Decorate Toilet Papers
Add embellishments like glitter and miniature cut-outs of animals and flowers to your toilet paper rolls.
12. Finger-painting
Create unique artworks using acrylic or non-toxic paints and your hands.
13. Pot Drawing
Design plates, vases, glasses, and pots using bright paint.
14. Fish on a Napkin
Make a lovely fish with multicolored scales using a paper plate, googly eyes, and acrylic paint.
15. Pizza on Paper
Cut a triangle from a brown paper bag. Paint and cut out colorful paper onion and tomato rings, sliced mushrooms, etc., for toppings.
16. Make a Scrapbook
Make a charming scrapbook with your kids with beautiful photos, cuts, stickers, sketches, leaves, etc.
17. Make a Canvas
Paint your heart out on a canvas.
18. Let's Color
Each layout can feature one detailed design for the mom and one simpler design for the daughter to color.
19. Color on the Road
Make a masterpiece or develop a new game using sidewalk chalk.
20. Create Art Pieces
Your options include doodles, thank-you notes, and sophisticated Pinterest ideas.
21. Do a Wood Project
Who says constructing is 'gender-specific?'
22. Try it
Face-paint your partner – bring forth your wildest ideas and paint them.
23. Doodling is Fun
This may be amusing and informative.
24. Make Nail Art
Get nail paint in various colors, glitters, rhinestones, base coats, glue, brushes, etc., and make beautiful nail designs.
25. Make a Collage
Make a collage of all your favorite photographs. The possibilities are endless when it comes to creating collage art.
Mother and Daughter Date Ideas Under $100
1. Go for a Movie
Rent a movie and get the most okay seat. For a day, stock up on popcorn, pretzel hot dogs, and puff pastry cheese straws, and forget about counting calories.
2. Visit the City
Visit as many famous sites as you can in one day. Take public transportation to these destinations. Also, offer money to any street performer you encounter.
3. Go to a Pet Shop
Pets are fun for both of you, so go get one. Count how many times you exclaim "aww" while selecting a pet and returning home.
4. Go to a Botanic Garden
Enjoy the bees, butterflies, flowers, and scenery while strolling. You might also attend events to learn about plants.
5. Watch a Game
A sports event is a great way to meet new people, eat delicious food, take excellent selfies, and support your favorite team. Also, attempt to obtain your favorite players' autographs.
6. Get Out There and Shop
Go shopping for clothing, toys, and cosmetics. Decide on a budget and stick to it.
7. Visit the Zoo
Enjoy a fun-filled day at the zoo with your loved ones. Learn about endangered species and participate in activities.
8. Learn a New Dish
Food is very significant in every culture. Try different foods in a restaurant. It may be Greek, Thai, African, or vegetarian.
9. Attend a Show
Is one of your favorite boy bands or performers performing near you? Attend the show as soon as possible. It will be with you forever.
10. Learn About Your City's Street Food
Ride your bike to discover your city's street food culture. Try whatever you like.
11. Makeovers
A fresh look is only a phone call away. Get a new haircut, lipstick, manicure, and pedicure.
12. Go to a Theme Park
Do something adventurous in an adventure park to test your limits. Help each other while having fun.
13. Explore a Childhood Haunt
It may be one of your previous neighborhoods, schools, or institutions.
14. Camping
Camping is a great way to spend time with family and friends. Pretend to be scouts and have fun.
15. Get Out of Town
Discover great spots in a new city. Take a boat cruise, for example, and find out what your city lacks or is better at.
16. Be Active
Involve yourself in a sport you both like. Make it a weekly or monthly event.
17. Go to a Game Zone
Play as many games as you can in a mall's play area.
18. Go-Karts
Go-kart racing is a fun way to test your adventurous side.
19. Eat Ice Cream
Experiment with two or three ice cream shops. You may also write online reviews.
20. Play Mini-Golf
Try to place the ball between your legs while facing backward for a fun twist. Backyard mini-golf is another option.
21. Take a Strange Spa Treatment
It might be a data moksha, snail facial, dead sea mud treatment, or cryotherapy.
22. Have a Karaoke Party
Sing like no one is watching karaoke. Consider going to karaoke bars.
23. Get Out There and Birdwatch
Go birdwatching with your binoculars and camera! Notate the many bird species you encounter. Your task is to name them in a humorous manner rather than scientifically.
24. Enroll in a Class
There's always a cooking lesson or Zumba or karate class. Make it fun for both of you!
25. Find Bargains at a Secondhand Shop
You may even share haggling tips. What's more? You may bump across the possibility of finding an oddity.
Try one or more of these mother-daughter date ideas for your toddler or teenager to strengthen your relationship. Also, choose a plan that is within your means. Use some of these ideas daily if you prefer, and enjoy yourself every day.
Also Read:
Best Mother-Daughter Songs
Quotes on Mother-Daughter Relationship
Importance of Mother Daughter Relationship