20 Amazing Ways to Decorate Home with Flowers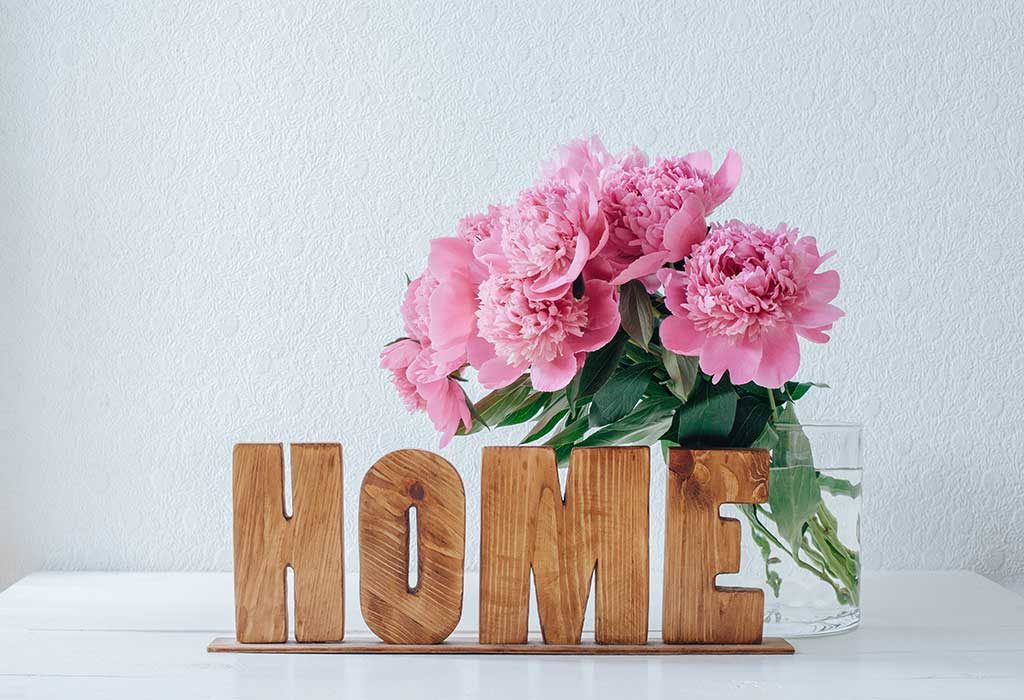 As we progress through life and start setting down roots, a critical goalpost is setting up and establishing 'home'. Home can mean a lot of different things, but the need to establish it as a place we can rest, relax, and rejuvenate in is universal. One of the many ways we claim our stake in our homes to decorate it to reflect our personality and style.
Why Add Flowers in Home Decor?
A great and effective way to add style and elegance to your home is to use flowers in your home decor ideas. Here is why you should seriously consider adding flowers to your home.
1. Adds Color to Your Home
The primary aspect of interior design is adding the right balance of colour. This is where decorating home with flowers can help when you use flowers in the interior decoration on a regular basis, it adds natural colour which is hard to replicate with artificial elements.
2. Helps Remove Odors
Flowers are a great source of fragrances. It is used naturally to help combat bad scents in and around the house. Keeping flowers in the living room or near a washroom can be a natural way to fight bad odours.
3. Helps Improve Oxygen Circulation
Flowers improve oxygen circulation when freshly plucked, having fresh flowers at home isn't just decorative, it can help air quality. This is particularly helpful when living in a city where the pollution levels are extremely high.
4. Helps Battle Monotonous Trends
It is common to get bored of the design of any room, the colours and patterns tend to stagnate on a regular basis, this is why using artificial flowers for home decoration is great, because it can beat the monotonous trends by adding numerous new colours to breathe some life into old house interiors.
5. Helps Improve Your Mood
Colour, in general, is supposed to elevate a person's mood, this is amplified when you start decorating the house with flowers. Apart from visual therapy using colours, flowers also use aromatherapy and improve air quality which all help stabilise your moods.
Flower Decoration Ideas for Home
When looking to decorate your home with flowers, there are many routes you can take depending on your theme and personality. Using flowers to decorate your home can also fit into any budget and space. There are several options for using flowers.
1. DIY Rubber Boots Vase
A great way to pique interest and add personality to any space is to use a DIY vase of things that you can find right in your house. Take an old pair of rubber boots, paint them in a simple pattern using bright oil paints and voila, you have a unique vase that will brighten your home. Use the vase to hold simple flowers to balance the effect.
2. Old Bottles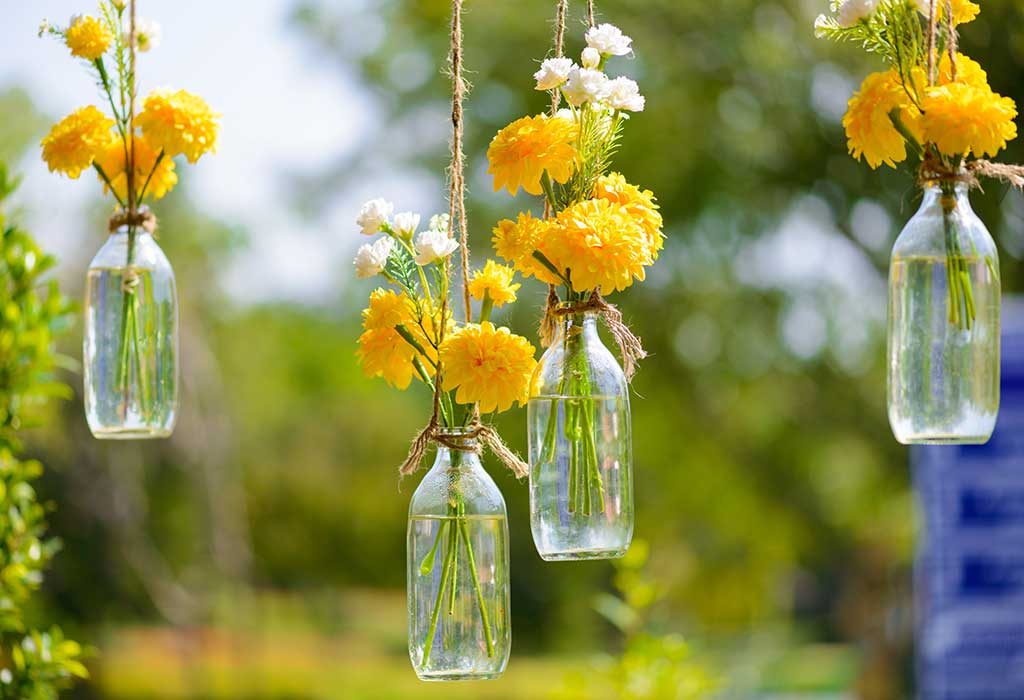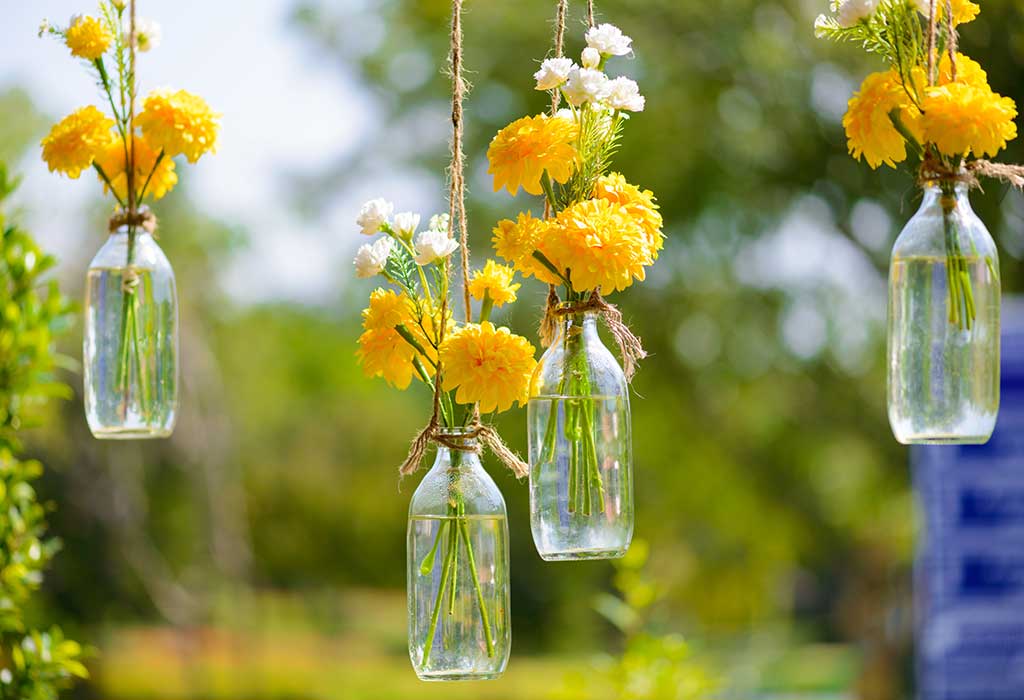 Do not discard any glass bottles that you may have. You will find that some of them make the most interesting vases to hold flowers of every hue and colour. Pick bottles that have an interesting shape and don't be afraid to call dibs on bottles of wine. Soak the bottles in warm, soapy water to help you remove the label easily. Line the bottles along a feature wall and place single stalks of chrysanthemums or roses.
3. Flower Wall
A great idea to create an accent wall is to use flowers. Of course, you will need artificial flowers. Source small artificial flowers from a manufacturer for a good price an remove the stalks if there are any. Pick a wall of your choice and stick the flowers on the wall in a tight pattern using hot glue. If you want to protect your wall, then stick the flowers on a cheap wallpaper. You can remove the wallpaper when you feel like changing up the look of the room.
4. Flower Shelf
This is a great way to showcase any flowering plant that you particularly love. Grab an old wooden crate from the market and nail it to the wall without its lid. The cavity is now an excellent place to house your precious plants. You can also treat the wooden crate with paint and then sand it slightly to give it a rustic effect.
5. Tin Can Pots
Save your tin cans the night time you are cooking beans. This idea will lend itself beautifully to a contemporary house. Remove the label on the can if any and simply re-pot your favourite plants into the cans. You can display the plants as is, or you can spray paint the cans before repotting. You could also screw the can onto a wooden plan which has been lightly sanded to create a texturally interesting wall hanging.
6. Knitted Vase
Another way to elevate a plain and boring vase is to knit a cosy for it. Simply slip the cosy on the vase and watch as your plants brighten up. Choose the yarn according to your colour scheme for the room. If you have plain creamy walls, then choose pastel shades of pink, blue, and yellow as they will still complement the room while also being the perfect foil for colourful flowers.
7. Teapot Flowers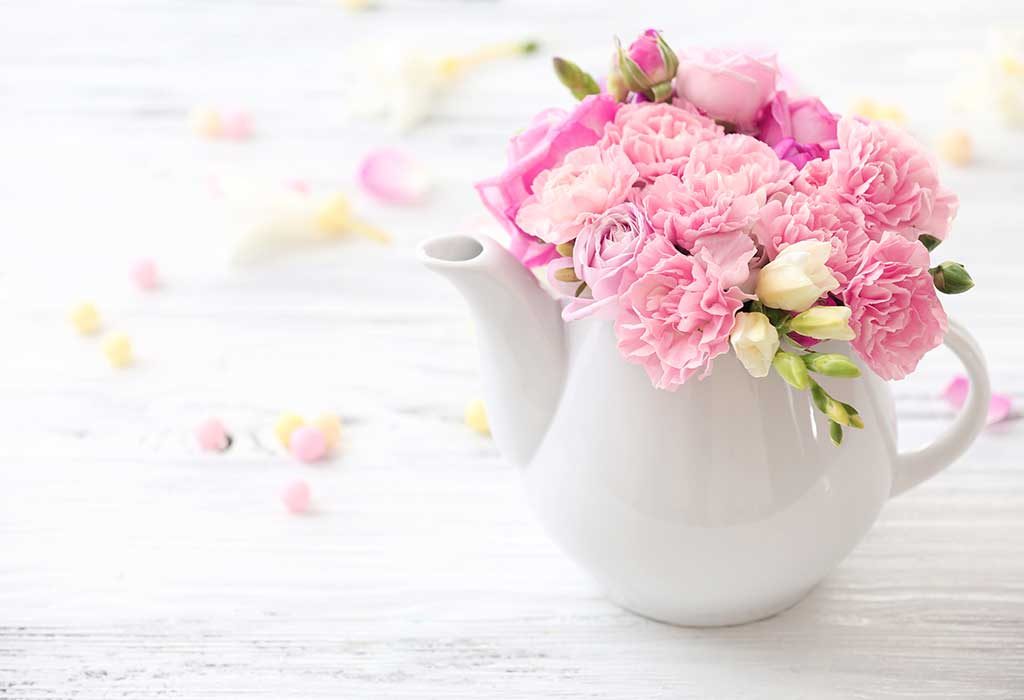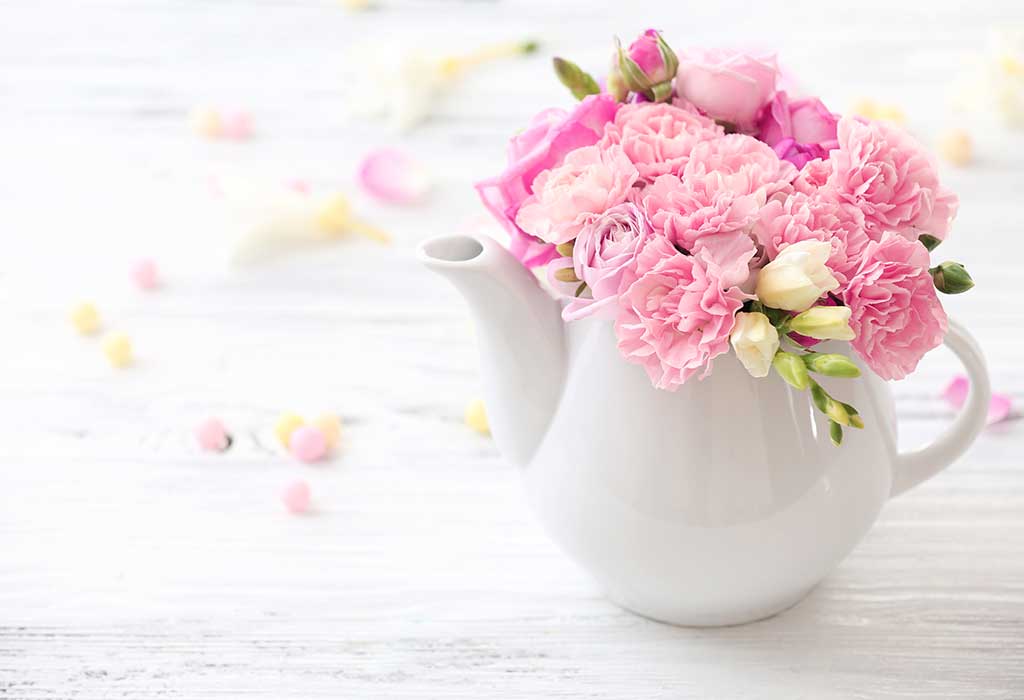 This type of flower arrangement will look great on any dining table. You can either use any old teapot you already own or scrounge around vintage and ceramic shops for the perfect teapot to work as a vase. We would suggest that you do not choose a pot with an intricate design on its surface as it might clash with the flower arrangement.
8. Birdcage Flowerbed
If you love all things Art Decor, then look no further than revamping a birdcage. Get a birdcage from the market. You can then use the birdcage as a flower bed to grow creepers with flowers and direct eh plant to grow along the cage. You could also place a bouquet on top of the cage or place a simple vase with flowers inside the cage.
9. Old Kitchen Utensils
We've all been there- what do we do with kitchen utensils that we no longer can use? A simple and aesthetic repurposing of these utensils is to use them as pots or vases to hold flowers. A simple crockpot can be given a new breath of life by holding intricate flower arrangements. Look around your kitchen, and you will find new and fresh ideas amongst your old pots and pans.

10. Strung up Flowers
Brighten up any wall with this wall decor idea. Find a small branch that is about 5 cm thick and at least 2 feet long. Use a strong rope and tie it to both ends. This will be what you use to hang the arrangement. Use thin ropes to dangle from the branch along its length and weave in flowers into the ends of these ropes. This arrangement can be moved and is flexible based on the space you have.
11. Flowers and Candles
Flowers and candles complement each other and add subtle tranquillity to space. You can achieve this effect by picking vases that match the candle holder either in shape or colour. Pick flowers that have been densely arranged but without any leaves or other frills. The point is to make a minimalist decoration, and the flower arrangement needs to reflect the same.
12. Pebbles and Shells
Another great way to draw attention to your flowers is to use interesting shells and pebbles you might have found on your travels. You could also find these in décor stores in your city. Use colourless vases like a mason jar or a simple, transparent bottle and fill them up with the shells and pebbles about one-third. Fill the rest of the vase with water.
13. Potpourri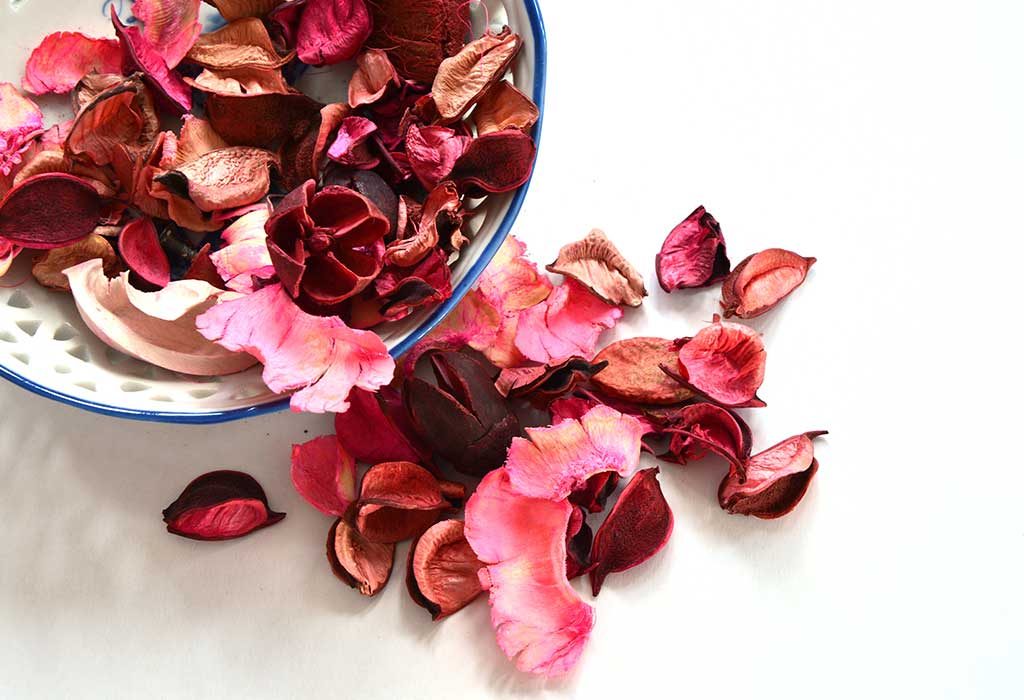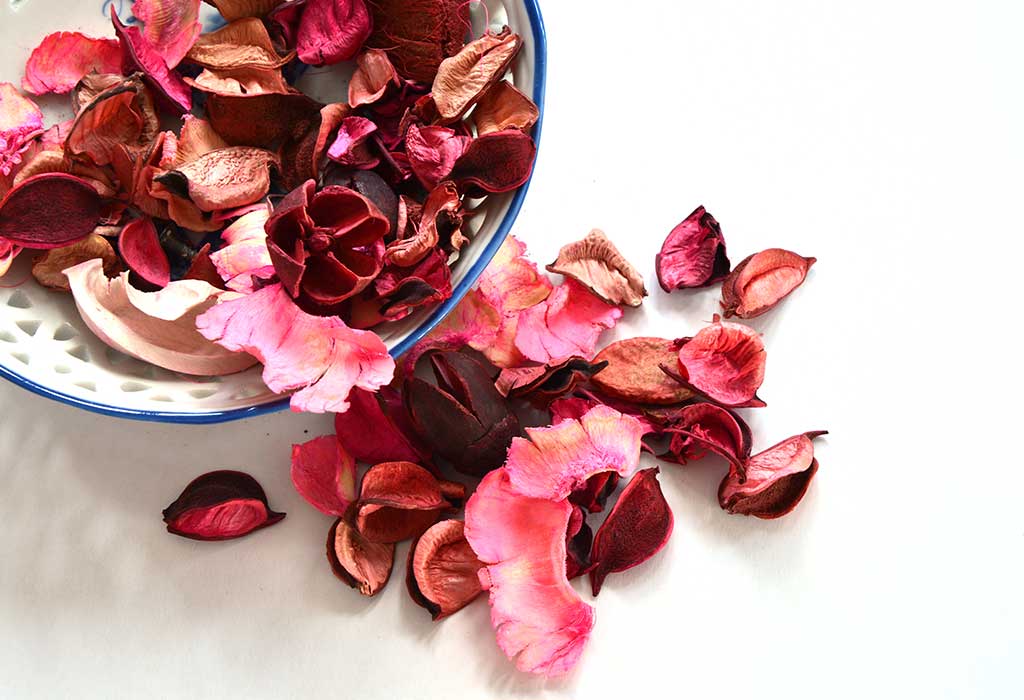 A French marvel, Potpourri is the art of decorating a pot with dried flowers and nuts and using lavender or cider essential oils to bring out a unique and powerful fragrance that is commonly used in aromatherapy.
14. Jute Basket Vase
The classic jute basket once used for kids to carry their lunches to school can be made into a fun and unique vase for floral arrangements, traditional jute vases are usually very earthy in tone and colour. Fill it with some soil, add some flowering plants and hang it virtually at any part of your house for a great combination of medicinal and floral benefits that also look fabulous.
15. Perfume Vase
Done with your bottle of perfume or cologne? You can repurpose the bottle rather than throwing it away to make a fun and very stylish vase. Add a single flower and some water, paint the bottle into different colours and place it in small nooks and crannies of your house to add some flair to otherwise wasted space.
16. Tied Window Grills
Burglar grills on windows and doors can be metallic and very impersonal, you could use jute rope and tie numerous flowers throughout the grill to add some colour to them and make them pop. This is a great way to remove an eyesore that your house may need but doesn't have value aesthetically while also creating a unique accessory to the room to bring it some natural flavour.
17. Floral Cocktail Glasses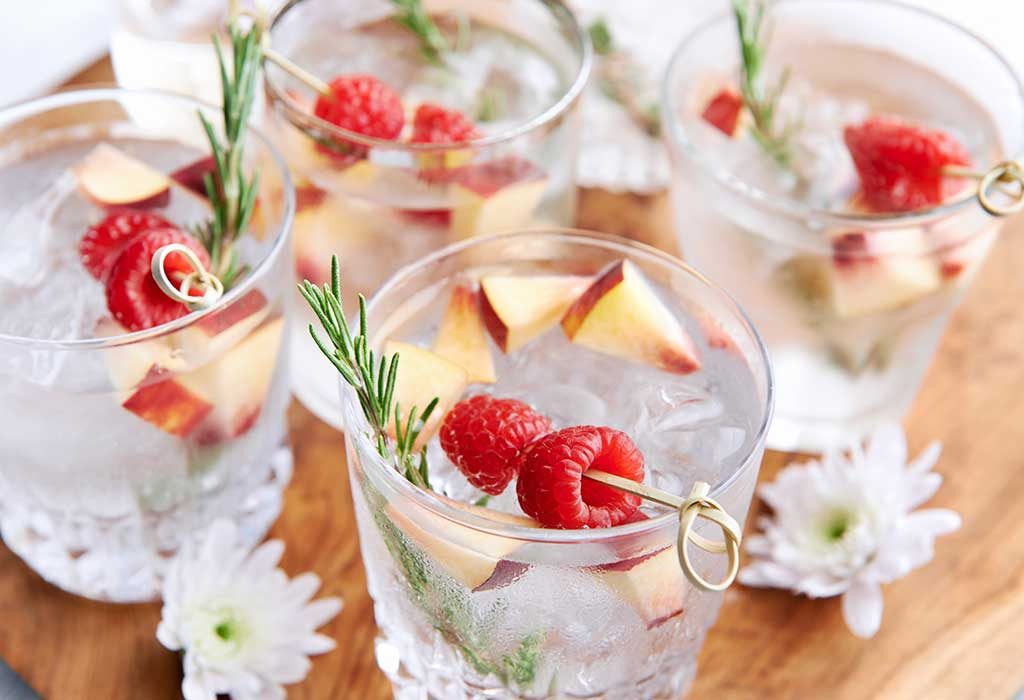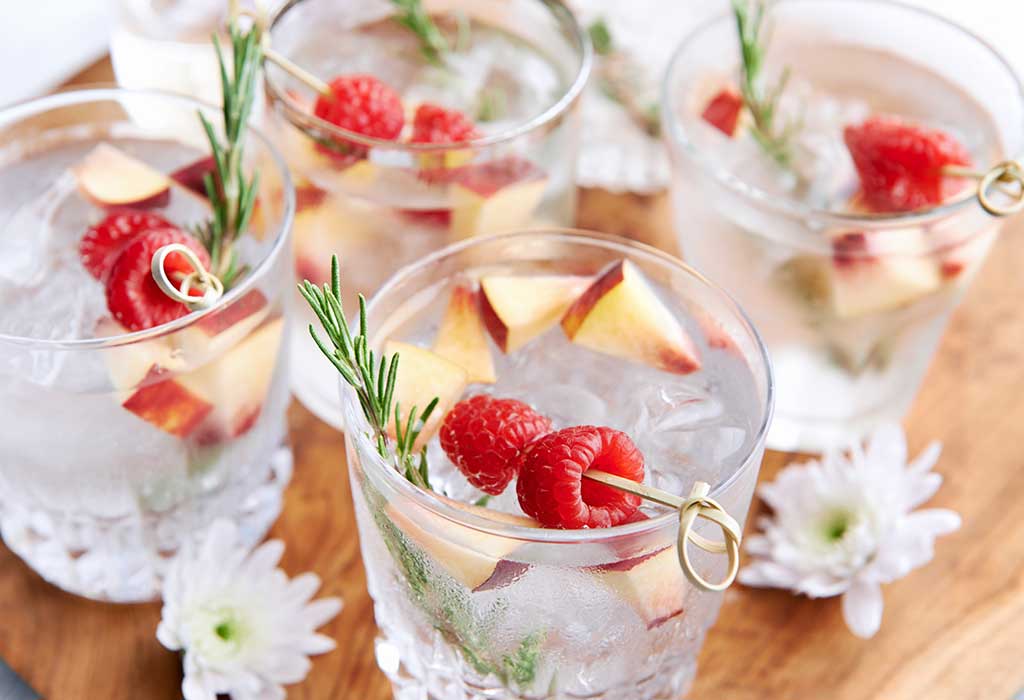 By using old cocktail glasses as your table centrepiece, you can add some natural beauty to an elegant dinner. To do this, simply fill the cocktail glass with water, use a drop or two of essential oils that are pleasant on the nose and then add in a wilted flower on top.
18. Old Shampoo Bottle Vases
A great repurposing tool is your old shampoo bottle, simply drain and wash it, add some water and a couple of real flowers and one artificial one with a neutral tone, some essential oils and then decorate the bottle with jute rope and cardboard to create a unique and fun home décor piece that is easy to make and has a personal touch to it.
19. Clay Lamps
A traditional clay lamp can be a great way to decorate the house with flowers, simply fill the lamp with water instead of a candle and add a single wilted flower in the middle, use many lamps and be creative with how you place them for a fun and unique home decor piece.
20. Suitcase of Life
Tired of that old suitcase lying in the corner and taking up space? This creative solution is perfect for you, line the suitcase with paper, fill it with soil and then plant some fun small flowering plants and place it at the centre of your living room to create a truly unique flowerpot.
Flowers can be hugely beneficial to the household, apart from adding a visually pleasing colour, it can have anti-depressive benefits, pick your mood up and brighten your day. While thinking of unique ways to use flowers as home décor, remember that DIY can be hugely budget saving.
Also Read:
Houseplants Every Home Must Have
Effective Cleaning Hacks Using Daily Household Things
Interesting Nature-Inspired Home Decor Ideas