Fun Things to Do in Scottsdale With Kids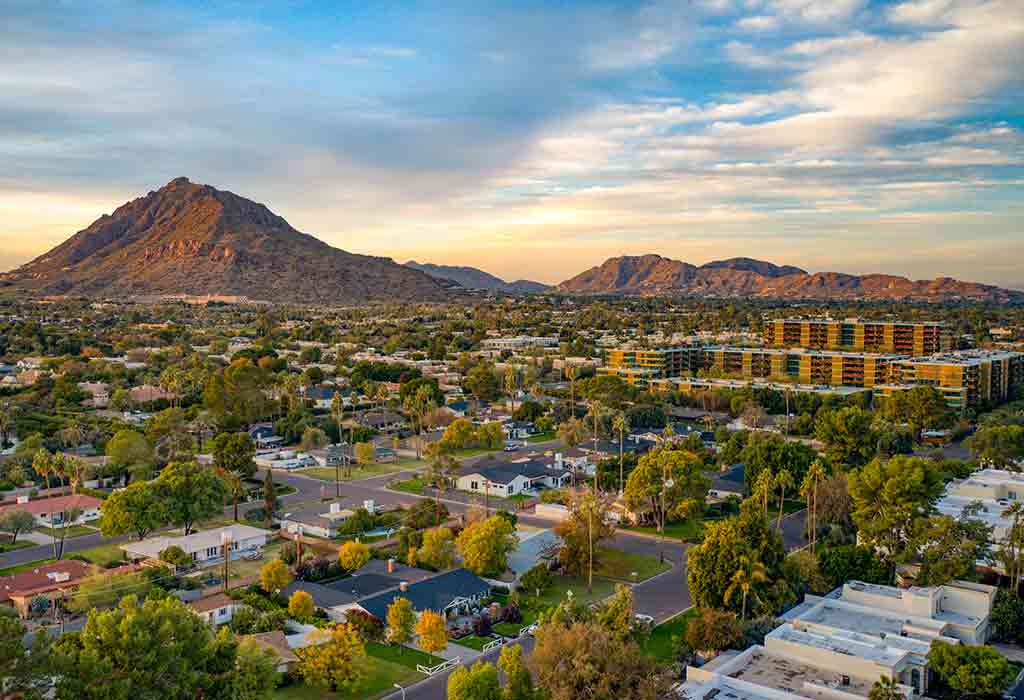 In this Article
Scottsdale revels in the reputation of being a millionaire's holiday destination. It may seem intimidating for people planning a family holiday at Scottsdale, reputed for its swanky resorts and spas, championship golf courses, sprawling shopping malls, and high-end boutiques. However, the Arizonian city has an abundance of kids-family attractions and activities. The city offers plenty of options for the enjoyment of the whole family. Activities ranging from water parks to art galleries, from science museums to horse-drawn trains, engage and interest kids of all ages.
What to Do With Kids in Scottsdale?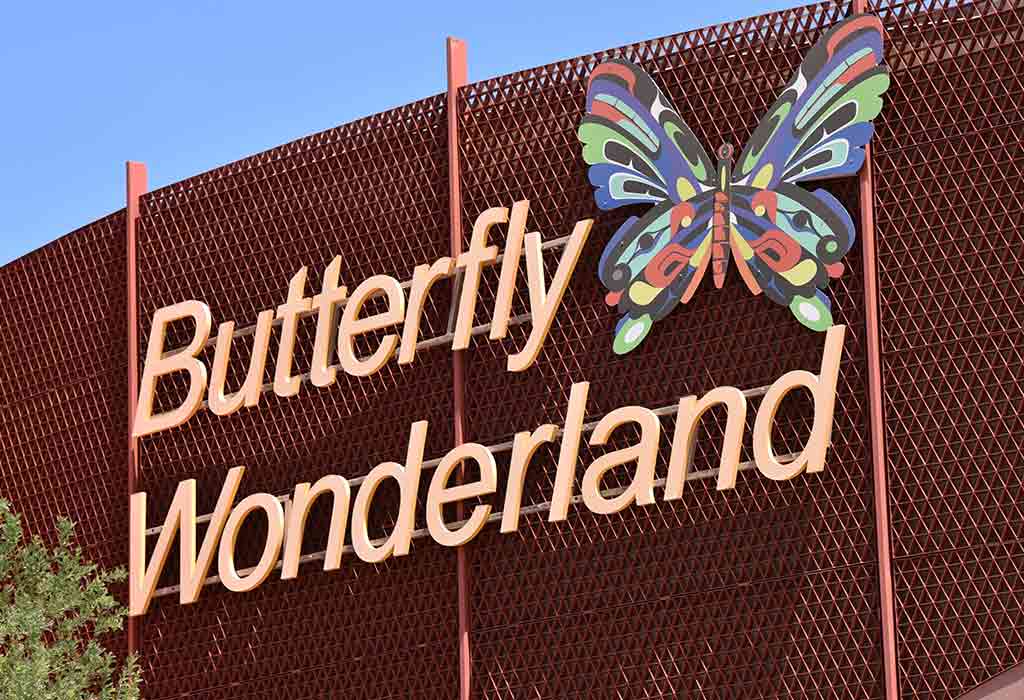 Popular for its championship golf courses, most people judge Scottsdale through its reputation and feel there are no Scottsdale family activities to be enjoyed with kids for a family vacation. However, the city offers unique kid-friendly attractions and activities that defy its reputation. For kids, enjoyment in Scottsdale, Arizona, is plentiful for a great holiday. Here are some of the best attractions and activities for family fun in Scottsdale, Arizona:
1. Old Town
Visit Old Town's art galleries, restaurants, and souvenir shops with your kids for an art-filled enjoyable time. The family can wander around looking at masterpieces of South-western artists and purchasing some souvenirs to take back home. Though, the highlights of Old Town are carriage rides drawn by horses and enjoying a delicious ice cream at the famous Sugar Bowl parlor. The kids can enjoy video games at the attached arcade.
2. Butterfly Wonderland
Butterfly Wonderland has a beautiful display of pretty butterflies that delight visitors. It is America's biggest conservatory of butterflies and has collections of moths, other insects, reptiles, honeybees, amphibians, and tropical fish. Kids especially love the 3-D theatre movie "Flight of Butterflies," about the amazing annual migration of monarch butterflies.
3. Sonoran Desert Adventures
The Sonoran Desert in Scottsdale is a beautiful natural playground perfect to be enjoyed by the whole family. Jeep excursions, guided walks, horseback rides, kayaking expeditions, and river floats are just a few desert activities available. The Bajada Nature Trail at Scottsdale's McDowell Sonoran Preserve's Gateway Trailhead provides an excellent introduction to the Sonoran Desert. Along the walk, interpretive panels teach young explorers about various desert flora and creatures. This path is also suitable for strollers, making it excellent for families with little children.
4. Hiking in Scottsdale
Scottsdale's landscape is perfect for hiking and never fails to amaze all newcomers. You can hike with kids to plenty of trails spread across Scottsdale and its neighboring areas. Remember to take enough drinking water, a brimmed hat, and sunblock, irrespective of the season and the place. Kids will love seeing the wildlife such as javelinas, bobcats, snakes, and birds as their traverse the trails. One of Scottsdale's most famous hiking trails is Camelback Mountain, located in Phoenix. Named after its camel back-like shape, it may not suit families with very young kids. However, McDowell Mountain Preserve is more suitable for kids of any age. It has three trails, maps available, and public restrooms.
5. OdySea Aquarium
The world's largest aquarium takes visitors on a one-of-a-kind journey across the world's rivers and oceans. Thousands of water animals, including sharks, penguins, sea turtles, and unique fish, are displayed. The OdySea Voyager, an interactive experience in the world's first revolving aquarium, features touch pools, SeaTrekTM underwater ocean walking, and the OdySea Voyager, an interactive experience in the world's only revolving aquarium. The kids will have a gala time petting stingrays and other sea creatures. Don't miss going to the washroom to be amazed by the swimming sharks as you look up while washing your hands at the bathroom sink.
6. Visit the Water Parks
With a toasty temperature half of the year, visiting water parks in Scottsdale is a must and one of the prominent kids' entertainment Scottsdale activities. Big Surf, located nearby Tempe, has a Waikiki Wave pool that it boasts is the world's first wave machine. Apart from the wave pool, it has numerous slides of different sizes suitable for all age groups as per their scale levels. There is a splash and slide area called Captain Cook's Landing for little kids. Other water parks in and around Scottsdale are Six Flags Hurricane Harbor, Golfland Sunsplash, and McDowell Mountain Ranch Aquatic Center.
7. McCormick-Stillman Railroad Park
Scottsdale's McCormick-Stillman Railroad Park is a must-see for locomotive enthusiasts. There is a large playground and a smaller Old West-themed play area for children. The Paradise Pacific Railroad, a ride-on train that chugs across the large grassy park, is the centerpiece. With its historic horses and two wheelchair-accessible chariots, the Scottsdale Charros Carousel is also a lot of fun. Model railroad exhibitions and full-scale railway vehicles may also be of interest to your family. Enjoy a picnic with your family, enjoy the choo-choo pass by, or purchase hamburgers, hotdogs, or ice-creams at the Snack stop.
8. Phoenix Zoo
Kids love the Phoenix Zoo as they can feed a giraffe here. Ride a camel and even touch a stingray. Home to more than 3,000 animals spanning almost 400 different species, Phoenix Zoo is the largest non-profit zoo in the country. Enjoy the 25-minute Safari Cruiser tour where the kids can enjoy the narrated excursion as they see the zoo's prominent animals and experiences. Do take the kids to see the Endangered Species Carousel to ride the elephant, lion, sea dragon, or the rhino. Young kids will enjoy petting and playing in the Harmony Farm. Bigger kids will love the Enchanted Forest play area or swimming in the Yakulla Caverns and Leapin' Lagoon splash pads. In the late evening, enjoy the nighttime lights display of the Phoenix Zoo.
9. Hot Air Balloon Ride
Hot air balloons are one of the most popular Scottsdale attractions for families with kids. Floating over the city in a hot air balloon will be an unforgettable experience for the entire family. Scottsdale has more flyable days than anywhere else in the country, with 300 days of sunlight every year. Children aged five and above may fly through the sky on a fantastic voyage across the desert.
10. Desert Botanical Garden
The Desert Botanical Garden is located just across from the Phoenix Zoo. Wander along paved trails surrounded by cactuses, wildflowers, succulents, agave plants, and ocotillo trees to get a taste of desert vegetation. Visitors may learn about the Sonoran Desert's native vegetation and people through exhibits. It is better to make a reservation at Gertrude's, their onsite sit-down restaurant, or stop by the Patio Café for a quick snack. The Electric Desert, a light and sound program, can be enjoyed every night between October and May.
11. Arizona Science Center
For kids, the Arizona Science Center rocks! They can enjoy the hands-on experiment at the science center. The center has interactive displays where the kids can push buttons and crank nobs, learning a lot without realizing it. The on-site, the Dorrance Planetarium, is one of the country's largest and most technologically equipped. Forces of Nature, a five-minute presentation that replicates natural events for anyone daring enough to come onto the "stage," is worth watching. While a (moderate) earthquake, wind storms, thunder, lightning, and other natural disasters may be too frightening for babies and preschoolers, older children enjoy experiencing them.
12. Children's Museum of Phoenix
The Children's Museum of Phoenix is where youngsters from newborn to ten years old can play in various ways. Building Big allows kids to construct forts and towns before navigating through a Noodle Forest. Climbing structures, a miniature grocery shop, a book loft, and other attractions contribute to the museum's appeal. Most tourists spend two to four hours visiting the 14 exhibits within the museum.
13. Arizona Museum of Natural History
Wander around the Lost Dutchman Mine exhibit at the Arizona Museum of Natural History in Mesa and "lock up" your family members in its prison cells. Then visit a Hohokam village, where the kids will enjoy grinding corn with stone tools or fit enormous jigsaw pieces together to make Native American ceramic images. Outside in a courtyard, children enjoy panning for gold. Dinosaur Mountain, a show of life-sized animated dinosaurs on a cliff with thundering "flash floods" that send water cascading down every 23 minutes, is the most striking. You can easily spend a few hours in the museum with your family.
14. MacDonald's Ranch
MacDonald's Ranch is the place to go if you want to have a good time with your kids. The family can enjoy guided trail rides offered by the stable and desert stagecoach trips. For a truly unforgettable experience, combine a desert barbeque with a hayride, stagecoach trip, or horseback excursion for the whole family. Visit the yearly MacDonald's Ranch pumpkin patch in October if you're in Scottsdale. A petting zoo, pony rides, old-fashioned games, and a BBQ food truck are all on the menu. The horse-drawn hayride or the tractor-drawn train excursion to a pumpkin patch will be a hit with the kids.
15. iFLY Indoor Flight Experience
At iFLY in Scottsdale, children as young as three years old and adults of any age may experience what it's like to soar through the air. On its website, iFLY describes how their experience varies from skydiving: "At iFLY, you don't jump or fall; instead, you soar softly on a cushion of controlled air." A Virtual Reality flight may also be added to the experience for anyone aged 6 to 70.
Scottsdale is a beautiful destination for vacation for the whole family. The gorgeous destination is ideal to be explored all year-round though it is especially fabulous during the spring. With ample places and activities for the kids, it is ideal for a family holiday.
Also Read:
Things to Do In New York with Children
Interesting Things Kids Can Do when Bored
Ways to Spend Quality Time with Your Children on Weekends
?>