Aria Name Meaning and Origin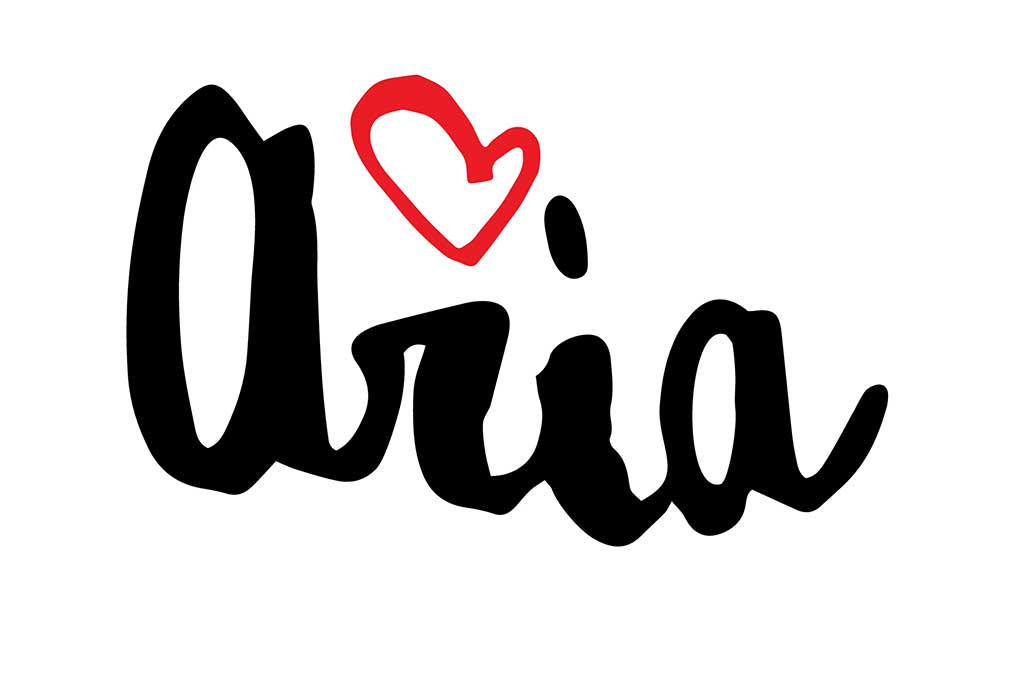 Aria is a trendy and unique name that is gaining popularity now. The name Aria has actually been in use from biblical times as both a female and male name. However, this name recently made a huge comeback in terms of popularity, mainly due to the popular show Game of Thrones. The meaning of the name Aria in Hebrew means "lion of God." However, its Teutonic origins relate the name Aria to a bird.
What Does Aria Mean?
Aria stands for 'air' in Italian, but it also means a melody or a song. The meaning of Aria differs by language. In Persian, it means "noble," while in Albanian, it means "treasure" or "gold." In Hebrew, it means the "lioness." However, it is most often associated with melody, music, and song. An Aria is a sensitive melody sung by a single voice, typically in an opera.
Origin
Aria has origins in Latin, Persian, and Greek. Though all these three languages at times have overlapping elements, the name Aria has its discrete origins in each of these languages. In Greek, Aria is more often used for girls, as it means a lioness. However, the name is meant for boys in Persia. The Persian name is also used in Indian languages like Hindi and Malayalam for girls and boys.
Gender
Female
Pronunciation
Syllables
3 syllables
Length/Letter
4 letters
Name Variations/Spellings
Many cultures have various trends and other spellings for Aria. The name Aria has quite a few variations, including the more common Persian spelling, Arya. Following are Aria name variations:
| | |
| --- | --- |
| Name | Origin |
| Adriana | Latin |
| Adrianna | Latin |
| Amira | Persian |
| Areya | Sanskrit/Iranian |
| Arie | Hebrew |
| Ariah | Italian |
| Ariel | Ancient Israel |
| Ariella | Hebrew |
| Ariya | Arabic |
| Ariyah | Italian |
How Popular Is the Name Aria?
The name Aria first appeared on the popularity charts in 2000 and then made a steady and slow increase in popularity until it climbed to the top 100 most common and popular names in 2012. After that, Aria's popularity took a massive lead, becoming one in the top 50 names a year later and in the top 20 names in 2017. In the year 2020, Aria was ranked #26.
In recent years, the increase in the Aria baby name ranking may have been due to a dauntless and vengeful character named Arya in the popular series "Game of Thrones." Aria is the character names in two well-known series, "My Little Pony" and "Pretty Little Liars." With so much exposure to TV, most of us have also watched the beautiful and quirky Aria Montgomery in Pretty Little Liars. Whatever the reason for the popularity is, the name Aria hits all the right notes with parents.
Interest in Aria – Worldwide
In the past decade, the search trend for the name Aria has recorded a consistent popularity above 50 based on the popularity charts, reaching 100 in January 2012 and July 2015. The popularity index through search was recorded at just 70 in October 2019.
Interest in Aria – US
Concerning the search trend over the last ten years in the US, the peak in terms of popularity of 100 was recorded in January 2014 and June 2015. A popularity scale of 94 was achieved in August 2014, while the lowest popularity ranking of 49 was recorded in March 2019.
Popularity of name Aria
URL: https://www.ssa.gov/cgi-bin/babyname.cgi
Where Is the Name Most Searched?
Search trends of Aria Worldwide
The search trend displays that the name Aria has been searched mostly in Italy in the past decade, followed by Romania, Moldova, Australia, and Ghana.
Search trends of Aria in the US
Las Vegas is the US city where the most searches for the name Aria have been recorded over the past decade. Following this, metro cities in Victoria, Philadelphia, Los Angeles, and San Francisco are the top 5 US cities with the highest search trends for Aria.
Middle Names That Go With Aria
Selecting middle names suitable with Aria is essential to give an overall beauty to your child's name. A few of the double names with Aria that you can select from:
| | |
| --- | --- |
| Blue | Brooke |
| Elizabeth | Dawn |
| Rae | Alexandra |
| Amelia | Blake |
| Blythe | Celeste |
Famous People Named Aria
There are many celebrities with the name Aria, and they have helped to increase the popularity of the name. Some popular personalities with the name Aria are:
| | |
| --- | --- |
| Celebrity Name | Profession/Famous For |
| Aria Aber | American poet and writer born to Afghan refugees |
| Aria Barzan | Iranian prince and military commander who led a last stand of the Persian army |
| Aria Clemente | Filipina singer and actress |
| Aria Curzon | American actress |
| Aria Finger | President of the TMI agency |
| Aria Fischer | American water polo player |
| Arya Nasimi-Shad | Iranian swimmer |
| Aria Pullman | American musician |
| Aria Sa'id | African American transgender advocate |
| Aria Wallace | American actress |
| Aria Wiraraja | Asian warrior in the 13th century |
Similar Names & Last Names
Baby names like Aria can be found to be the first or middle names of many people. The following list gives family names and other names for Aria for you to choose from:
Names That Sound Like Aria
There are several names that rhyme with Aria and can give your baby girl a unique name.
| | |
| --- | --- |
| Abia | Adia |
| Adria | Afia |
| Alia | Amia |
| Ania | Ara |
| Arda | Arna |
Sibling Names Related to Aria
Selecting suitable sibling names that go with Aria is essential so that all your children have similar but unique names. The following list gives ideas for sister names and brother names for Aria:
| | |
| --- | --- |
| Sister Names for Aria | Brother Names for Aria |
| Lucia | Augustus |
| Mina | Anthony |
| Maisie | Asher |
| Isabella | Marco |
| Esme | Jasper |
| Ashley | Corey |
| Lexi | Ashton |
| Aubrey | Jonathan |
| Selena | Ezekiel |
| Minka | Adley |
Nicknames for Aria
A lot of families keep nicknames for their children to address them with love. For the name Aria, there are many nicknames, and the following list can give you a few ideas:
| | |
| --- | --- |
| Ari | A |
| Aro | R |
| Ar | Ia |
| Ri-Ri | Airy |
| Ri | Arie |
The name Aria is a unique choice that has taken the baby name world by storm. Thus, if you decide to name your baby Aria, you know you are on the right track.
Sources/References
Social Security Administration: https://www.ssa.gov/cgi-bin/babyname.cgi
Aria Name Popularity in the United States: https://trends.google.com/trends/explore?date=2011-09-03%202021-09-03&geo=US&q=aria
Aria Name Popularity Across the World: https://trends.google.com/trends/explore?date=2011-09-03%202021-09-03&q=aria
Aria Name Interest in the United States: https://trends.google.com/trends/explore?date=2011-09-03%202021-09-03&geo=US&q=aria
Aria Name Interest Across the World: https://trends.google.com/trends/explore?date=2011-09-03%202021-09-03&q=aria