Amazing Nursery Organization Ideas and Tips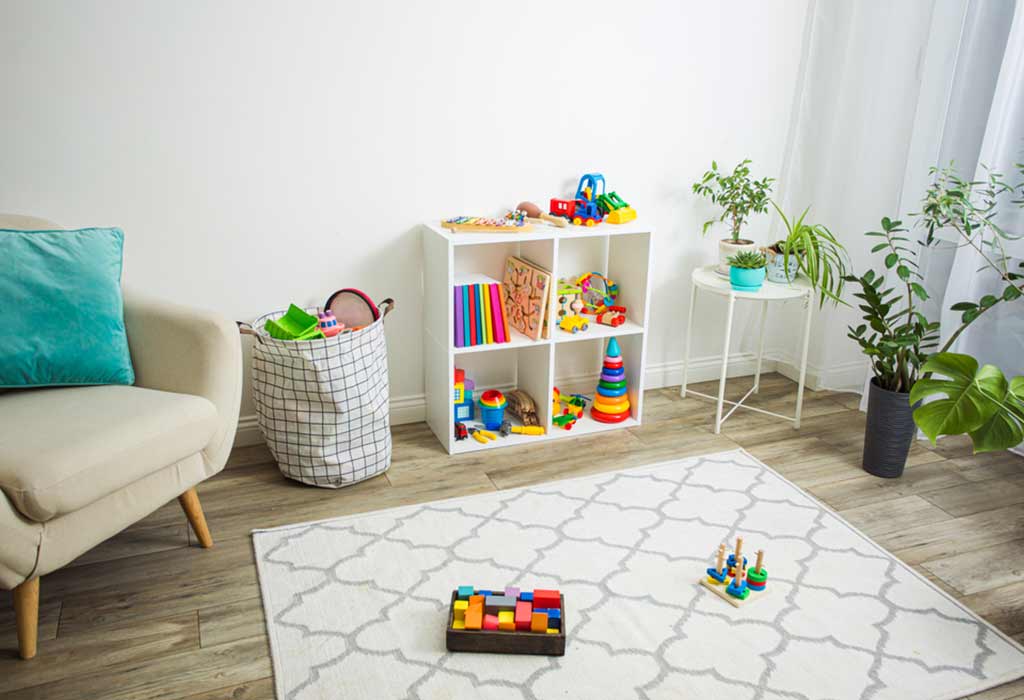 Even the most organized parents and caregivers may get overwhelmed by baby clutter. (It is conceivable that it multiplies rapidly.) And that's completely understandable – you're so busy being the center of your child's world that things are going to get a bit out of hand at times! Whether you're dealing with a poop-losion and looking for diaper wipes in the middle of the night, it's all too easy to become overwhelmed, especially when sleep deprivation is combined with an inability to locate what you're looking for.
Video : 10 Best Tips on How to Organise Your Baby's Nursery
Having said that, although life with a newborn may undoubtedly be chaotic, there are methods to maintain order by looking through newborn closet ideas and nursery dresser organization ideas. Utilize these space-saving techniques such as bookshelf ideas for nurseries to create a more orderly nursery quickly.
Best Ideas for Organizing Nursery Closet
Have you recently had a baby? We don't need to emphasize how crowded and unorganized the nursery becomes with baby things, clothing, and other necessities. What you need to assist you with that new parenting job are these oh-so-clever ideas for small nursery and DIY nursery storage ideas that make the baby room seem more lovely than ever while also keeping everything easily accessible.
1. Organize your diapering materials
Your changing-table routine will be more efficient, which will make life easier for both you and your child. Make the most of your time by having everything you may need on hand. Keep diapers, wipes, and creams in a basket or caddy, along with a cloth diaper or rag in case there are any unexpected accidents to clean up.
2. Makeover the clothes in your child's closet
The temptation to hang onto every bib and little onesie you're given is strong, but you'll likely end up with much more than you need. If your child's wardrobe is bursting at the seams with clothing, put any excess away for your next child or give them to a women's refuge. It's important to remember that you shouldn't require more than a week's supply of anything.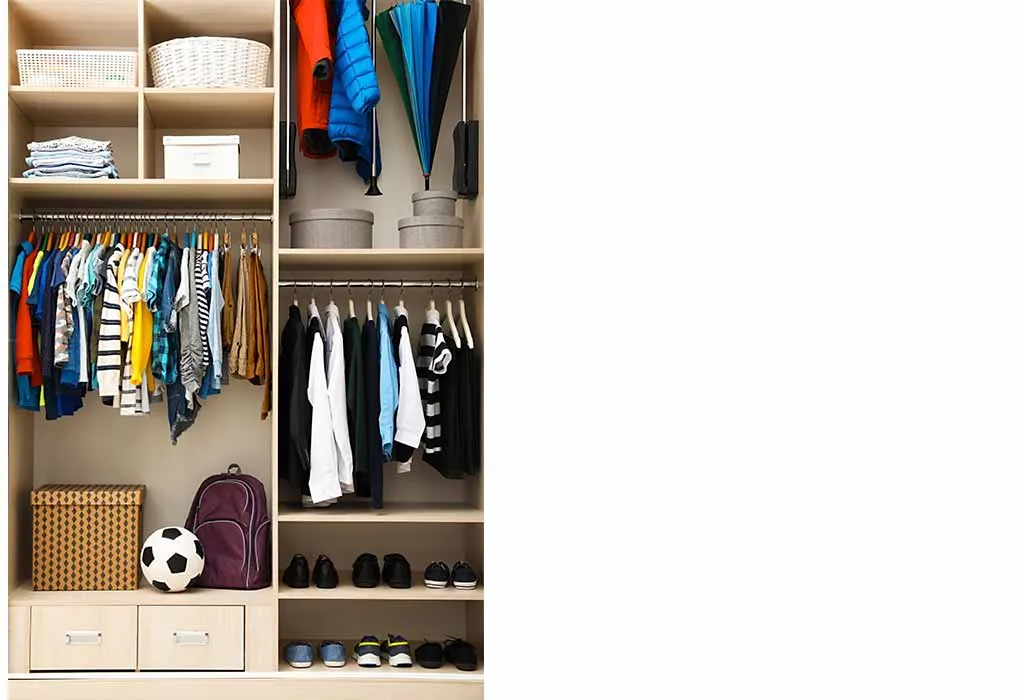 3. Decorate the nursery differently each season
While all of those handmade blankets and framed pictures are definitely worth preserving, you don't have to put them all on display at the same time – after all, who wants to spend all of their free time cleaning and organizing? With this, you can turn the closet into a nursery. Partition your seasonal décor into four piles, then rotate among them as the seasons and holidays change.
4. Look for a crib that has storage space built-in
Even though babies are small, their possessions vary from bite-sized to gigantic — and there is more than enough of them. To save space, look for a crib with additional storage (like one with shelves or drawers) where you can store extra crib sheets or bulk purchases, such as backup diapers.
5. You can adorn open shelves with baskets
Wide shelves are ideal for storing baby toys and books – provided you have the time and energy to arrange everything perfectly. Line shelves with canvas bins and fill them with anything you choose for uncomplicated storage. A bonus is that when children are a little older, it is simple to keep this arrangement tidy.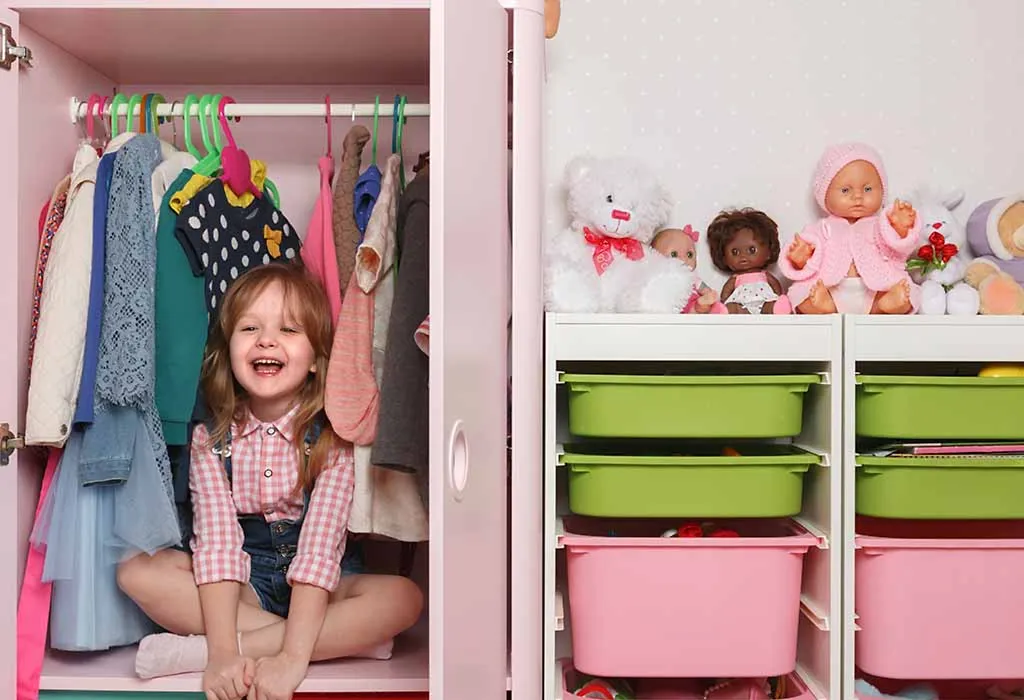 6. Stock and back stock should be kept in different locations
It may seem a brilliant idea to keep your whole supply of a particular item or commodity in one place, but this is a mistake. Few helpful nursery drawer organization ideas include certain goods, particularly disposable items, like diapers and toiletries, that you must have quick access to but do not need to have your whole supply within reach at all times.
7. Build the baby's closet from top to bottom
If the clothing in your newborn's closet used to be for adults, redesign it to accommodate a pint-sized collection. You may increase the amount of room in your closet by installing second clothes rod a few feet below the existing one. Increase the amount of overhead space available by installing additional shelves, which are ideal for storing items you will keep for a long time.
8. Rearrange things according to who has access
If you decorated your baby's nursery when you were pregnant, you've undoubtedly realized that some of your pre-baby choices aren't serving you as well as they might. If this is the case, read on. Perhaps the backup diapers are kept too far away from the changing table, or the sound machine is kept on a low shelf where the baby can now easily reach. If you want to save time in the long term, consider scheduling an afternoon for a fast rearrangement based on what you often use.
9. Make use of the resources you currently have
The most effective organizational tools are often things that you already have. That over-the-door shoe organizer you never use? It's time to throw it out. Instead of socks, loveys, and ribbons, use such organizers to store them. Don't want to spend the money on a glider? The old chair in the basement may be just what you're looking for. Once you start searching for items that can serve two purposes, you'll see that they're all over the place.
10. Maximize the available space
Save space in the baby's room by working smarter, not harder. For instance, can you store your child's dresser inside the closet to provide more floor room for playing and reading? Could you position a floor light behind the glider instead of in the center of the room? Being inventive with the arrangement may make a significant impact.
If you follow these Organization and Relocation principles, you may create the structured nursery of your dreams. Now that all of your baby items are organized, you don't have to hunt for anything or go out of your way to get anything. We hope that this article helps you go through your transition phase.
Also Read:

Baby Nursery Rhymes with Lyrics
Amazing Woodland Themed Nursery Ideas
Gender-Neutral Nursery Ideas for Your Child's Room