Here's Everything You Need to Know About Using Baby Wipes on Your Little One's Skin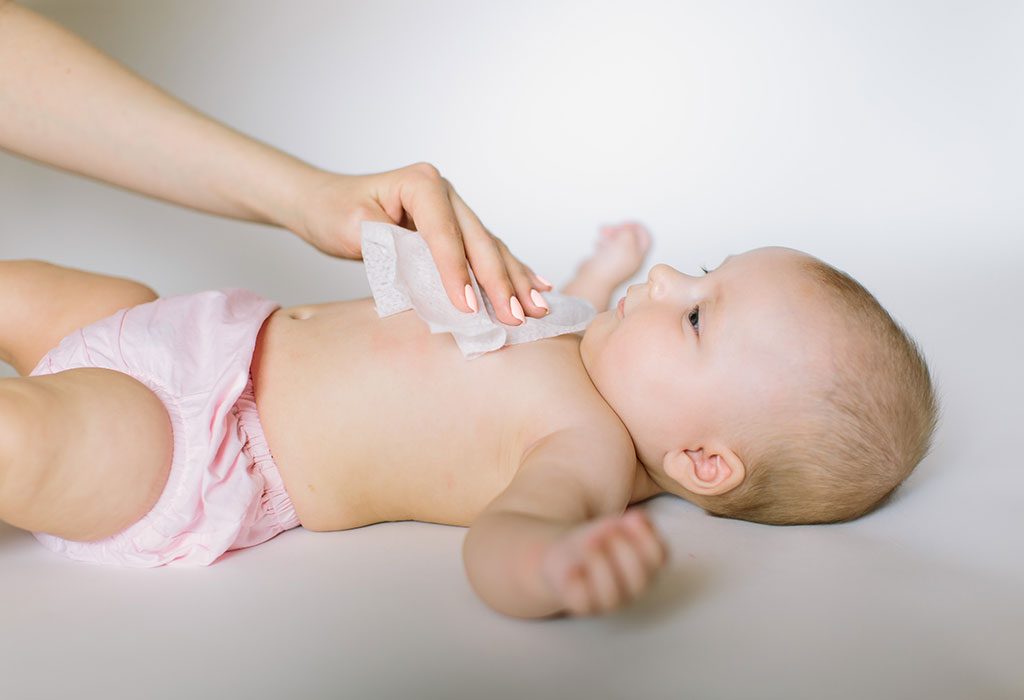 Once you have a baby, wipes become an item you cannot live without! However, baby wipes tend to get missed out on the pre-baby shopping list quite often! It's only after your baby arrives and soils his diaper every few hours, that you realise that you need to have wipes at hand at all times!
One might think that the process of choosing baby wipes and using them is a no-brainer, but we're here to tell you that there are a few things to keep in mind while purchasing wipes for your baby and using them too.
Here, we address some of the common queries parents have about selecting and using baby wipes.
1. What should you look for in baby wipes?
Baby wipes are available in different styles and brands, that it's only normal to get confused. When you go shopping for baby wipes, you'll find various options: scented, unscented, thick, extra-thick, hypoallergenic, and more.
Now, how do you choose? Easy! Keep in mind your baby's delicate skin. If your little one has super-sensitive skin, you'd want to select unscented wipes, as added fragrance can cause irritation to some babies' skin. When buying wipes, you should also look for the ingredients in baby wipes. It's always best to select wipes with fewer ingredients, as wipes with fewer ingredients will be a better choice for a baby's skin.
2. How often should you use baby wipes on your baby?
You can use baby wipes to wipe your baby's diaper area after every diaper change.
But when you know that baby wipes will be a regular feature in your baby's diaper change routine, you should choose something as natural as possible. No one wants to load their baby's skin with chemicals! Babies require at least 8-10 diaper changes daily (yes, that's a lot of diapers), and during each diaper change, you'll use 1-2 wipes, hence remember the keyword: natural.
Now, what could be more natural than cotton and water? Enter WaterWipes! These wipes contain 99.9% water and a drop of fruit extract, grapefruit seed extract to be precise, which acts as an antimicrobial agent. These soft cotton wipes are also suitable for premature babies' and newborns' delicate and sensitive skin, thus making them an excellent option for daily use on your baby's soft skin.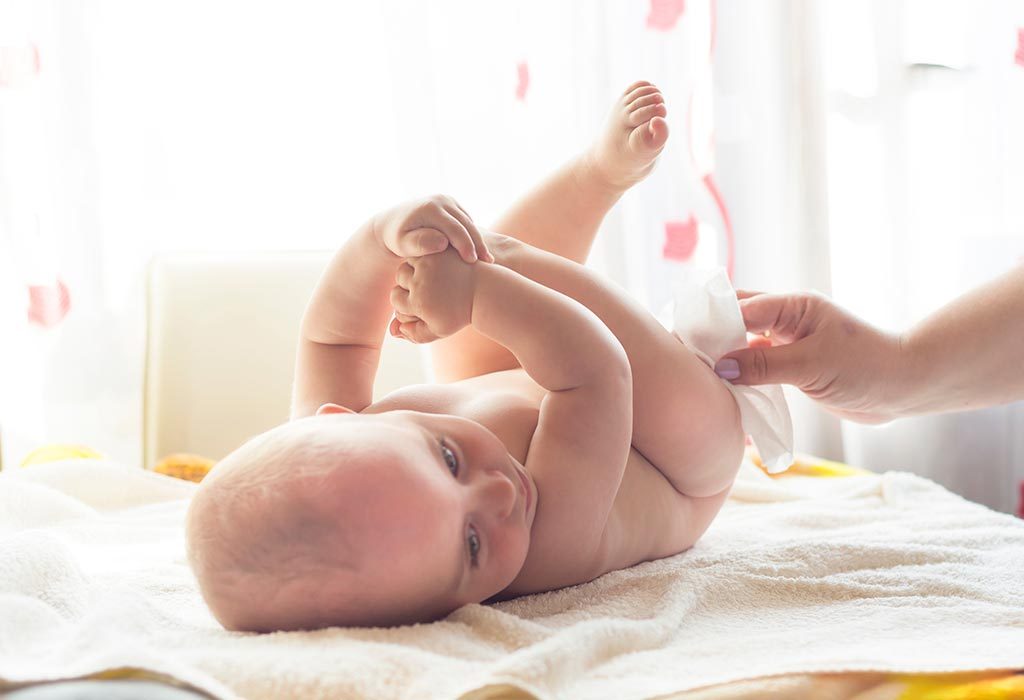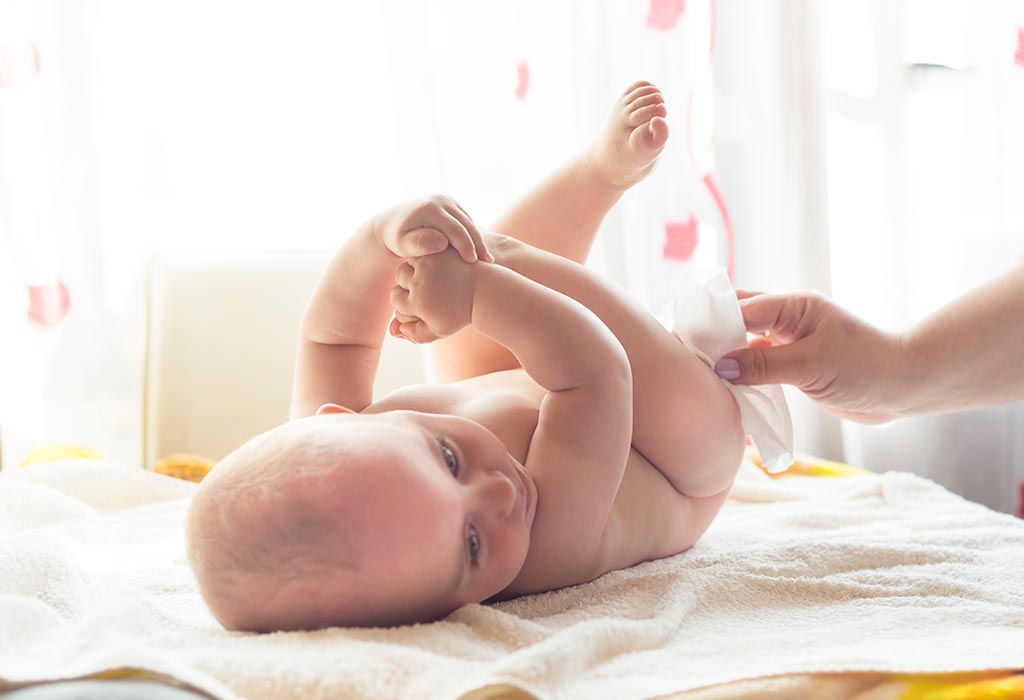 3. What ingredients should be avoided when choosing baby wipes?
You should avoid buying wipes that contain harsh additives and other not-so-ideal ingredients. Avoid using wipes that contain harmful ingredients such as parabens (or any ingredient ending in paraben: ethylparaben, methylparaben, or propylparaben), sodium benzoate, polysorbate 20, sulfates, phthalates, and the likes, as they may trigger an allergic reaction. Ideally, you should consider wipes with the least number of ingredients in them.
4. What ingredients should you look for in baby wipes?
As a parent, your natural instinct is to protect your baby. So whenever choosing any skincare item for your baby, you will want to buy the items made from the safest and most natural ingredients. When selecting baby wipes, think gentle and natural, and you'll find the best one. WaterWipes contain 99.9 % water and a drop of fruit extract. These wipes are ideal for use on a baby's sensitive skin because of their soft cotton material. These fragrance-free wipes do not have harsh ingredients in them and are an excellent option for those early days!
5. Should you use baby wipes on your baby's face?
Yes, you can use baby wipes to wipe your baby's face when he spits up or eats messily, but it's always best to stick to fragrance-free, gentle wipes.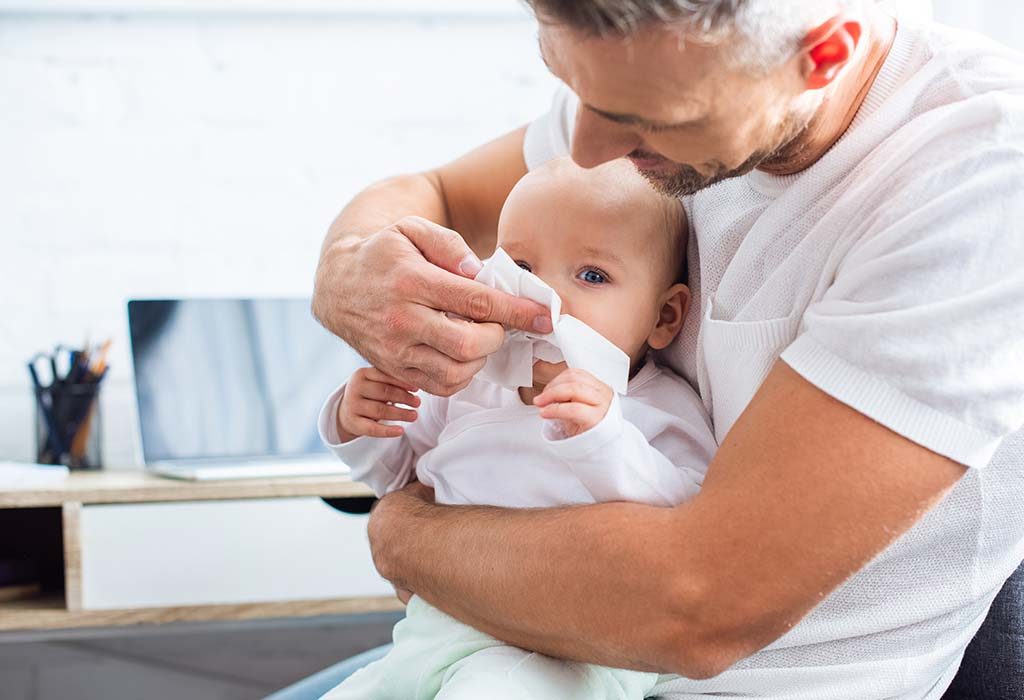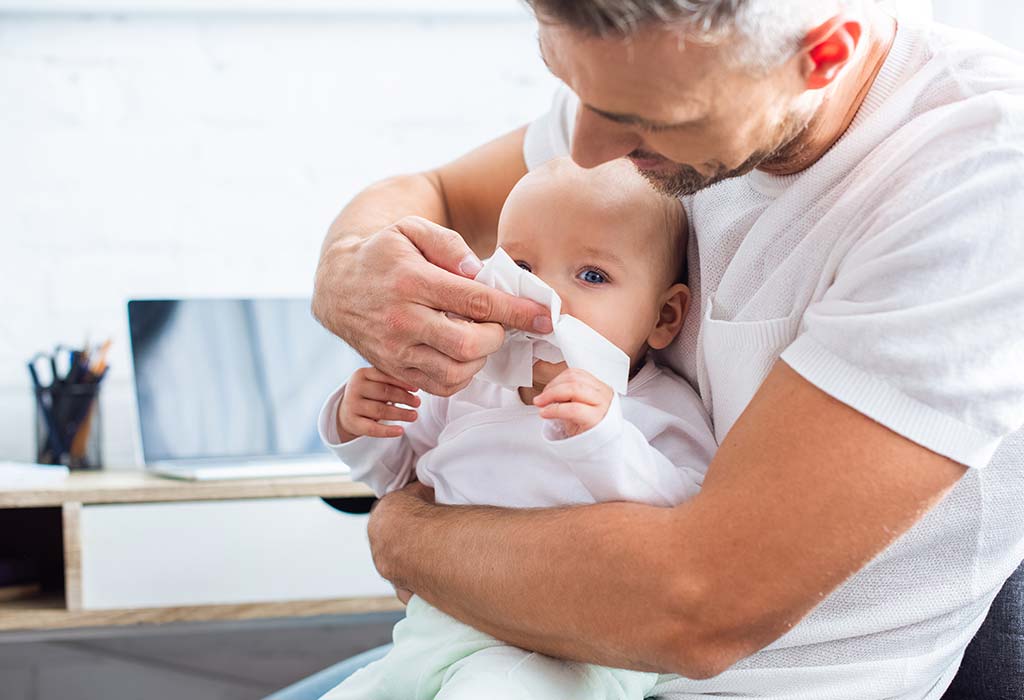 6. Is it okay to use baby wipes on your baby's sensitive skin?
Newborns have sensitive skin, which is why you can't choose just about anything for them: they need gentle skincare products. You can use baby wipes on your little one's sensitive skin, as long as they are unscented and do not contain alcohol and other harmful ingredients.
7. Should you use scented wipes on your baby?
Many popular baby wipes have mild fragrance in them, and while they smell great, it's not best to use them on your newborn or until you are sure that your baby doesn't have a sensitivity to any smell or ingredient.
Unscented wipes are always a safer option. WaterWipes, for instance, don't have any artificial fragrance, which makes them a great option for newborns as well. If there's any chance of irritation, WaterWipes guarantees the safest, cleanest wipe-down.
8. Should you use baby wipes if your baby has a diaper rash?
If your baby suffers from diaper rash issue frequently, you can check with your baby's paediatrician regarding the kind of wipes you should use.
You don't need to stop using baby wipes altogether if your baby has a diaper rash, unless you're using chemical-laden and scented wipes. You can switch to wipes that are as good as they claim to be, and don't aggravate the nasty irritation. Wipes with soothing ingredients or plain water could lower the risk of rash. WaterWipes, claim a minimum risk of diaper rash. They could prove to be a promising option for babies who are prone to diaper rash.
Now, here's the most important question that you might ask if you're a new parent.
9. What is the right way to use baby wipes on your baby?

Your baby's diaper changing routine involves using wipes as well. But if you're not sure how to use them, read this.
For Baby Girls
After removing your baby girl's soiled diaper, gently wipe her clean from front to back with a baby wipe. Never wipe from back to front, as bacteria may enter the urinary tract, cause inflammation, and increase the chances of urinary tract infection. Also, wipe the creases between the thighs and buttocks with a fresh baby wipe.
For Baby Boys
When changing a baby boy's diaper, his penis should be cleaned first. Wiping under the testicles and the creases between the thighs is also necessary to lower the chances of infections. You can wipe his buttocks at last.
Once you're done wiping your baby's diaper area, let it air dry or pat dry with a washcloth. Then apply some diaper ointment before putting on a new diaper.
We hope the above information enables you to select the best suitable wipes for your baby and guides you on how to use them in the right manner to minimise the risk of infections or allergies.
You'll find baby wipes to come to your rescue more often than not. Whether it's spills on-the-go, whether it's feeding messes or just frequent diaper changes, you'll swear by baby wipes, so make an informed decision that's best for your little one!
Also Read: