10 Toys Every Baby Needs to Own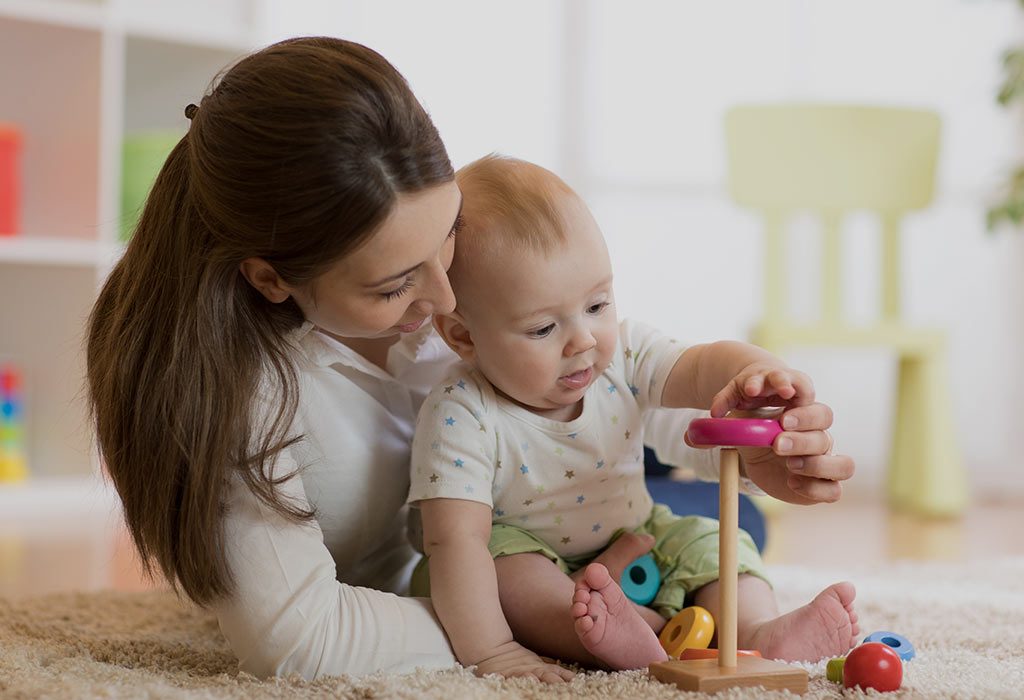 Come baby's naming ceremony, and as you sit going through the gifts and presents everyone got for your little angel, you will see a number of them are toys! Indeed, children and toys go hand in hand – nobody's childhood can ever be complete without having had played with toys! But did you know that there is more to play-time than just playing?
Video : 10 Toys Your Baby Should Have
Benefits of Play-Toys
Here are some of the ways in which play-time actually helps your child become stronger and smarter!
Toys facilitate physical development by promoting simple actions like grasping, pushing, throwing, gripping, etc.
Developmental milestones like pincer grasp, object permanence, etc. are promoted through play-time that involves toys.
Toys improve functioning of three important senses: sight, sound, and touch.
Through playing with toys, children learn how to interact with their surroundings. Their inherent curiosity is further encouraged through toys.
Toys offer a unique chance for parents to bond with their babies by engaging in common activities.
There are more than enough reasons for you to supplement your baby's play-time with toys. So why wait? Let's look at which toys your baby needs.
10 Toys Your Baby Must Have!
Play-time is no child's play, and it is time you got serious about it! So, here is a list of 10 toys your baby needs for guided and speedy growth and development.
1. Musical Toys
Musical toys are a great way to enhance your baby's hearing. Most musical toys have buttons that you need to push in order for the toy to 'sing'. Some toys have buttons that just make singular sounds – these can be fun for older babies, as they push button after button and make their own melody!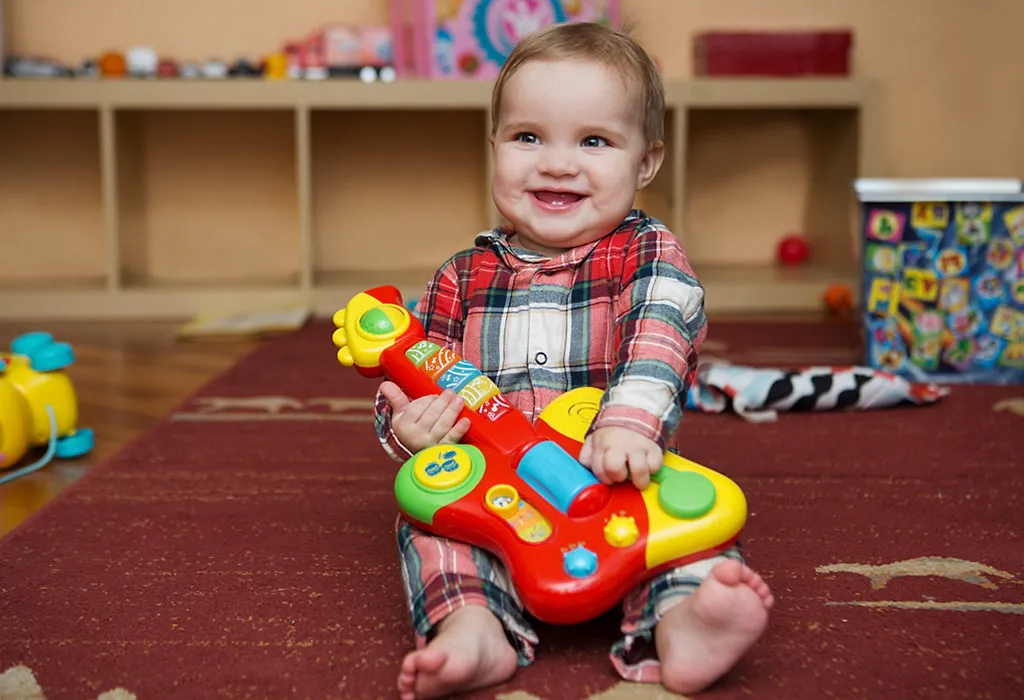 2. Play Gyms & Mats
Even babies as young as only a couple of months old still need exercise! Agreed, you are going to have to 'give' your baby exercise, till he gains enough control over his limbs and body, but a baby gym is a fun way to start doing just that… while making it interesting for your baby.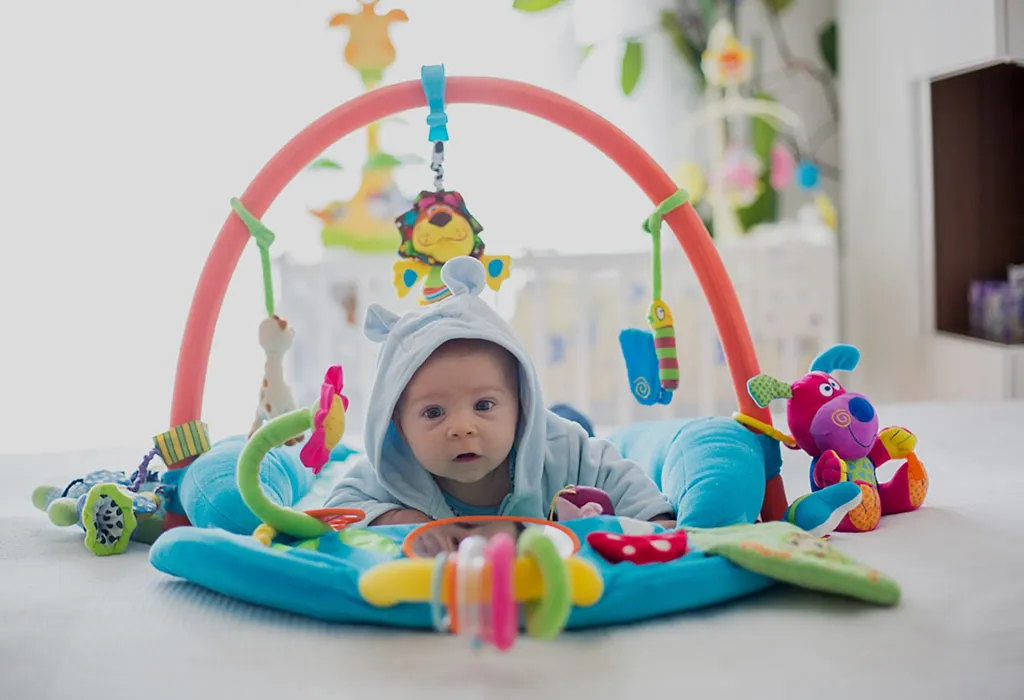 3. Baby Rattles
Picture a baby in your mind, and we bet you'll see one that's either putting his fists in his mouth, or holding a rattle in his hand, waving it happily! Rattles are versatile in the things they can help you achieve: hand-eye coordination, muscle strengthening, and of course the sound and colours boost hearing and vision respectively.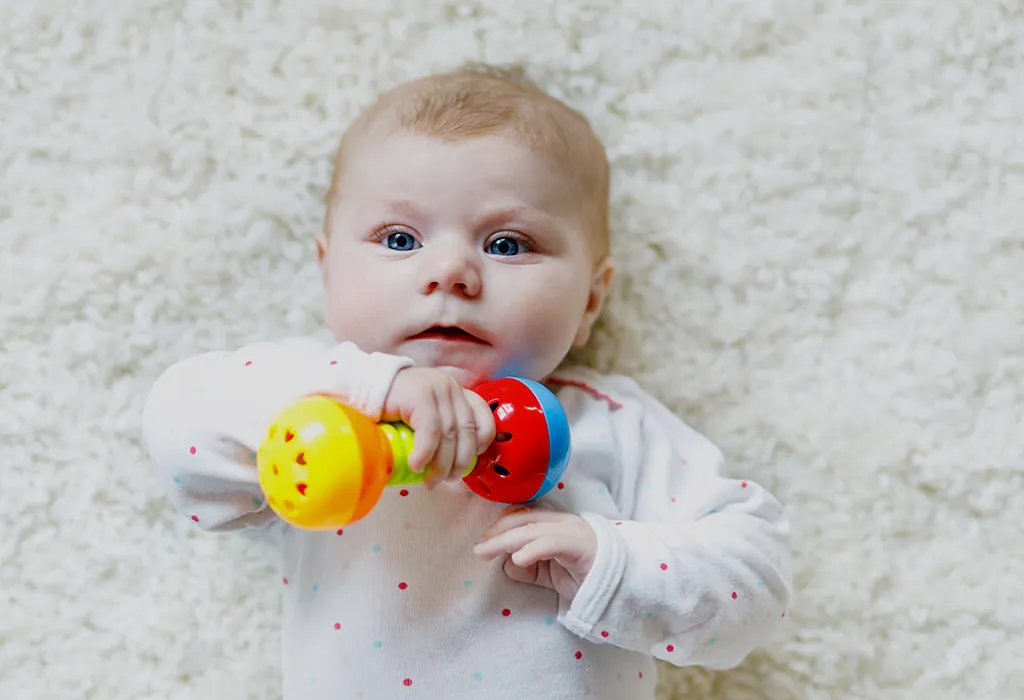 4. Push & Pull Toys
These are one of the best kinds of toys to help your baby learn about action and consequence: you pull, and the toy comes closer; you push, and it goes away! Push and pull toys can also serve to motivate older babies to crawl.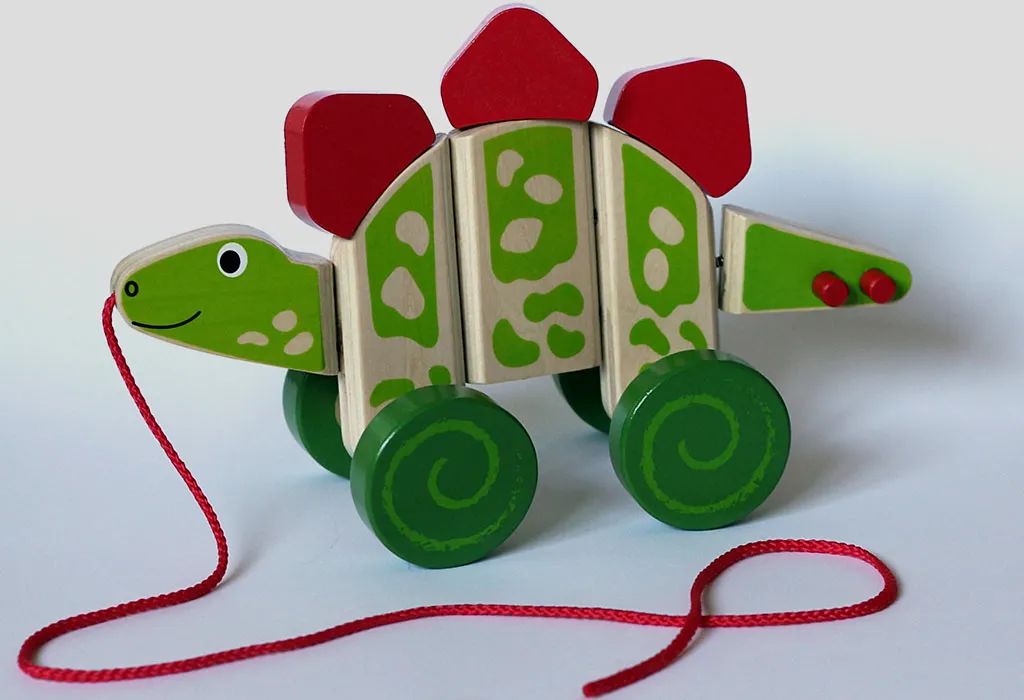 5. Blocks & Stacking Toys
There is a lot going on when a baby tries to stack his blocks or rings together – he is recognising shape, size, and colour; he is using his hands and eyes in a coordinated fashion; he is exercising his hands and practising gripping. Blocks and stacking toys are very versatile and can teach your baby a lot of things!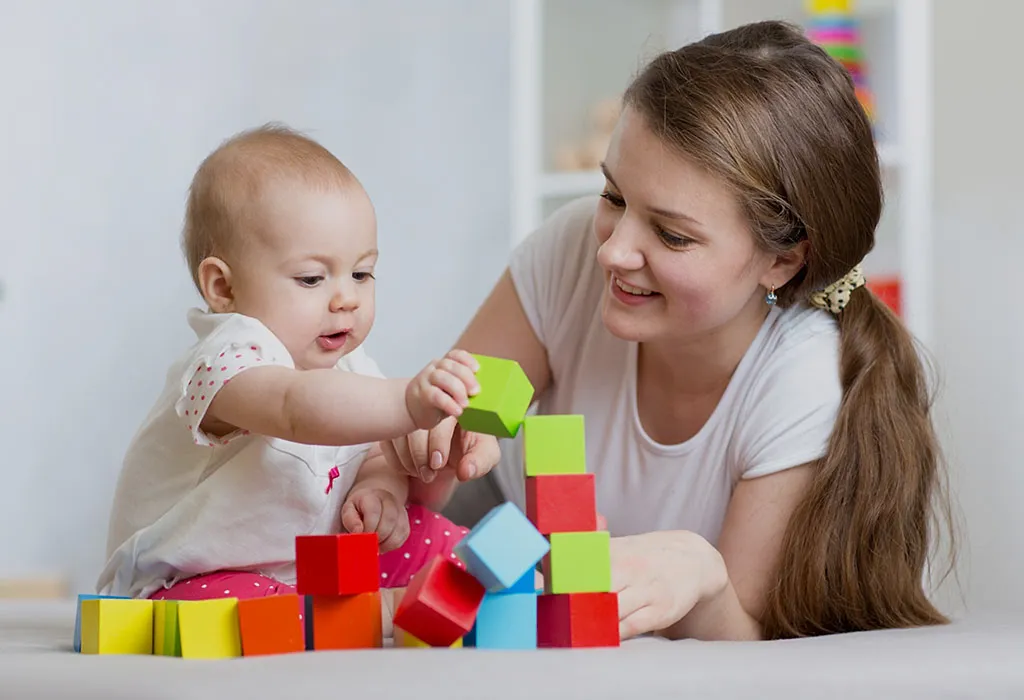 6. Learning & Educational Toys
Educational and learning toys for babies boost their cognition by making learning visually pleasing. They usually come with instructions and are intended in helping your baby gain certain skills. For example, alphabet blocks or fridge magnets can teach your little one the letters of the alphabet, sorting toys can teach him about shapes, etc.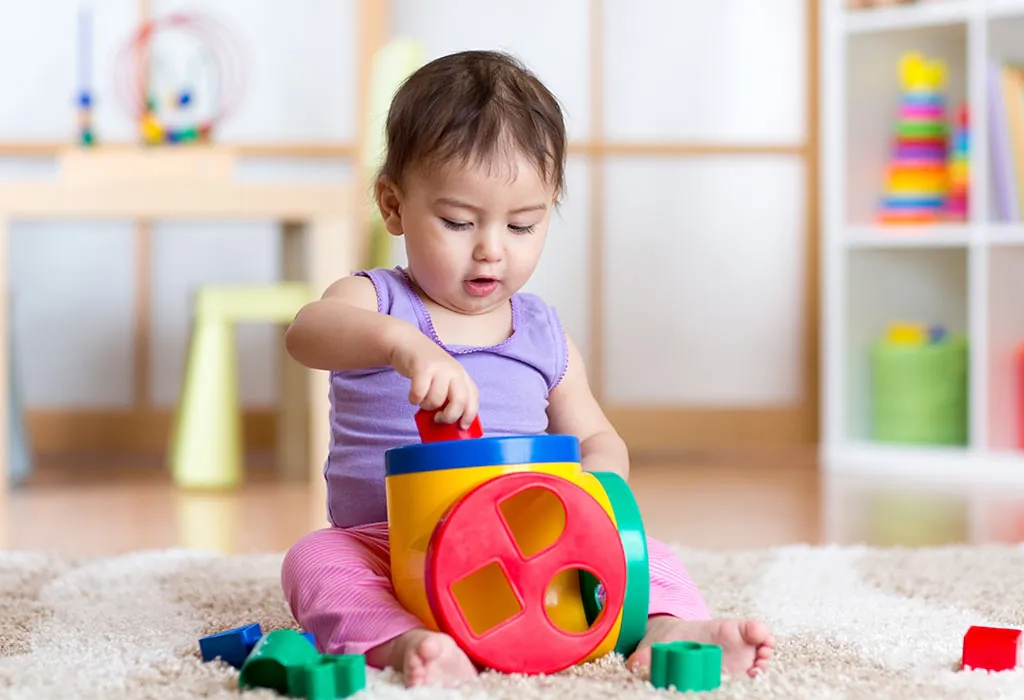 7. Bath Toys
Bath toys are more about having plain old-school fun! They make bath-times more fun, especially for babies who are not very fond of bath-time. And let's admit it – don't you want to click at least one picture of your baby with a rubber duckie in his baby bath-tub?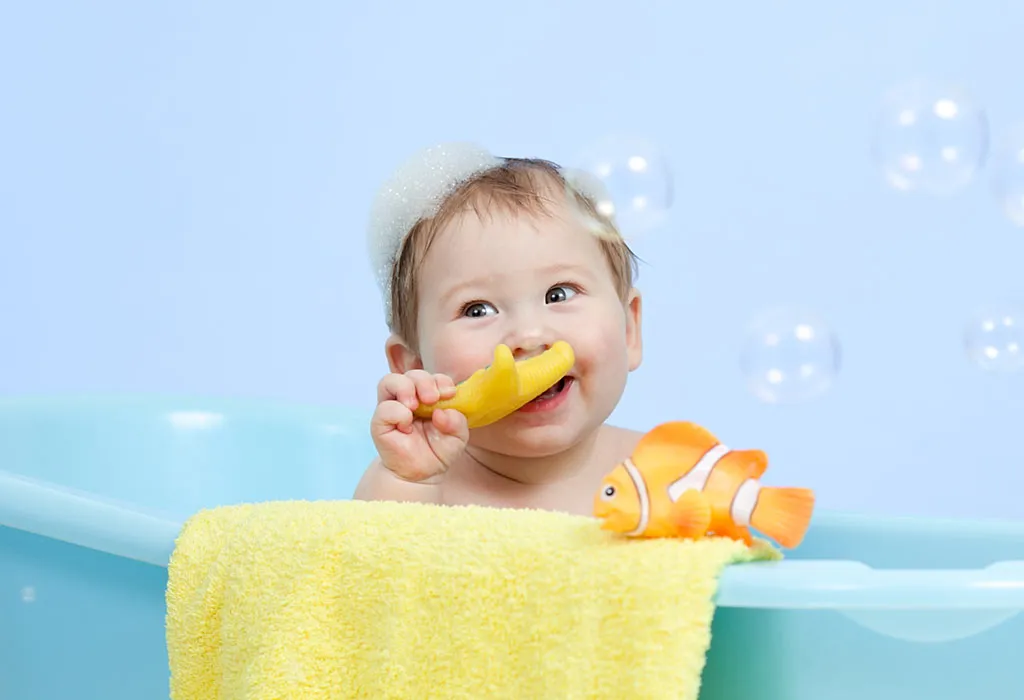 8. Stuffed Animals & Teddy Bears
Not only are teddy-bears and stuffed animals important, but it might also be a good idea to buy a few softballs and blocks too. While most babies love teddy bears, a few might be afraid of them! However, it is important to give your baby stuffed toys of some kind, in order to promote better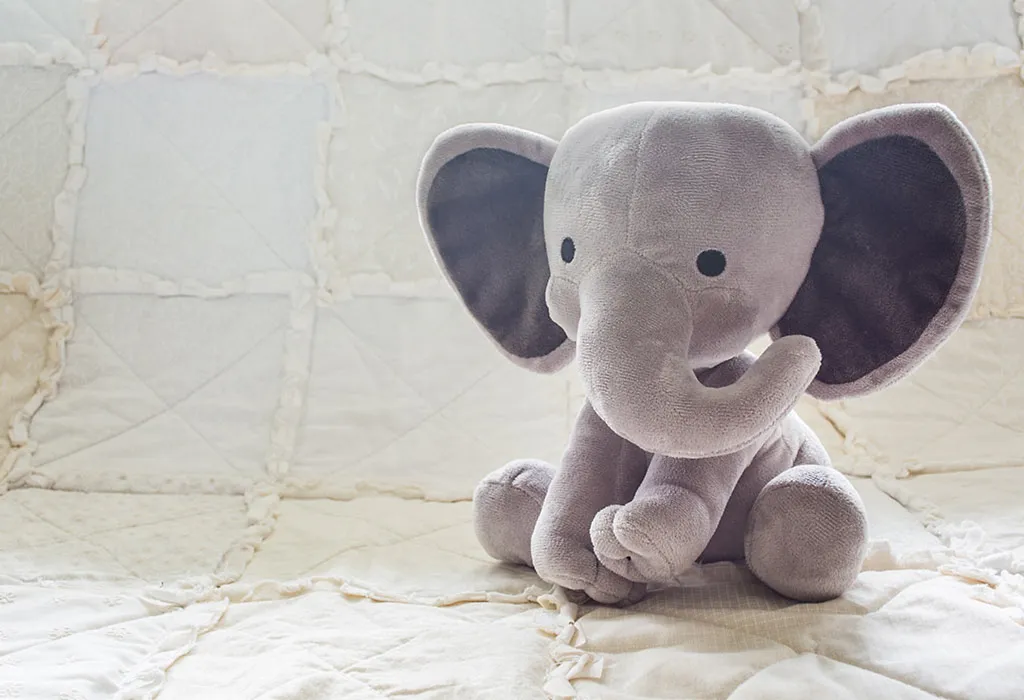 9. Mobile Toys
Worry not, we are not talking about a play cellphone! We mean the hanging toys that you can put above your baby's cradle or baby-cot. Mobile toys help develop vision, by compelling your child to focus on the moving toys and try to hold his gaze steady. They can even help you put your baby to sleep.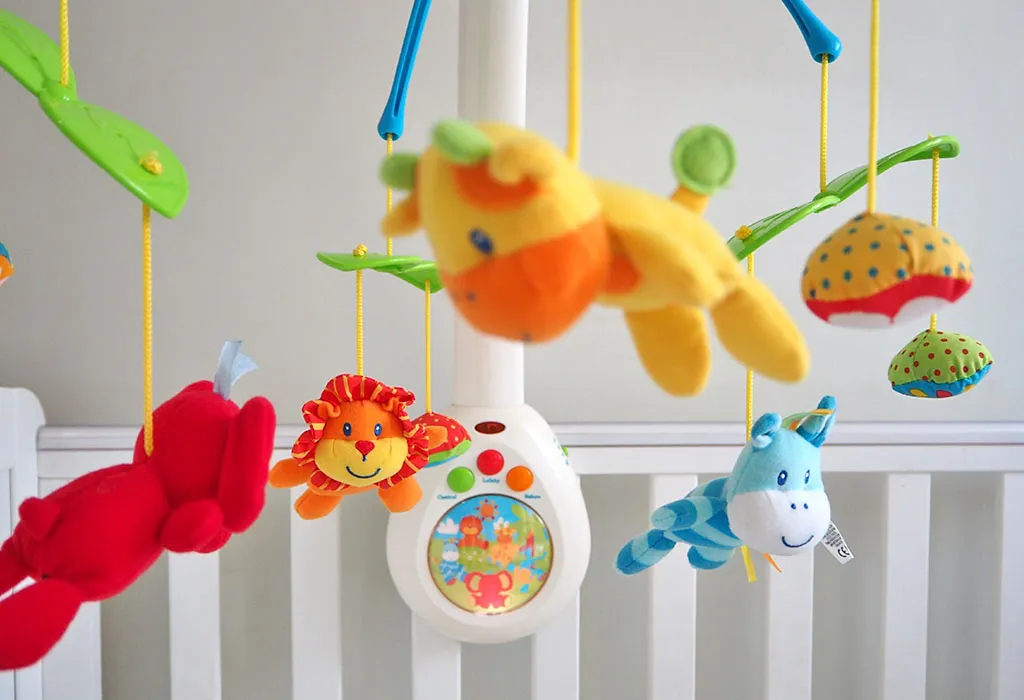 10. Teething Toys
A blessing for when your baby starts chewing and gnawing at everything as his first teeth start making an appearance! Teething toys not only make teething more bearable, they also strengthen the gums. Just hand one to your baby, and don't ever worry about him putting the wrong things in his mouth.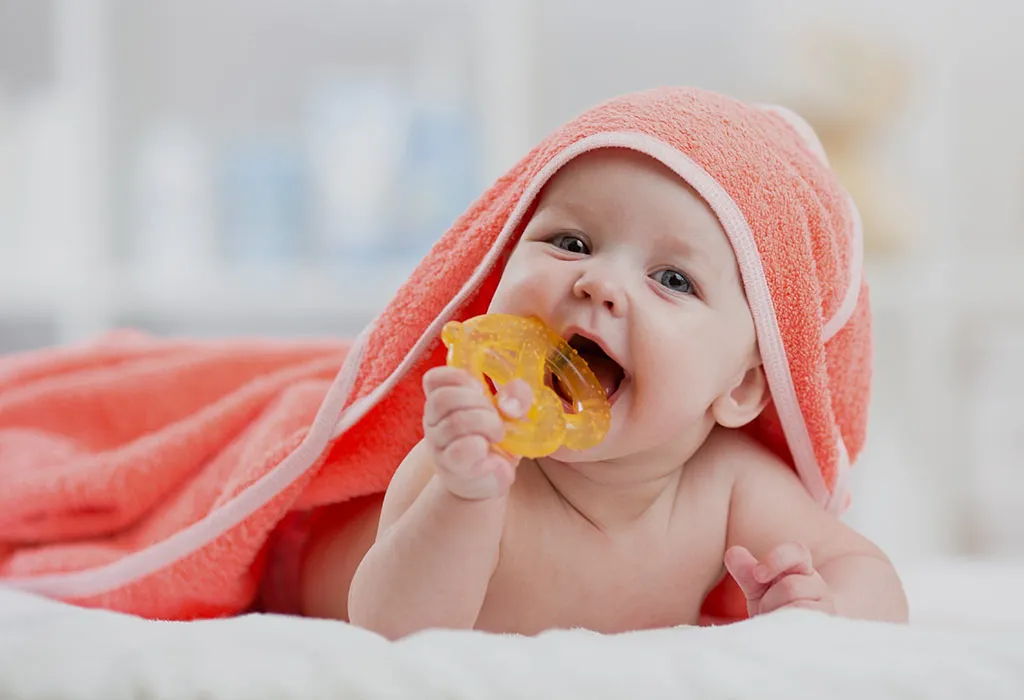 Toys are a wonderful way for babies to develop skills to explore the world around them. They set the base for sound physical, mental and emotional development. Give your child the gift of learning by buying these toys today!