550+ Boy Names That Start With P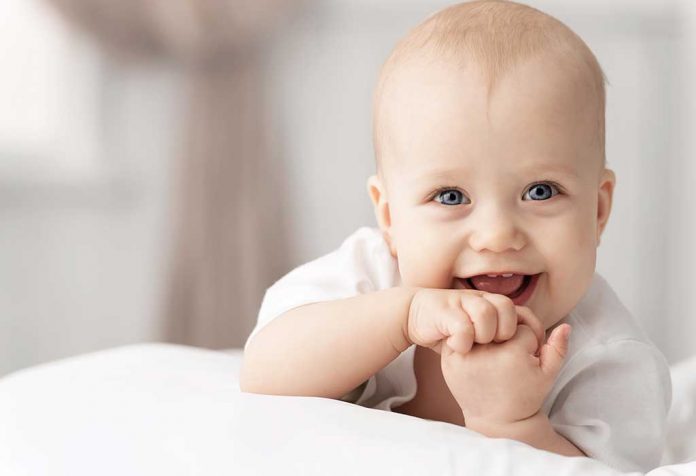 Nobody can ignore the importance of a name. Everyone gets their identity through their names. It may also create an impact on an individual's persona and add or diminish the well-being of a person. Such is the importance of names!
In earlier times, naming a child was easy. It was an accepted norm to name a baby boy after his father or Grandfather and a baby girl after her grandmother or some elder female member in the family. Now things have changed. It has become a pattern for most parents to look for the most unique and "out of the box" names for their little ones. It is slowly becoming more of a rule for most parents to follow the current trend while naming their child or naming their babies' after some known personality that they admire. However, there are some parents who follow an old-school thought process. Such parents prefer the more popular, common or old names which have been coming down through ages for their child.
In order to cater to all types of preferences, we bring you an amalgamation of more than 550 unique, popular and beautiful American boy names for baby boys that starts with the letter P. Rest assured, these boy names that start with P are fun, fresh, and fantastic!
Popular Baby Boy Names That Begin With P
So what do you want your little kiddo to be named? Do you essentially want the name to be a popular one, an old-school one or something which is currently trending? Listed below are popular P letter names for boys. Go through the list and find a unique name that suits your sonny boy best.
Unique Names for Boys That Start With P
If you are looking for a name that stands your child out of the crowd and makes him special, then you can try unique baby names. These unheard-of, unique names for boys starting with P can certainly draw attention.
| | |
| --- | --- |
| Paavali | Petko |
| Pachakutiq | Philander |
| Pacjo | Philo |
| Pæga | Phocas |
| Pamphilos | Phoebus |
| Panagiotis | Phrixus |
| Pankaja | Pinocchio |
| Panteleimon | Ptah |
| Partholón | Pua |
| Perseus | Pwyll |
Cool P Boy Names
If you seal with the vibes of 2pac or John Travolta, then you will know that both of them have one thing in common: cool names and cool personalities. Here is a fine list of cool P boy names that you can test and shortlist for your little one.
Common Boy Names That Start With Letter P
Before deciding on a name, you can always check how unique or common a name is and then test it out to check whether it speaks to you or not. As someone who wants to play safe and doesn't always go with risky, funky trends, common boy names are the best choice. These common boy names with P are time-tested and ensure no shock but a warm gratitude to all those names we have heard and used till now.
Modern P Letter Names for Boys
Modern is synonymous with trend. If you want to give your child a modern and stylish name that will suit them in future years, too, then going with modern boy names is a smart choice.
Old Fashioned Boy Names Starting With P
Here are some vintage and old-fashioned boy names starting with P.
International Names for Boys That Begin With P
International names are attractive and conversation starters. Plus, they can inspire your son's love for the outdoors, diverse cultures, and exploration. Here are some top international names for boys that begin with P:
| | |
| --- | --- |
| Paora | Pich |
| Parvan | Pilirani |
| Parviz | Ping |
| Passang | Poghos |
| Patxi | Prasad |
| Pau | Prashant |
| Pellumb | Premysl |
| Pemphero | Pridon |
| Perparim | Putera |
| Phirun | Putu |
Biblical P Letter Boy Names
Biblical names are full of wisdom, and they are known to enlighten people from within. If you want a name that is meaningful and traditional, then these Biblical P letter boy names will help you out.
More Names That Start With P for Boys
Choosing a perfect name is challenging, and it's a no-brainer. If you haven't found that outstanding name that will grab everybody's attention, we have one more bucket of boy names that start with P for you to find the diamond in the rough!
The above-listed mix of traditional, popular and beautiful male names that start with P are a perfect solution to your tryst with name-finding for your little one. So what are you waiting for? Go through the entire list of 500-names for your baby boy and take your pick.
?>