Popular Hawaiian Baby Names for Boys and Girls With Meanings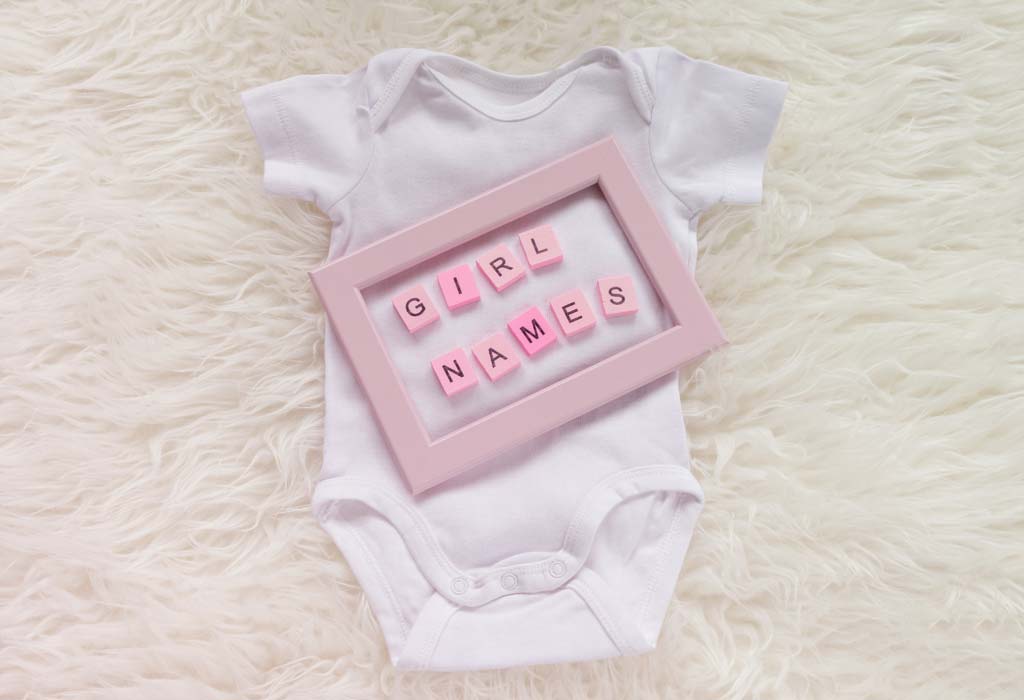 Hawaii is a cultural, historical, and natural wonderland. The Hawaiian language is wonderful, and many Hawaiian baby common names with meanings that suit your kid's personality. True traditional Hawaiian names are easy to pronounce and are unique names that signify the culture and way of life you want to share with your baby while providing a unique playground name. Consider one of these popular and distinctive Hawaiian baby names for girls and boys if you are looking for the right Hawaiian baby name for your bundle of joy.
Naming Tradition in Hawaiian Culture
Maybe you are drawn to Hawaiian names for your newborn because of their lovely sounds and endearing meanings. The importance of Hawaiian names as per the traditional process of naming a child is as distinct as the names themselves. Because a name is considered a valuable aspect of Hawaiian society, there are three separate ways to name a baby:
Inoa pō: This is the traditional method of getting a name from a family member's dream.

Inoa hō'ailona: This is the process of getting a name by indications, such as a vision, a bird flight, or a form in the sky.

Inoa' ūlāleo: In this method, your infant acquires a name by voice, such as in the wind.
Despite these unique and entertaining traditions, Hawaiians today name their kids whatever they wish.
Popular Hawaiian Baby Names for Boys
Hawaiian baby boy names have a meaning so let us see the names with their meaning.
1. Ahe
A beautiful and delicate name for a newborn boy means "softly blowing air."
2. Anakoni
This exquisite Hawaiian boy's name means "treasure, valuable," and lends itself naturally to the exotic-sounding Koni as a nickname.
3. Analu
It is a Hawaiian male name that means "manly." It's a daring option for your young guy.
4. Alleyne
Alana is connected to the Old German and Hawaiian names Alana and Allena. Alleyne's meaning is "precious."
5. Bane
This unique name means "long-awaited child."
6. Kahalo
This Hawaiian name means "light-footed one," which may take on new significance when your child grows into a toddler.
7. Kainoa
This popular Hawaiian name for boys means "father's namesake" or "junior" and is an excellent way to honor Dad.
8. Kalani
This prominent Hawaiian male name translates as "chieftain of the sky" or "spirit of the sky."
9. Kawika
This is a unique name representing the meaning of "beloved."
10. Kualii
This beautiful name means "A famous chief."
11. Kaleo
If you come from a musical family, this charming baby boy's name means "voice" or "sound" in Hawaiian.
12. Konane
This is one of the most well-known Hawaiian baby names on our list, translating to "shining moonlight."
13. Kale
This name is pronounced similar to the vegetable. It translates as "man."
14. Keon
This name is derived from the Hebrew word for John. It translates as "God is generous."
15. Luano
This happy Hawaiian boy's name signifies "enjoyment."
16. Lono
This word signifies "the god of peace."
17. Lakona
This beautiful Hawaiian name means "healer."
18. Lokepa
This name is commonly used, and it means "heavenly."
19. Makao
A Hawaiian baby boy's name means "bold man, links to strength and power."
20. Mahina
A beautiful names which means "moon or moonlight."
21. Makaio
This word means "gift of God," a precious name.
22. Nohoa
This is a popular baby name that means "defiant warrior."
23. Ori
This word means "my light."
24. Tua
This is a Polynesian name that means "behind one."
25. Uluwehi
This work evokes lushness and earthiness and means "blooming flora."
Popular Hawaiian Baby Names for Girls
There are many lovely Hawaiian names for baby girls to choose from. The meanings of names are everything, and these island names for girls are cute names.
1. Alamea
This lovely Hawaiian baby girl's name means "precious, entire."
2. Alana
This Hawaiian girl's name has also gained popularity on the mainland. It translates as "lovely offering."
3. Anela
A lovely Hawaiian girl's name means "angel."
4. Kaimana
Kaimana is a strong Hawaiian female name that means "powerful sea" since kai means "sea" and mana means "power."
5. Kaulana
Kaulana is a native Hawaiian name that means "renowned."
6. Keahi
Keahi combines the definite article ke with the word ahi, which signifies "fire."
7. Keala
For Keala, ala means "path," hence the name means "the pathway."
8. Kahua
It means "base/foundation."
9. Keone
One means "homeland" in this name. Because it signifies "the motherland," this is a wonderful choice for a bold and unique Hawaiian female name.
10. Kiana
Your "divine baby" will enjoy growing into this lovely-sounding and ethereal-sounding Hawaiian female name.
11. Lei
A popular Hawaiian name means "flowers/ a garland of flowers."
12. Leimomi
This Hawaiian name means "daughter of pearls."
13. Malana
This is a Polynesian word that means "calming, restful."
14. Mahaelani
It means "diving mist."
15. Makana
This name is beautiful and means "gift" or "gift from God."
16. Malia
It might mean "calm" or "peaceful."
17. Maia
The Hawaiian meaning of this name is "nurse," "mother."
18. Momi
Short baby names are generally endearing, especially whether they are Hawaiian girl or boy names. This one means "pearl."
19. Noelani
A perfect name for your baby girl as it means "heavenly mist." It derives from the name Noel, which means "born on Christmas."
20. Oliana
If you prefer O names, try Oliana, which means "evergreens/my god has answered," for your tiny princess.
21. Pikake
This word name means "Jasmine."
22. Pualani
Pualani is a Hawaiian word that can mean "heavenly blossom," "royal offspring," "heavenly kid," or a mixture of these meanings.
23. Puna
This beautiful word means "spring."
24. Roselani
Roselani means "Red Rose/heavenly rose," a perfect name for beautiful baby girls.
25. Waiola
A name derived from the Hawaiian variant of Viola, which means "violet blossom" in Shakespeare's Twelfth Night.
Gender Neutral Hawaiian Baby Names
This is a comprehensive list of all beautiful names for Hawaiian baby boys and girls, including traditional or modern or religious, modern, fashionable, popular, charming, short and sweet, and simple to say Unisex Hawaiian names to assist you in making the perfect pick.
1. Apikalia
The Hawaiian name for Abigail is an old Hebrew name that means "my father is joy."
2. Elikapeka
Elikapeka is Elizabeth's Hawaiian form, meaning "god is my oath."
3. Haukea
This Hawaiian unisex name means "white snow."
4. Hōkūlani
This Hawaiian name means "star."
5. Kekepania
Kekepania means "woman with crown.".
6. Kala
Kala means "princess" in Hawaiian.
7. Kapuni
The name Kapuni means "Favorite One."
8. Kawena
Kawena is Hawaiian for "The Rosy Glow in the Sky."
9. Keahilani
The word means "Heaven's Fire."
10. Kealani
The word means "The Clear and White Heaven."
11. Kilikina
One of the most popular female names. The name means "a Christian" because it is the feminine version of a Christian.
12. Maui
Maui is the name of one of the Hawaiian Islands.
13. Mele
This Hawaiian baby girl's name is adorable and has two meanings. It merely means "song"; however, many assume it means "beloved" or "loving."
14. Melika
Melika is the Hawaiian variant of Melissa, an English female name that originated in ancient Greece and means "bee."
15. Mililani
This word means "Soft feel from heaven."
16. Moana
Moana is a traditional Hawaiian name it means "ocean," "vast expanse of water," and "deep sea."
17. Nana
It is the name of a spring month in Hawaiian. It signifies fresh or green veggies in Japanese and denotes a king's status in Africa.
18. Nani
It signified beauty or splendour in Hawaiian. It also means beauty in Japanese.
19. Lilo
The word means "Person who is generous and giving."
20. Loe
This Hawaiian word is short and powerful, meaning "king."
21. Pazhani
This word indicates a free and independent being.
22. Palila
Puna is a unisex name that means "a bird."
23. Tangi
To cry with great sadness
24. Uʻilani
This traditional Hawaiian name means "royal beauty" or "heavenly beauty."
25. Wikolia
Wikolia means "victory" and is also the feminine variant of the name Victor, which means "victory or conqueror."
All Hawaiian baby names are listed with their meanings for your convenience. Name your newborn accordingly. Happy Parenting.