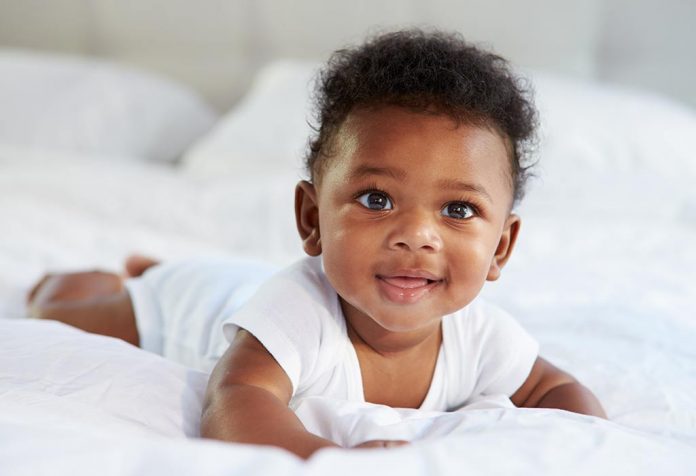 When it comes to choosing baby names, the process gets a lot easier if we find a good source. After all, there are so many things that have to be considered while selecting a name. It should be pleasant in sound, have a relevant meaning, and should be popular as well. In this article, we do the same for you. Read on to find some incredible Jamaican boy names for your baby boy.
40 Popular Jamaican Baby Boy Names with Meanings
Go through this list of the best 40 Jamaican names for baby boys:
1. Adio
This name originates from Yoruba and means "be righteous".
2. Aaron
Aaron is a Hebrew name that means 'the exalted one.' Biblically, Aaron was the older brother of Moses.
3. Abisai
It is a Jamaican name for boys that means "my father is a gift".
4. Ace
Although it sounds more of a nickname, it is a popular first name in Jamaica that means "someone who excels".
5. Ajani
A name of African origin, Ajani means "one who wins the struggle".
6. Aduke
This name has a Yoruban origin and it means "much loved" or "cherished"
7. Arley
It an old English name that means "hare's meadow". The name is quite popular in European countries as well.
8. Akiel
This Arabic name means "steady, wise or intelligent" and will be perfect for your little boy.
9. Aidan
This Jamaican name means "little fire". It is originally an Irish name that became popular in Jamaica.
10. Azacca
With its origins in Hebrew, this Jamaican name means "the spirit guide of agriculture" and is a unique name for your baby.
11. Badrick
This Jamaican name has two meanings, and both are deep and thought-provoking. It means "axe ruler" and "one who is mighty and powerful in a battle".
12. Bailey
The name has its origin in many cultures and countries. In Jamaica, it means "governor or administrator".
13. Baron
This African name has two different meanings and both are great for your little boy. It means "a warrior" or "noble and free man".
14. Bede
It is an American name and has a beautiful meaning. It means "prayer".
15. Burgess
It is an English name that means "shopkeeper". It is a popular name in Jamaica for boys.
16. Carnell
This is an English name and it means "defender of the castle".
17. Carson
This English name has become quite famous in Jamaica in recent times. It refers to "the son of Carr".
18. Chilton
A name of English and Jamaican origins, Chilton means "spring" or "a town by the river" and could be an ideal name for your baby.
19. Dajuan
It is a Jamaican name that is favoured in the Christian community. It means "God is gracious and merciful".
20. D'andre
This masculine name will fit your baby boy perfectly. It means "manly and brave".
21. D'angelo
It is a variant of Deangelo, and it means "from the angel".
22. Daniel
This Jamaican name has biblical significance and it means "God is my judge".
23. Dante
This name originates from Jamaica itself and is a variant of the Italian name Durante, meaning "steadfast".
24. Deaven
A popular name for your little boy, Deavan means "writer of poetry" and "people of the deep valley".
25. Eithan
This name is variant of the name Ethan. The meaning of this Jamaican name is "endurance and strength".
26. Eldon
It is an English name that means "old farm". This name has been popular in Jamaica for decades.
27. Elgin
This name has Celtic and English origins, and it means "noble or white".
28. Khenan
It is a popular Christian name in Jamaica that means "the rising sun". A different spelling of this name is Khanan.
29. Llanzo
The name originates from Jamaica, and it means 'God-like.' It is a Jamaican derivative of the name Lance.
30. Lamont
It is a name of African origin that refers to "a man of law", and is perfect for your little boy.
31. Larent
A name of Jamaican origin, this name means "victory or crown of Laurel".
32. Leandro
It is a French name and is derived from the word Leo. It means a "lion".
33. Luis
Luis is a name of different origins and in Jamaica, it refers to a "glorious war hero".
34. Maven
This English name with varied meanings, it means "knowledgeable" in Jamaica.
35. Mao
A short version of the African name Maocha, this name means "flowering".
36. Sanka
Sanka in Jamaica means someone who is "soulful or one who puts his heart and soul into everything" and it is a lovely name for your baby boy.
37. Sean
It is an Irish name that has gained a lot of popularity around the world, and it means "God's gracious gift".
38. Tarone
This unique sounding Jamaican name refers to "advisor to the king or courageous."
39. Usher
It is an English name that means "a doorkeeper". It can also be referred to as "a guardian".
40. Vittorio
It is a masculine name from Jamaica that means "victor". It is one of the old Jamaican names and remains trendy.
From this list of names, you will surely find a name that both the parents love. Give your baby boy a name that is adorable and has a beautiful meaning to it as well. Funny names or common Jamaican names, inevitably strike a chord with the people around.