15 Popular Festivals of India – Interesting Facts for Kids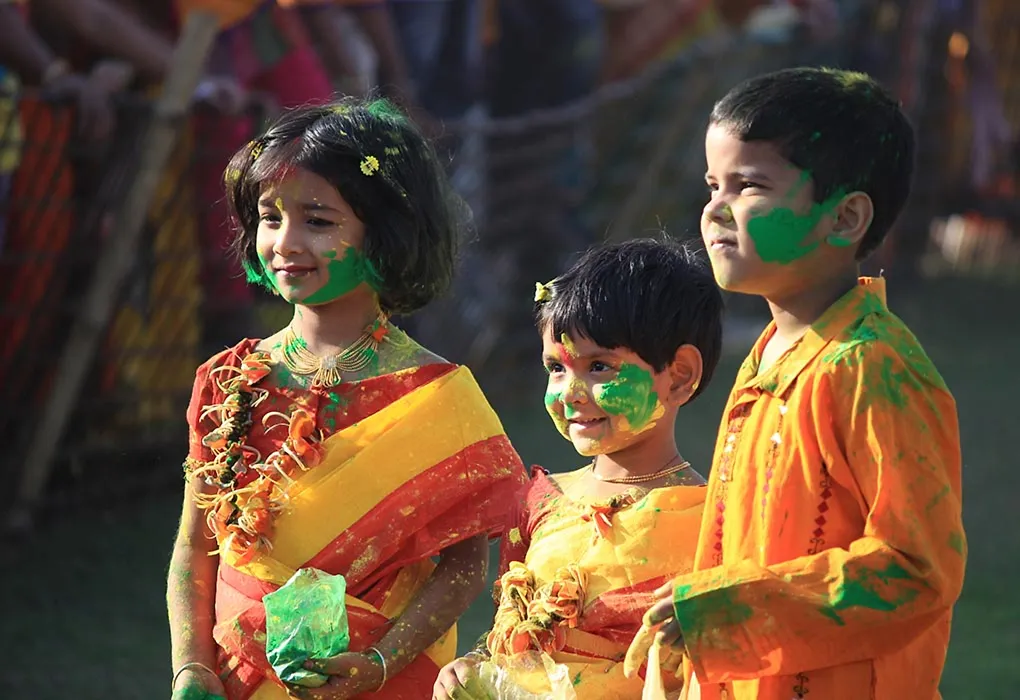 In this Article
India is diverse with religions and cultures unique to different regions. The result is a host of festivals, each one livelier and magical than the next. Each festival is celebrated to honour a god or goddess and done with great pomp and fervour. It is a special time for kids in India, as many festivals involve colours, gaiety, prayers and bright bursts of light and music. It is a time when they can let loose and run about to their heart's content. However, they also need to understand the relevance and history behind these festivals. It is always good for their general knowledge. For that, you need to wholeheartedly involve them in every aspect of the planning. Here are a few things you can teach your kid about Indian festivals below:
List of Indian Festivals, Your Child Must Know
There are many religious festivals of India with a rich culture behind them. Here are a few along with their facts:
1. Diwali
Deepawali or Diwali is celebrated by Hindus all over India with great gaiety and passion. The festival's origins date back to celebrating the return of Lord Ram to Ayodhya after an exile period of 14 long years. To show their happiness and devotion, the people of Ayodhya lit up the city with lamps on their windowsills and doorsteps. Even to this day, small lamps are lit all around the house and outside. The light of the lamp is said to represent the victory of good over evil. During Diwali, people celebrate by holding many cultural events and exchange gifts and sweets. People burst crackers in this festival. It is also said that people worship Goddess Lakshmi during Diwali. They clean their houses and illuminate them so that Goddess Lakshmi can enter and give her blessings to the family. Diwali is celebrated on 8th November, usually for 5 days before or after. The last day is celebrated as 'Bhai Dooj' in North India where sisters apply a 'tilak' to their brother's forehead to show their devotion. In South India, the festival commemorates the victory of Lord Krishna over the evil demon Narkasura.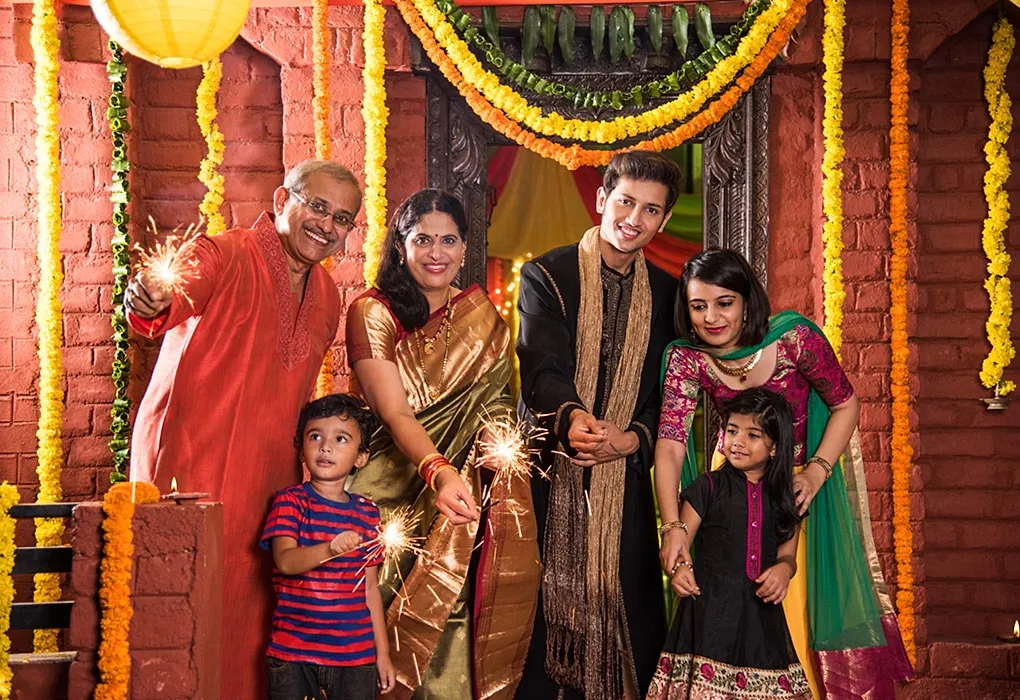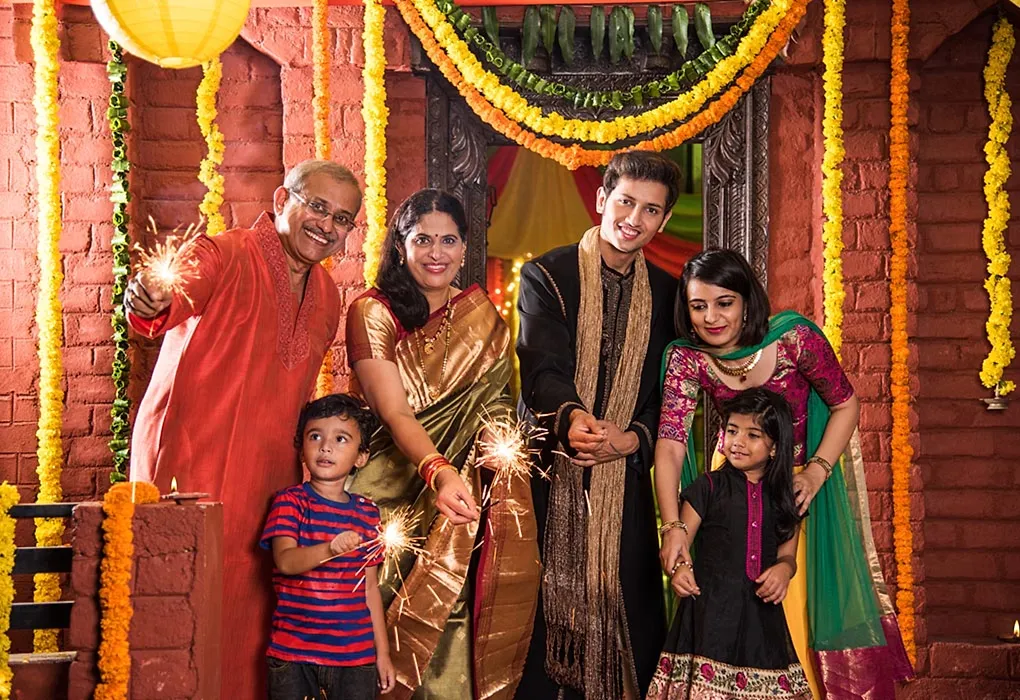 2. Holi
One of the most famous festivals of India, Holi is also called the 'Festival of Colors'. It is a festival filled with colours, music, dance, fun, frolic, and playfulness. It is celebrated on 20th March as the day that the she-demon Holika was killed by Prahlad, a devotee of Lord Vishnu. Some cultures in South India also celebrate it as the day that Lord Shiva burned Kamadeva, the Lord of Love to death by opening his Third Eye. They worship Lord Kamadeva for this sacrifice as he dared to disturb Lord Shiva's peace only to save the world from calamity. People celebrate Holi by throwing coloured powder at each other and holding a pooja for Holika Dahan or the slaying of Holika. Holi also celebrates the love between Lord Krishna and his consort Radha. The legend goes that Krishna complained to his mother on how Radha was fair and he was dark. His mother suggested applying colour on Radha's face, and the trend of throwing colours started from there. Kids also throw each other in mud pools, and adults drink Bhang, a drink made from the cannabis plant during Holi.
3. Dussehra, Navratri and Durga Puja
Navratri is celebrated as a Hindu festival of worship and dance from 10th to 18th October. Meaning 'nine nights', the festival is celebrated to worship of all forms of Shakti, the goddesses of India. For nine nights, people dance the 'garba' around an earth lamp to traditional music. In Tamil Nadu, the first 3 days are for Goddess Parvati, the next three to Goddess Durga and the last three to Goddess Lakshmi. Dussehra is the tenth day after the nine days of Navratri and is celebrated as the day Lord Ram defeated the Asura Ravana. During the festival's nine days, people enact Ramleela or Ram's story in various towns and villages, accompanied by folk music. On the tenth day, the actor who plays the role of Ram fires lighted arrows at huge effigies constructed of Ravana and his sons Meghnath and Kumnbhakarna. These effigies come down in a blaze of light and fireworks, and people shout and dance merrily to this spectacle. In West Bengal, people celebrate Goddess Durga's victory over the demon Mahishasura with great pomp. This is called 'Durga Puja', and for ten days, the city transforms into an art gallery with various pandals all across decorated elaborately, and many dances and cultural performances were held. The tenth-day witnesses Goddess Durga idols being immersed into the Ganges river.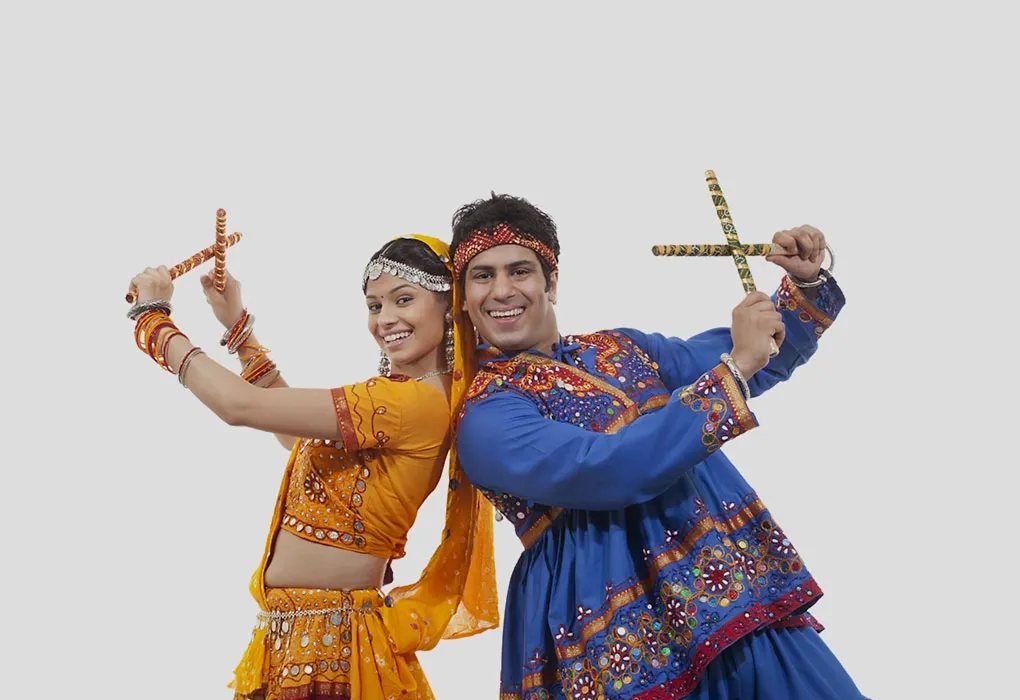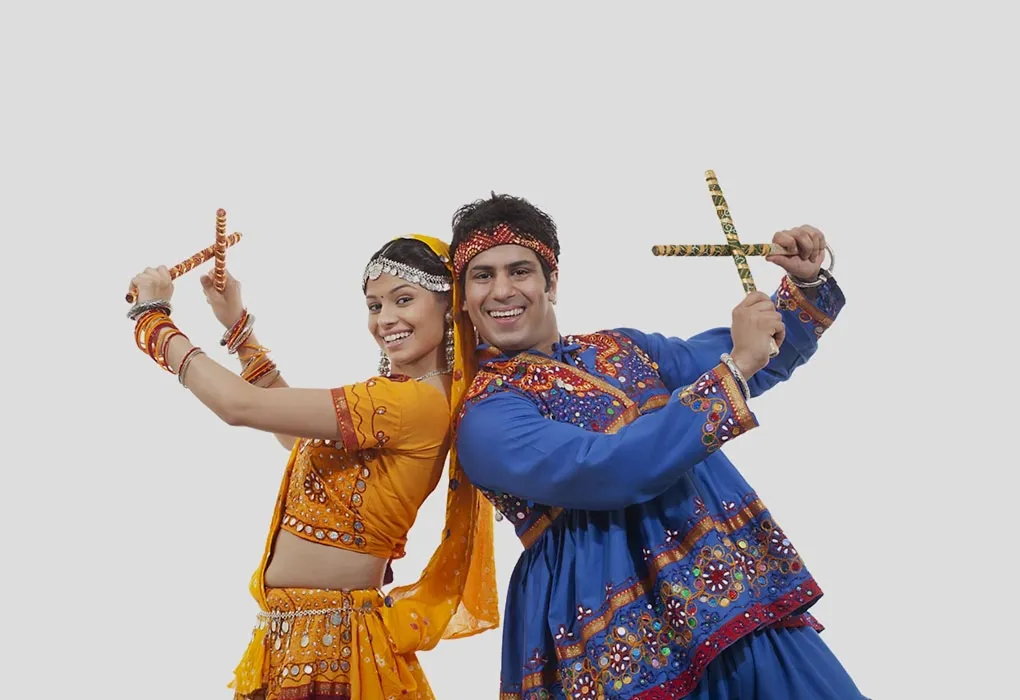 4. Onam
Onam is most vibrantly celebrated in the state of Kerala in South India as the occasion of King Mahabali coming home. It lasts ten days from 1st to 13th September, and people decorate the entrance of their houses with colourful rangoli patterns. During the festival, sumptuous traditional feasts called 'Onam Sadhya' with 4 different types of curries are served on banana leaves. The Snake Boat Race and the Kaikottikali Dance are two unique features of Onam. There is an Onam Carnival which is carried on for ten days and showcases the rich tradition and culture of Kerala in the best way possible.
5. Ganesh Chaturthi
Most celebrated in Maharashtra, Ganesh Chaturthi is celebrated on 2nd September to express joy at the birth of the elephant-headed god, Ganesha. The legend goes that Lord Shiva created Lord Ganesha to help the devas and thwart the Asuras. During the ten-day festival, huge idols of Ganesha are kept at homes and on street podiums, and the sweet 'Modak' is made and offered to the Lord. The last day of the festival sees people immersing the idols in rivers and oceans.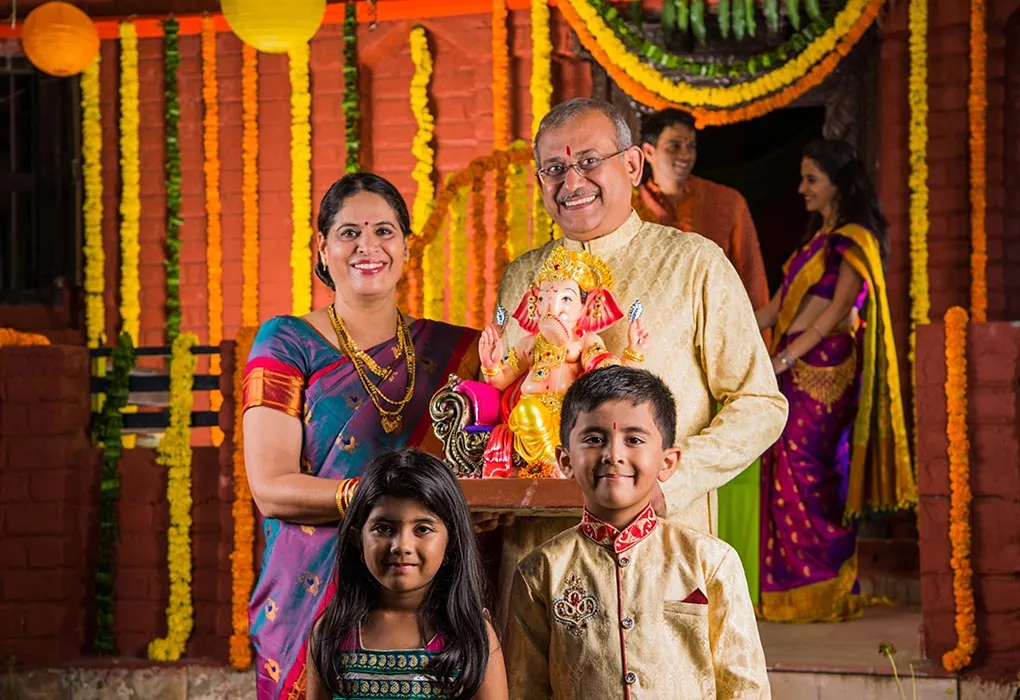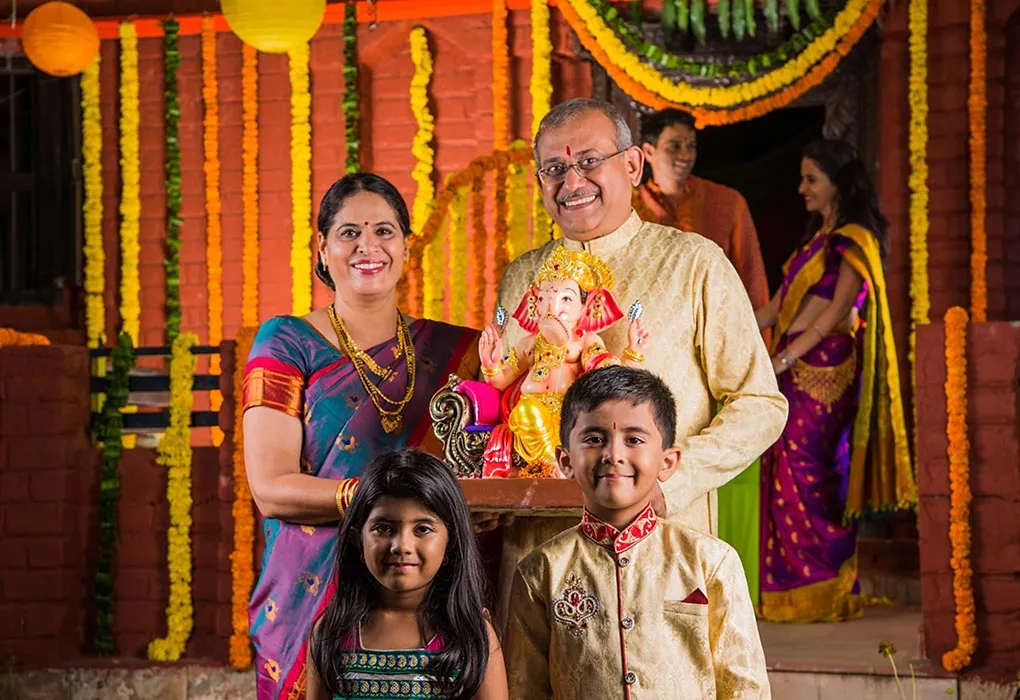 6. Eid-ul-Fitr
Eid-ul-Fitr is the most treasured festival for Muslims all across the globe. The festival in June commemorates the end of the 30-day long fast of Ramadan, an important day in Islamic culture. The festival lasts three days and is marked by wearing new clothes, gift exchange and money handed out to children. Exchanging Eid greetings while visiting friends and relatives is also a feature unique to this festival.
7. Janmashtami
Janmashtami is celebrated on 24th August to honour the birth of the playful Lord Krishna, Lord Vishnu's 9th incarnation. It lasts two days, with the first day being Gokul Ashtami and the second, Janmashtami. During this time, women prepare delicious dishes with milk and butter, two of Lord Krishna's favourite foods, and they observe a fast till midnight, after which they visit temples to worship the Lord. A fun activity done during this festival is the 'Dahi Handi', where people climb on each other's backs to make a human pyramid. The person at the apex of the pyramid usually has to break open a clay pot filled with curd and hung from the ceiling.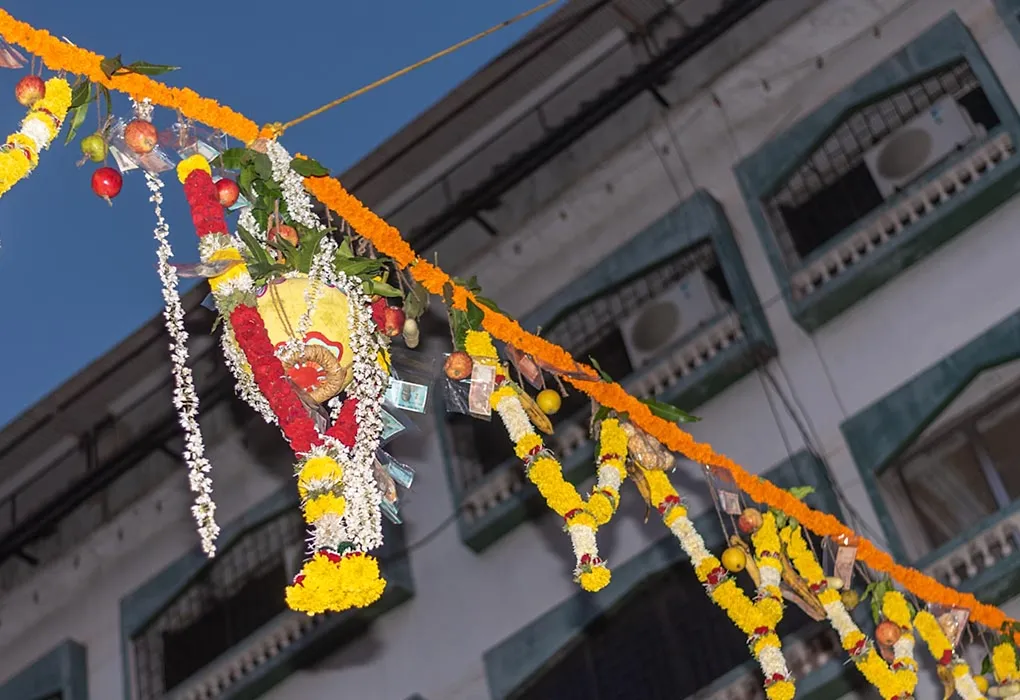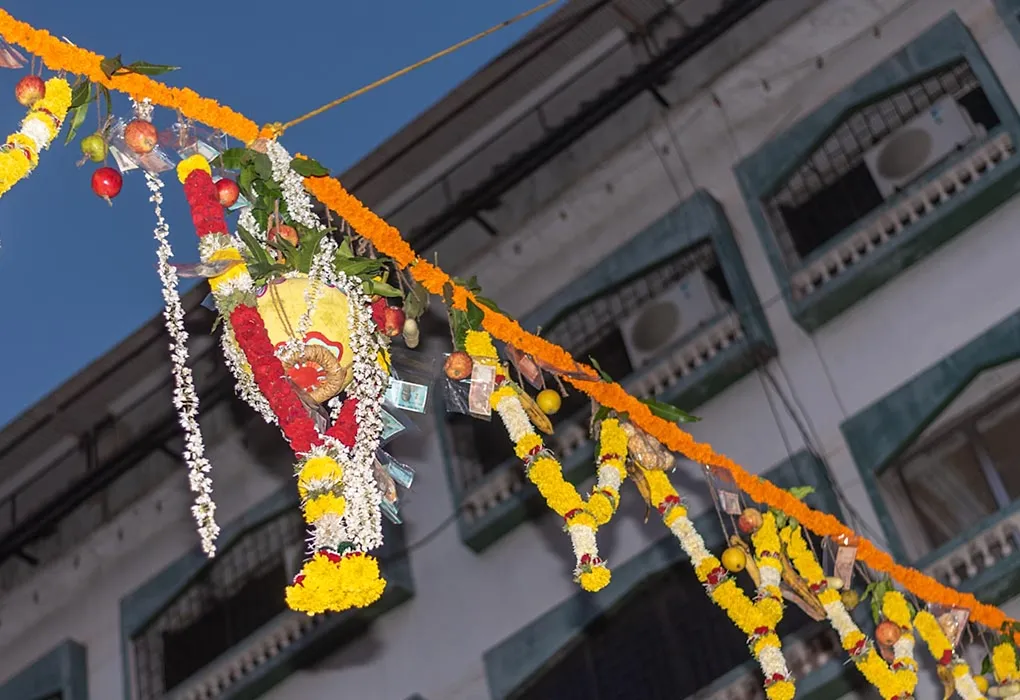 8. Pongal
Pongal is a harvest festival celebrated on 14th January, for 3 days mostly in South India. On the first day, houses are cleaned, and children sing and dance with a bonfire. On the second day called Surya Pongal, a sweet called Pongal is made, and thanks are given to the Sun God. The third day is Mattu Pongal, where people worship and pay respect to cows.
9. Baisakhi
Baisakhi is an important festival celebrated on the 14th of April for the Sikh people of India. It is a combination of a harvest festival and the Punjabi New Year. Punjabi's dances the Bhangra dance on the day of Baisakhi. It is also celebrated as the birth of Khalsa, which Guru Gobind Singh arranged the Sikhs into, to make everyone equal with no high or low positions.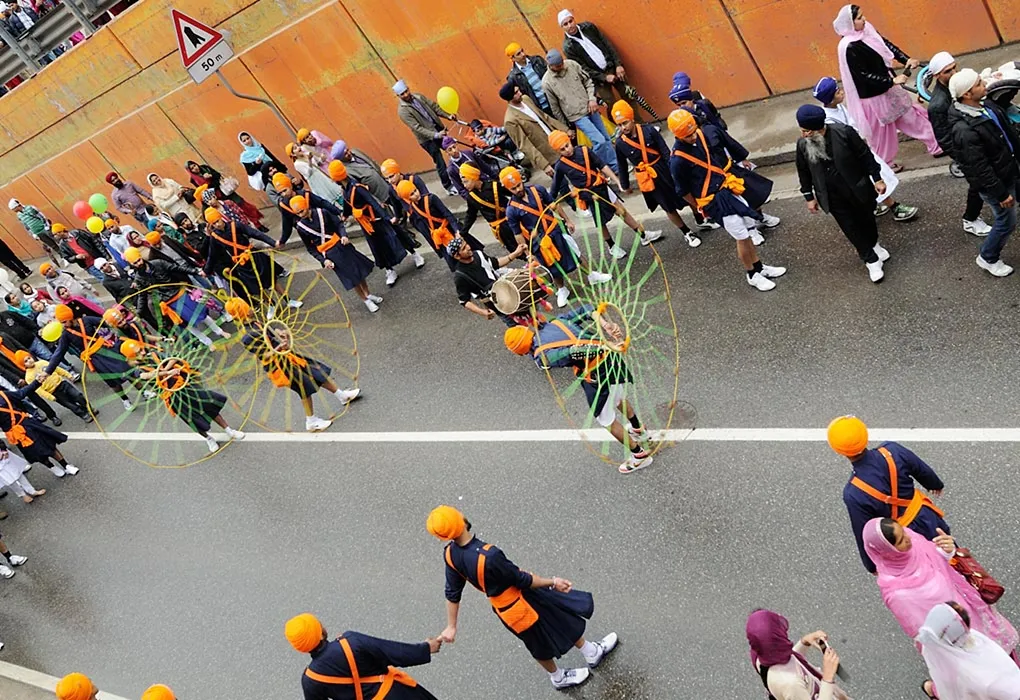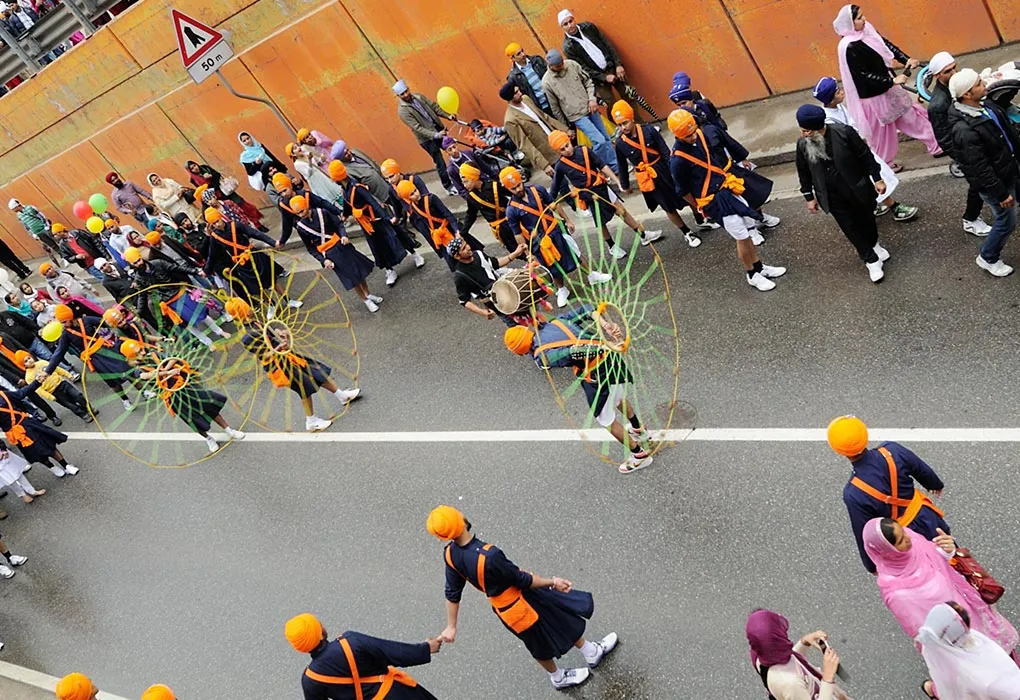 10. Maha Shivratri
This festival is celebrated for the Great Lord Shiva on 4th March. It celebrates the union between Lord Shiva and his wife, Parvati. People observe fast on this festival and bathe the Shiv Linga with milk and holy water. The legend goes such that King Bhagirath left his kingdom to pray for the souls of his ancestors to attain salvation. He prayed to the Lord Ganga to wash over his ancestor's ashes and remove the curse on them so that they may reach heaven. But only Lord Shiva could bear his entire lineage, and so he prayed to him. Lord Shiva navigated through solid rocks, reached the earth, and this story is reenacted by bathing the Shiv Linga.
11. Raksha Bandhan
Raksha Bandhan is celebrated on the 15th August to honour the bond between a brother and a sister. It is celebrated by the Hindus and Sikhs of North India. On this festival day, sisters tie a holy thread called the 'rakhi' to their brother's wrists as a symbol of her love towards him and his responsibility towards her well being. This is followed by exchanging gifts, money, and sweets. The brother usually gives gifts of money to their sisters and are pestered for that reason. Many girls look forward to this festival as it is filled with good food and gifts.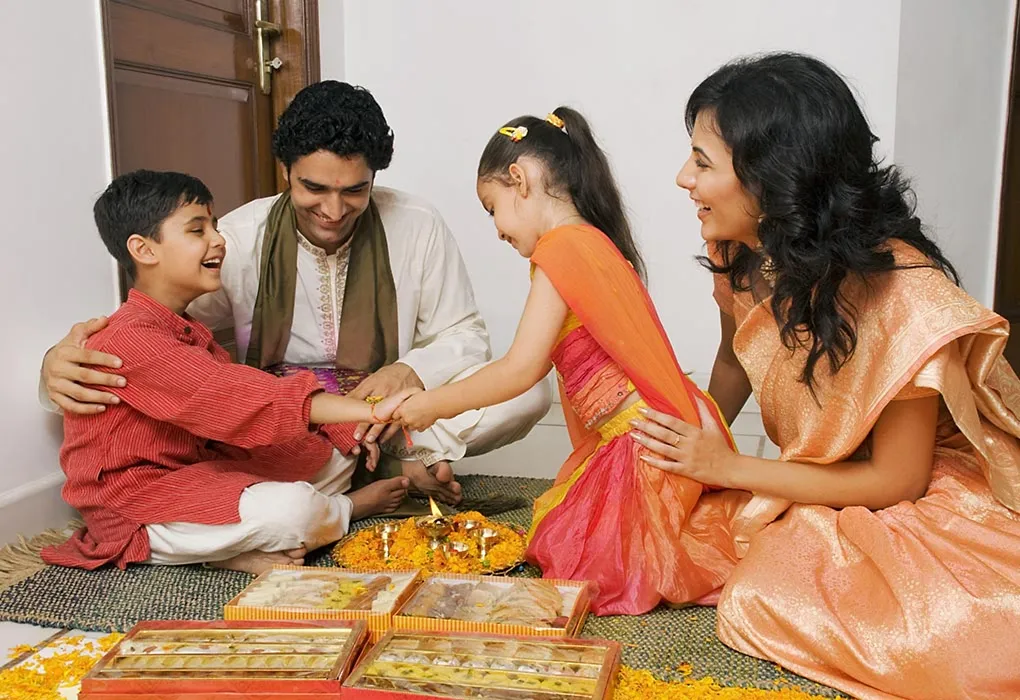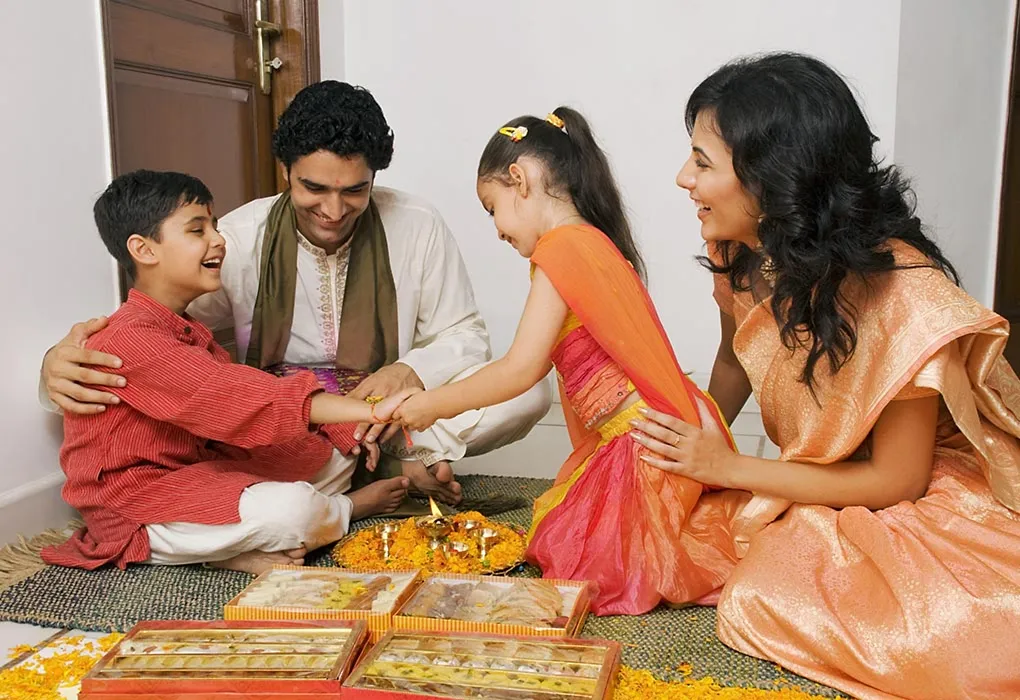 12. Karwa Chauth
Karwa means clay pot and Chauth means the fourth. This festival is celebrated by married women in North India on the fourth day of the waning moon during the month of Kartika. On this day, women keep a fast from sunrise till midnight, praying for the health and long life of their husbands. They break their fast only after seeing the moon. This festival also celebrates their loyalty to their husbands.
13. Guru Nanak Jayanti
An important festival for the Sikh community across the world, Guru Nanak Jayanti marks the birth of Guru Nanak, the founder of the Sikh religion and is celebrated on 23rd November. For two days and nights before the festival, the Granth Sahib or the Holy Book of the Sikhs is read. On the day of the festival, vibrant processions take place, most impressively in the city of Amritsar.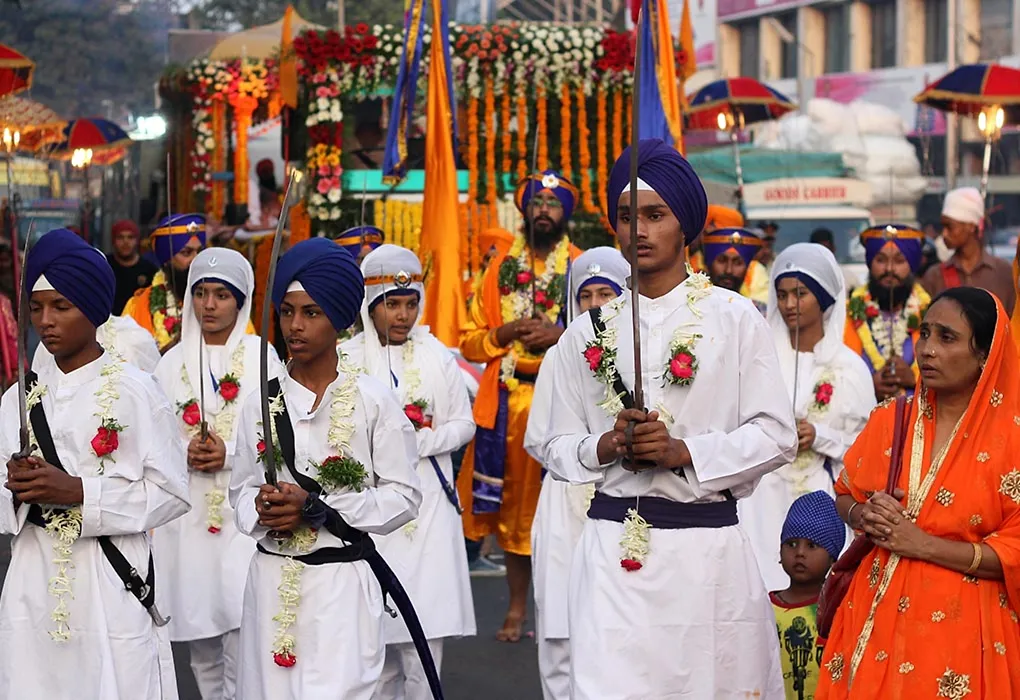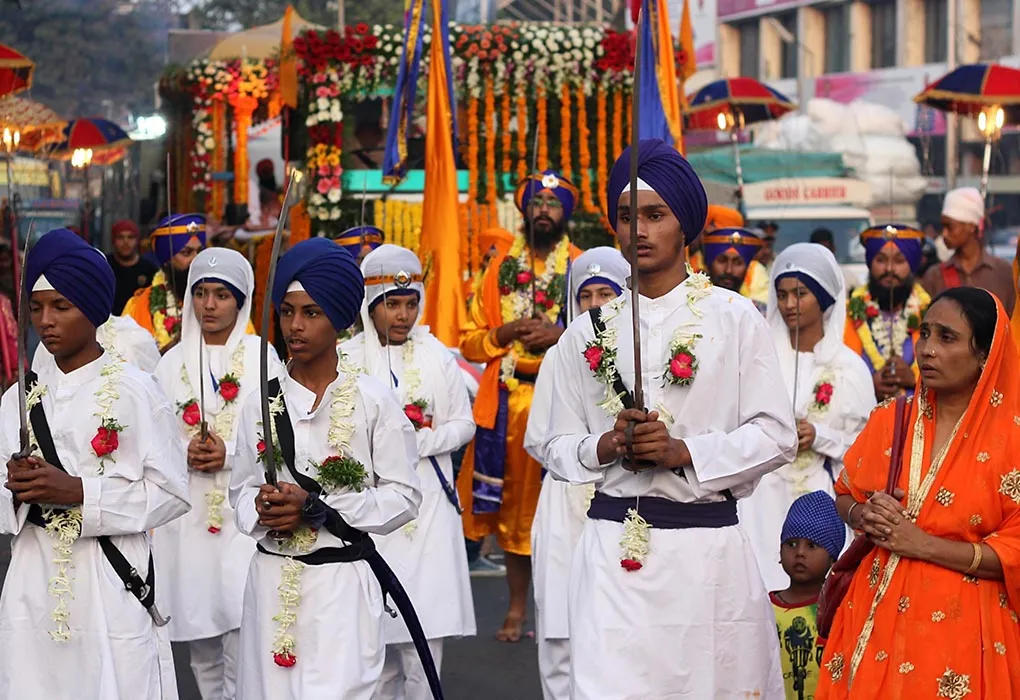 14. Christmas
One of the most known festivals around the globe, Christmas celebrates the birth of Jesus. Celebrated by both Christians and non-Christians on December 25th, the big cities like Mumbai, Kolkata, and Delhi are decorated brightly for the festival. Gift exchanges, putting up Christmas trees and family reunions are common during Christmas. Plum-cake is a delicacy prepared. Children and adults sing carols into the night, and Santa Claus is believed to drop in at midnight with gifts for the children. The next morning usually involves kids clustered around the Christmas tree, opening their gifts.
15. Makar Sankranti
Makar Sankranti is celebrated on 14th January, according to the Solar calendar. The legend goes that the Mahabharata hero Bhishma waited for an opportune time to end his life and he chose this day as the day that a person reaches eternal bliss. This festival is celebrated by taking a dip in River Ganges and offering prayers to the Sun God. Kite flying is also a unique feature of Makar Sankranti, an activity which kids will especially love. In Gujarat, there is a custom for people to make handmade gifts for each other.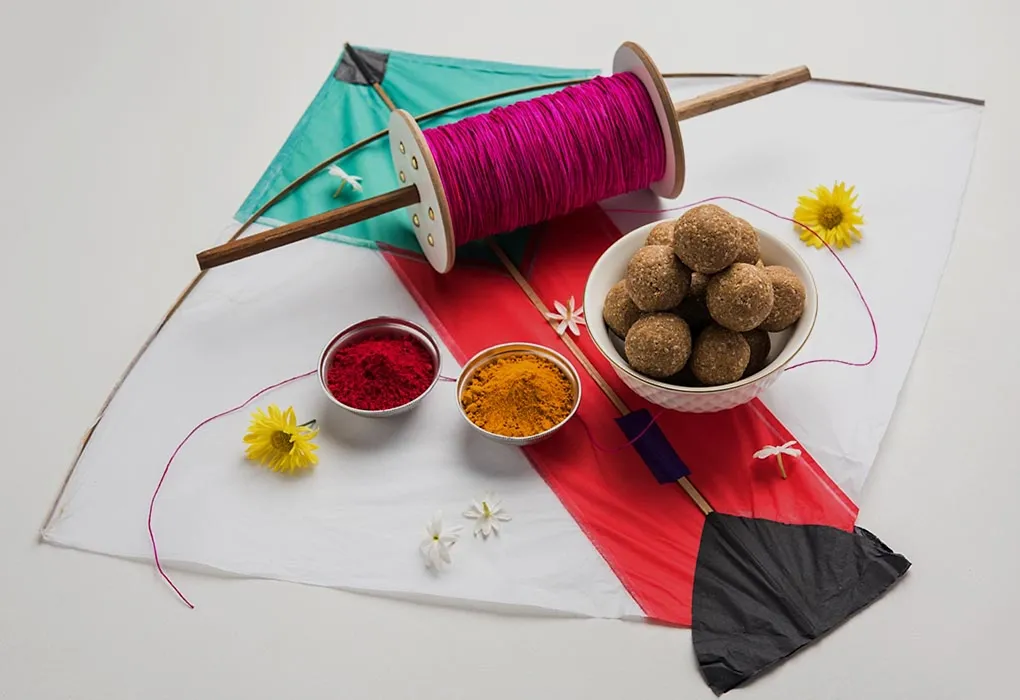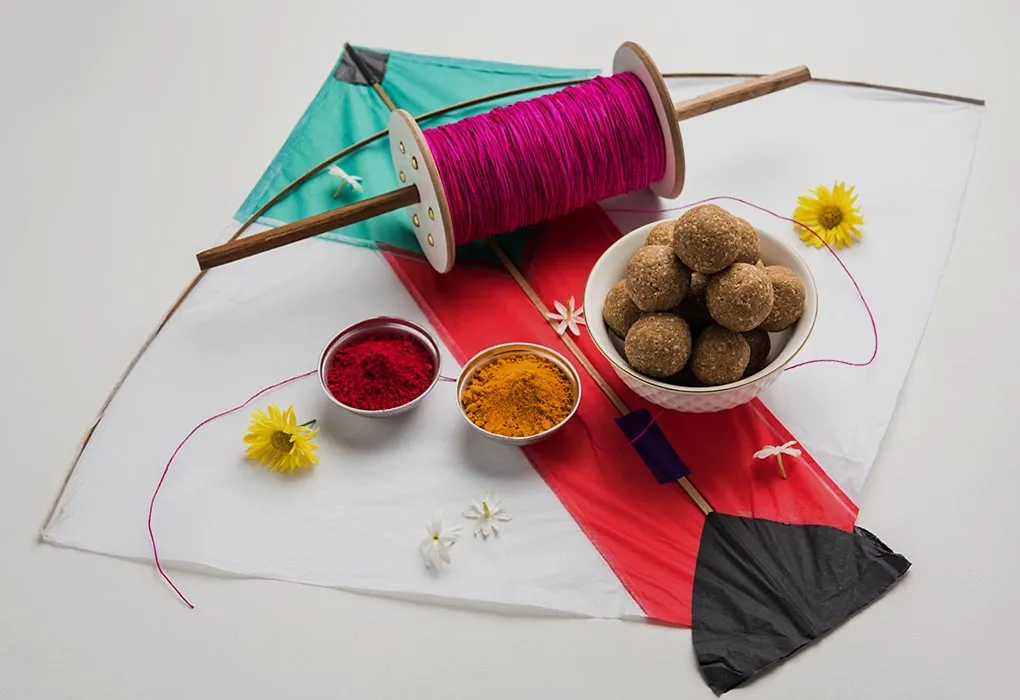 The above festivals are celebrated differently by different families in different regions. Each way is vibrant, filled with life and utmost devotion. Your kids will definitely enjoy learning about these festivals. Once they learn the origins and the reason why each festival is celebrated, they will be much more eager to celebrate along with you. They can teach their friends in turn and can impress your relatives too with their knowledge. So, go ahead, educate them and have fun together during all the festivals!
Also Read: Significant and Interesting Facts about India for Children