15 Interesting STEM Books for Kids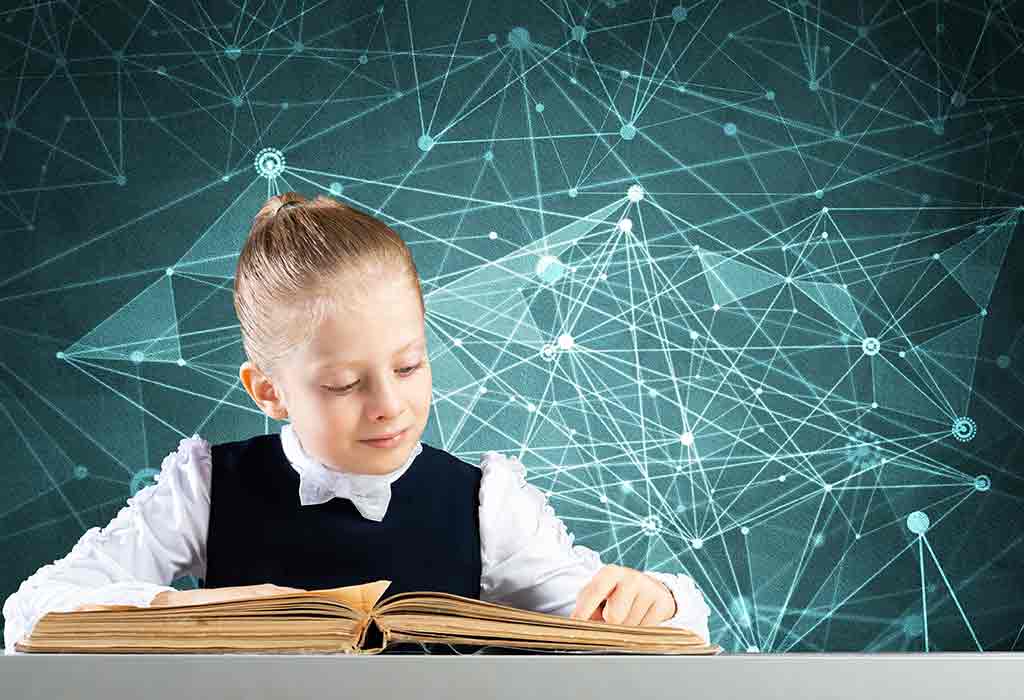 In this Article
STEM stands for science, technology, engineering, and
mathematics
. These are the fields with various professions involved in building the world and
technology
that advances mankind. Getting good at STEM requires children to think like
scientists
and engineers, and that's where stem education books come in handy. We have some great recommendations if you are looking for a list of STEM books to get your kids interested in it.
15 Amazing STEM Books for Children
Here are 15 interesting books in STEM to get your kids to pursue the field.
1. I Want to Be an Engineer
This is a book that's all about celebrating engineering.
Author: Samantha Dungey
Why Your Child Should Read This Book
I want to be an Engineer is a fine introduction to engineering that brings the subject down to children's level.
The book makes learning about all things engineering interesting with illustrations and rhymes.
The book is meant for all children regardless of their gender and aims to promote STEM.
2. Under the Stars: Astrophysics for Bedtime
This is an excellent book for all children interested in the sky, space, and astronomy.
Author: Lisa Harvey-Smith
Why Your Child Should Read This Book
The book takes your child on an incredible journey into the cosmos in a simple manner.
It also features great illustrations of the solar system, stars, and black holes and gives information wonderful storytelling.
3. How to Code a Sandcastle
This book is an excellent start in coding and its concepts for children.
Author: Josh Funk
Why Your Child Should Read This Book
The book follows the protagonist's story, who tries to build a perfect sandcastle but is always interrupted by mischievous puppies and Frisbees.
With the help of her robot friend, the protagonist can use coding to build the castle.
4. The Girl With a Mind for Math: The Story of Raye Montague
An inspiring book for young girls to pursue STEM.
Author: Julia Finley Mosca
Why Your Child Should Read This Book
This book is about Raye Montague, a young female back in the 1940s who took an interest in engineering after visiting a German submarine.
The story details her struggles to become an engineer in a sexist and racially unequal world.
5. Rosie Revere Engineer
This is a wonderful stem read-aloud about perseverance and hard work in engineering.
Author: Andrea Beaty
Why Your Child Should Read This Book
The story revolves around Rosie, a quiet girl by day and a brilliant engineer by night.
Through Rosie, who has a gift for building unique engineering models, your child can get interested in the same.
She tries her hand at a flying machine and fails. She continues to persevere after her aunt's encouragement never to quit, teaching your child to do the same.
6. What to Do With a Box
This is an excellent first book for kids to start practical science experiments.
Author: Jane Yolen and Chris Sheban
Why Your Child Should Read This Book
The book is perfect for solo reading for kids and contains numerous STEM-related topics that promote creative thinking and problem-solving.
Children can learn concepts through projects and have a great time learning.
7. Nick and Tesla's High Voltage Danger Lab
A more serious book on science and electronics projects for kids.
Author: Bob Pflugfelder and Steve Hockensmith
Why Your Child Should Read This Book
This book is a highly interactive guide to science and electronics for kids interested in practical science.
It is presented in the form of the adventures of twins Nick and Tesla, who go on science adventures to create amazing machines.
8. Six Dots
This book is a biography of young Louis Braille.
Author: Jen Bryant and Boris Kulikov
Why Your Child Should Read This Book
An inspiring story about the childhood of Louis Braille.
It teaches children how despite his disability, Braille overcame his fears to live an inspired life, solving problems.
The book motivates children to face their adversities and look beyond their flaws.
9. There's Something in the Water! – Marine Biology for Kids
A book with stunning visuals of all the diverse life forms underwater.
Author: Baby Professor
Why Your Child Should Read This Book
This book, part of a series of children's educational books, features colorful illustrations of dozens of underwater animals.
It introduces them to underwater ecosystems and related things such as water currents, tides, and marine life.
10. Albert Einstein and Relativity for Kids
The book gives an excellent introduction of the man himself and his work.
Author: Jerome Pohlen
Why Your Child Should Read This Book
Albert Einstein is the most famous physicist of the 20th century. His work is used to study everything from subatomic particles to stars and black holes.
This book gives a great introduction about Einstein and his work in an understandable manner to the kids.
11. Bill Nye the Science Guy's Big Blast of Science
Bill Nye the Science Guy and his science experiments in a book format!
Author: Bill Nye
Why Your Child Should Read This Book
Bill Nye has built up a significant following as a science educator on television.
His fun and ingenious ways to teach science are reflected in this book's pages that are meant for kids of all ages.
12. Ancient Machines: From Wedges to Waterwheels
This book offers excellent illustrations of how ancient machines worked.
Author: Michael Woods and Mary B. Woods
Why Your Child Should Read This Book
Kids must learn about how ancient machines were built and functioned.
The book spans centuries of machines and mechanisms that paved the way for the development of mankind.
The depth of it makes it suitable for kids and adults as well.
13. Your Fantastic Elastic Brain: Stretch It, Shape It
A book to give your kids their first insight into the structure and function of the brain.
Author: JoAnn Deak Ph.D.
Why Your Child Should Read This Book
The brain is a fascinating organ.
Understanding it is essential to learn about thoughts, memories, and everyday actions.
This book gives fun exercises that children can learn about their brains.
14. Who Was Charles Darwin?
Learn all about Charles Darwin and his exploration!
Author: Deborah Hopkinson
Why Your Child Should Read This Book
Charles Darwin's revolutionary idea forever changed how we understood life and its evolution.
Although he wasn't a great student as a child, his trip to the Galapagos Islands made significant contributions to science.
This book details all about his journey in a child-friendly manner.
15. National Geographic Kids First Big Book of Space
This is one of the best books about stem and its relation to astronomy and space exploration.
Author: Catherine D. Hughes
Why Your Child Should Read This Book
This book contains images of unmatched quality that show the planets, the solar system, stars, and spacecraft in detail.
It is as detailed as it should get for a children's book.
Whether it is a book for practical science experiments or stem books for kindergarten, this list covers everything. Children need a good narrative and factual basis to learn STEM concepts properly and develop an interest in the subjects, and these books are sure to deliver on them!
Also Read:
Family Books for Kids
Diversity Books for Children
Adventure Books for Children