18 Children's Books About Diversity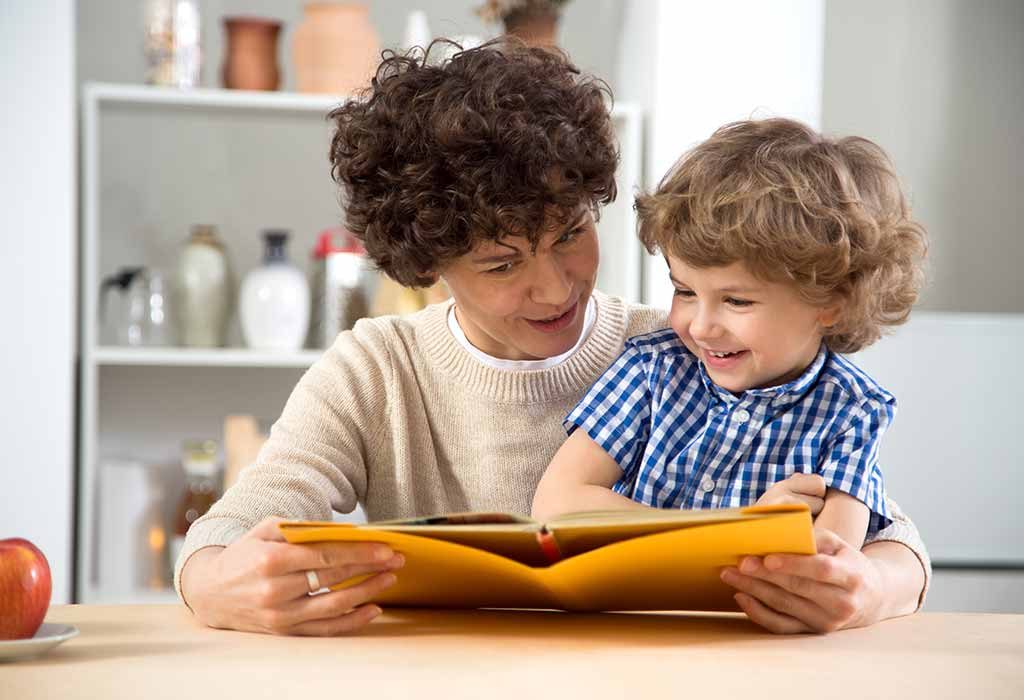 Teaching young, growing minds to celebrate and appreciate diversity is one of the most important things parents aim to do with their kids. Inculcating these values early in life is a great way to lay a foundation for a better future. Parents often look for ways to teach good values and virtues to their kids through various mediums, and reading books is amongst one of the best ways to do so. There are umpteen options for children's books on diversity that will help your kids learn more about empathy, respect, privilege, and various other lessons. The following article discusses some great options in children's books that celebrate diversity and differences, read on to know more!
Awesome Books About Diversity for Toddlers
1. A Mother For Choco
This book celebrates family bonds and explains to kids that family is all about loving and caring for each other, no matter how different parents and kids are!
By: Keiko Kasza
Why Your Kid Will Love it
The story revolves around Choco, who does not have a mother of his own. He begins a journey to find a mother but gets refused by everyone. However, he is taken in by Mrs Bear in her brood who also has other children that include an alligator, a hippo, and a piglet. Choco learns how a family can be different in shapes or sizes, but in the end, it is all about fitting in together.
2. Everywhere Babies
One of the best diversity books for 2-year-olds, Everywhere Babies celebrates everything about babies!
By: Susan Meyers.
Why Your Kid Will Love it
Every single second, so many babies are born all across the globe, and they are cared for, loved, fed, and adored by their family members. This adorable book is full of endearing illustrations of babies, and the delightfully lyrical text expresses everything that babies do such as sleeping, playing, crawling, and other such wonderful things. The theme of the book is that no matter where a baby is born or how he looks like, he is loved and adored by his family.
3. Little Humans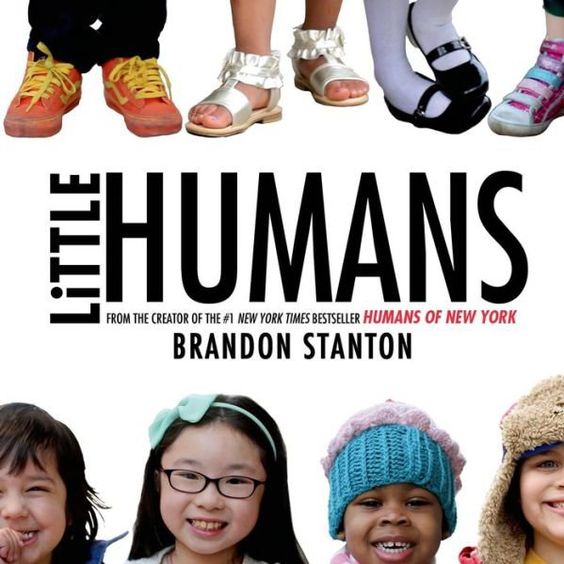 Source: Pinterest
The author of the popular blog, "Humans Of New York," created this diverse book for young readers!
By: Brandon Stanton
Why Your Kid Will Love it
This 40-page photographic book by street photographer and storyteller Brandon Stanton is a heartwarming ode by the writer to young humans. The writer has used some of his favourite children's pictures from his blog, some brand-new portraits, and amalgamated them with his original narrative to create a beautiful ode to little humans. The writer has penned down some a positive message, explaining the various abilities of children!
4. Be Who You Are
The book teaches kids to be proud of who they are, and helps them understand that it does not matter if they are different from others!
By: Todd Parr
Why Your Kid Will Love it
The writer explains, in the most captivating ways, how every child is different and unique in a special way. The writer's unique writing style encompasses a silly yet accessible approach that helps in encouraging young minds to embrace their unique qualities.
5. We're Different, We're the Same (Sesame Street)
Who does not love Sesame Street, and what better way to teach kids about embracing each other's uniqueness than through these adorable characters.
By: Bobbi Kates
Why Your Kid Will Love it
Kids will enjoy the charming, colourful, and interesting illustrations in this book. It is an engaging read for toddlers and adults too. We all may look different from the outside, but what one should not forget is that we are all alike, and this is what this wonderful book teaches its readers.
6. Ten Little Fingers and Ten Little Toes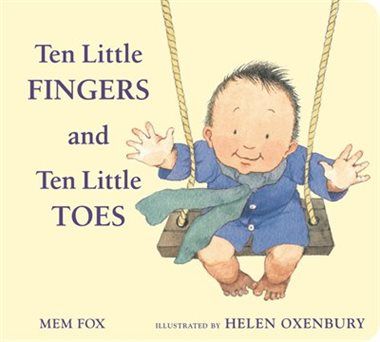 Source: Pinterest
This cute book is a beautiful depiction of how adorable babies are, and the same holds true for babies from all ethnicities and backgrounds.
By: Mem Fox
Why Your Kid Will Love it
This book is a celebration of babies, their chubby little toes, baby fingers, and everything cute and adorable about them. The rhyming and rhythmic text is perfect for reading it aloud to toddlers and young kids. The pretty illustrations of babies from various backgrounds add to the delight of reading this beautiful book!
Best Books About for Preschoolers and Kids
Looking for diversity books for kindergartners and preschoolers that will help them learn about the world that is filled with beautiful diversity. Here are some of our recommendations:
1. Say Hello!
This book is a great way to help young kids celebrate diversity!
By: Rachel Isadora
Why Your Kid Will Love it
This is a must-have book for young kids as it talks about appreciating diversity! The story revolves around a little girl named Carmelita, who loves greeting everyone in her neighbourhood whenever she takes her dog, Manny, for walks. She observes people from various cultural backgrounds and also learns about greeting people in different languages!
2. This is How We Do It: One Day in the Lives of Seven Kids from Around the World
This is an excellent book that gives its readers a glimpse into various cultures and traditions.
By: Matt Lamothe
Why Your Kid Will Love it
This gorgeously illustrated book shares the lives of seven children from various parts of the world and follows their routine from sunrise to sunset. Kids will be fascinated and excited to see how kids from other countries eat, play, and spend time with their loved ones.
3. Families, Families, Families
Source: Pinterest
This book helps young readers understand that no matter where you're from or what you do, if you love one another, then you all are a family.
By: Suzanne Lang
Why Your Kid Will Love it
This charming book is a must-read for preschoolers as this rhyming book shows different combinations as families. It amuses young kids and at the same time teaches them that no matter what form it takes, a family is a family. This beautiful concept will resonate well with young, growing minds.
4. It's Okay To Be Different
This is a great book for promoting character growth, celebrating multiculturalism, and enhancing emotional development in kids.
By: Todd Parr
Why Your Kid Will Love it
The writer's wit and wisdom help young minds in learning about understanding and accepting diversity. Where the book promotes healthy self-esteem, it also encourages kids to embrace and celebrate each other's individualities. The bright and silly illustrations add a more whimsical touch to the book.
5. The Skin You Live In
Source: Pinterest
This rhyming book is excellent for delivering the message of accepting others and respecting their diversity!
By: Michael Tyler
Why Your Kid Will Love it
The straightforward and simple prose and vivid illustrations make this a delightful read for young readers. The book reinforces the important message that what is important is what's within a person, and not how they look.
6. Same, Same But Different
The book is about the story of two boys who live oceans apart, lead culturally different lives, and are still the best of friends.
By: Jenny Sue Kostecki-Shaw
Why Your Kid Will Love it
Two boys living in different parts of the world befriend each other by communicating through letters. Slowly, they learn that despite being from different cultures and countries, they both have similar interests and likings.
6 Books for Kids That Celebrate Diversity
If you wish to know about books that promote diversity and help kids understand this concept, here are some of our recommendations that you can try.
1. The Colors of Us
This is one of the best books that represents respect for diversity, and it is inspired by the author's adopted daughter's life.
By: Karen Katz
Why Your Kid Will Love it
This book is written from a little girl's perspective who sees how her world is filled with people of different skin colours. The book is a beautiful representation of celebrating similarities and differences that connects all of us in one way or the other.
2. Mommy, Mama, and Me; Daddy, Papa, and Me
This book shares the beautiful bond that same-sex parents share with their kids.
By: Lesléa Newman
Why Your Kid Will Love it
This book comes with a positive look at same-sex families, and kids learn about a different family set up that is equally loving and nurturing like other family setups. The gentle rhyming lyrics and charming illustrations add to the book's appeal.
3. Pink Is for Boys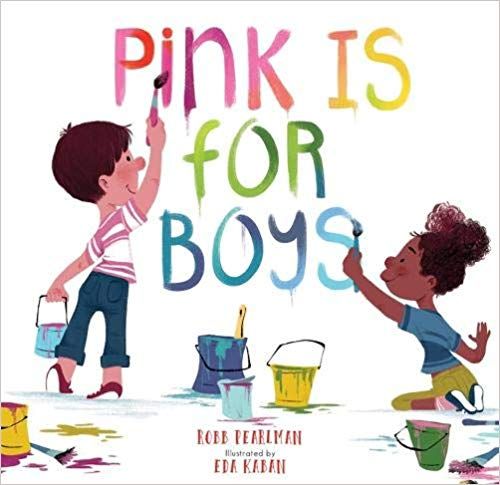 Source: Pinterest
This is one of the most empowering picture books about diversity that helps in explaining that all colours are for everyone, irrespective of gender.
By: Robb Pearlman
Why Your Kid Will Love it
The sweet yet simple script gives a powerful message to kids as well as parents that life is not colour-coded, and it uses a different lens in the story that helps in rethinking gender stereotypes.
4. Julián is a Mermaid
The book showcases a celebration of individuality and how important it is to recognise one's own identity.
By: Jessica Love
Why Your Kid Will Love it
One of the most amazing reads that explain gender identity, this book focuses on self-acceptance and self-love through the story of a boy who loves mermaids.
5. Over the Hills and Far Away: A Treasury of Nursery Rhymes
One of the best books for children that teaches them about diversity, the book includes 150 rhymes from 23 countries.
By: Elizabeth Hammill
Why Your Kid Will Love it
A unique book that shares folk songs, rhymes, and stories from various parts of the world. This book is all about celebrating differences and similarities.
6. Everybody Cooks Rice
A fantastic read that celebrates and explains the role of food in different cultures.
By: Norah Dooley.
Why Your Kid Will Love it
This multicultural book tells the story of a little girl who discovers how people from different cultural backgrounds cook the same food in different ways. Young readers will love to learn about uniqueness in each culture.
These are our suggestions for some of the best diversity books for kids. We hope your kids will enjoy reading them and have fun learning about different cultures.
Also Read:
Best Fantasy Books for Children
Must-Read Mystery Books for Children
Ultimate Funny Books for Children