10 Amazing Adventure Books For Kids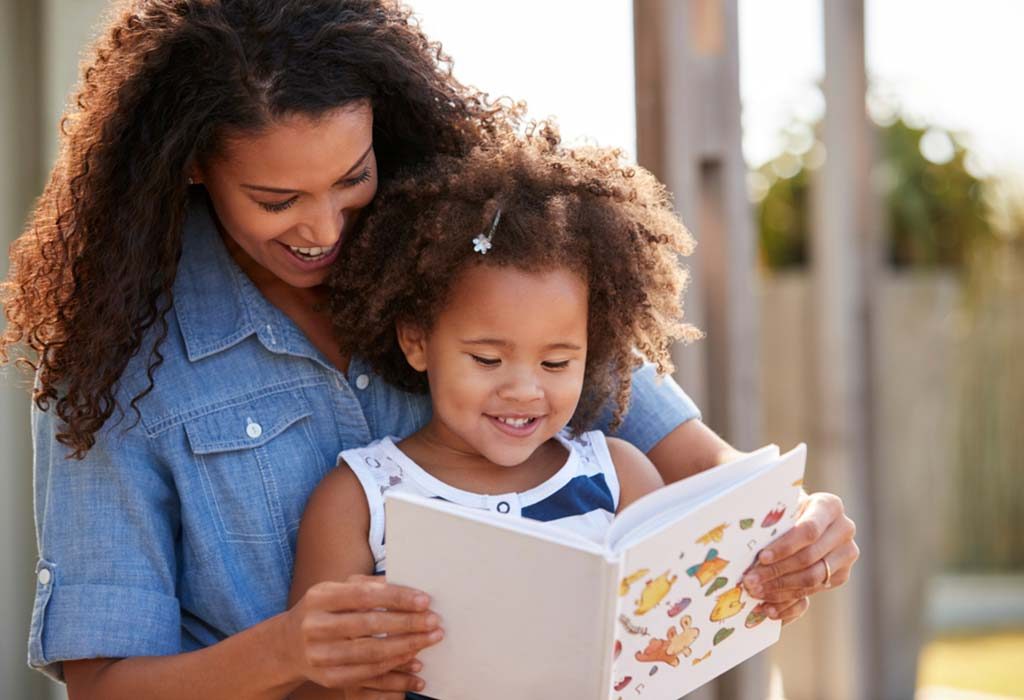 Even though children lead a more relaxed life, free of the never-ending responsibilities of adulthood, the constant monotonous routine of everyday life can become very boring. At times like these, it is a great idea to grab an exciting adventure book and escape into another world, even if it is just for a little while.
Adventure Books for Toddlers
Toddlers may be young, but it is a great idea to get them started on the habit of reading right from this early age. Adventure books are the best as they are exciting enough to make your child want to know what happens next. Here are a few fun adventure books that your little toddler may enjoy:
1. Press Here
Little toddlers are learning to understand the world around them, and this book is a great pick for your inquisitive little ones.
Author: Herve Tullet
About the Book
For this interesting book, you will need to get your toddler to press the yellow dot that is featured on the book cover. There are many other fun instructions that need to be followed. Your little one will be left wondering what is going to happen next. The book is interactive and will give your child a great introduction to the concept of following instructions.
2. The Runaway Bunny
This book is a good choice for mothers to read to their little ones. It is one of the most touching adventure picture books for toddlers.
Author: Margaret Wise Brown
About the Book
A baby bunny runs away from his mother in an attempt to keep playing hide-and-seek. His mother patiently finds him every time. This book is a well-loved classic that children never get tired of.
3. Corduroy
The story of a stuffed toy coming to life is one of the most magical things for a toddler.
Author: Don Freeman
About the Book
A stuffed toy, Corduroy, sits on the shelf of the department store for a long time, never getting picked by the excited little children who come into the store. One day, a young girl named Lisa sees him and decides he is the bear she always wanted. Her mother thinks he looks quite grumpy and is not ready to buy him. Corduroy decides to tidy himself up to improve his chances of going home with Lisa.
Adventure Books for Preschoolers and Kids
Here are some great books that your preschooler will love!
1. The Wishing Spell
This is the first book in an adventure series called The Land of Stories.
Author: Chris Colfer
About the Book
Alex and Conner are twins who are trying to cope with the death of their father. They are visited by their grandmother, who travels the world, and are given a gift that will change their lives. The gift is a book called The Land of Stories. It tends to swallow up anything that is kept on its pages. The children decide to go on an adventure in this enchanting book.
2. The Secret of Platform 13
This is one of the best adventure books for kids as it involves magical creatures from another world who go on an adventure in our modern-day and unmagical world.
Author: Eva Ibbotson
About the Book
There is a secret corridor under Platform 13 in one of the many train stations in London. This corridor goes to an island where all kinds of magical creatures, such as mermaids, feys and hags live in harmony. Their peace is broken when the wicked wife of a successful bank tycoon kidnaps the little prince of the island. Join the magical rescue team as they set out to get him back.
3. The Lightning Thief
This is the first in a series of children's adventure books.
Author: Rick Riordan
About the Book
Imagine finding out one day that your father is the God of the Sea, Poseidon. In order to keep Percy safe, his mother decides to send him to Camp Half-Blood. This is a camp for Demigods like himself. Percy can now make friends with others like him, and they go on an adventure that takes them all over America to stop a war that may take place between the Gods. This exposes them to the magical world that most people cannot even see.
4. The Magic Tree House Series
This series is a great set of adventure books for kindergarten children. You can read it to them and help them learn about different cultures and problem-solving.
Author: Mary Pope Osborne
About the Book
Travel with Annie and Jack, a pair of siblings, who find a magical treehouse with magical books. They can now travel all over the world, and to an era that they choose.
5. Kamik's First Sled
This will soon become one of the most favoured adventure books for 6-year-olds, especially if your little one loves dogs.
Author: Matilda Sulurayok
About the Book
This is a heart-warming story of a boy named Jake and his puppy Kamik. Kamik is not yet ready to pull a dog sledge with the other dogs. Therefore, with advice from his wise grandmother, Jake learns how to train Kamik for the dog sledge. However, during one of their training sessions alone, Jake and Kamik get stuck due to a blizzard that sweeps across the tundra. The inexperienced pair must learn to work together to find their way home.
6. SkySisters
This is a powerful story for young children. It has great illustrations and warmth that only comes from a loving family circle.
Author: Jan Bourdeau Waboose
About the Book
Two sisters travel across the frozen north so that they can see the northern lights. They believe this to be the dancing of the SkySpirits. This adventure story is less active and focuses more on the wonder of a child and how normal things can become exciting and adventurous to them.
7. Nim's Island
A child's version of Robinson Crusoe, this book will get your kids really excited with all it has to offer.
Author: Wendy Orr
About the Book
Nim is a young girl who loves having adventures. She is capable enough to stay alone on an island as her dad sails off to study plankton. However, when she realises, he is not responding to her calls, she needs to be brave.
Whether you are reading to your child or your child loves to read on their own, cultivating the reading habit will ensure that your child enjoys it even as an adult.
Also Read:
Dinosaur Books for Kids
Astonishing Science Fiction Books for Children
Must-Read Mystery Books for Children