10 Best Shark Books For Kids To Read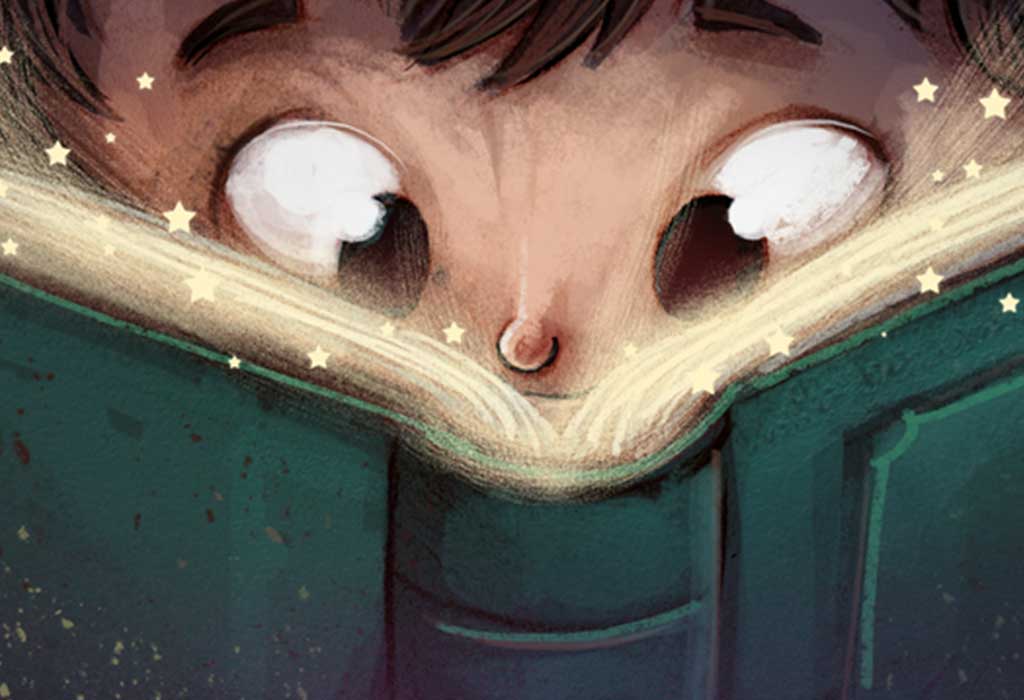 In this Article
Shark books for preschoolers are a way to get them interested in one of the most magnificent sea creatures. Even though they evoke a sense of mystery and fear, removing them in large numbers can disturb the balance of our entire ecosystems.
Amazing Books about Sharks for Children
The shark is the largest fish in the sea, belonging to the Chondrichthyes class of fish. Inhabiting the earth for more than 300 million years, they have been around even before the dinosaurs. There are about 450 different species of sharks. However, researchers believe other varieties haven't been discovered yet. Sharks look scary and have been considered as dangerous predators for centuries, mostly perpetuated by movies like Jaws and other thrillers that justified the fear of sharks or galeophobia to be quite rational. In reality, they are gentle creatures who, like most humans, attack only if they perceive danger. Although sharks are generally represented as eating machines and threats in Western popular culture, some forms of media have also portrayed them as comical figures or as friends running counter to their popular image. Kids see the magic of these awe-inspiring animals through family TV shows like Discovery Channel's Shark Week or shark books that have adorable illustrations, compelling narratives, and children characters that they can relate to easily. As summer rolls out with people flocking the sides of the ocean, it's time to celebrate Shark Week in July. If you have a shark-obsessed kid at home, gift them shark-themed books that nurture their imagination and teach them valuable life skills through interesting stories. From silly to educational, the stellar collection of Shark books for toddlers given below is sure to feed the fancy of your budding marine biologists!
1. How To Survive As A Shark
Author- Kristen Foote
What Makes It Interesting
A great white shark narrates this hilarious shark book for children as he directs young shark pups the ropes to being a shark. With fun shark facts hidden on every page, this well-illustrated book is a perfect blend of humor and information for your child.
2. Shark Lady
Author- Jess Keating and Marta Alvarez Miguens
What Makes It Interesting
Among the most delightful shark picture books for kids, this one is an inspiring story based on the life of Eugenie Clark. As a female ichthyologist, she encourages children to follow their dreams in a positive, dynamic way. Replete with colorful illustrations, Eugenie's pro-shark attitude is sure to get your kids interested in sharks.
3. If Sharks Disappeared
Author- Lily Williams
What Makes It Interesting
What would happen if sharks disappeared from the oceans? Here the author emphasizes the importance of sharks and how their absence can adversely affect other animals. Children will learn how sharks help to maintain a healthy ecosystem and how they are on the verge of extinction due to overfishing by humans.
4. The Hungry Shark
Author- Tamia Sheldon
What Makes It Interesting
Your child will discover the clever ways in which sea animals camouflage and protect themselves from humans through this brightly colored picture book. The best part is, the book comes with a kid-friendly recipe made from Amelia's (the shark's) favorite food, seaweed.
5. Clark the Shark
Author- Bruce Hale
What Makes It Interesting
Clark is a shark with vibrant enthusiasm to who your child will most definitely relate. Filled to the brim with rhyme, rhythm, and more, this delightful read-aloud picture book teaches your kid why using your inner voice at times makes sense.
6. Smiley Shark
Author- Ruth Galloway
What Makes It Interesting
Smiley Shark is the ideal bedtime story for your little one as they realize sharks are very often misunderstood, even if they have good intentions. The vivid, engaging illustrations and lyrical writing style complete the story flawlessly while making it immensely appealing to younger readers.
7. Nugget and Fang: Friends Forever-or snack time?
Author- Tammi Sauer and Michael Slack
What Makes It Interesting
This cute, funny story about a minnow and a shark's unlikely friendship is a brilliant way to teach the importance of not judging someone based on their appearance. Completed with puns and quirky, stylized artwork, this storybook is a must-have for your child.
8. The Three Little Fish and the Big Bad Shark
Author- Ken Geist
What Makes It Interesting
This picture book is a hysterical retelling of the story Three Little Pigs but in an under-the-sea setup. The bright cover and eye-popping illustrations complement the fun with randomly sized texts. A swift, fun read, your child will surely love this cute storybook.
9. I'm A Shark
Author- Bob Shea
What Makes It Interesting
This silly, delightful read is sure to make your child giggle. This book is based on a shark named Fluffly, who wants humans to understand that he is not scary as humans think or assume. He wants them to know that he is necessary for a healthy ocean ecosystem. The young shark in this book looks downright cute as he smirks his way through the pages.
10. Shark Detective!
Author- Jessica Olien
What Makes It Interesting
This book includes the story of a shark, who is a lonely big city-dweller until he ventures out to solve the mystery of a missing kitten. Adorable, humorous, and well-illustrated, this sweet book is the ideal feel-good bedtime story for kids to read.
Marine life is critical to our planet, but it's in danger due to pollution, overfishing, and climate changes that threaten these crucial ecosystems' survival. In fact, more than a third of ocean mammals are in danger of extinction, while more than half of all marine life may actually disappear by 2100. Kids are naturally curious and have a genuine interest in nature and animals. So, it is imperative to take advantage of this interest and educate them about protecting the ecosystems through ocean conservation that includes vulnerable species like sharks. Moreover, reading books promote intellectual development in kids and help them gain empathy for marine life. It expands vocabulary, boosts their self-confidence, entertains, enhances their imagination, improves writing skills, and paves the way for future academic success.
Also Read:
Dinosaur Books for Kids
Must-Read Mystery Books for Children
Astonishing Science Fiction Books for Children