12 Must-Read Mystery Books for Kids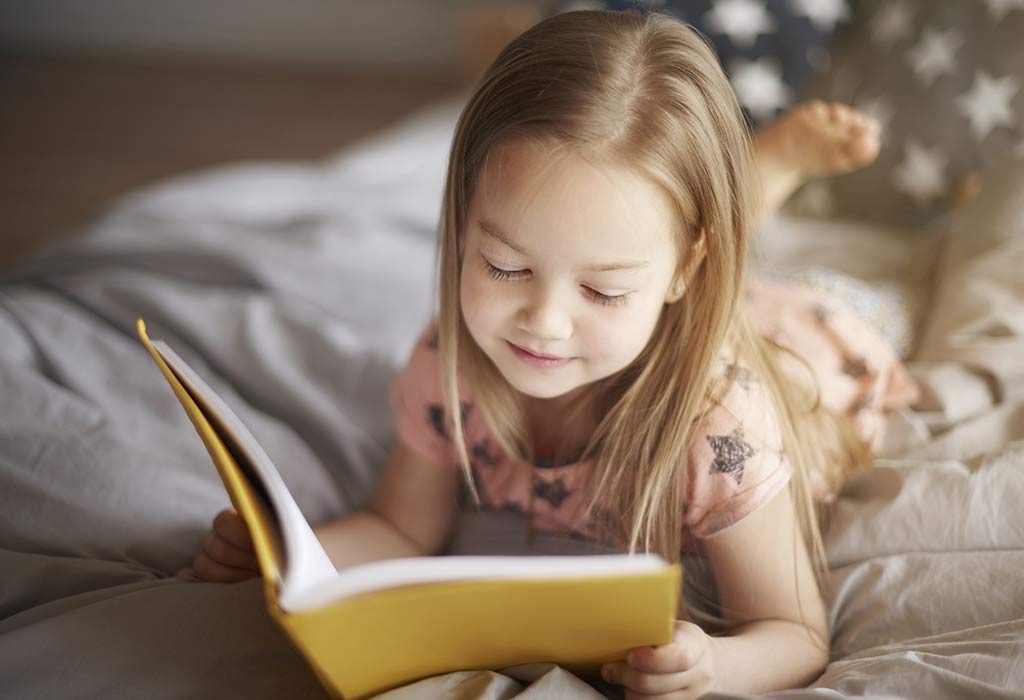 In this Article
Reading books is undoubtedly one of the best habits in both adults as well as kids. One of the most preferred and loved genres in books without any doubt is the mystery genre! This is so because mystery offers a certain sense of intrigue and suspense that not only keeps the child fruitfully engaged, but also captivates the minds of young emerging readers. If you wish to find out some good mystery books that your bookworm can read, we are here to suggest the best mystery books for 8-year-olds that you can give a try!
Popular Mystery Books for Your Child
Mystery has a wide scope that includes various topics. However, we have shortlisted some age-appropriate mystery books that we feel your kid will enjoy reading:
1. Greenglass House
Greenglass House is an interesting mystery story for young budding readers.
Author Name: Kate Milford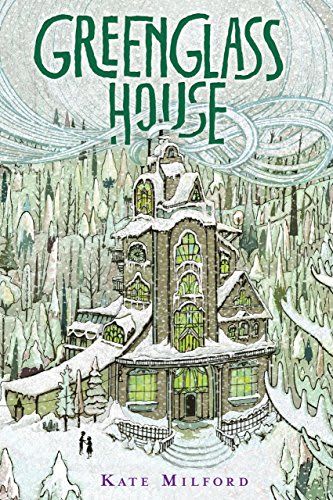 Source: Pinterest
Why It's Great?
It is a fabulous mystery story narrated through a ten-year-old boy's perspective! Greenglass House is a captivating story that revolves around Milo, who helps run the family inn. The mystery starts building when the family is on holiday, and all of a sudden unexpected guests start pouring in. A weird coincidence seems to connect them to the inn in one way or the other. The cook's daughter comes to Milo's aid in solving the mystery about everyone's strange connection with the inn.
2. What the Ladybug Heard
It is an excellent read for young mystery hunters!
Author Name: Julia Donaldson
Why It's Great?
This book is one of the most colourful and vibrant mystery picture books for young readers. Amidst the noisy farmyard, the inevitable takes place when a bunch of notorious thieves steal a prized cow. The tiny ladybug is the one who may be able to solve the mystery of the stolen cow. The quietest of all, how the little ladybug helps find the cow and get her back to the farm is what the story all about!
3. The Westing Game
'The Westing Game' is a Newbery Award-winning murder story!
Author Name: Ellen Raskin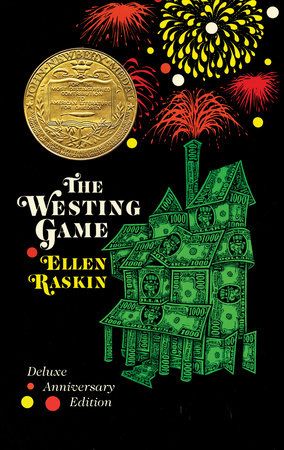 Source: Pinterest
Why It's Great?
This is one the best spine-chilling murder mystery books for kids that offers a thrilling and exciting reading experience as the story unfolds like pieces of a puzzle! The story involves a bunch of characters who get together to play a game that involves solving the murder mystery of Samuel Westing's death. The award of one million dollars is promised to whoever helps in unravelling the mystery of Westing's death.
4. The Face on the Milk Carton
The story is about Janice Johnson, who embarks on a journey to find her true identity after she experiences a shocking revelation about herself.
Author Name: Caroline B. Cooney
Why It's Great?
This nerve-wracking tale that involves suspense and mystery around family, love, and friendship is what your kid would enjoy reading! Janice never noticed the kids' faces that appeared on milk cartons on an everyday basis, but one fine day on paying heed to the printed faces, she saw a girl who went missing some time back. On a closer look, she acknowledged that the girl on the carton was her. What unfolds thereafter is what the story is all about!
5. Sammy Keyes
A book filled with mystery and adventure will interest young minds!
Author Name: Wendelin Van Draanen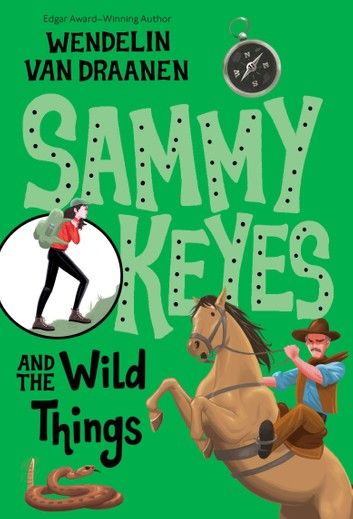 Source: Pinterest
Why It's Great?
The book is about a lovable teen detective Sammy. One of the most fun mystery chapter books, Sammy Keyes revolves around fun adventures of Sammy who is usually stuck in crazy situations. The gripping and fast-paced stories will keep the youngsters glued to the book until the end!
6. The Eleventh Hour
A fun mystery book for the kids who love animal stories!
Author Name: Graeme Base
Why It's Great?
Stunning illustrations add to the thrill of reading this amusing mystery book! The story revolves around an elephant named Horace, who throws an extravagant costume birthday bash on this eleventh birthday! To his utter dismay, someone polished off the lavish spread. Finding out who is the friend who did the unthinkable is what the story is all about!
7. A Spoonful Of Murder
A sure shot page-turner, this gripping murder mystery is about the story of two friends!
Author Name: Robin Stevens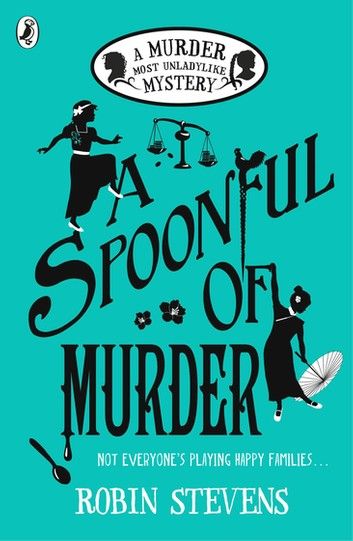 Source: Pinterest
Why It's Great?
This book was one of the nominees in National Book Award 2018 under the Children's Category. The mystery story revolves around two friends Hazel and Daisy, who travel to Hong Kong when Hazel's grandfather passes away. On reaching the foreign land, the girls find themselves amidst dangerous situations as Hazel is blamed for a murder. How the girls face such dire circumstances is what the novel is all about!
8. The Extraordinary Cases Of Sherlock Holmes
This is one of the best mystery books from the 90's about the thrilling investigations of Sherlock Holmes, who is one of the most famous detectives in the world of fiction!
Author Name: Sir Arthur Conan Doyle
Why It's Great?
The book showcases the mindboggling deductions made by Sherlock Holmes along with this trusted companion and side-kick, Doctor Watson. The book is a collection of eight mystery stories that also include The Reigate Puzzle and The Speckled Band amongst others.
9. The Guggenheim Mystery
This story is about burgeoning detectives who help solve a high-speed New York mystery!
Author Name: Robin Steven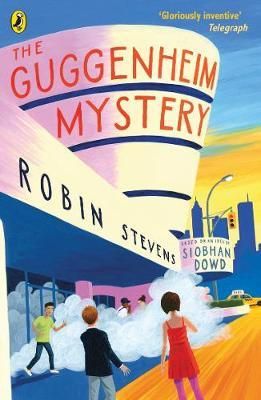 Source: Pinterest
Why It's Great?
It is a twisting tale of adventures of two kids Ted and Kat, who are on a summer vacation in New York. In an unlikely event, a painting goes missing from the world-famous Guggenheim. Gloria, who is the curator and kid's aunt, is accused of the unfortunate theft. Determined to prove their aunt's innocence and to reveal the real culprits, both the kids embark on a journey to solve the mystery.
10. Betty's Burgled Bakery
A fun and gripping tale of a bread bandit is what makes this book more interesting for young readers!
Author Name: Travis Nichols
Why It's Great?
An utterly amusing story of pastry burglary is what makes this book a fun and interesting read. Betty is an owner of a bakery shop whose shop gets looted for crackers, cornbread, carrot cake, and other goodies by some notorious bread bandit! Gumshoe Zoo comes to the aid as animal detectives are summoned to solve the amusing mystery!
11. The Mona Lisa Mystery
How will you react when you come to know that you are unknowingly involved in a criminal plot, well, this story tells you all this and more!
Author Name: Pat Hutchins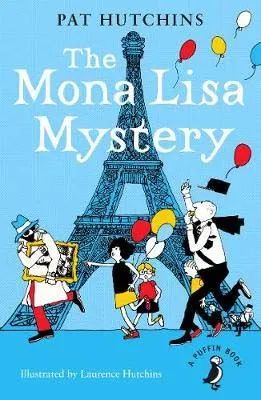 Source: Pinterest
Why It's Great?
Hampstead Primary School takes their grade three kids, on a trip to Paris and the excitement of a fun trip dampens as soon as Morgan, one of the boys on the trip realises that a bearded stranger is following them. Soon, everyone's fear turns into reality when they come to know that they are involved in a criminal plot that includes stealing the Mona Lisa painting! An utterly enjoyable and humorous turn of events makes this book a must-read for kids!
12. Invisible
This heart-wrenching tale of friendship and a hint of magic lends an element of excitement to the story!
Author Name: Robert Swindells
Why It's Great?
An element of magic, along with mystery is what enthrals the young reading minds! The story revolves around Rosie, who is a new girl in school, but she has a secret embedded in her heart. Very soon, she befriends some kids and tells them her secret that she can turn invisible. Rosie also teaches the same trick to her friends. It was only when Rosie's father is wrongly accused of the robberies in the neighbourhood that the gang gets together to catch the real crook behind the act!
We hope this list of best mystery books for children helps you find some really wonderful books for your child. Gift your kid some of these books and your child will definitely love them!