10 Astonishing Science Fiction Books for Kids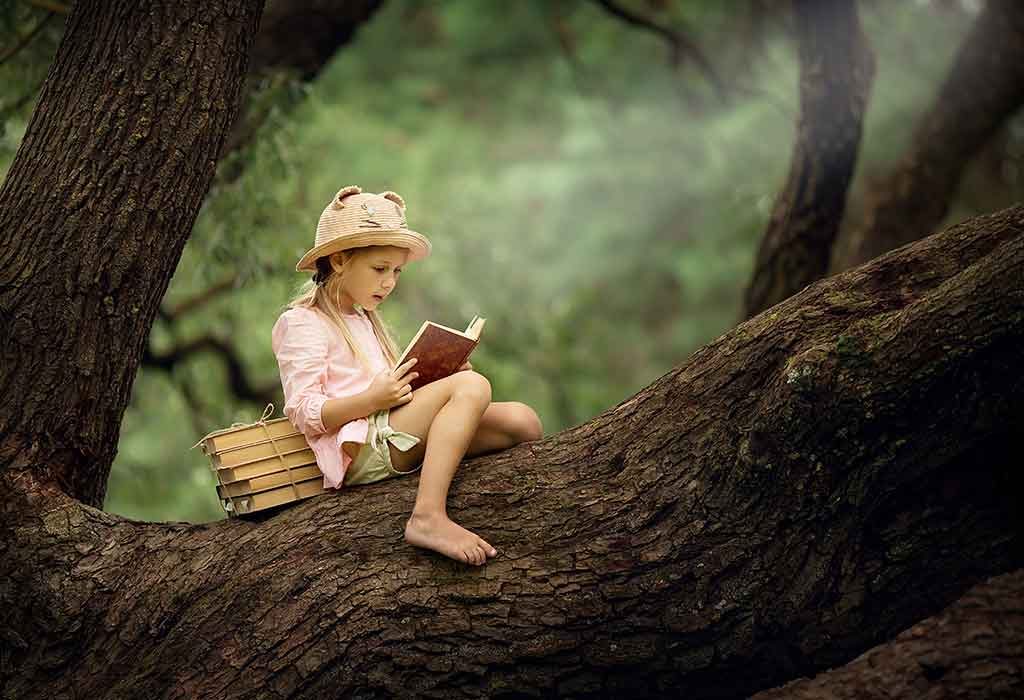 In this Article
Parents and teachers want the young kids to read to unleash their creativity and imagination. This helps the kids to widen their horizons and learn about different things. Reading fantasy and science fiction children's books, helps the kids to question and understand unique things different from their day to day life. It also develops their interest in science and outer space among other things. The kids develop the habit of reading if they start with books that interest them or captures their interest.
Best Sci-Fi Books for Kids
A science fiction book is different from a fantasy book. Science fiction has a bit more information or aspects than a magical fantasy. They include science and technology and are based on a premise that it could happen in the future or space or some other dimension. So science fiction books make the kid think and imagine something which could be possible or has bits of science and logic. The books also have robots, other planets, and aliens who make the kid think of futuristic things. The science fiction books for pre-schoolers are with drawings and illustrations to capture their attention and make them more involved whereas the science fiction for older kids is more focused on storyline and adventure.
So here is the list of some astonishing science fiction novels for you to choose from for your kids:
1. Zita the Spacegirl
by Ben Hatke
Age Recommended – 6- 8 years

Why It's Great
Zita the Spacegirl is one of the popular graphic science fiction books for elementary students telling the story of Zita who saves her best friend and the galaxy. Her best friend is kidnapped by a doomsday alien cult and Zita in search of her, arrives at a strange planet. Zita takes the role of an intergalactic hero as she encounters shocking things. She tackles neurotic robots, humanoid chickens, doomed planets, ancient prophecies and con man to save her friend. The book tells a fascinating tale of friendship and redemption, much loved by kids.
2. Ricky Ricotta's Mighty Robot Vs. The Voodoo Vultures from Venus

by Dav Pilkey, illustrations by Dan Santat –

Age Recommended – 6- 8 years

Why It's Great
This beautiful book created by Dav Pilkey, with marvelous illustration by Dan Santat is an action-packed story for young kids. The book in full-cover tells the story of Ricky and his Mighty Robot as they fight with bad guys. The bad guys are evil Victor Von Vulture and his army consisting of Voodoo Vultures from Venus who want to take control of Earth. Ricky with his friendly and flying robot send them packing.
3. Charlie and the Great Glass Elevator

by Roald Dahl

Age Recommended –8 years

Why It's Great
This beautiful book for kids by the famous writer Roald Dahl is the sequel to the popular Charlie and the Chocolate Factory. The book tells the story of the same Charlie and begins from a point in the prequel where Charlie and Wonka burst through the chocolate factory roof in the Elevator. As they pick up the Grandparents, they meet an accident and head straight into orbit in the Space Hotel. At the hotel, they encounter the famous aliens Vermicious Kids who are in wait to devour the guests and staff of the hotel.
4. Doodle Adventures: The Search for Slimy Space Slugs!

by Mike Lowery

Age Recommended –7 to 8 years

Why It's Great
This popular book engages the young kids with its space-adventure plot and Carl Duck but, the hilarious narrator of the story invites the kids to find the priceless artifact which is missing by using their bravery, drawing, and heroism. The artifacts are taken by Captain Sleezoog, the slug and in the journey to recover the artifacts from him, the reader has to do their bit by drawing. The young reader has to draw to ensure they get the spacesuit and everything else to bring along. The kids need to draw some other things and it keeps the kids engaged.
5. Hello, Nebulon! (Galaxy Zack)

by Ray O'Ryan

Age Recommended –6 to 8 years

Why It's Great
This fun and entertaining chapter tells the story of a boy, Zack who moves to a new planet. The boy Zack is nervous about his new life, a new school and who his new classmates will be. He dreams that his classmates are not human but slimy aliens and pizza have the toppings of gross bugs and worst that he can never talk or meet his friends on Earth. But contrary to his fears when he comes to Sprockets Academy, he befriends Drake Tucker who is the resident of Nebulon. And he starts enjoying the school and later a mysterious surprise ensues. The story is about that surprise.
6. If You Decide to Go to The Moon

by Faith McNulty and Steven Kellogg

Age Recommended –4 to 8 years

Why It's Great
This a lavish storybook with beautiful pictures that tells the story of a boy who travels to the moon. The book has a wonderful combination of science with poetry. The book tells us how the boy has to prepare for the travel and spend two and a half days on a ship. The boy needs to contemplate the vast and immense space. He enjoys bouncing on the moon in an airless and waterless environment and also finds his way back home from the grey surface.
7. Cosmic

by Frank Cottrell Boyce

Age Recommended –7 to 8 years

Why It's Great
This hilarious book tells the story of Liam, a big boy of 1-2 years of age. He is so big, that people take him for an adult rather than a 12 years old boy. He is expected to behave as an adult as he is big. So frustrated Liam enters the Greatest Dad Ever Contest. Somehow in the contest, he finds himself in space on a rocket ship 200,000 miles away from Earth.
8. Eager

by Helen Fox

Age Recommended –7 to 8 years

Why It's Great
The family of Gavin Bell had a robot, Grumps. After many years of use, the robot starts to malfunction. The family can't afford a new robot, so they take the offer to keep Eager, an experimental robot who is goofy-looking. Eager is taking time to understand the world and in the meantime, Gavin and his sister see that the new robot has a rebellious streak against the new owners. The book also raises some questions about what it is to be a human, technology and free will.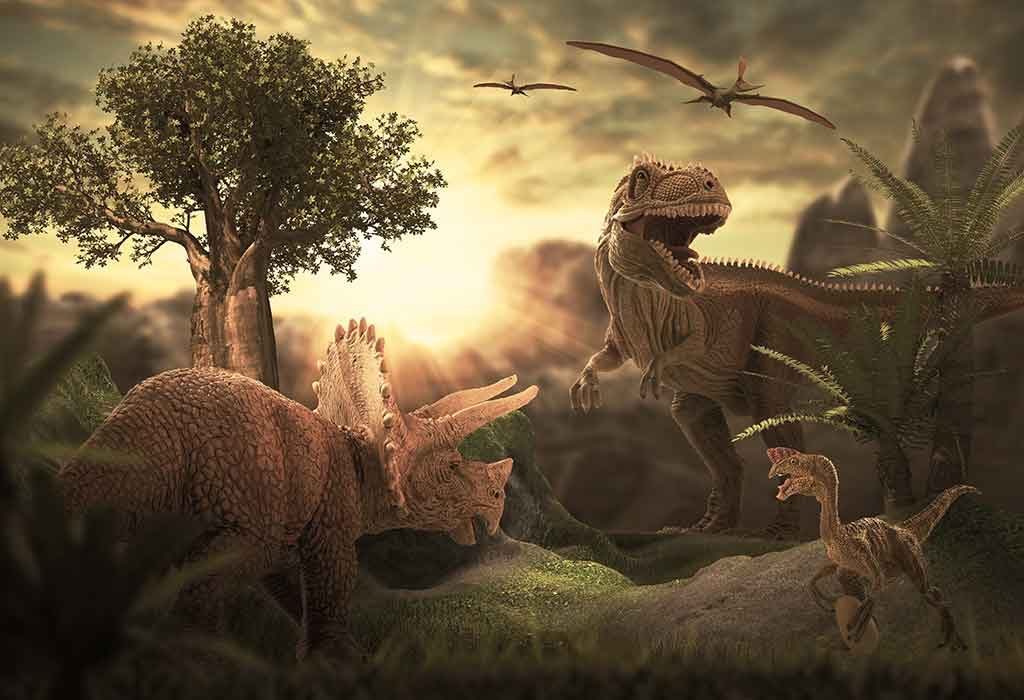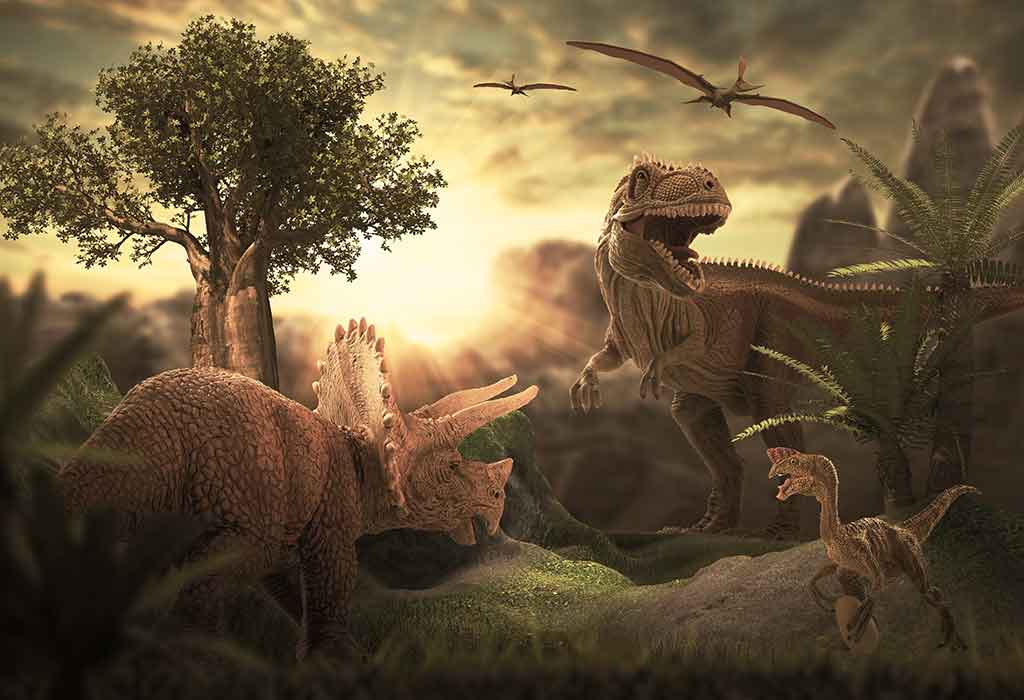 9. Found

by Margaret Peterson Haddix

Age Recommended –7 to 8 years

Why It's Great
The book is about the childhood fantasy or aspiration that most children have that they are offspring of some famous personality, somehow lost and adopted by an ordinary family. The book adds to it's the ultimate science fantasy of time travel. The story starts with a tantalizing scenario where a plane out of nowhere comes and drops thirty-six babies and vanishes. The story forwards to thirteen years and two kids out of those babies start receiving sinister messages, which prompts them to investigate their past. Their quest for their past leads them to where they came from and the conspiracy takes them to a very distant future from the far past.
10. Aliens for Breakfast

by Stephanie Spinner and Jonathan Etra

Age Recommended –6 to 8 years

Why It's Great
This simple and fun story is about Richard Bickerstaff. One morning as Richard sits down for his breakfast, he discovers that his favorite cereal, Alien Crisp cereal, and its bowl is the home of the real alien, named Aric. Aric tells him that he has come to save Earth from the wrath of evil Dranes, a rival alien community.
Gifting a science fiction book to young kids is the easiest way to improve their reading habits and keep them occupied for hours. These books are easy to read for the kid and keep them engaged due to interesting characters such as aliens and robots. Most take the young kid to an adventurous journey and unleash their imagination. They aim at making the child start liking science and start developing an interest in it. So they are good for his mind and creativity.