How to Throw an Eco-Friendly Party for Kids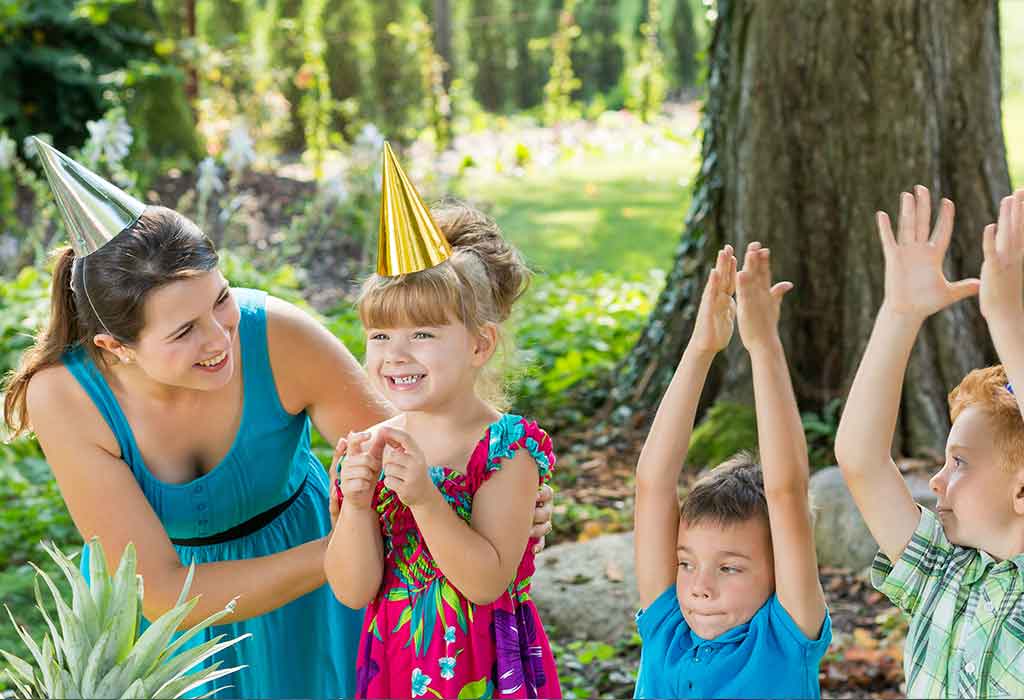 Practising rather than preaching is a great way of inculcating and imbibing good values in your kids. If you wish to make your child more conscious about caring for the environment, it has to start from a young age, and one of the best ways is to take baby steps towards the big changes. And one of the steps can include organising an eco-friendly party. Well, it may sound like too much work, but with proper planning and some changes in your perspective, you can make any party fun and exciting for your kids. We will be sharing some eco-friendly party ideas that you can easily incorporate into your kid's party and make it absolutely awesome.
What is an Eco-Friendly Party?
So, what exactly does it mean when we talk about celebrating an eco-friendly party? It is not only about throwing any random party, but it is actually about celebrating in a manner that really matters, which means planning the celebrations in a way that is targeted towards minimising the burden on the environment.
Have you seen that in most cases, parties end up with big piles of garbage bags, which can be potentially harmful to the environment? However, when you make a shift in your mindset and think of hosting an eco-friendly party, you are inevitably preparing your child to become more responsible for the environment and do your bit for the environment.
If you have this kind of party in mind, you as a parent must keep a check on your expectations before you help your child do the same. This means letting go of any larger-than-life party ideas and instead focusing on a party that actually make a difference and matters. The best part is that most kids usually have very basic demands for a party that includes their favourite food, some fun games, and some eye-catching decorations. These all can be easily achieved in an eco-friendly manner. So, more than the child, it is the parent who needs convincing when organising such parties.
However, make sure that you and your kid's ideas are in sync, and then hosting an eco-friendly party will become very easy.
Interesting Eco-Friendly Party Ideas for Your Child
When you make up your mind about throwing an eco-friendly party, you are not only going to be kinder towards the environment, but you are also introducing your child to a whole new idea of having a fun and practical party. This section shares some party ideas that you can incorporate to make your eco-friendly party a hit!
1. Eco-Friendly Invitations
The first thing that you plan for a party is the party invitations, and if it is an eco-friendly party, then the invites have to be well thought of and eco-conscious too. Here are some ideas that you can consider:
One of the most personal yet eco-friendly party invitation ideas is to give a call to each and every guest. However, make sure that you write all the points you wish to share with your guests about the party to avoid confusion. For example, you should clearly state the venue, the time, or dress code (if any). Also, make sure that you give a call well in advance, just like sending any other kind of invite so that the guests have enough time to plan their day.
Another great idea is to send messages on the phone. You can make a handmade invitation or ask your child to paint or draw something, and you can write the party's details on it. You can click a picture of the invitation and send it as an invite to the guests.
You can also opt to send digital invites, and there are many websites that offer paid and free electronic invitation options.
2. Eco-Friendly Party Decorations
Planning for eco-friendly party decorations may get tricky because balloons, glitters, shimmer or anything made of plastic will simply defeat the purpose. However, there are many interesting and fun ways of doing up the party space with environmental friendly birthday decorations ideas:
Make use of the decorations that you already have at home, such as lanterns or Christmas lights.
Natural elements can help in adding some majestic feel to the décor. This means that you can use things from nature such as pinecones, dried twigs, seashells, rocks, and dry or fresh flowers to accentuate various nooks and corners of the party place.
Party décor is all about adding some newness and freshness to the existing setting. If you rearrange your furniture, artefacts, and other belongings, it will instantly perk up the space and give it a party feel.
You can place your kid's pictures or other souvenirs from your kid's childhood days to do up the place.
You can also arrange a food table to be a part of the décor and make it more colourful and appealing.
3. Food to Serve in an Eco-Friendly Party
Sticking to healthy food options and giving packaged and highly processed food items a miss is something that will be a viable option. Here are some food items that you can consider:
Well, if it's a green birthday party that you plan to throw for your kiddo, then get the cake from mommy's own bakery. Baking a cake at home means reducing the waste that includes unhealthy additives, plastic figurines or toys, plastic packing boxes, and other items.
Buy uncut fruits and veggies and cut them at home rather than buying cut fruits and veggies that are packed in preassembled trays. You will not only reduce plastic waste but also save money.
Consider homemade food options that are not only a healthier choice but can be made into fun and exciting snacking options as you can cut and arrange them in various unique ways.
Apart from food, it is important to pay heed to how you plan to serve the food. Using eco-friendly paper plates or reusable plates is highly recommended, and the same goes for the glasses. Also, ditch the plastic straws and opt for paper straws instead and if possible, skip the straws altogether.
4. Games to Play in an Eco-Friendly Party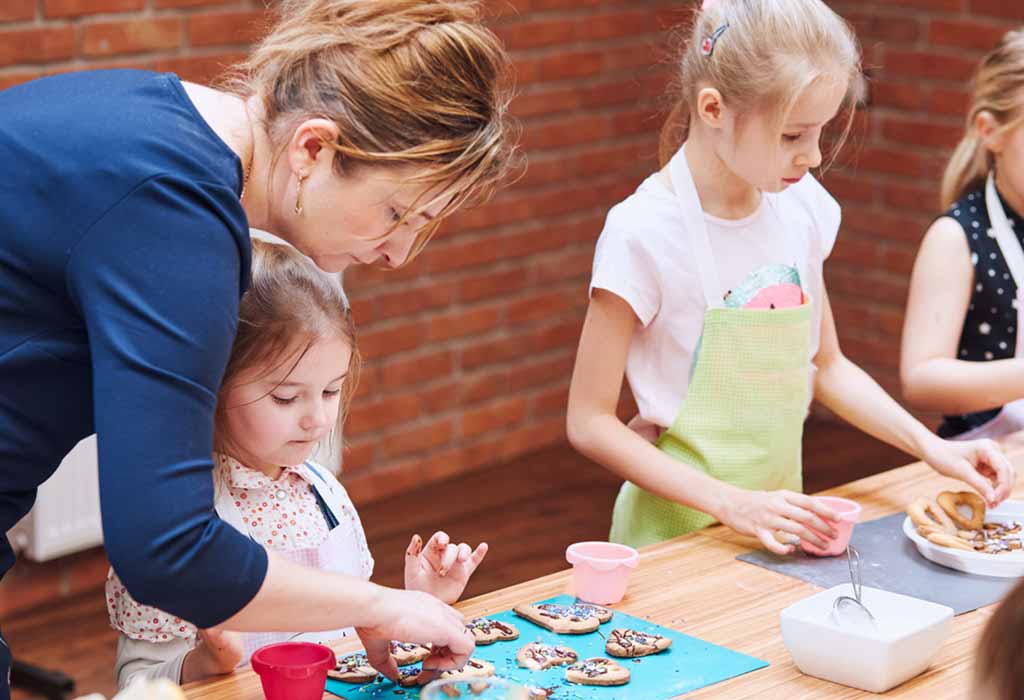 Now, this is the most fun part of any kid's party, and every child looks forward to playing some interesting and entertaining games at the party. Here are some games that you can organise for the kids:
Musical Chairs: This is a game where kids have to run around the arranged chairs while the music plays and get a hold of a chair to sit when the music stops. The kids have to secure a chair for themselves as the chairs keep reducing in each round.
Scavenger Hunt: You can hide different objects around the house and ask the kids to find the hidden items.
Treasure Hunt: You can write clues and hide them in various places, where a clue would lead to another until the kids find the hidden treasure.
A Photobooth: You can set up a photo booth with some props and costumes and let the kids have fun by clicking some quirky and fun photos.
Make an Artwork: Give the kids some art supplies, such as crayons or paints. Ask them to make artworks that can be displayed on a board and become a part of the décor.
5. Favours for an Eco-Friendly Party
Believe it not, giving away party favours is something that we can simply do without, especially when you are planning an eco-friendly birthday bash. But if your kid insists on giving away favours and sending his friends with some takeaway from the party, do not worry as we have some great eco-friendly party favour ideas for you:
A small hamper of homemade goodies such as muffins or candies packed in a paper bag.
A small planter or seeds that the child can plant himself can be a great party favour for an eco-friendly party.
Make some goodies from the best out of waste, such as pencil holders, trinket boxes, etc., and give away as favours. A great way of putting your craft ideas to use and making something that is handmade for your kid's friends will be very thoughtful.
Take pictures of every child enjoying the party and send these pictures to their parents with a heartwarming thank you note. This is a great way of sharing moments from the party with the kid's family!
If you would like to buy favours, then you can opt for eco-friendly art supplies such as colouring books, crayons, sidewalk chalks, etc.
Some Important Tips
Here are some additional tips that can make a lot of difference when you plan on hosting this kind of party for your child:
You can donate leftovers or any extra party supplies to your local community centre or other places.
Do not boast or feel sorry for hosting such a party. It is a personal choice that you and your child made. However, if anyone wishes to know more about such parties, then you should not hesitate to share your inputs.
You should plan to borrow party supplies such as cutlery, furniture, decorations, etc., from your friends or neighbours and also encourage them to borrow the same from you whenever they need this kind of stuff.
Keep the gathering limited to avoid creating too much noise and ruckus around. Small gatherings can be easily managed and ensure there will be less of a mess and noise.
Now that you know everything about hosting an eco-friendly party for your child, you can easily plan and implement it and make it special for your kid and his friends!
Also Read:
Spa Party for Children
Tea Party Ideas for Children
Unicorn Party Ideas for Children