Importance and Tips to Go Plastic Free with Your Kids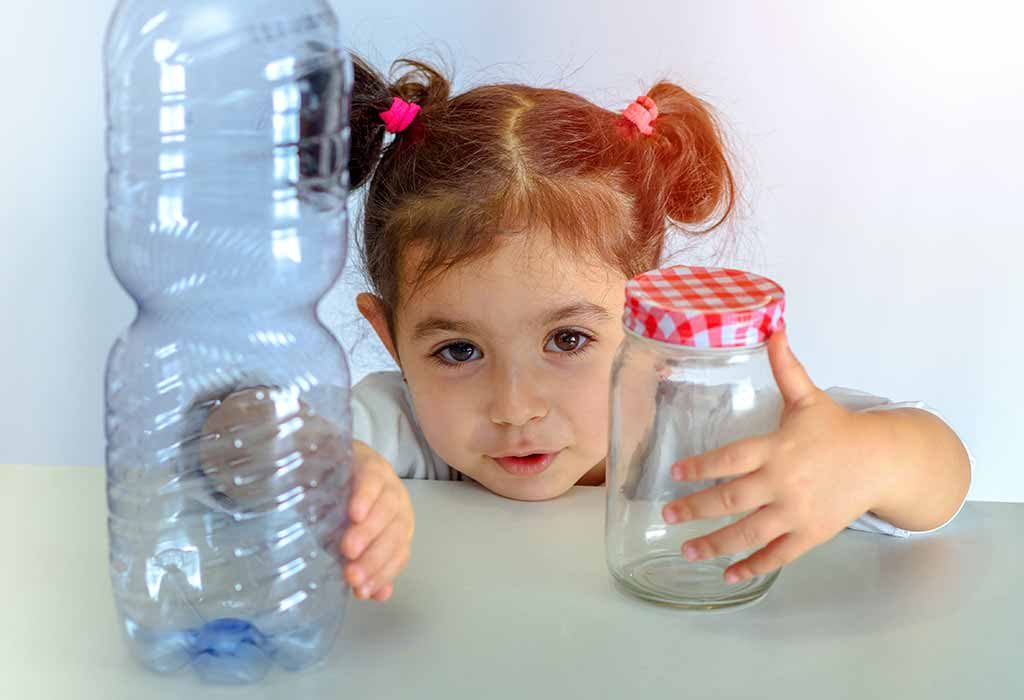 Plastics are one of the major sources of pollution on this planet. About 50 billion bottles of plastics are disposed of every year and many countries have already started banning the use of plastics because of the damage it causes. Now that adults have started taking steps to create a cleaner planet for the next generations, it is equally important for children to get involved in these processes. Creating more plastic free kids will only encourage eco-friendly habits.
Why is it Important to Teach Children to Be Plastic Free?
It might be tough for little children to understand the importance and magnitude of the pollution issues and why they must take some steps to reduce their use of plastics. Children should learn to get used to plastic-free environments because the future is in their hands. They must create a cleaner world for them to live in.
You can teach your children about plastic by making efforts to reduce the amount of plastic used around your home and you could involve them in activities that will help them learn about the problem and what they can do from their side to help.
Involving your kids in recycling efforts can help them understand about waste and the amount of trash we produce over time.
If your home is near an ocean or lake, then you could participate in a beach clean-up so they can learn about the impact plastic wastes have on our environment. They can also learn about the harmful effects it has on our wildlife.
You could offer to take a class on a field trip to a recycling facility to help the children learn more about plastic and pollution.
You could plan an activity in class that teaches students about plastic pollution.
When you go for grocery shopping, take your children with you and teach them how choosing less plastic packed items are good for the world. Make finding plastic-free alternatives a fun activity.
Teach the children the significance of reusing objects that are already available instead of buying new school supplies and toys.
Tips to Help Kids Go Plastic Free
These plastic free ideas for kids are a great way to reduce pollution.
1. Pack Plastic-Free Lunch
When you pack your children's lunch, try to switch to non-disposable alternatives. This is an amazing way to teach your child to go zero waste when not at home and even involve other people. Therefore, instead of using plastic wraps and containers they can use reusable containers. This will save money in the long run though it might cost more than disposable options. These containers can be taken when they go for sleepovers, road trips, or camping trips making them a good investment.
To wrap snacks and sandwiches you can use reusable fabric wraps. There are varieties that contain a zip for closing to keep the loose snacks from falling or fold like a napkin. These wraps are washable and they have a lining that is toxin-free making it easy to clean.
Reusable utensils made of bamboo work well with salads, yoghurts, and soups and these are portable.
Using stainless steel container is a great option since they are lightweight. These containers come in many sizes and can carry everything. Your kids can take lunch kits which eliminate the need for taking lunch bags to carry everything.
For water and juice, you can give a stainless steel bottle to use throughout the day.
2. Zero-waste Presents
Almost every toy for children is wrapped in plastic or even made out of thick plastic. Refusing such toys is a good way to start teaching children. Instead of plastic toys, you can request the family members for books or heirloom gifts like wooden toys and teddy bears. If your child is going for a birthday party then request the family not to present your child with any party flavours because these are mostly made out of plastic. Your child might find this very hard at the beginning but you are involving your child in a zero waste learning process. They will feel empowered in the long run. When the child is giving gifts, remember to get something that can be kept for many years and not something that is easily thrown away.
3. Jars for Ice Cream Stores
Another great way for helping your child go plastic-free is gifting them little jars that they can take to the ice cream parlour. Normally, ice creams are given with plastic spoons and put into Styrofoam or plastic cups. Instead of this, your child can take their own Mason jars and metal or wooden spoons. This is a little lifestyle change that will have a great impact on our planet for the future. This is a continued interactive method that will help your child involve in steps to create a waste-free future.
4. Digital Assignments
If your kids are a little older then this is another great way to get rid of the waste. Assignments usually take a lot of paper and plastic files which will mostly end up being thrown away. Requesting the teacher to give digital homework will encourage the children to remain waste-free outside the home and solidify a lifestyle that is zero waste. Also, it is an amazing way to involve technology in a sustainable and responsible way.
5. Create a No Plastic Rule
This is one of the most important ways to help the child reduce waste though this is a very common method. The concept of "no plastic in the house" can become a strict rule. Though this might be very hard to implement at the beginning, when done creatively, it can become a very fun family activity.
6. Plastic-Free Birthdays
From decorations to party favours, birthday parties involve a lot of plastic. You will find many fun and convenient party options made out of plastic but you can swap these items with eco-friendly alternatives.
You can switch to paper bags instead of plastic party favour bags. These bags can be decorated with colourful scraps of fabric, drawings, or coloured paper. You could also create a fun activity out of it. Let the children decorate their bags with colourful drawings.
Instead of filling party favours with plastic objects, you can choose to fill it with coloured pencils, sidewalk chalk, homemade play dough, natural crayons, or homemade cookies.
You can make customised banners instead of plastic banners. These customised banners can be made out of recycled paper or cloth.
You can use coloured biodegradable straws for party ware, and compostable plates, cups, or silverware.
Balloons can be harmful to wildlife as the animals might ingest pieces of balloons. Instead of using balloons, use colourful papers for decorations or make something out of the natural elements found in your backyard to create an inviting and fun place.
Plastic is not just harmful to the planet, it is harmful to the health of your children. It is made of chemicals and dangerous ingredients which will have effects in the long run. Therefore, it is best when parents help to set an example for a plastic-free lifestyle. When the children have a plastic free childhood, it can help them build a world without pollution in the future.
Also Read:
Pollution Facts for Kids
Water Pollution Facts for Children
Air Pollution Facts and Information for Kids