English Movies That Your Kids Can Watch in Their Free Time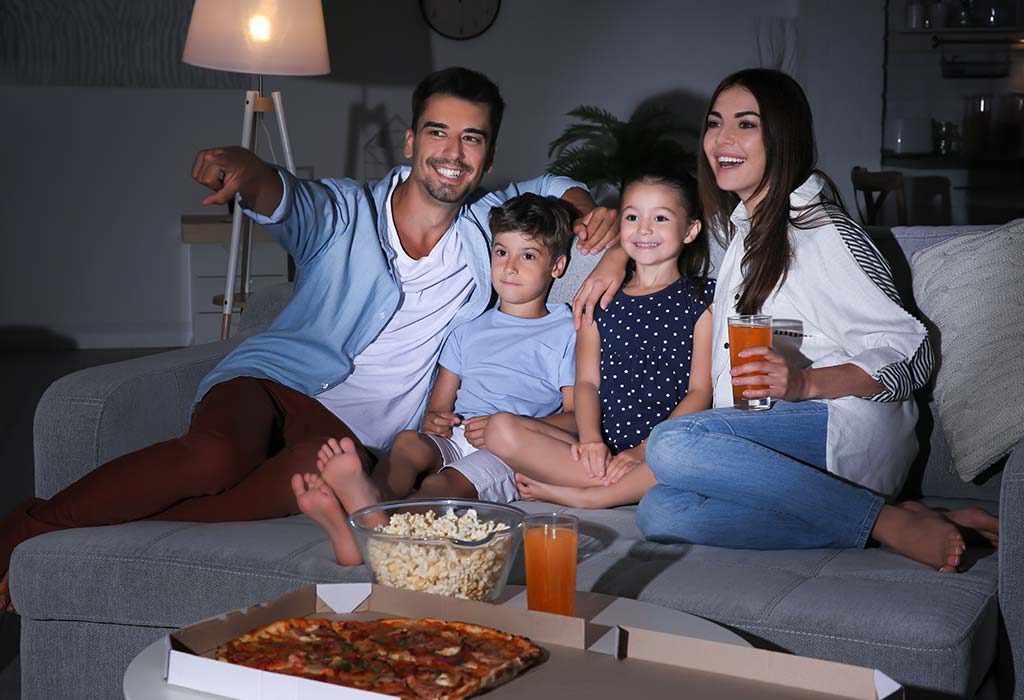 Watching a movie with your family is one of the best ways to spend some quality time with the people you love. If you are planning to watch a movie, your kids won't just sit quietly and let you watch one – they'd want to watch the movie too. If your kids are young, then you will have to make sure that the movie you plan to watch is appropriate for them. If you are looking for some movies that you can watch with your kids or they can watch it on their own to kill time, we have some suggestions for you. We have compiled a list of English movies that your kids will love to watch – these movies are entertaining and we are sure your children will enjoy watching them.
Best English Movies That Your Kids Can Watch
Here is a list of animated, comedy, and fantasy English movies that your children can watch in their leisure time.
Animated Movies
Kids love to watch animated movies, so here are some of our recommendations of animated English movies for kids.
1. Cinderella, 1950
Cinderella is the story of a girl who has lost her parents at a young age. She lives with her stepmother and two stepsisters. She is forced to work as a maid in her own residence. Cinderella is tormented by her stepmother and stepsisters. However, her fate changes when she attends the royal ball where she dances with the prince, who is enchanted by her beauty. When it's midnight, she leaves the castle of the prince, but one of her glass slippers falls. The prince is determined to find Cinderella. Let your kids watch this movie to find out if the prince finds Cinderella in the end or not.
2. Frozen, 2013
Frozen is an animated musical film released in the year 2013. The story of this movie is about a fearless princess who embarks on a journey to find her estranged sister. The princess is accompanied by her loyal reindeer, a rugged iceman, and a naive snowman. Princess Elsa also has some magical power that allows her to create ice and snow. Her power inadvertently traps the entire kingdom into eternal winter. As the story progresses, you will see the struggles that she goes through in finding her sister and in undoing the damage to her kingdom.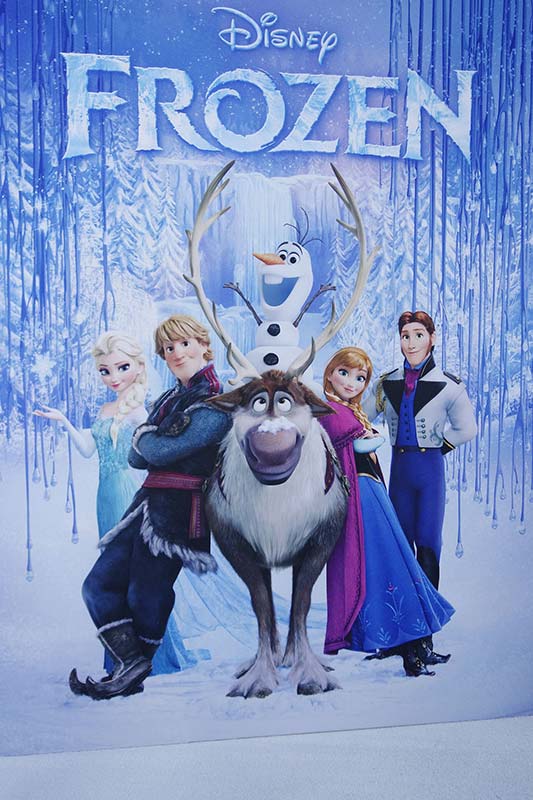 3. Coco, 2017
Coco movie won the Oscar for best animated feature at the 90th Academy Awards in 2018. The concept of this movie is inspired by the Mexican holiday 'Day of the Dead'. The protagonist of the movie is a twelve-year-old boy named Miguel who dreams to have a career in the field of music. However, his family is dead against the idea and forbids it. Miguel accidentally gets transported to the land of the dead where he meets his great-great-grandfather, a deceased musician. He helps him to return to his family and to reverse his family's ban on music.
4. The Little Mermaid, 1989
This movie exhibits the life underwater through spectacular animation and gripping storyline. Ariel is a young mermaid who longs to go on land and experience life on the other side of the world. Her father forbids her but she still plans to go. She falls in love with a human prince. Being madly in love, she makes a mistake by making a deal with an evil witch. The witch gives Ariel human legs in exchange for her melodious voice. Whether she unites with the prince and gets her voice back or not, your kids will have to find out.
Funny Movies
Here is a list of comedy English movies for children.
1. Elf, 2003
This movie is about Buddy, who gets transported to the North Pole by crawling into Santa's bag. He is raised by elves and he grows up believing himself to be an elf too. However, after learning the truth that he is a human, he heads back to New York City to get united with his biological parents and also to the spread the Christmas spirit in the world of cynics.
2. The Incredibles, 2004
This funny movie is about superheroes. The story revolves around a family of superheroes who live a quiet suburban life because they are not allowed to exercise their superpowers because of a government mandate. However, the innate urge of Mr. Incredible to save people in distress gets them in a vengeful confrontation with a fan-turned-enemy, who also owns a killer robot.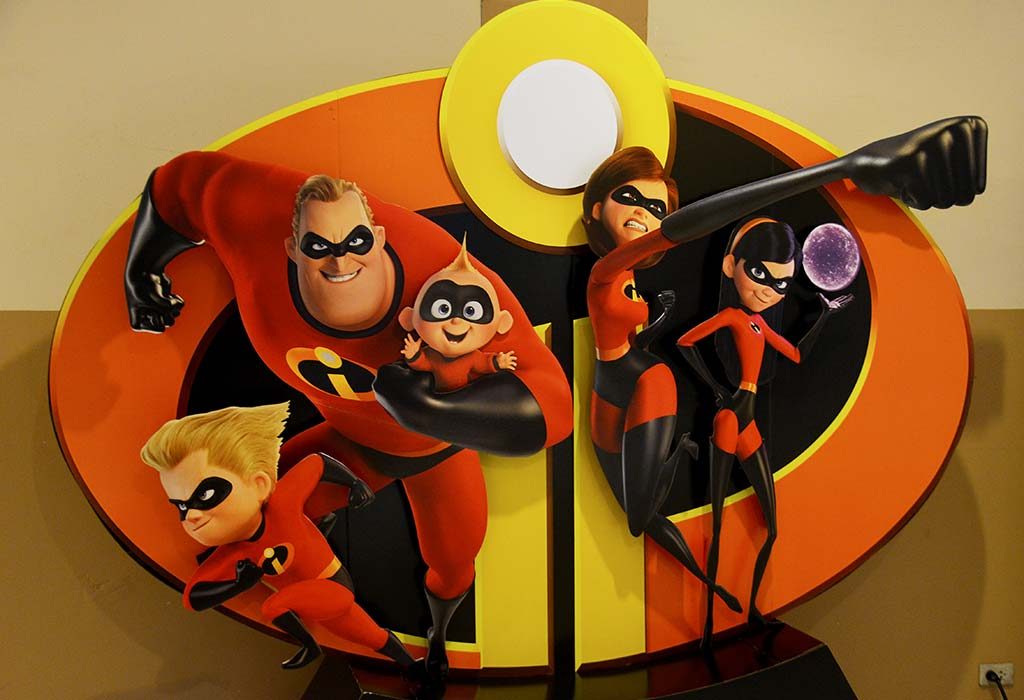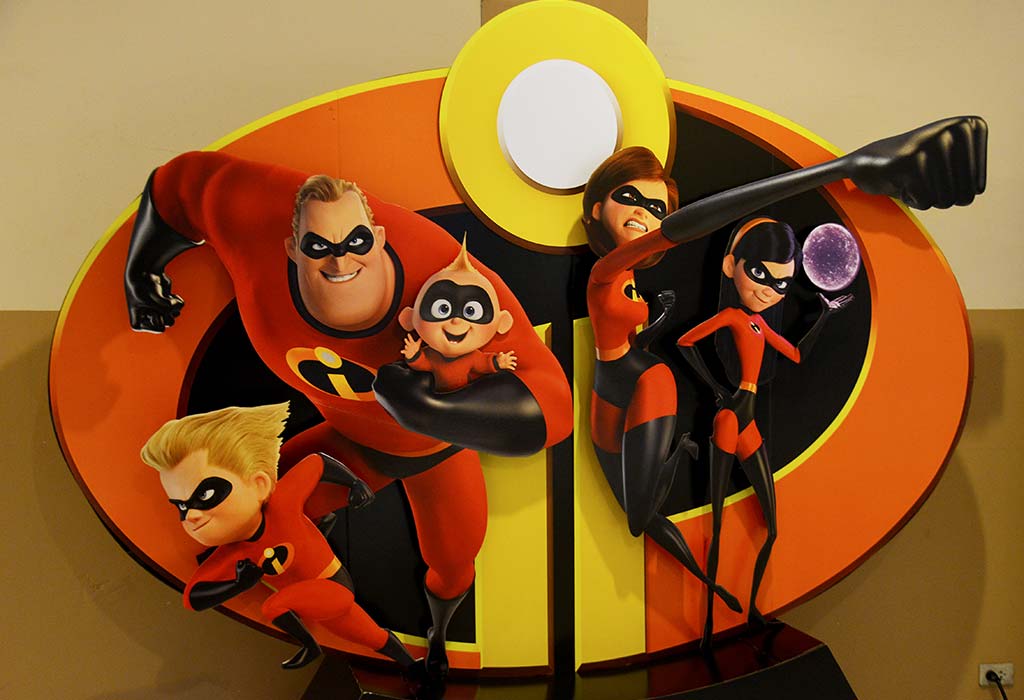 3. Mary Poppins, 1964
Mary Poppins is a classic children's film which is loved by children of all age groups. The story revolves around a banker, his notorious kids, and a nanny. The nanny takes care of the kids and teaches them good virtues and manners by adopting her peculiar methods. Slowly and gradually the kids start to love the nanny.
4. The Sound of Music, 1965
The Sound of Music is another classic English movie that every child must watch. The story revolves around Maria, who is an aspiring nun. She is appointed a governess to seven motherless children who live with their father, a retired naval officer. Initially, the kids despise her, but soon they start adoring Maria. Maria also marries the officer and together they find a way to survive the loss of their homeland.
Fantasy/Adventure Movies
Here is a list of some famous fantasy or adventure movies for your kids
1. Beauty and the Beast, 1991
This movie presents the story of a fictional character Belle, who is a beautiful young damsel. She is a kind-hearted soul, who loves to read. This story explores the relationship between a prince, who is transformed into a monster, and Belle, who he imprisons in his castle. The beast (the prince) has to learn to become kind and love Belle if he wants to become human again. He must earn the love of Belle before the last petal falls from the enchanted rose or he will remain a beast forever. Let your kids watch this movie to find out if Belle falls in love with the beast or not.
2. Snow White and the Seven Dwarfs, 1937
This movie is about Snow White, a princess, who lives with her evil stepmother. Her stepmother despises Snow White because of her enchanting beauty. Her stepmother wishes to kill her but Snow White runs into the jungle where she takes refuge into a house that is owned by seven dwarfs. These dwarfs slowly become her friends and help Snow White in defeating her evil stepmother.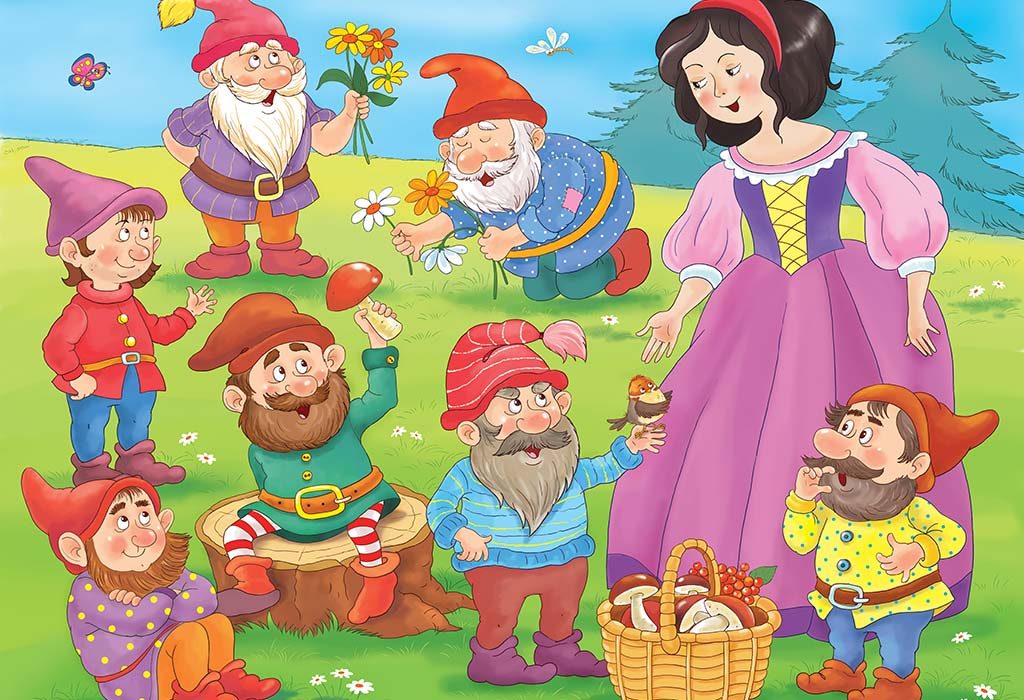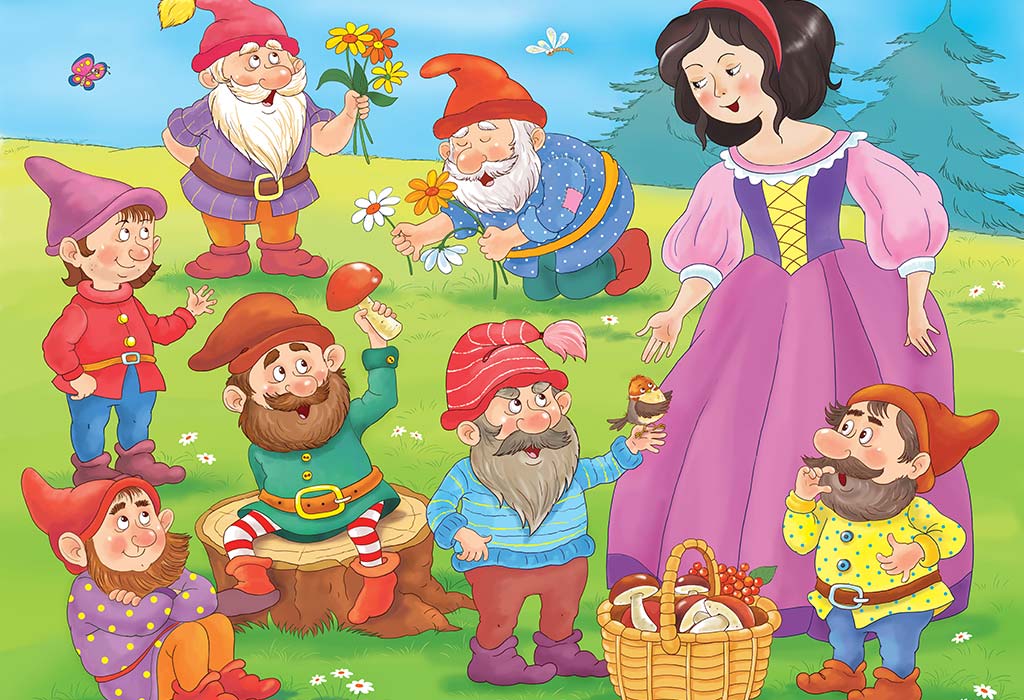 3. Alice in Wonderland, 1985
This movie centres around Alice, who gets transported into a world of fantasy after she follows a white rabbit. Alice encounters many adventures and characters during her journey through the mystical land and finally finds herself in her bed dreaming. The movie is filled with many exciting adventures that your kid would surely enjoy.
4. Tangled, 2010
The movie Tangled is about Rapunzel, a beautiful, young, and innocent girl who is forced to stay in a high tower, away from the fancies of the normal world. Rapunzel is a princess who is separated from her parents. She has magical long blonde hair. She wishes to explore the world outside her secluded tower but her mother stops her from stepping outside. Soon her wish comes true and she goes out against her mother's wishes. She accepts the help of a good-hearted thief called Flynn. He helps her get out of her house and explore the outside world.
Upcoming English Films for Children in 2019
Now that you have a list of some classic English movies, you may be thinking what 2019 has in store for your kids. Here is a list of upcoming English movies that will keep your children entertained.
1. Wonder Park, 15th March 2019
Wonder Park is a fantasy movie. The protagonist of this movie is a girl named June. June once dreamt of an amusement park known as Wonderland, which had talking creatures and crazy rides. On growing up, June forgets about her dream but destiny has something else in the store because she finds that her dream park is for real.
2. Pokémon: Detective Pikachu, 10th May 2019
This is the first ever Pokémon movie that revolves around, Pikachu. The voice of the protagonist is given by the famous actor Ryan Reynolds. This movie is expected to hit the theatres in May this year. Get ready to have a wonderful time with your kids as they watch this movie.
3. The Secret Life of Pets 2, 7th June 2019
This movie is the sequel to The Secret Life of Pets, 2016. The story of Max and his friends is set to continue in this movie too. The movie is set to release in June this year. So book the tickets well in advance and take your kids to watch this movie.
4. The Lion King, 19th July 2019
It is a remake of the 1994 classic by the same name. The story revolves around Simba and his journey to get back what rightfully belongs to him.
These are some of our recommendations of English movies that your kids can watch in their free time. We hope your kids enjoy these movies.
Also Read:
Top Educational Movies for Children
Best Movies for Kids to Watch on Netflix
?>