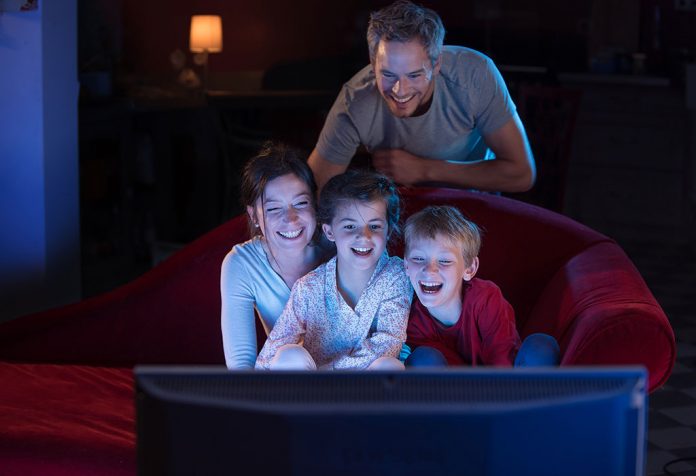 Last Updated on
A child's development does not depend on schooling and books alone, playtime and movies help in his development too. Fun educational movies can help in the overall development of the child as these movies render important life lessons that cannot be taught by means of books.
Educational Movies for Children to Enhance Their Mental and Social Development
There are tons of educational films for kids that can help them obtain new knowledge and information on a variety of subjects. Good movies can give great moral lessons to children and hence you should not stop your child from watching movies altogether. Movies can also help children to be social and transform their behaviour in a good way. So, here are some awesome movies that your kid will love watching:
1. Finding Nemo
It did not take long for this movie to reach the hearts and homes of everyone when it released. The story of a father looking for his lost son took the world by storm and soon became one of the top family movies of all time.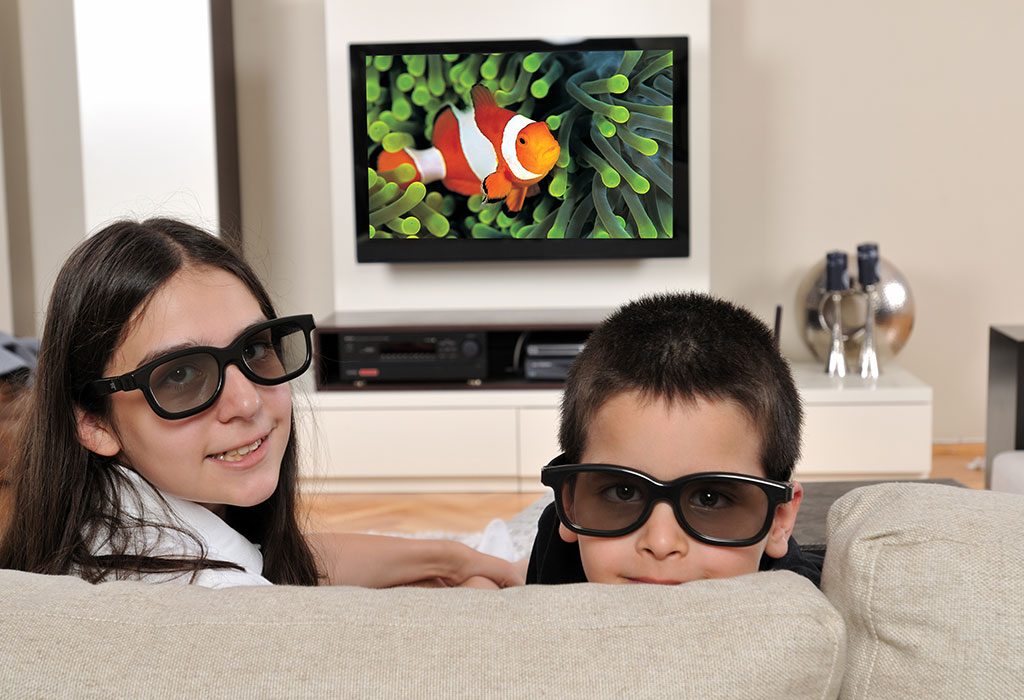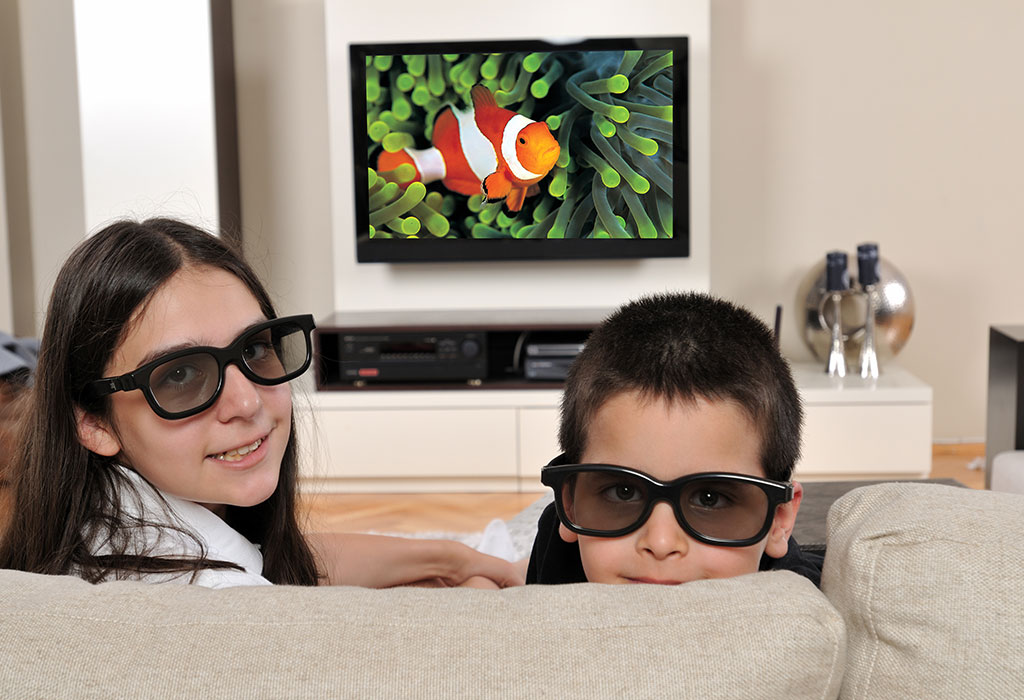 What Will Your Child Learn
Finding Nemo is a great story that revolves around the concept of parenting. The starting scenes establish how important it is to listen to your parents and be careful about the dangers that surround your lives. As the story progresses, it also teaches kids to be brave and courageous even in the face of adversity. Valuing those friends who help you when you are in trouble is also an important lesson this movie teaches.
Suitable Age
This movie is best for kids who are 5 and above.
2. Babe
While pigs may not be looked at as cute domestic animals, this movie flips the table around and makes everyone fall in love with a wonderful pig who finds its own way in life.
What Will Your Child Learn
There are two movies of Babe that demonstrate unique lessons. The first movie can teach the kids to believe in their abilities and be confident to try out new things without being afraid. The other movie shows how scary it is to be in an unknown environment, but keeping calm and staying true to yourself can help you find your own way.
Suitable Age
Your 5-year-old toddler would love the film.
3. The Story of Mankind
An educational film, this movie takes the audience on a journey, right from the origin of the universe, through the development of civilizations, showing us how mankind evolved.
What Will Your Child Learn
The movie is extremely focused on providing great visuals, which makes it easier for kids to understand the concepts of old history that might be too difficult to imagine. The origins can instil a sense of humility and can literally turn into a notebook for your kid's history lessons. Most historical innovations are described in this movie, too.
Suitable Age
Kids that are at least 8 years old would benefit from watching the film.
4. The Sound of Music
This movie has been considered to be one of the most important movies to have ever graced the 20th century. It released in India a few years later, but still managed to captivate people all around.
What Will Your Child Learn
The backdrop of the war and fleeing from Austria might not be relevant to most kids. But what the movie helps children to understand is that a positive perspective towards life can help you wade your way out of troubles. Julie Andrews who plays Maria in the movie is an inspiring character. She is an amazing singer and she sings to drive away the sadness of life. She also teaches the kids to sing and soon they sing their own tunes too.
Suitable Age
For kids who are 6 and above will be able to grasp this movie well.
5. Toy Story 2
One of the greatest animated educational movies for kids, Toy Story 2 was a great follow-up to the original film, which came with better animation and a story that went beyond the homes and took the toys on a ride outside their comfort zones.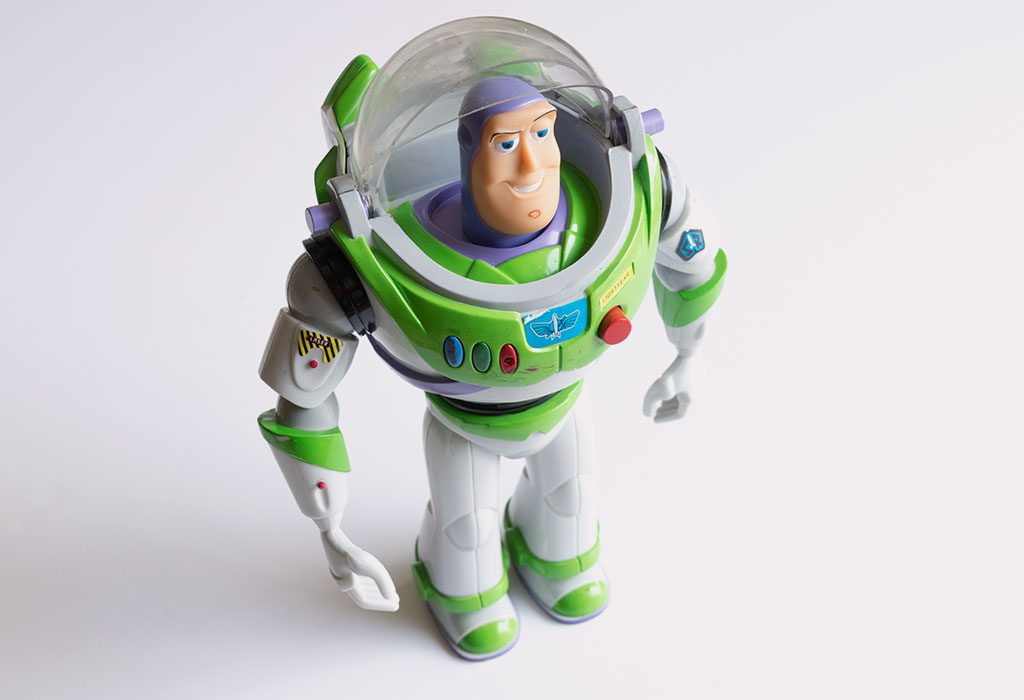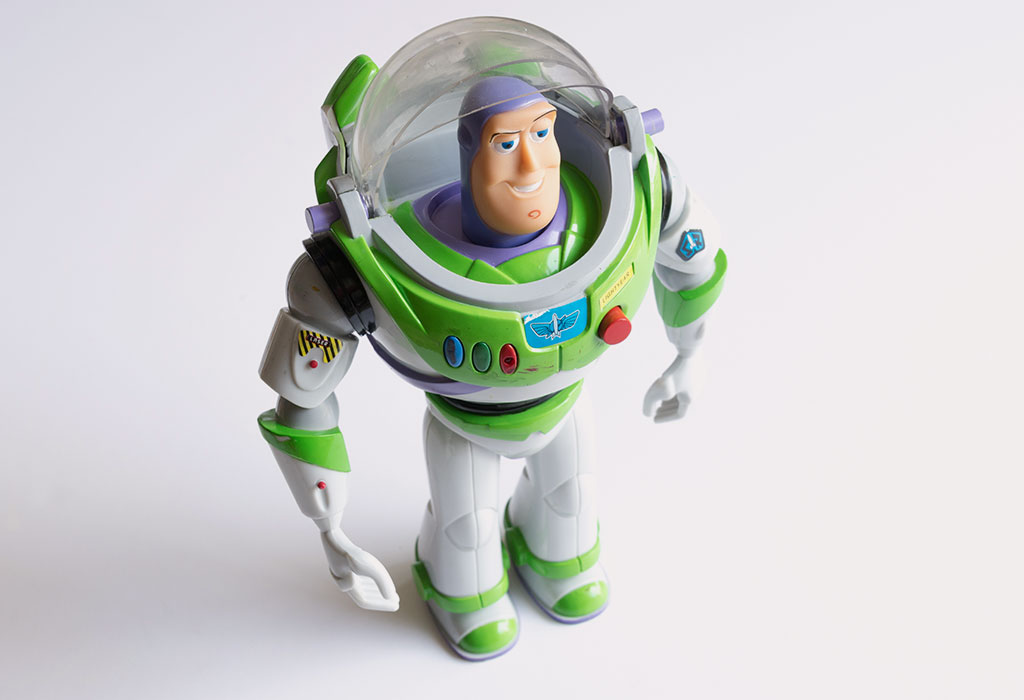 What Will Your Child Learn
While all three Toy Story movies are great, the second movie has its special place in the trilogy. It very smartly explains the concepts of loyalty and friendship, by expanding on the meaning of family. Kids will have a gala time in understanding why 'Woody' finds all the old toys to be his family, even when he belongs to a different set and could lead a better life with them. And the friendship that Buzz and Woody share also teaches the importance of friendship to people.
Suitable Age
Kids from 5 years old or even preschoolers can enjoy the film.
6. The Incredibles
Another winner from Pixar, The Incredibles was a film that adults ended up loving as much as children did, making it a summer blockbuster when it released. The recent sequel has the same charm as the original one has.
What Will Your Child Learn
Since the entire film revolves around a family having superpowers, your kids will have an amazing time while watching it. While watching the movie, they will learn how all members of the family work together in keeping themselves safe. At the same time, it teaches them the responsibility that comes with superpowers and how one can be a good person by using them for good deeds.
Suitable Age
Children who are around 6-7 years will love the film.
7. Willie Wonka and The Chocolate Factory
Based on Roald Dahl's popular book, the movie charmed audiences everywhere with its great portrayal of the characters, as well as creating a world that allowed the viewers to be immersed fully in it.
What Will Your Child Learn
The importance and spirit of honesty is the cornerstone of the movie. When Charlie wins the golden ticket to enter Willie Wonka's chocolate factory, he has every chance to leak the secrets of the factory and let go of his poverty. But he stays honest and true and wins the grand prize as a result of it. As kids grow up, teaching them the importance of honesty and the importance of truth can be quite difficult, but with a movie like this will teach them everything.
Suitable Age
Your child needs to be at least 8 years old to understand the film properly.
8. Snow White and The Seven Dwarfs
One of the best educational movies for preschoolers, this movie truly brought to life a story heard by everyone in their childhood. The animated film presented by Walt Disney was an instant hit and made people eager to look forward to new films that they made.
What Will Your Child Learn
The story of Snow White and Seven Dwarfs is introduced to kids early on in their lives. Seeing their characters come alive on screen would leave little toddlers extremely excited. It can help them understand the concepts of good and evil early on in life, and even the importance of the family that cares for you. The songs can even turn to be great melodies for your toddlers.
Suitable Age
Even kids as old as 4 years old can watch the film.
9. The BFG
The recent film by Steven Spielberg presents another story of Roald Dahl in a world that is beautifully imagined on-screen. It is a wonderful children's film that is filled with adventure and comedy.
What Will Your Child Learn
Just like the story, the film teaches kids to not be prejudiced towards people based on how they look. The giants are shown to be lazy and ruthless, but BFG is sweet and friendly and is good to Sophie. Thus this movie teaches the importance of friendship and giving people a chance. By watching this movie, kids will also realise how important a family is and that dreams come true and they should never stop believing.
Suitable Age
Kids ought to be around 5 years old to enjoy this.
10. The Lion King
There's a reason why this film was worthy of an Academy Award. A wonderful story, powered by great animation, and inspiring music, make it a movie that can be watched numerous times.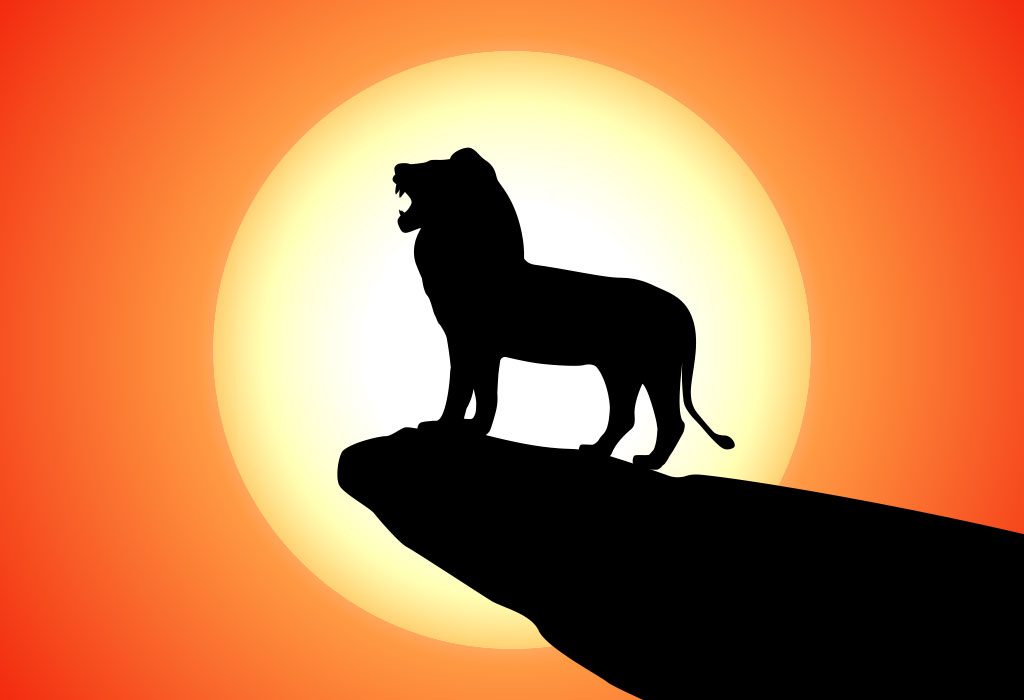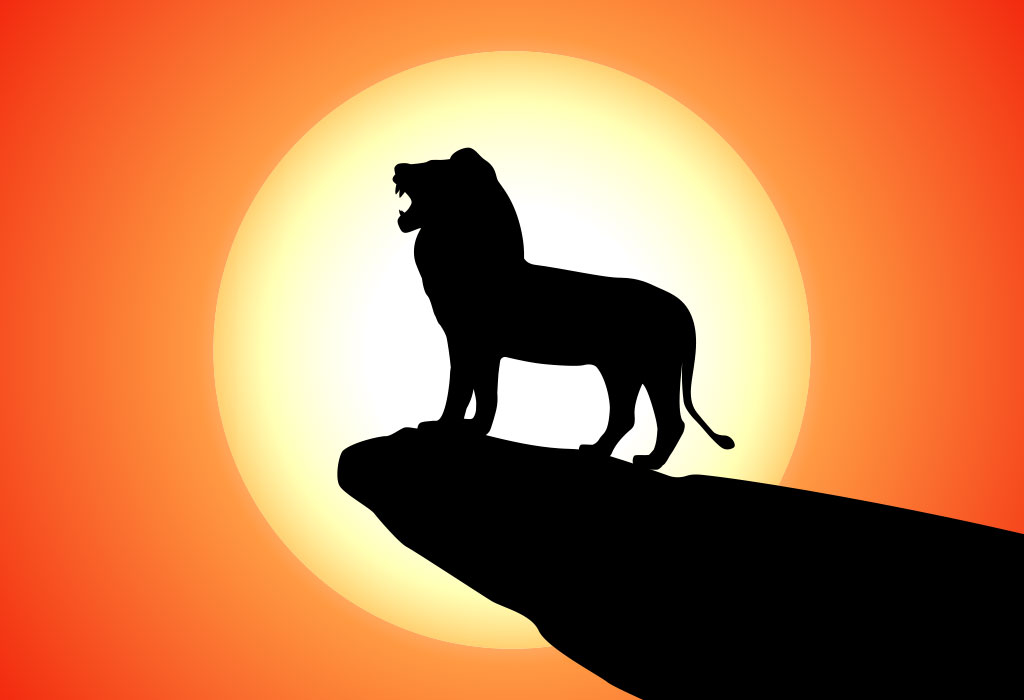 What Will Your Child Learn
Simba is a character that kids can instantly fall in love with. They get to see him grow up, face troubles, and return back to claim what's rightfully his. It can teach the importance of love and friendship and show that it has no boundaries. Finally, it also lets children be comfortable with facing their worst fears and win in the end.
Suitable Age
Although young kids will love the film, kids who are 8 and above will understand it better.
Among multiple learning movies for kids, it is great to maintain a balance of animated movies with live-action ones. Each movie brings forward a new lesson for life and undertaking a discussion after watching a movie can be a great idea, too. So, don't go out this weekend, stay at home, and watch a great movie with your kids.
These movies serve as a visual treat to a kid and can teach him the basic values of life. Sometimes, a child learns better visually than through books. While some movies are great teachers, you also need to work on his other skills at the right time. To improve these other skills, get DIY kits for kids. These DIY craft kits will develop your child's problem-solving skills and make him smarter, too.
Also Read: How to Make Your Child Interested in Studying