10 Easy Lantern Making Ideas for Kids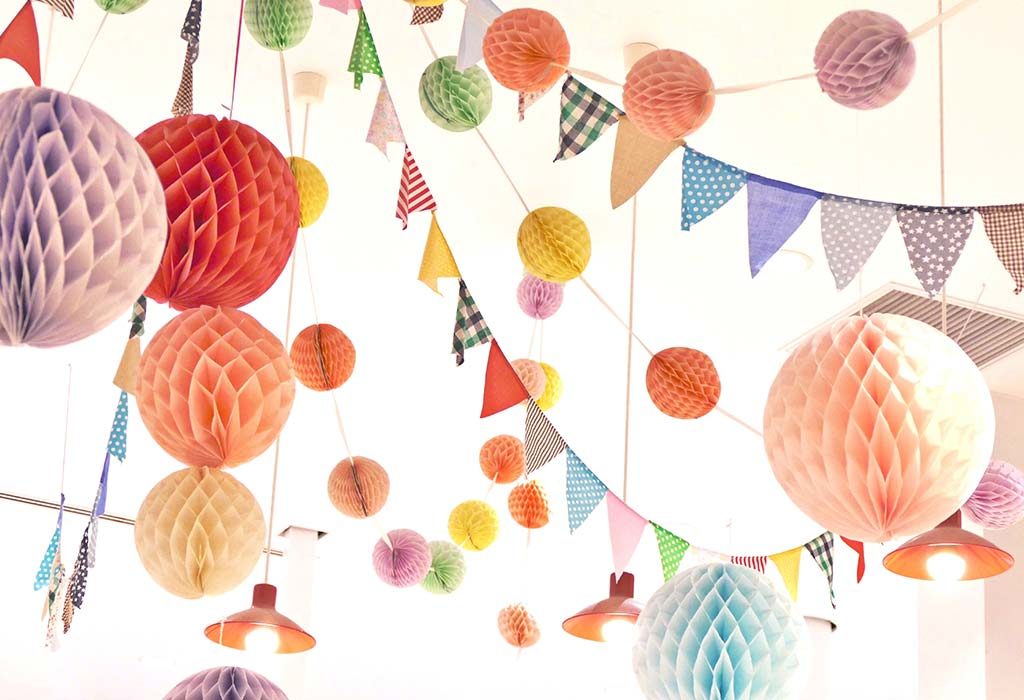 Lantern-making is a fun activity to get your kids' creative juices flowing and to build excitement for Diwali. It's also a great way to get children involved in decorating the house for Diwali, as they proudly see their hand-made lanterns hanging high and bright. Here is an article on 10 easy lantern-making ideas for kids.
What Is the Significance of Akash Kandil During Diwali?
Lanterns or akash kandils are a significant part of Diwali across India. The windows and doors of each house are lit by bright lights and decorations, at the centre of which you'll see a beautiful lantern. But, why do people hang an akash kandil during Diwali? These are essentially a symbol of light, with the main idea being to eliminate any darkness and bring forth happiness in everyone's life. The lantern also symbolises Krishna's victory over the demon Narakasura, and is a form of celebration and happiness. While you can easily buy a beautiful akash kandil from the store, making one with your kid is an even better experience, as you can bond and prepare for the festival of lights together.
Hand-Made Lantern Ideas for Children
Listed below are easy lanterns that children of all ages can make. You can make these together with your child as a fun bonding activity. If you're wondering how to make a lantern, here are 10 different types of lanterns and easy-to-follow instructions on making them.
1. Foam Lantern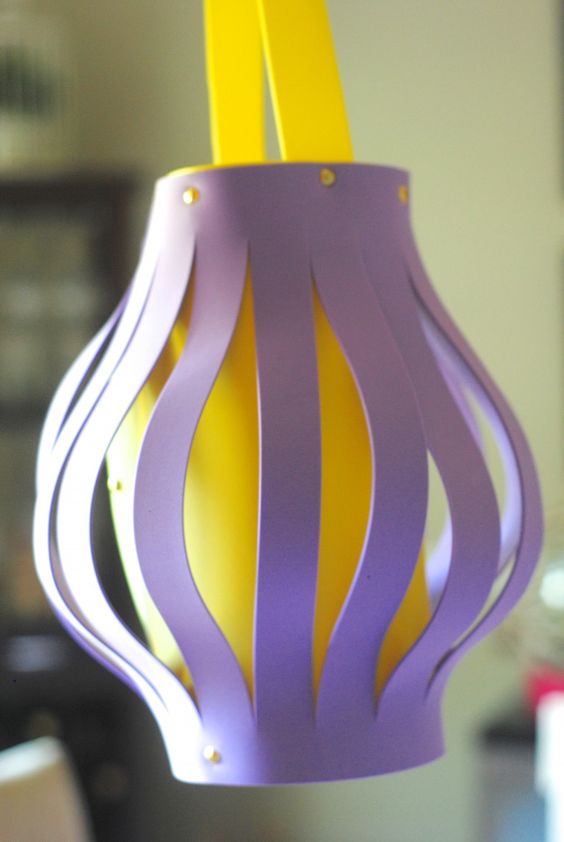 Making Chinese/ foam lanterns is extremely easy, and can even be made by preschoolers. Here's how to make a foam lantern at home.
What You Will Need
Foam sheets (of two different colours)
A stapler
A ruler and pencil
2 clothespins
How to Do
Cut a rectangular piece of one foam sheet.
Then, roll it into a cylindrical shape and secure the edges with two clothespins to make the inner foam piece.
Cut a rectangular piece of the second coloured foam sheet (this piece should be 2 inches longer, vertically).
Fold it horizontally and cut slits along the folded side. Stop at least 1 centimeter away from both edges.
Draw lines using a ruler and a pencil to mark where the cuts should be, if your child is doing the cutting work. This will be the outer foam piece.
Now, it's time to place the outer and inner foam pieces together.
First, join the top of the foam pieces by stapling them together (you will see that the outer foam piece is longer than the inner foam piece).
Then, join the bottom of the foam pieces by stapling them together (you will notice that the outer foam piece will balloon a bit at the centre, where the slits have been made).
Lastly, cut out a thin, long strip to make the handle of the lantern and staple it onto the lantern.
2. Pyramid Lanterns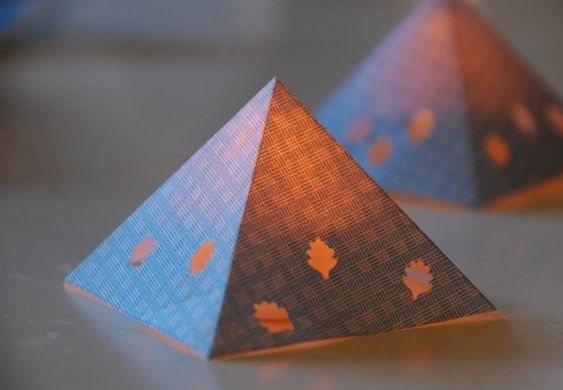 These lanterns look beautiful and will light up your home during Diwali or a fun get-together.
What You Will Need
A pencil
A ruler
Sketch pens
A paper puncher
Tape
A battery-operated candle
How to Do
Draw a triangle on a piece of paper and cut it out. This is your template.
Ask your child to colour a sheet of paper.
Using the template, draw four triangles attached to each other on the back-side of the coloured sheet.
Cut out the these four triangles together (do not separate them).
Tape the ends together.
Punch some holes in the pyramid or cut out any small shapes of your choice.
Place the paper pyramid on top of the battery operated candle.
3. Table Jar Lantern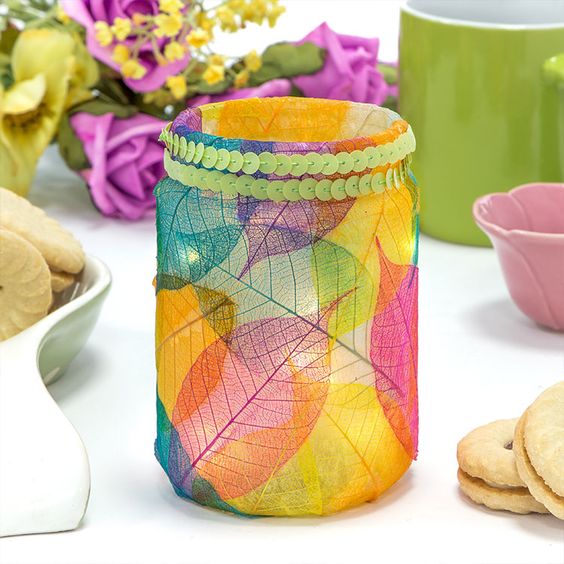 This is probably one of the easiest lantern crafts for children to make all by themselves.
What You Will Need
A glass Jar
Glue
A brush for the glue
Colourful paper (origami paper, streamers, tissue papers work best)
Candles
A scissor
A battery-operated candle
How to Do
Cut the paper into different sized strips.
Using a brush, cover the outside of the jar with glue.
Then, start sticking the paper strips on the jar, one after the other.
Use more glue wherever required to stick strips in a way that they overlap each other.
Continue sticking until the entire jar is covered with the paper strips.
Once you finish, dab a layer of glue on the entire jar, on top of the glued on paper strips, and leave it to dry overnight.
In the evenings, place the candle inside the jar and light it up.
4. Paper Lanterns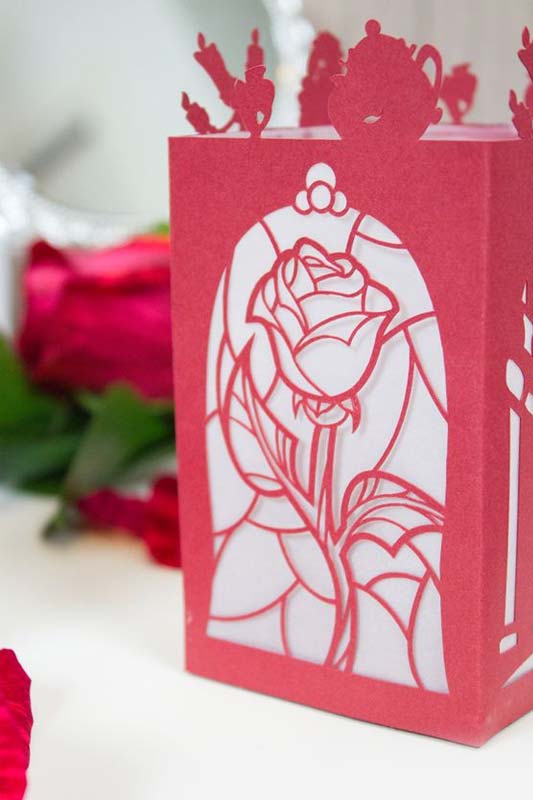 This basic paper lantern for kids will brighten up your Diwali night. Here's how to make a paper lamp at home.
What You Will Need
Card stock (any dark colour)
Tissue paper/ streamers (2-3 different colours)
A pencil or pen
A stationary knife
Scissors
Glue
A battery operated candle
How to Do
Decide on the size of your lantern and cut a rectangle shape from the card stock sheet.
Now, fold the rectangle equally in three folds, so that when we fold it, it becomes a triangle.
Now, draw a design on the middle portion of the card stock (any design that is easy for the child).
Using a stationery knife, cut out the design. Help your child do this if he is too young.
Then, using glue, stick the different coloured tissue papers on the inner side of the lamp.
Put glue along the extra bit of the card stock and paste the other side of the card stock to it.
5. Sphere Lantern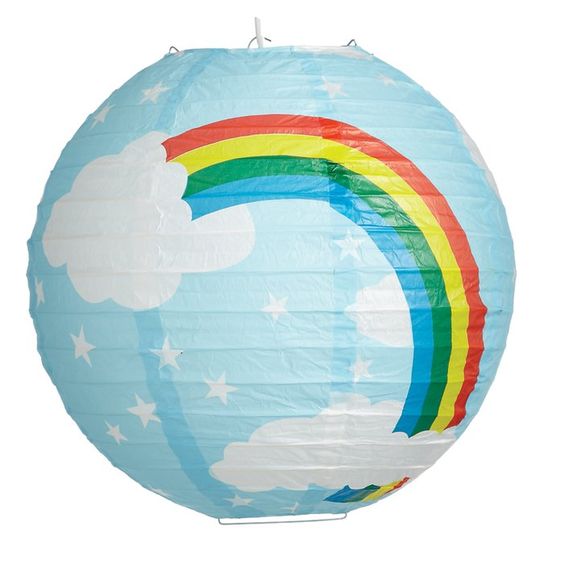 The sphere lantern is super easy and can make for nice decor in your child's room or your balcony during Diwali. Here's how to make an akash kandil in a sphere shape.
What You Will Need
2 – 3, thin, coloured chart paper sheets.
Glue
A thumb pin
A ribbon
Scissors
How to Do
Decide on the size of your lantern and cut different coloured strips of paper.
Arrange the strips, one on top of the other, alternating between each colour.
Attach them with a thumb pin at one end of the strips by putting glue on the prickly side of the pin.
Follow the same on the other side too and spread the strips to form a sphere shape.
Tie a ribbon on top so that it can be hung.
6. Kiddy Lantern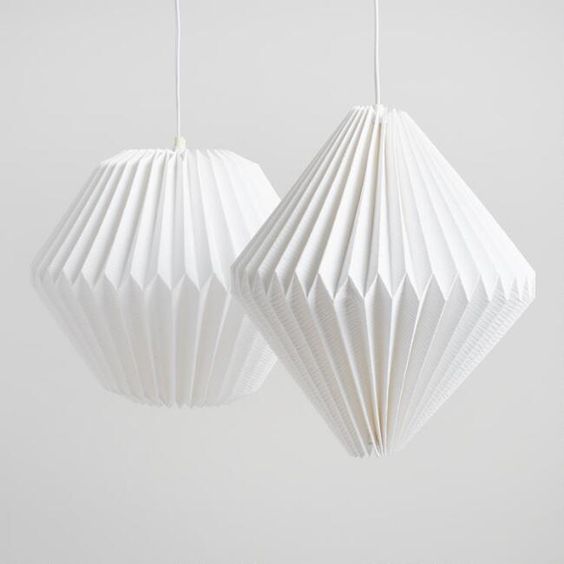 This is a great opportunity for your child to be as creative as possible while making a kandil for Diwali.
What You Will Need
Coloured paper of A4 size
A thin cardboard
Paints
A scissor
A pencil
Glue
Double-sided tape
Regular tape
Old artwork (optional)
How to Do
Starting from one corner of the paper, make diagonal folds till the end.
Unfold the paper and repeat the same from the opposite corner (there will diamond shape formations in the paper).
Roll the paper and paste the sides with double-sided tape.
Using the circle of the base of the lantern, cut out a circle from the cardboard.
Fix this circular cardboard at the bottom, with double sided tape.
Put a regular tape on two opposite sides of the opening and punch a hole, so that the paper does not tear.
Insert a string through the holes and tie the ends.
Decorate the outer side of the lamp by sticking artwork or painting it.
7. Plastic Bottle Lantern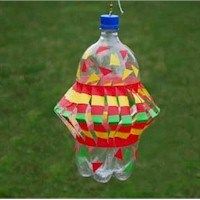 This beautiful lantern can be made from throwaway plastic bottles. It's a great way to re-use plastic that would otherwise be thrown away as waste.
What You Will Need
A big plastic bottle with a round bottom
Glue
A brush
Origami paper/tissue paper
Scissors
A pencil
A stationery knife
Strings
Coloured tapes (3-4 types)
A battery-operated candle
How to Do
Cut off the bottle top with a stationery knife.
Fold the sheet of paper into a small square and draw a circle.
Then cut out the circle in such a way that you get many circle cut outs in one go.
Cut the other coloured paper in different shapes.
Then, apply glue on the bottle and start pasting the paper cut outs on it.
Once you are finished, apply a final coating of glue on top of it and let it dry overnight.
Cut 5-6 strings, about 20" long, and stick strips of washi tapes around the strings, leaving some space in between. Also, cut the tape at the ends for a flag shape.
Make small holes on the opening of the lantern and tie the strings to it.
Now bring all the strings together and tie them up.
Place a battery-operated candle inside it and hang the lamp.
8. Plastic Cup Lantern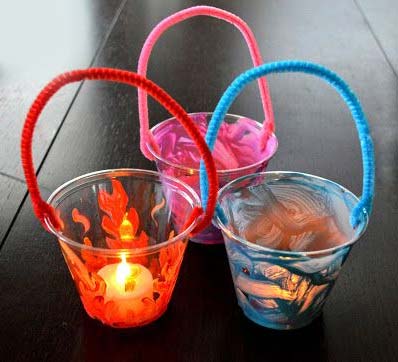 Try this easy and fun way of turning a plastic glass into a lantern. This is another great way to use things you find at home to make a sky lantern.
What You Will Need
A transparent plastic glass
Acrylic paint or permanent markers
A paper puncher
String
A battery-operated candle
How to Do
Make designs on the glass with markers or paint.
Insert a string through the holes and tie it up.
Place a battery-operated candle inside it and hang it.
9. Owl Lantern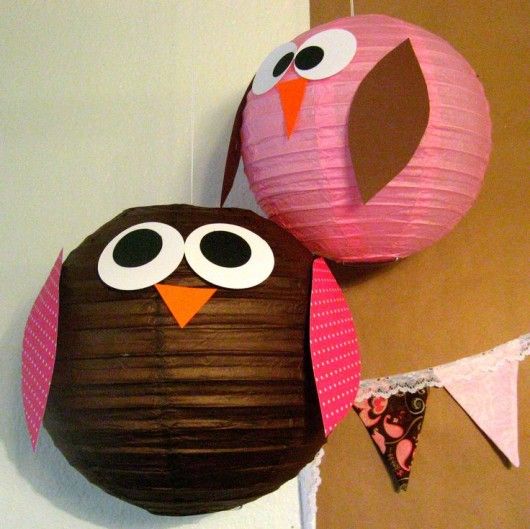 This is a cute, easy-to-make lantern that will make any child happy.
What You Will Need
Round, ready made, plain paper lamp
Chart paper and printed paper
Glue
Scissors
A pencil
How to Do
Cut out big, round eyes, legs, ears, nose, and wings of an owl from the chart paper.
Then, trace the wings on the printed sheet and cut it out.
Paste the printed paper wings onto the chart paper wings.
Draw two small circles inside the eyes and colour the nose and legs.
Now, paste all of them on the lantern.
10. Painted Round Paper Lanterns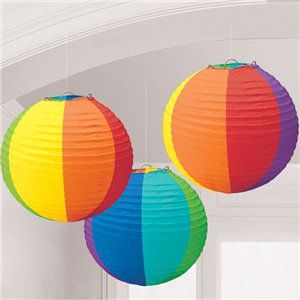 This is a cheap and easy do-it-yourself lantern which can be made at home. Your child is sure to have a lot of fun with this.
What You Will Need
Round, ready-made, plain paper lamp
Paint
A palette
How to Do
Take some paint and add some water.
Paint the entire lantern with different colours.
Your child can mix different colours and be as creative as possible.
The above lantern ideas are easy and can be made by kids without any hassle. However, parental guidance is required while using scissors or a knife. Once your child has finished making the lantern, you can display it in your house for visitors to see!
Also Read:
Easy Piggy Bank Craft Ideas for Kids
Homemade Hat Craft Ideas for Children
Amazing Newspaper Craft Ideas for Kids