Creative Ideas for Throwing a Fall-Themed Baby Shower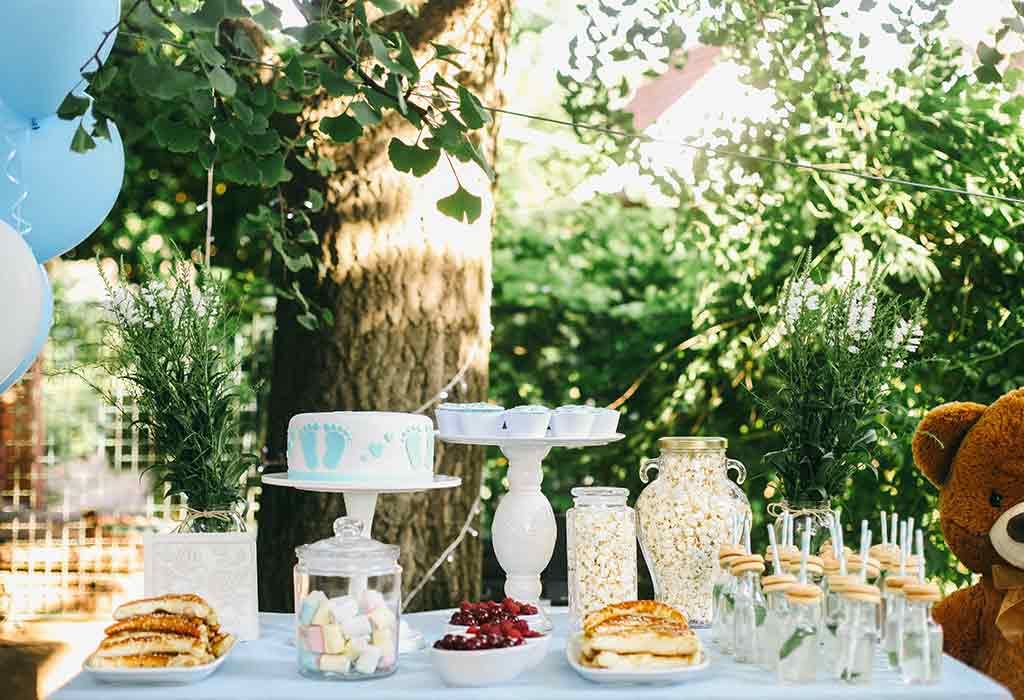 In this Article
A baby is a blessing no matter the season, but there is just something more beautiful about the fall that makes the celebration extra special. With the days getting colder and the leaves changing colours, autumn is the perfect season to have a cosy celebration for the arrival of your little pumpkin. Autumn-themed baby showers are an ideal mix of timeless style with seasonal elegance!
Amazing Fall-Themed Baby Shower Ideas
Here are some creative and fun ideas to plan a classy and perfect fall-themed baby shower that will make the mom-to-be's day.
Invitation Ideas
When your baby shower is fall-themed, your invitations could be fall-themed as well. You may not be able to find invites in these designs at your local store, but you can always make a minimal design yourself! A few fall-themed invitation ideas include:
Leafy invites
Pumpkin invites
Acorns invites
After making cardstocks, you could go to a craft store and purchase some fabric, paper, or silk leaves, which can be stuck using spray adhesive or glue around the edges of the cardstock invitation. Use a decorative pen to write information about the baby shower you are hosting or use mini alphabet stamps to stamp them on the cardstock to get a unique style.
Fall Baby Shower Theme Ideas
Here are some fall baby boy shower decoration ideas and fall baby girl shower ideas you could consider for your own party.
1. Fox Theme
A fox theme is a perfect fall-themed baby shower idea since you are soon going to have a little one as clever and cute as a baby fox. Complement this theme with decorations, including woodland-inspired centrepieces like a tree stump flower arrangement.
2. Lumberjack Theme
The lumberjack theme is all about using the checkered fabric. The theme could feature birch vase flower arrangements, flannel, and cute little boots. This is one of the best fall-themed baby shower ideas for boys.
3. S' mores Theme
Let the baby shower capture the love everyone has for this crowd favourite campfire snack. In your backyard, you could set up a fire pit, plenty of skewers, and a s'mores buffet table for the main event.
4. Farm Theme
When you think of autumn, the first thing you think of is the rustic vibe, so why not make this your baby shower theme? The look of the farm theme will be complete with some bushels of fresh apples, checkered tablecloth, and mason jar tumbler favours.
5. Mother-to-Bee Theme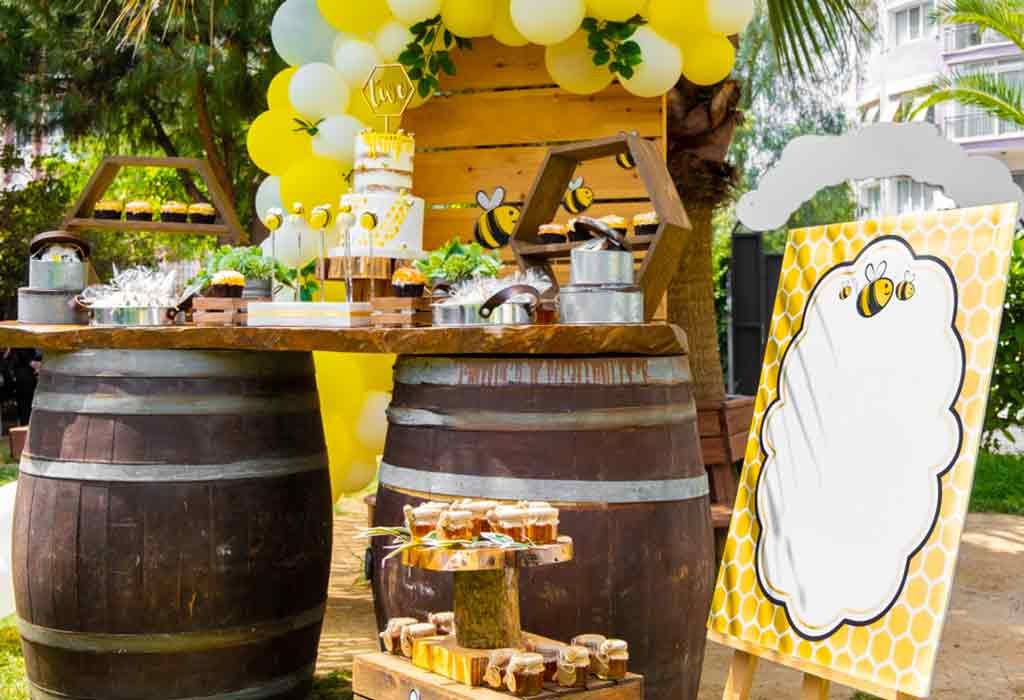 Since your baby is going to be as sweet as honey, you could plan on using this adorable honey-bee theme for your baby shower. Decorations could include honeycomb lanterns, bumblebee string lights, and honeybee-related food ideas.
6. Enchanted Forest Theme
If you want the baby shower to look as dreamy as possible, but still have a fall vibe, then the enchanted forest theme is the way to go. Decorate the party with wreaths made of toy animals and pinecones.
7. "Twinkle Twinkle Little Star" Theme
Inspired by everyone's favourite nursery rhyme, let your baby shower theme idea shoot for the moon. Decorations could include a galaxy and sparkly star backdrop, galaxy-inspired food items, and you could even ask people to wear galaxy-themed clothing.
8. Rustic Fall Apple Picking Theme
The rustic apple picking theme is perfect for capturing the crisp feel of fall. This is a cosy way to celebrate your baby shower. For the party, you could include apple cake pops and apple pies, and apple-studded red floral centrepiece with rustic red fabrics.
9. Camping Theme
If your family loves the great outdoors, then go with the camping-themed baby shower. Add colourful hanging lanterns and use camping fall-related items for decorations.
10. Vintage Chic Theme
For an old-fashioned feel, you could use lace tablecloths and keep all the decorations classic. Wooden letters are perfect for a vintage-chic décor, and you could use hanging lanterns and other pops of colour on the table to perk up the party. Use old-fashioned containers for the drinks and food as well!
Cake Ideas
No party is complete without a cake! Here are some fall-themed cake ideas for your baby shower!
1. Fall Diaper Cake
The fall diaper cake will not only make a wonderful fall-themed baby shower cake but is also in line with the fall décor. You can make this a centrepiece at your party, which you can later cut and serve the guests.
2. Woodland Creatures Cake
For a fall-themed baby shower, the woodland creature cake would be an extra adorable option. You could add so many little creatures of the forests, like a rabbit, fox, and a porcupine, and add in some autumn leaves and a pumpkin.
Ideas for the Food Menu
Your fall baby shower food ideas could be based on the themes you choose and the time of the day you are planning on having this party.
Appetisers
Appetisers will give your guests a preview of all the autumn flavours present on the menu. Here are a few appetiser ideas that will match perfectly with your fall-themed baby shower:
Autumn Pinwheels
Artichoke and spinach dip bread bowl
Chocolate banana crescent rolls
Tater tot skewers
Almond Chex party mix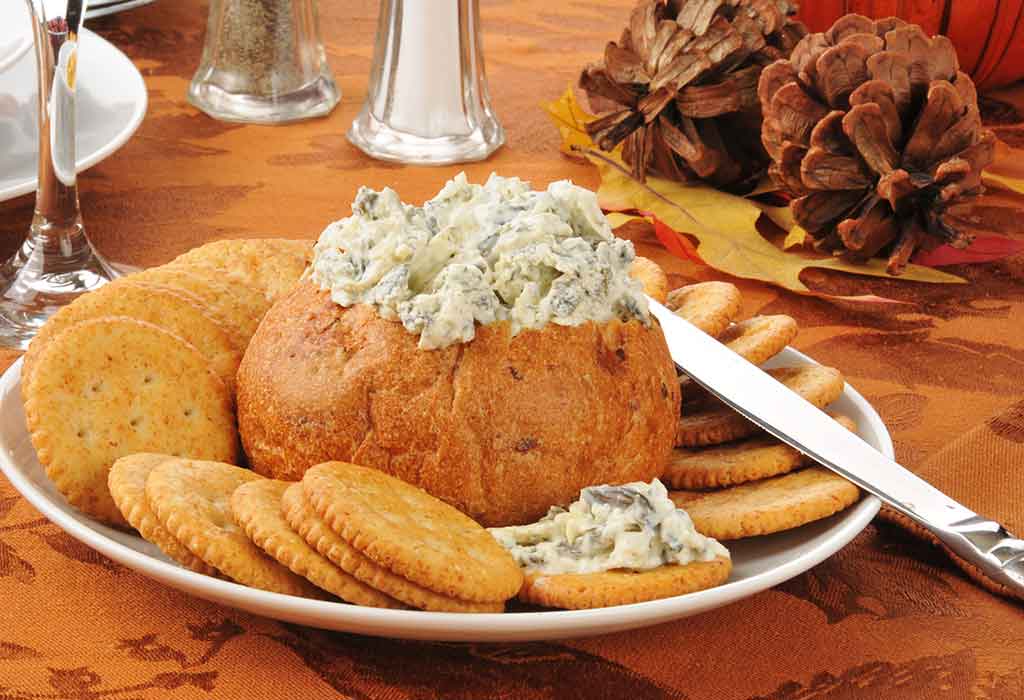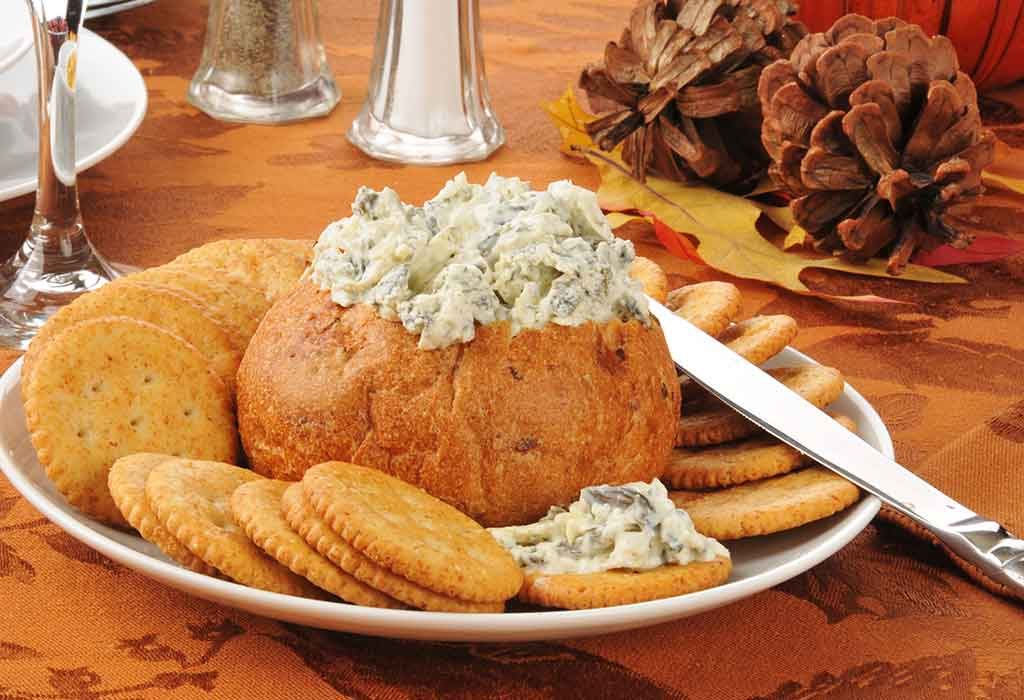 Main Course
Looking for delicious dishes that are a bit more filling? Check out these main dish items that include signature autumn ingredients for your party:
Slow-cooked cashew chicken
Shrimp scampi lasagna
The easy turkey taco pizza
Cardamom chicken skewer with pumpkin salsa
Bacon-wrapped maple bourbon turkey breasts
Fettuccine with roasted pumpkin puree
Desserts
No menu is complete without desserts! You could have beautiful fall baby shower cupcakes or cakes, but no matter what you choose, you can never go wrong with so many options available. However, here are some dessert ideas you could consider:
Pumpkin tarts
Miniature pies
Scones (apple, maple pecan, or pumpkin chocolate chips)
Decorated cake pops
Candied apples
Caramel popcorn
Pumpkin cream cheese rolls
Drinks
Even drinks at your baby shower can represent your theme! From delicious hot cocoa to a simple coffee bar, anything you choose would do the trick. However, here are a few drink ideas for your fall-themed shower:
Sparkling cider
Pear and bubbles
S' mores mocktail
Warm chai tea cider
Maple cinnamon latte
Grapefruit ginger mint mocktail
Sparkling pumpkin pie mocktail
Fall Baby Shower Games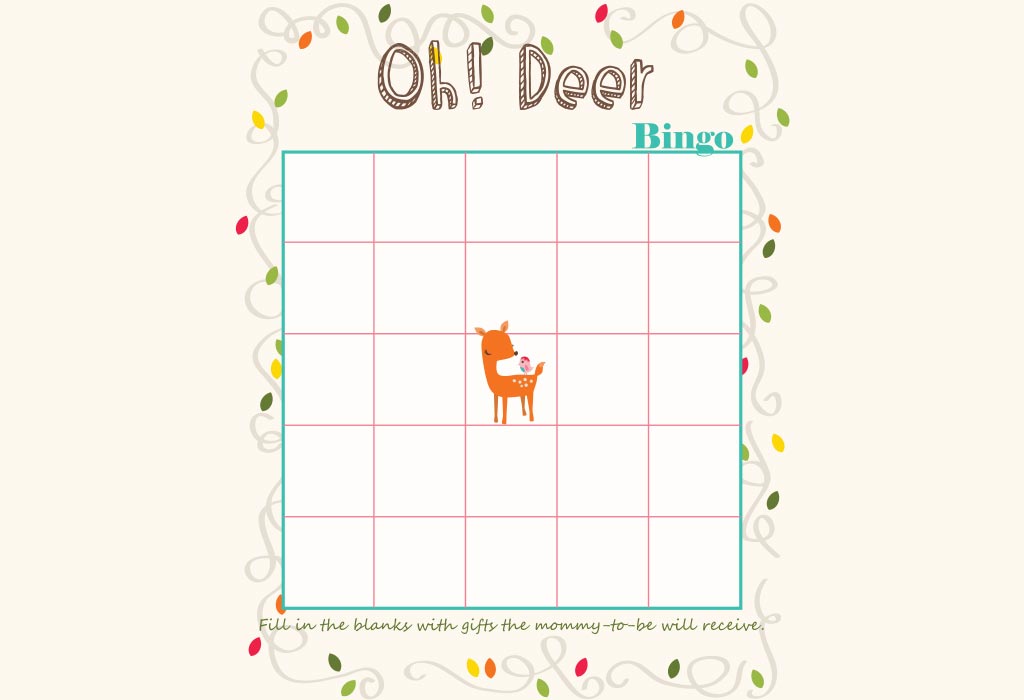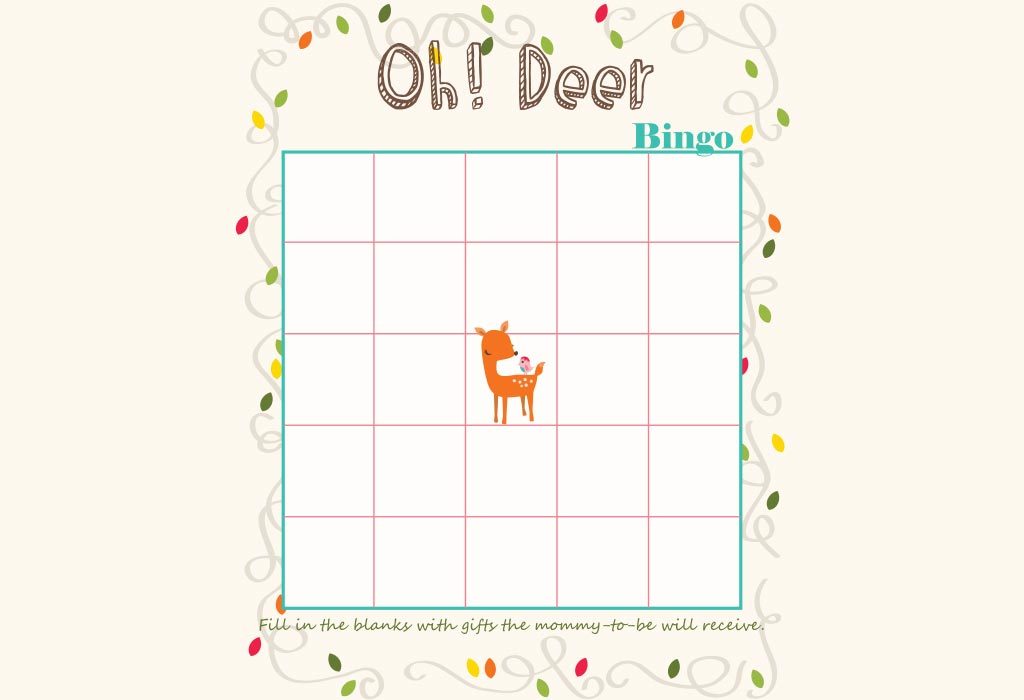 Make your party a little more entertaining with these baby shower games:
1. Word Scramble
Print a card containing baby-related scrambled words and you can ask the guests to un-scramble it. The person that gets the most number of correct answers can be given a prize.
2. Baby BINGO
Have the guests fill in spaces of the BINGO card, guessing what the mom-to-be will be receiving. As you open your gifts, the guests could mark off the ones they got right. The first one to get a straight line wins!
3. Trick or Treat
Make a card containing true or false baby-related questions. Let the guests guess which statement is true and which one is wrong. The person who gets the statement right can be given treats.
4. Don't Say Baby
When you begin the baby shower, give out small pumpkins to each one of your guests, and place a sign at the entrance of your baby shower. If a guest hears another person saying the word "baby", then the guest can take their pumpkin. The person with the most pumpkins at the end of the baby shower will win the game.
5. Match the Candy
Provide a list of baby-related phrases and at the bottom, write the names of Halloween candies. Make the guests match the candy names with the baby-related phrases at the top and see who gets most of them right.
6. Diaper Raffle
Along with your invitations, include a card and ask the guest to write their name on it. In order for them to participate in the game, they will have to bring a pack of diapers. During the shower, collect the cards and pick one from the stack. The person whose name is selected will be the winner.
Fall-Themed Baby Shower Favours
Fall-themed shower favours are the perfect way to thank your guests for coming to your wonderful party. Shower favours could be made according to the specific themes you choose, but if you are looking for ideas, then you can consider these favour ideas:
Caramel dip and an apple: Wrap these in cellophane and complete the favour with a ribbon bow.
Pinecone Candle Holder: This is a surprisingly realistic fall-themed favour, which could also be added in your fall baby shower centrepiece ideas.
Caramel Popcorn Bag: For a nice harvest feel, you can go for a ready to pop caramel popcorn bag favours.
Pumpkin Cookies: Place these in a vintage basket at your fabulous fall-themed party.
There is never an end to the ways of celebrating the arrival of your little one, but a fall-themed baby shower might just be a classy and a beautiful place to start!
Also Read:
Amazing Nautical Themed Baby Shower Ideas
How You Can Host A Virtual Baby Shower
Best Ideas for A Co-Ed Baby Shower