Nail Polish During Pregnancy – Is It Safe to Use?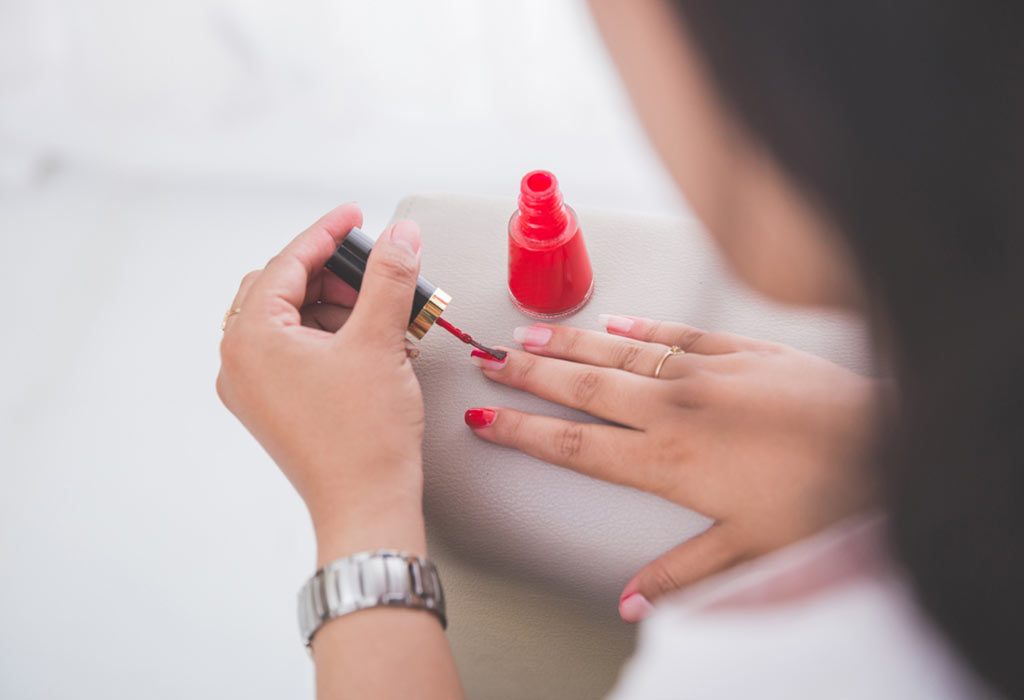 Taking conscious efforts to look good and groom yourself in the happy phase of pregnancy, is sure to keep you positive and cheerful. But, in today's day and age of highly chemical beauty products, a critical awareness of safe and unsafe products is very important. Recent reports have claimed that certain nail polishes are harmful to the growing baby when used during pregnancy. This has led to confusion among many women about the safety aspects of painting nails while pregnant. This article clarifies all the facts about using nail polish and also gives some safety tips to follow while using them.
Can You Use Nail Polish During Pregnancy?
Use of nail polish during pregnancy is safe if used occasionally and with a least possible chance of ingesting it. There is no evidence of nail polish related adverse reaction in pregnancy, reported till now. However, the food and drug administration (FDA) has categorised some chemicals in nail polish and in nail enamel removers to be unsafe and associated with some skin infections, poisoning and other consequential complications.
Chemicals Used in Nail Polish
Some chemicals used in nail polishes are reported to have harmful effects on the body. It is particularly unsafe when a developing foetus comes in contact with it. Two most important chemicals used are,
1. Formaldehyde: Formaldehyde is used in most of the nail polishes as a hardener. It causes irritation of nose, eyes and throat if inhaled. The mother's body breaks down this chemical if there is accidental ingestion, making it relatively a low-risk chemical for the developing baby.
2. Toluene: Toluene in nail polish gives it a very smooth texture. Inhaling this chemical can cause irritation of throat, lungs and eyes and high exposure can affect the nervous system of the developing baby.
3. Dibutyl phthalate: Dibutyl phthalate (DBP) is another chemical used in some nail polishes that has a similar effect like formaldehyde and toluene. Care must be taken to avoid such chemicals while buying nail polish.
Which Nail Polish is Safe to Use?
There are many nail polishes available in the market that come without the three toxic chemicals, namely, formaldehyde, toluene and dibutyl phthalate in them. Pregnancy safe nail polish can be chosen after confirming the absence of any of these chemicals, which should be written on the label.
Safety Tips to Use Nail Paints While Pregnant
To avoid the ill effects of nail polish, you can follow some of these precautions.
Use nail polishes occasionally.
Select and use a nail polish that does not contain any toxic chemical.
Try to use acetone-free nail paint removers.
While applying nail polish, keep the doors and windows open to let out the vapours and a strong smell coming from them.
Dry the polish by keeping the arms away from the body.
Wash the hands with soap to remove any residue stuck in the hand.
If there is any accidental spillage, then avoid the area.
Use preferably only one coat of nail polish.
If you observe the nail polish peel away quicker than usual, avoid using it as there are chances of ingesting it.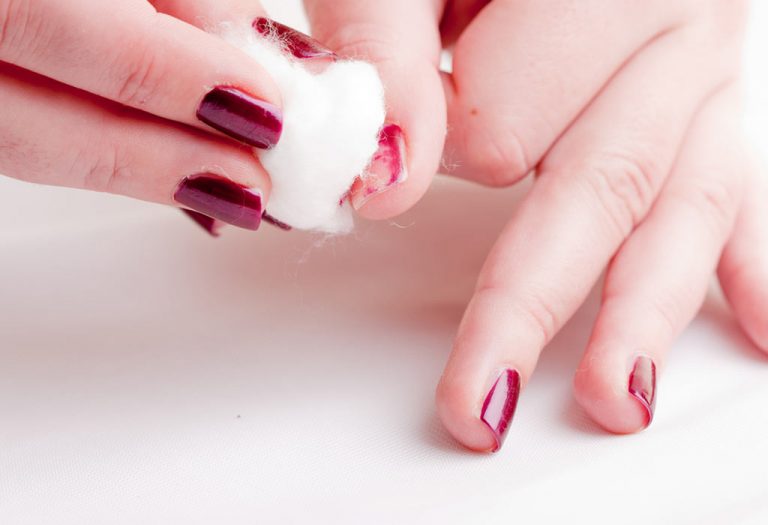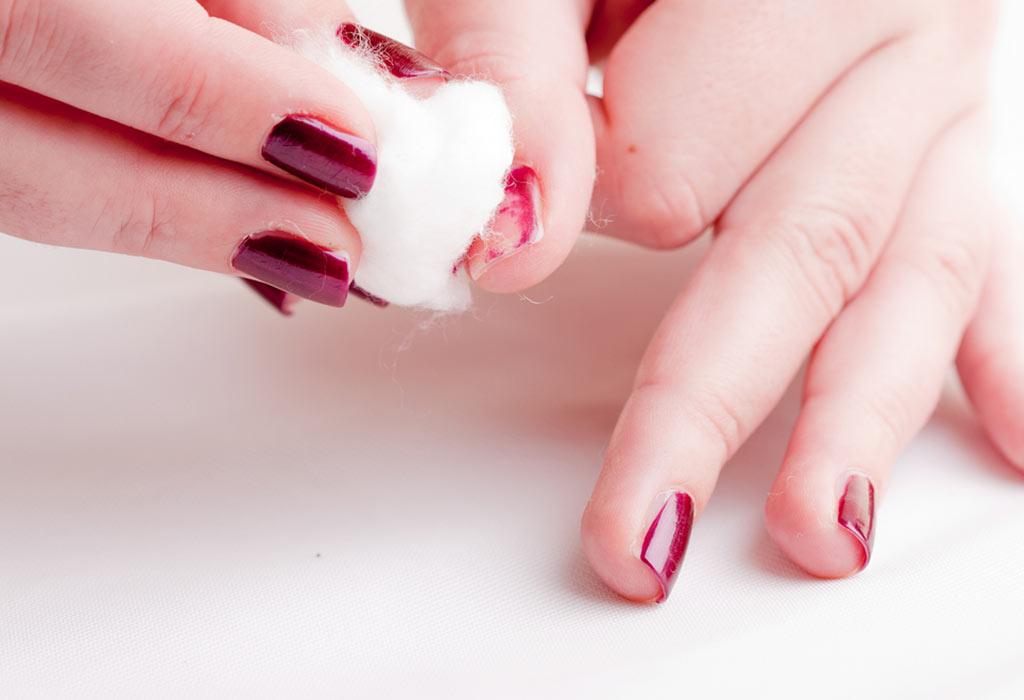 Can You Use Nail Polish Remover?
The next important question that women have is that, is nail polish remover safe during the first trimester of pregnancy? Nail polish removers are generally safe, and they contain acetone in them. Acetone is present in our body and around us and does not cause any harmful effects when used occasionally.
Can You Wear Nail Polish During Labour or for a Planned C- Section?
Although it is harmless to wear nail polish during labour, some hospitals do not permit it. The medical reasons behind it are that nail polish can sometimes increase the chances of infection and can also decrease the visibility of any blue discolouration in the nail caused by lack of oxygen.
Although the safety of using nail polish during pregnancy can look like a trivial issue, it has its own side effects on the mother's body. Limited use of safe nail colours can go a long way in preventing any complications.
Also Read:
Manicure And Pedicure While Pregnant