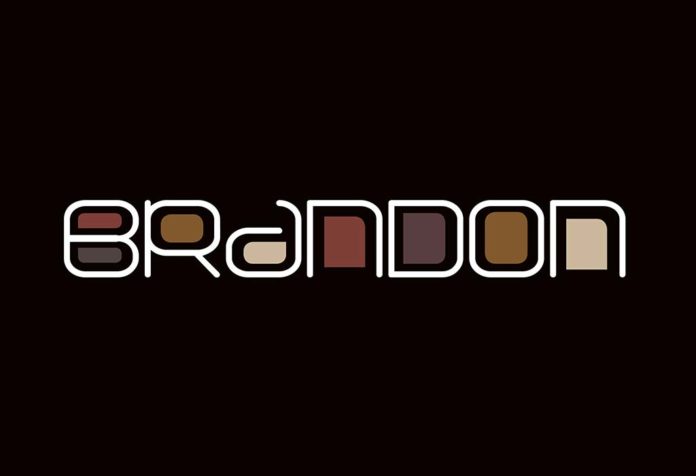 Brandon is a classic name that has stood the test of time and has been widely used for decades and centuries. The name exudes elegance and authority with its diverse roots, making it ideal for ambitious leaders and kind-hearted men. If you consider the name Brandon for your boy, first learn about its meanings and origins.
What Does Brandon Mean?
The origins of the name Brandon are diverse; hence depending on the origin, the meaning of the name differs as well. As per its Old English origin, the name was originally renowned as a place name rather than a baby name. This name comes from the Old English "bram," meaning gorse-bush, and "dan," meaning hill. However, as per its Old Irish form, the name can be understood to be spelled as Bréanainn, derived from the word "breenhin," meaning prince or chieftain. Thus, the Irish roots convey the name meanings as "powerful," "having authority," and "capable of leading others."
Origin
The origins of the name can be understood to be in both Old English and Old Irish. Depending on the origin, the meaning of the name changes, and the Irish roots of the name suggest the name as belonging to one in a position of leadership and authority, making this name fit for your little boy.
Gender
Male
Pronunciation
Syllables
2 Syllables
Length/Letter
7 Letters
Name Variations/Spellings
Brandon name variations can help you get a better idea of how the name is used in different cultures and open you to a variety of other spellings for Brandon. So, some of the other spellings that you can use instead of the simple spelling include:
| | |
| --- | --- |
| Name | Origin |
| Brandin | English |
| Brandan | English |
| Brannon | Irish |
| Branton | English |
| Brandyn | English |
| Brand | Scandinavian |
| Branden | English |
| Brennan | Irish |
| Brando | German |
| Brendon | Irish |
| Brenton | English |
How Popular Is the Name Brandon?
The popularity of the name Brandon can be considered to be immense over the years. This was an especially popular name in the 1900s and the early 2000s, evident from the SSA data collected. As per SSA records, the name was the most popular in this millennium in 2000 itself, where the name ranked 12th among all boys' names in the US. However, with each passing year, the Brandon popularity index can be observed to be dropping drastically. With a steady fall each year, the Brandon baby name ranking stood at 166 in 2020, the highest in the last 20 years.
This can indicate that the name is slowly going out of vogue, and increasingly fewer parents are using it each year. However, given the Irish roots of the name and the classic nature, it can be anticipated that the name would make a much-deserved comeback in the future.
Interest in Brandon – Worldwide
As per the global interest trendline, interest in the name has been considerable over the last ten years. The trendline consistently stayed over 50, with the lowest score being recorded in March 2020 at 52. Just a few months later, the name reached the highest score of 100 in December 2020.
Interest in Brandon – US
In the case of the US, the name has maintained search popularity above 40, with the lowest popularity score recorded at 45 in March 2020. On the contrary, December 2020 recorded the highest popularity at 100 among the US population.
Popularity of the name Brandon
URL: https://www.ssa.gov/cgi-bin/babyname.cgi
Where Is the Name Most Searched?
Search trends of Brandon – Worldwide
As per global search trends, Canada has generated most of the total searches for Brandon in the last ten years. Canada is followed by the US, Ireland, the UK, and Australia to round off the top 5 countries with the highest interest in the name.
Search trends of Brandon – US
Among the sub-regions of the US, Mississippi has registered the highest search frequency among all 51 sub-regions. This is followed by South Dakota, Florida, Vermont, and Louisiana, completing the top 5 sub-regions in the following four positions.
Middle Names That Go With Brandon
Brandon is a name that has gained massive usage as a middle name apart from being a first name. However, using the right double names with Brandon, such as those listed below, can help in enhancing its qualities and beauty even more!
| | |
| --- | --- |
| James | Emmett |
| Bruce | Eugene |
| Lee | Luke |
| Adam | Alexander |
| Paul | Steven |
| Thomas | Theo |
| Tristan | Reagan |
| Tyler | Sean |
| Oscar | Dylan |
| Cory | Edward |
Famous People Named Brandon
Celebrities named Brandon have helped maintain interest in the name over the years, helping to keep it as a mainstream and a widely recognized boys' name. So, some celebrities named Brandon that you may recognize:
| | |
| --- | --- |
| Celebrity Name | Profession/Famous For |
| Brandon Bruce Lee | American Actor |
| Brandon James Routh | American Actor |
| Brandon Flowers | American Singer |
| Brandon Jenner | Son of Caitlyn (formerly Bruce) Jenner |
| Brandon Marshall | American Football Player |
| Brandon Roy | American Professional Basketball Player and Coach |
| Brandon Boyd | American Singer-Songwriter |
| Brandon Prust | Canadian NHL Player |
| Brandon Inge | American Professional Baseball Player |
| Brandon Saller | Member of American Band Atreyu |
Similar Names & Last Names
Similar baby names like Brandon are generally of a similar kind or have similar meanings, providing you with options to maintain the nature or meaning of the name but with different and unique names. With suitable family names for Brandon, these names get enhanced in their beauty and meaning. So, other names for Brandon that you may choose from include:
Names That Sound Like Brandon
Similar-sounding names that rhyme with Brandon can help you to maintain that pleasant phonetic sound while presenting you with options for many other names that are equally trendy and stylish. Some such alternatives include:
| | |
| --- | --- |
| Braeden | Cameron |
| Brayden | Bradley |
| Bronson | Aaron |
| Randall | Ericson |
| Wallace | Seamus |
Sibling Names Related to Brandon
Sibling rivalry often occurs due to not choosing sibling names that go with each other. So, to maintain harmony among your brood, you need to select sister names for Brandon carefully, along with settling for equally suitable brother names for preventing any such conflicts.
| | |
| --- | --- |
| Sister Names for Brandon | Brother Names for Brandon |
| Annie | Jeffrey |
| Audrey | Cooper |
| Rose | Callum |
| Taylor | Dustin |
| Kayla | Justin |
| Lauren | Elliott |
| Giselle | Anthony |
| Olivia | Emile |
| Leah | Stefan |
| Leila | Lucas |
Nicknames for Brandon
Cute nicknames for your son Brandon can help you convey your affection and undying love for him in a better manner. So, be creative in choosing nicknames for your child or choose one from the below suggestions:
| | |
| --- | --- |
| Bran | Rice Bran |
| Dundun | Branny Granny |
| Benny | B-Boy |
| Brando | Brandy |
| Bunny | Don |
| Brandaid | Bran Bran |
| Bread | Blandon |
| Bee | Donnie |
Brandon is a beautiful and classic name that is gradually falling out of favor among the public. However, you can make it popular again with the excellent meaning and so many variations to choose from. And if you wish your child to emulate such characteristics of leadership and heroism, this is definitely the perfect name for your baby boy!
Sources/References
Social Security Administration: https://www.ssa.gov/cgi-bin/babyname.cgi
Brandon Name Popularity in the United States: https://trends.google.com/trends/explore?date=2011-09-30%202021-09-30&geo=US&q=Brandon
Brandon Name Popularity Across The World: https://trends.google.com/trends/explore?date=2011-09-30%202021-09-30&q=Brandon
Brandon Name Interest in the United States: https://trends.google.com/trends/explore?date=2011-09-30%202021-09-30&geo=US&q=Brandon
Brandon Name Interest Across The World: https://trends.google.com/trends/explore?date=2011-09-30%202021-09-30&q=Brandon