6 Best Ways to Save for Your Child's Future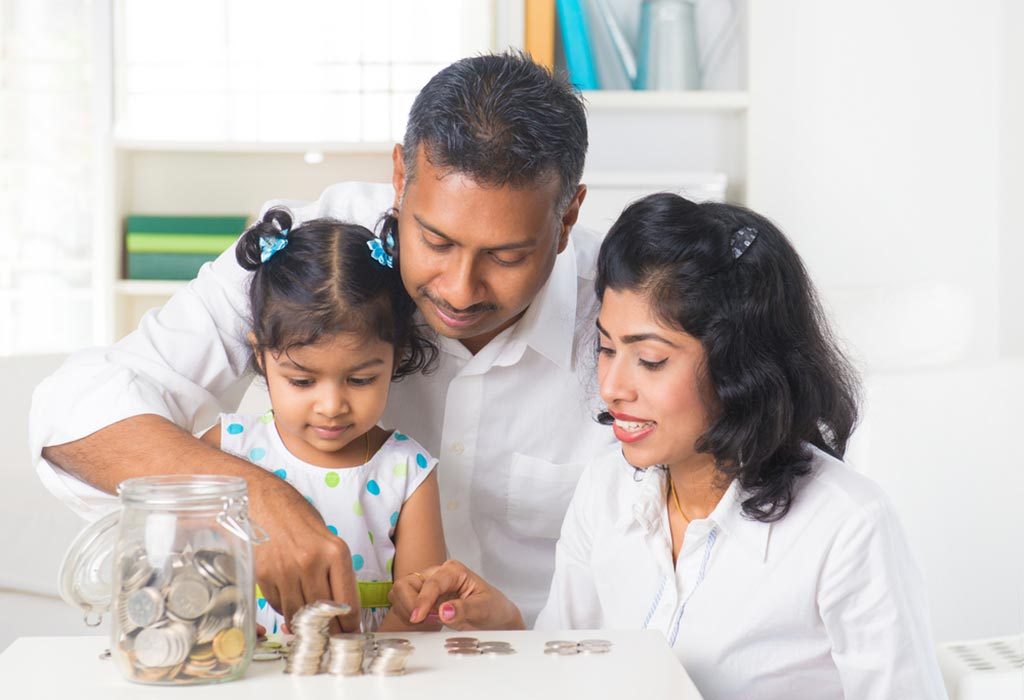 In this Article
Parenthood is an important responsibility. You have had your baby, and you have grand plans for her life– you're determined to give her everything she needs to grow up to live a happy, healthy, and successful life. While your heart is in the right place, saving money to secure your little one's future involves a series of practical decisions. The avenues are many; you need to know how to go about it.
6 Beneficial Ways to Save for Your Child's Future
Whether it's for play school or for higher studies abroad, saving is a must for any and every event in your child's life. Below we have a few essential things to remember when saving for your little one's future – these small tips will go a long way and get you benefits that you will be extremely grateful for in times of need.
1. Start early.
The best way to start saving for your child's future is to start as soon as you can. Yes, your child is still too young, but that's precisely why you should start this early – there will be comparatively fewer costs, and you can stash away more money now than later. Starting at an early stage can help set a momentum over the years. Open a simple savings account for your child and begin depositing small amounts regularly. By the time she starts earning, imagine how much you're going to accumulate!
2. Calculate how much you'll need.
To start saving, you will need a basic idea of how much you need to achieve your goal. First off, set a number. What is the purpose of your saving? Let's say that your goal is to save for your child's higher education. If the average cost of courses across streams in different colleges is around 8 lakh today, keeping inflation in mind, you may assume the goal is to save around 20 lakh. Even if it is a large sum, you will have already had a head start into saving for her college education! Keeping a rough idea in mind is beneficial in the case of saving.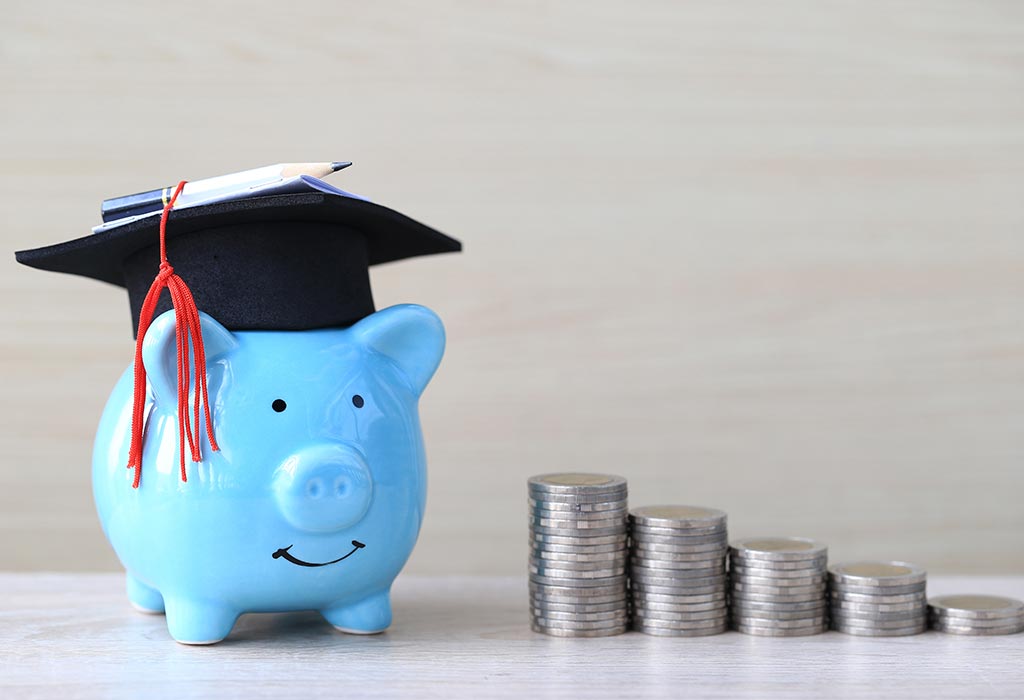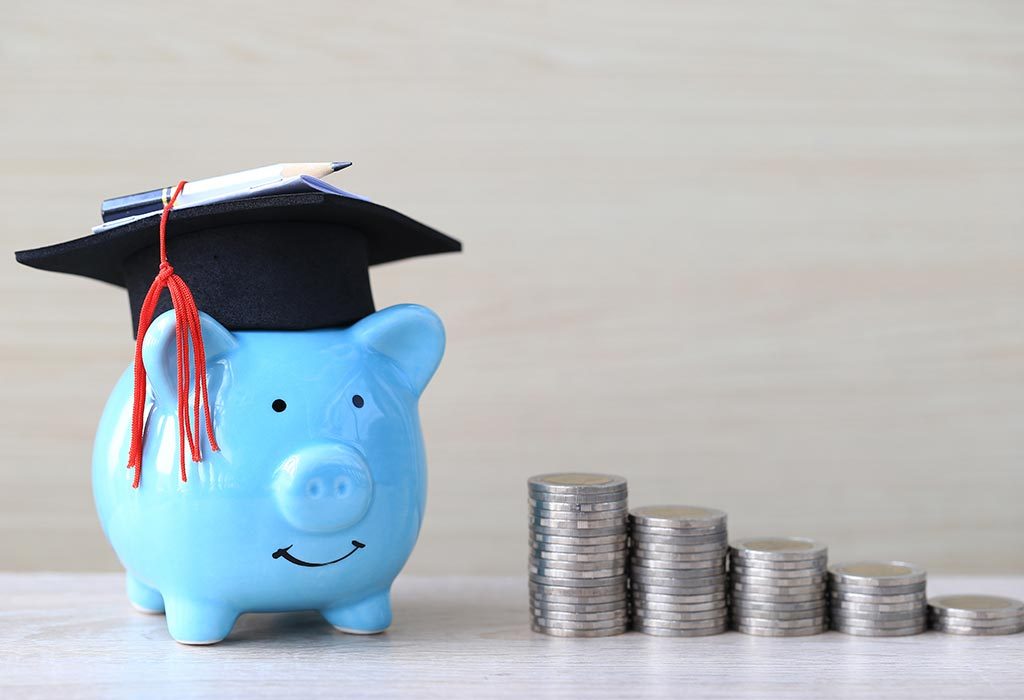 3. Save on your daily expenses.
The invisible yet valuable way you can save for your child's future is by saving on the little things in the present. In this matter, your bank is your best friend. Go for a bank that provides you with a smooth banking experience and has something valuable to add to your daily transactions. It could be in the form of great cashback offers, discounts on shopping, leisure and entertainment, easy-to- follow-through EMIs, and less to worry about in terms of general spending. Digibank is a great option – there is a whole bank present in that little smartphone app! The digibank debit card has lucrative and gainful offers on grocery shopping, food, entertainment, domestic and international travel and rentals to name a few. What's the best part? You don't even have to go to the bank to open your savings account physically – you can do it directly on the digibank app! You can save your time and your money and still enjoy life's great moments.
4. Take advantage of the presents and gifts.
You're most likely flooded with gifts and presents as new parents – some close friends and family have probably gone the traditional route and gifted you gold or silver in different forms. That is a great way to begin saving for your child! Accumulate all these valuable gifts and store them; make use of them when the time is right – as the market fluctuates, the value of these gifts (especially gold) will go up as well. Keep an eye out for the best ROIs. This may not be the most reliable option, but it's not disadvantageous either.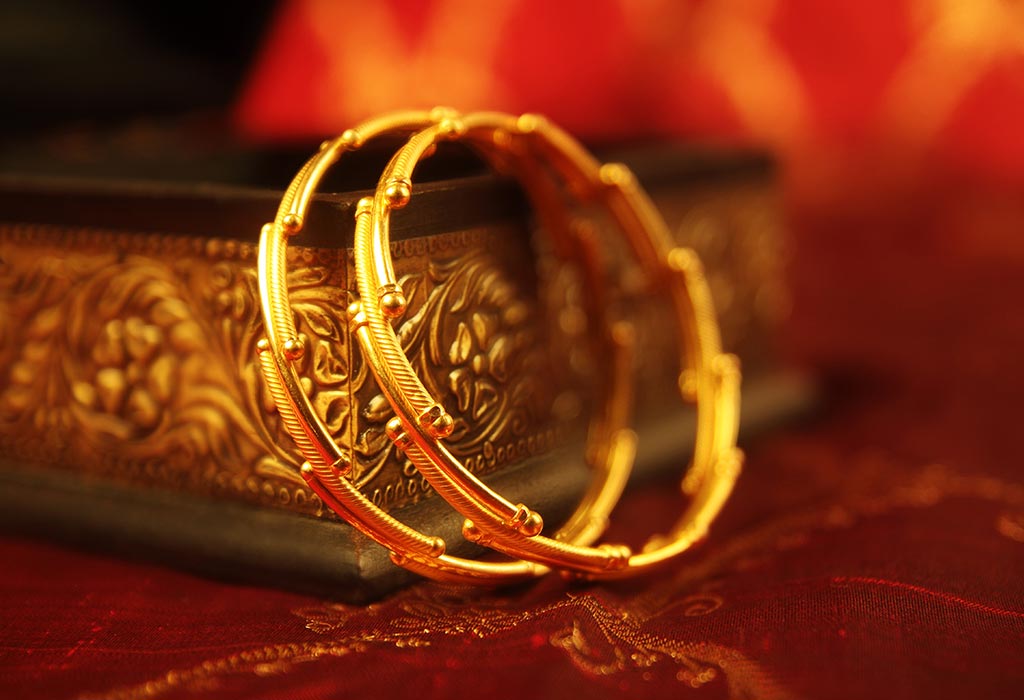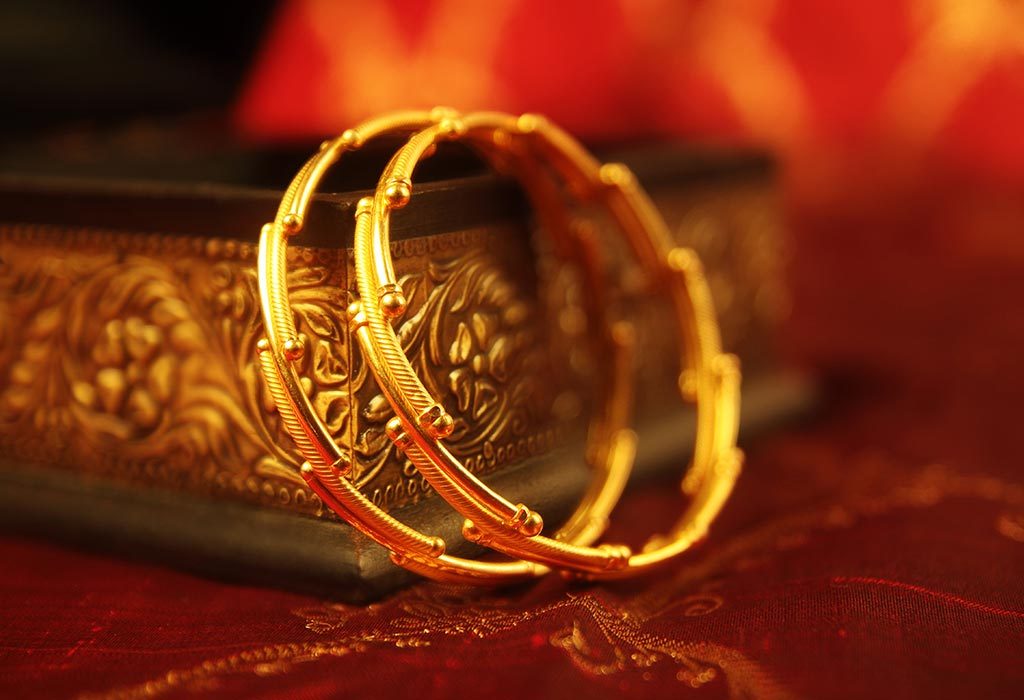 5. Diversify your investments.
You know the popular saying – don't put all your eggs in one basket! You're likely to have different goals in terms of the money you need to save, and you may also need this money in times of a crisis. Various investments will get you different returns which will benefit you in many ways. The best way to go about this is to divide your goals into short-term and long-term goals and go about saving that way. For short-term investments, a fixed or recurring deposit account is your best bet. These accounts guarantee good ROIs, and they change depending on how much you deposit every month. One condition – you can't withdraw this money in the middle of the cycle! Thus, it's essential to find an investment plan that promises you high returns.
Long-term investments are better for your child for the distant future. Going for Systematic Investment Plans (SIP) is a good idea in this case as you can start saving as little as INR 500 per month, and also see your wealth grow via the power of compounding. Mutual funds, on the other hand, let you invest across a wide range of markets, industries and sectors. They also come with varying risks and rewards, so you can always find something to suit you based on your risk appetite & investment horizon. Long-term investment options like equity mutual funds are extremely beneficial for plans that involve higher education, especially abroad.
The best way to decide on your short and long-term investments is finding a bank that gives you a myriad of options to choose from, and high rates to match. By banking with digibank, you can get up to 7.5% interest on your recurring and fixed deposit investments. Digibank also gives you different cycles to choose from, so you can decide how much you want to invest and for how long. It also allows you to invest in over 250+ paperless mutual funds from 14 Asset Management Companies (AMCs). This way, your finances are totally under your control – you can check for regular updates on the digibank app on your phone.
6. Save for a rainy day.
Whether in the form of medical expenses or replacing something at home, unforeseen expenses cannot be ignored. Thus, it's best to save for a rainy day. Investing in a good insurance plan for yourself and your family is a great way to take care of unfavourable circumstances. Make sure that you have read the terms and conditions of the insurance plan properly before investing because some of the understated conditions can make you feel like you're losing money instead of getting something out of it. Once your insurance is set, you'll feel much more at ease about any uncalled for expenses that might come your way.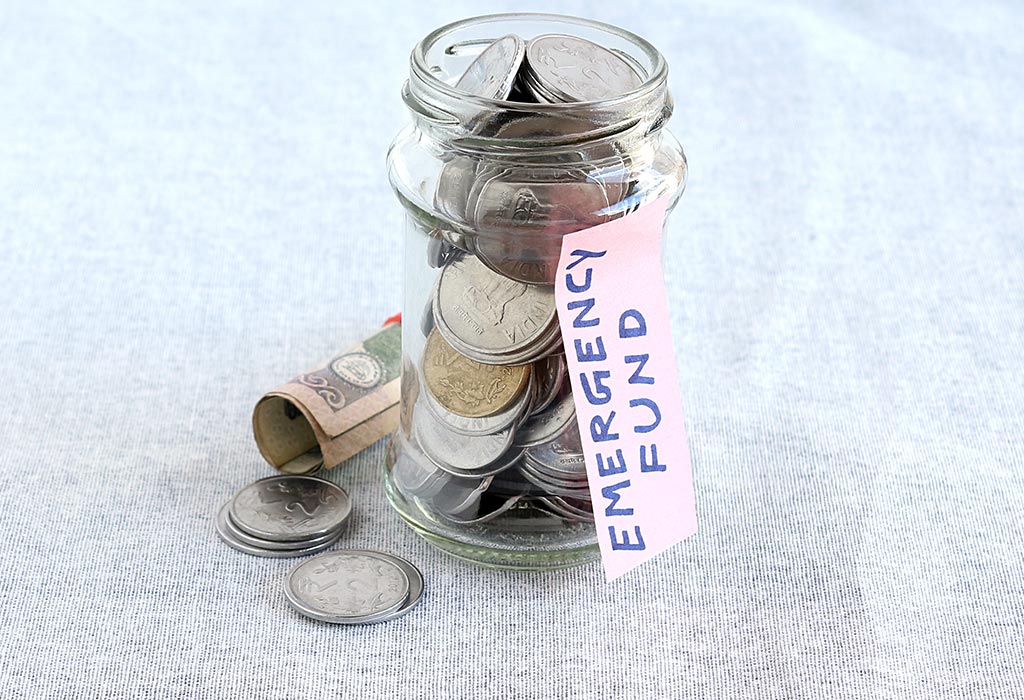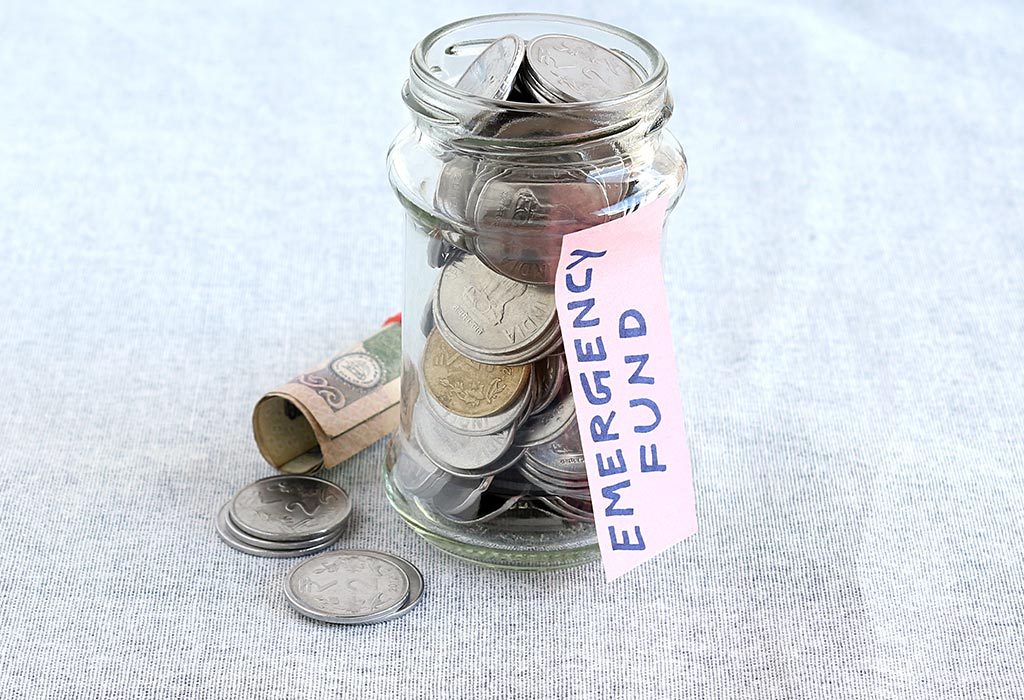 These were a few critical ways in which you can start saving money for your child's future. There are many options to choose from these days which can make the process look daunting – digibank makes it easy. All you have to do is download the app and open up your account to reap the benefits of the facilities and investment options mentioned above. It's best to start early because it'll give you more time to accumulate the investment for a favourable ROI. Your child's future is precious; make wise decisions!
Also Read:
Best Investment Options for Girl Child in India
Tips for Opening a Bank Account for Kids
Reasons to Open a Savings Account for Your Child