How to Choose Right Mutual Fund for Your Child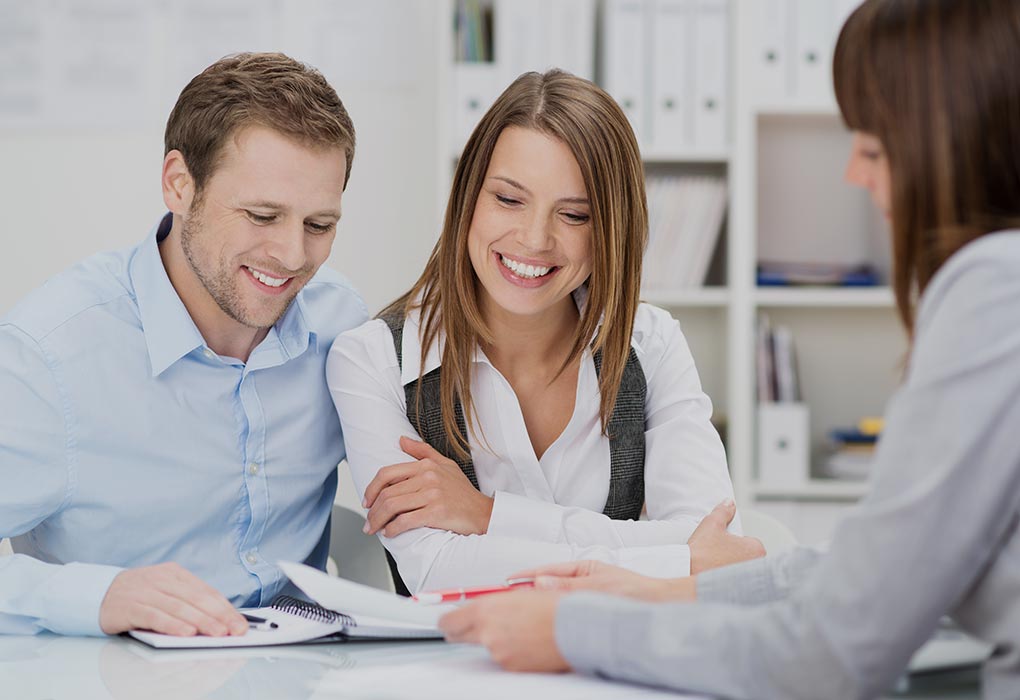 Many parents are seen opting for a mutual fund for child education as well as for any other purposes related to the child's future. While you might be on-board with the idea of investing in mutual funds, it is quite natural to be clueless about how to proceed with it and make the investment in the right manner. A few tips in that regard can be quite helpful.
What are Mutual Funds?
Mutual funds are a type of investment where the collective investment from multiple personnel is used to buy specific debts or securities, based on the risk factors. The investment firms have brokers or managers to make these decisions that keep risk minimal and reap a high dividend.
Why Should You Invest in Mutual Funds for Children?
The costs of expenses that are incurred currently will keep on increasing in the coming years as a result of natural inflation and economic changes. By the time your child reaches the age of college education and setting up his own family, he would need some financial help to get started. Mutual funds can help you meet those needs easily with an investment that doesn't burn your pocket.
How to Buy Best Mutual Funds for Your Child?
Having a good idea of how mutual funds can help you set up a better future for your child, the next step is to figure out how to begin with buying the mutual funds that are right for you. There are a few tips that can help you get started with it, as well as shape up the steps required ahead to keep it going.
1. Understand Your Motivation for the Investment
A general idea behind investing is to ensure that your child has a secure future. But that needs to be further broken down to the precise aspect you are attempting to secure. For some, it might be a plan to ensure the expenses of higher education are met. In other cases, you might want to keep a general reserve for any future medical expenses or travel or relocation-related costs that might be incurred as a result of your child's decisions. This can help you decide how best to carry out the investment and the amount to allocate towards it.
2. Figuring Out the Time Duration Before Investment Maturity
Investment in mutual funds can begin at any stage of your life, as well as your child's. But the key factor remains the motivation behind it, which also governs when you'd expect to have the money ready for your purposes. Some decisions might make it necessary to have the money available in the coming years, while a few parents might start off right in the child's infancy, giving them ample time to keep investing. Both these approaches require choosing different kinds of funds to invest in so that your returns are received at the right time. Recently, there have also emerged target-based mutual funds offered by a few organizations, allowing you to specify a precise year to withdraw your investment.
3. Balance the Mutual Funds With Different Kinds of Investments
A common sense when it comes to the economics of investment is to never put all your eggs in one basket. There's no doubt that mutual funds have some of the best dividends in the market when it comes to investments. But, the monetary needs can arise at any stage of life and it is best to have a variety of plans that allow you to use some amount of money, whenever you need. Furthermore, specific investments can provide a few advantages, too. A few college-specific savings plan in terms of mutual funds rule out the investment amount from tax calculations, giving you a substantial benefit. A bunch of other plans are meant for your retirement as well, with their maturity date well into the future.
4. Start Early By Setting Up a Mutual Funds Account Under Custody
It is required by law that an individual be at least 18 years old before opening an investment account. Setting up a mutual funds investment in the name of your child can be an issue if you are starting early. However, there is a workaround for this as well. You can start an account under joint ownership, choosing to include your name along with your child. Many investment firms offer this option but it is best to do this with a firm you know and a broker you share good relations with. Once your child is an adult, he can have full control over the account.
5. Make the Right Choice When Going With Any Company That Offers Investments
Today's market is flooded with numerous firms and companies offering attractive investment plans, including ones with mutual funds. In the excitement of high dividends, it is quite easy to be defrauded or invest in a company that does not have a good backing. Don't rush and spend enough time researching companies and brokers. Rely on personal contacts and talk to people who recommend somebody personally or have their own investments in the same company as well.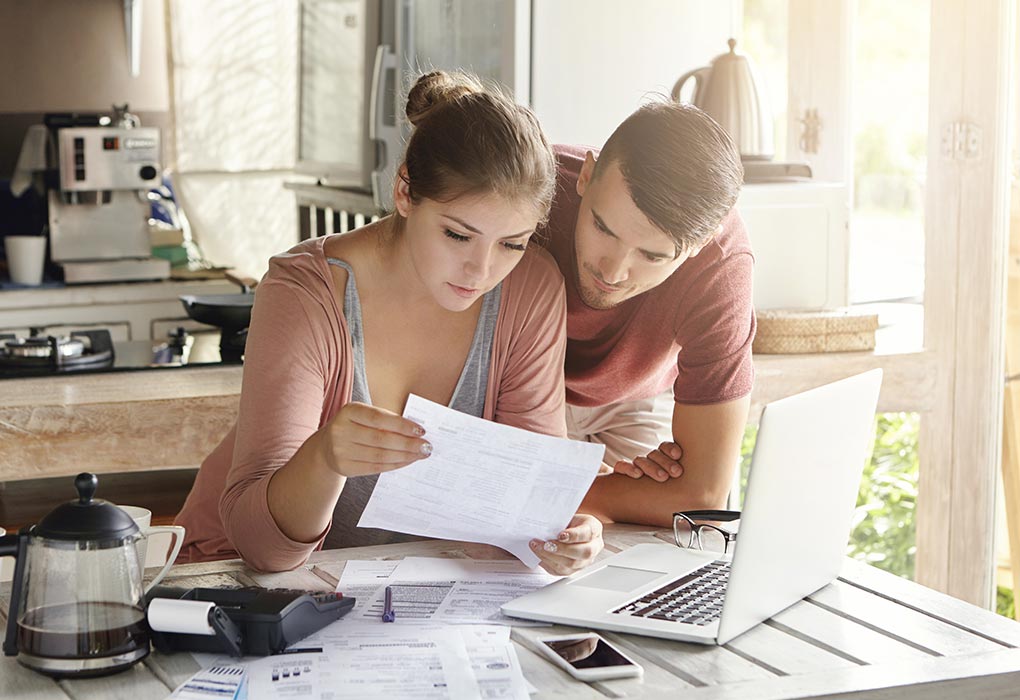 6. Understand the Significance of Investment Expenses
Mutual funds are a very unique type of investment model. When a mutual funds investment is set up, every investor that is a part of the investment needs to pay a certain fee, in order to reap the benefit of the dividends. Most early investors fail to take into account these fees, which can easily rack up a massive cost in the long run. Large fees can make it difficult to make the investments later on. Therefore, choose those with lower fees even if your dividends might be reduced by some amount.
7. Go for Mutual Funds That Are Diversified Substantially in Multiple Sectors
The way mutual funds work in providing dividends is by investing in securities. Certain mutual funds tend to invest heavily in a specific type of business and are usually opted by people who are well aware of that domain. But for most people, it is an intelligent decision to invest in diversified mutual funds. These make use of the investor money and distribute it in various securities at different proportions. Therefore, this is much safer than anything else, since if one security aspect fails, the other ones are already in place to compensate for those losses.
8. Opt for Mutual Funds That Adopt the Invest-And-Forget Approach
We usually have numerous other things in our lives that need our attention and responsibilities that need to be fulfilled. In the midst of all these, if you also have to pay attention to your mutual funds regularly, it can get quite stressful and taxing. Therefore, go with mutual funds that are secure, such as diversified mutual funds, which allow you to invest your amount and relax. Most investment brokers take the right decisions with the investments and they can help you choose the right one in this regard.
9. Figure Out the Right Capital You Can Invest In to Flag Off the Funds
In matters of mutual funds for young kids, it is necessary for parents to keep aside a substantial amount to kick off the mutual fund investment. This can then be taken care of by the children once they grow up. Even for the ones who are adults now, it is better to provide a lump sum amount that can act as an initial investment, which can be increased further in life. Pairing that with a retirement insurance plan or other investment structures can help you add additional amounts and keep the dividends at a good level.
10. Let Your Child Understand How Mutual Funds Work Once He Grows Up
While you have taken the right decision to start off a mutual funds account in your child's name early on, you cannot keep taking care of it all your life. Once your child is an adult an ready to take control of the account, he needs to have a good understanding of how the investment works and make the best of it. Reaching close to the teen years, you can start educating your children along the basics of investments, making them aware of mutual funds as well. Numerous videos on the Internet or educational websites can provide additional understanding of the same concept. Try using a small amount of money and creating a mock investment to gauge their decisions.
Mutual Fund Child Plans and Its Key Features
When it comes to investing in mutual funds, there are a ton of plans you can choose from. Each has its benefits and shortcomings, based on your needs. However, there are certain child specific mutual funds plans that have great returns. A few of them might be a tad riskier than the other, and this can be easily compared with risk classifiers. Going with mutual fund child plans offer the benefits of some exciting features as well.
If an adult opens up a mutual funds account, any investments that occur have to be made from the bank account of the investor himself. No payments are accepted from any tertiary parties. However, a mutual funds account opened for a child usually allows third-party payments. This allows your relatives to contribute to the investments as well.
Many companies have combined the mutual fund investments for children with certain insurance plans as well. These can come in the form of an accident insurance, providing a major expense coverage bundled with your investment in the mutual funds.
Most of the mutual fund investments based on child plans come with a lock-in option as well. These ensure that the funds cannot be withdrawn until the child has turned 18 years old. While this can be a deal-breaker for some who intend to use those funds for other purposes, going for a lock-in could provide improved dividends as well.
Figuring out the plans of best mutual funds for the child can take some time with research and planning. Starting early is always in your benefit and having clear goals can help you come to a decision that can be agreed upon by you and your broker.
Also Read: Financial Planning Tips For Every Mother
?>