Opening a Bank Account for Kids – Benefits and How to Open It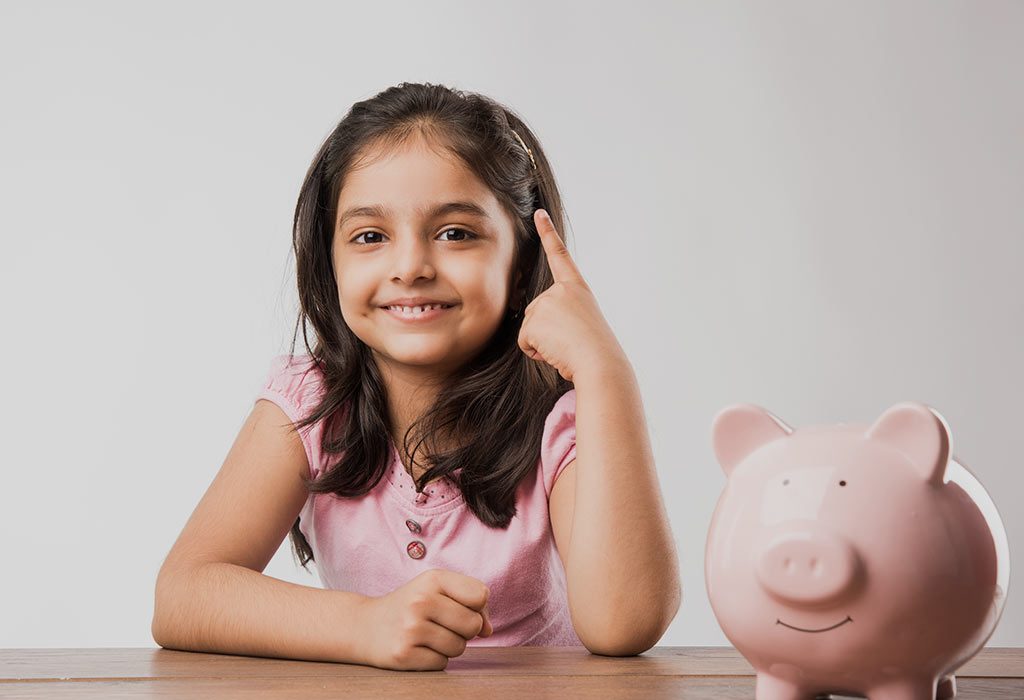 Most parents like to teach their kids about the importance of money and also how to spend it wisely. The trick is to start from a young age itself. You may wonder, what would be the ideal way to inculcate good spending and saving habits in your kid? Well, we suggest that you open a bank account for your child and help him learn about money from a young age. Browse through this article to know all about opening a bank account and also learn of its various benefits, in the following article.
Why You Should Open A Bank Account for Your Child
Here are some benefits of opening a bank account for your child:
1. Easy Deposits
You can make easy deposits to your child's account anytime and from anywhere. It saves you the hassle of remembering when and how much pocket money to need to give to your kid. Even those relatives who like to give cash gifts to your kid may directly transfer the money in his account.
2. Makes Your Kid Financial Savvy
Your kid becomes more aware of how the banking system works such as bank transactions, interest rate, bank charges etc. This may help him as he grows up and starts taking care of his own financial planning.
3. Teaches Self Control to Your Kid
It helps in teaching your kid about the concept of saving, and thus, helps him learn about self-control. It is one of the best ways to teach your kid about thinking before spending.

When to Open Bank Account for A Child?
Kids can have a bank account, and there is no legal age that a child needs to attain before his parents can open a bank account of their child. Where some parents may like to open an account soon after the birth of their child, others may wait until their child starts going to school. It is absolutely a personal choice when you want to open a bank account for your kid.
Who Can Open a Minor's Account?
The following are some of the ways you can open an account for your child:
You can open an account as a guardian, on behalf of your kid.
You can open a joint account with your kid.
An account can also be opened with a legal guardian of the child.
A minor of 10 years of age or more can also have an account in his name, which can be operated by him.

What Type of Bank Account is Good for Your Child?
A saving account may be a good option for your child as it usually has higher interest rates and lesser fees. Here are the criterions that you may like to look for in a bank account for your kid:
Choose an account that requires no minimum balance. This is because your child may not be having that much money to save and spend that he needs to keep up with the minimum balance clause.
Choose an account that does not require monthly maintenance fees as it may eat away whatever little money or saving your child may have in his account.
You may choose an account that fetches you good interest rates. This can be done in case you do not plan to take out money from the account on a regular basis and take it out after a stipulated period.
You may like to choose an account that helps you to have easy online access too. This way you may monitor the account sitting in the comfort of your home too.
How to Open Bank Account for Children?
Here is how you can open a bank account for your kid:
1. Account Opening Form
The first and foremost criterion of opening a bank account is filling up a form, which will have details like name of the minor, the guardian's details, address, etc.
2. Documents Needed
Following are some of the documents that you may need to furnish for opening a bank account for your child:
Proof of the minor's date of birth or a birth certificate.
Aadhar card of the minor.
KYC documents of the parents or the guardian.
Specimen signatures of the parents or guardians and also of the minor, in case he is 10 years or older.
Who Can Operate a Child's Account?
A minor who is younger than 10 years cannot operate his own account and needs his parent's assistance. However, if the minor is 10 years or older, he can operate his own account.
When Can a Child Operate His Bank Account?
A child can operate his own account after the age of 10 years of age. However, after turning 18 years of age, the account becomes a regular saving account, and on presenting a KYC form, which states that the child has become a major, the account can be managed by the child without the parent's interference.
Tips to Teach Kids About Money Using Their Bank Account
Some tips that may help you in teaching your kid about using their bank account include:
You may help your kid learn about the interest his deposits are incurring him. This way he will stay motivated to save his money.
Keep your child involved in the bank activities as this may help in learning about how banking works.
Although online banking is the most comfortable way of banking these days, you may still like to take your kid to the bank and experience the real feel of how everything works around in the bank.

Points to Remember
Most banks levy a daily limit on a minor's account; however, parents may have additional transactional limits on their kid's accounts. This may also help parents monitor their kid's account.
We have discussed all the information that you need to know for opening your child's first bank account. However, if you have more doubts, you may enquire with your bank for the same.
Also Read: How to Open the Account of Pradhan Mantri Sukanya Samriddhi Yojana