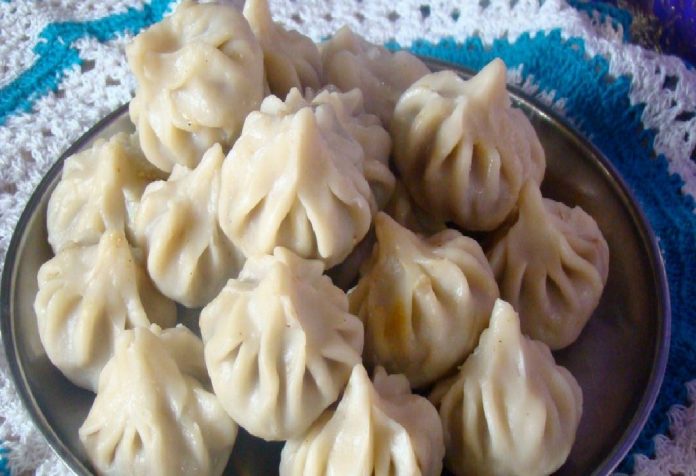 Last Updated on
The season of festivals has arrived and that simply means there are lots of sweets to binge on. If you too are a Lord Ganesha devotee, we tell you how you can impress him by making these delicious varieties of modak this Ganesh Chaturthi
The closer we come to finishing another year, more the reasons to celebrate. Come August and September and the season of festivals beckons our heart, soul, and most importantly, our sweet tooth!
Kick-starting the festivities is Lord Ganesha who is arriving this August 25 to bless us with his presence. So, it is really important to put your best foot forward and impress him (and your friends and family) by preparing his favourite modaks and laddoos.
There is a reason Lord Ganesha loves modaks so much. As per legend, when the 'devas' came to visit lord Shiva, godess Parvati offered them a divine modak. This modak was quite special because the person who ate this modak would become knoweldgeable in all scriptures, science, writing and art. And as the legend says, when asked the true meaning of devotion, lord Ganesha had expressed the devotion to parents is the ultimate form. Parvati, impressed with his answer offered this special modak to Ganesh and this is the first time bappa fell in love with this sweet.
6 Delicious Modak Recipes To Try at Home
So, guess what's better than having just one variety of modaks this year – having six! Here are 6 delicious varieties of modaks and laddoos that are super easy to make, and rest assured, Ganpati Bappa loves them too!
1. Ukadiche/ Steamed Modak
The traditional Maharashtrian prasad for Lord Ganesha, steamed modaks are nothing less than pure sweet bliss! These coconut and jaggery filled dumplings are everyone's favourite during the festival.
Not only do they look beautiful but taste amazing too. Yes, it takes a few trials to perfect the art of making the perfect Ukadiche modak, but we promise this simple ukadiche modak recipe will make it a lot easier!
2. Chocolate Modak
What happens when you add a dash of chocolate to something? It only becomes a dish no one can resist! If you don't mind experimenting and want to add a chocolatey twist to the traditional, humble modak, here is the perfect fix. Not only are chocolate modaks loved by many, they are delish too!
You do not need to splurge or spend a bomb to make these sweet goodies. Instead, try this easy chocolate modak recipe in the comfort of your home. Not only with kids, but chocolate modaks are a hit with grown-ups too!
Note: A box of homemade chocolate modaks can also make the perfect Ganeshotsav gift! Check out more such creative gift ideas for Ganesh Chaturthi!
3. Fried Modak
How can you go wrong with anything that is sweet and fried? These crispy sweet dumplings are made up of khoya, dryfruits, coconut and the goodness of jaggery. They look great and taste even better. Making fried modaks is super easy too!
Along with your traditional mithais, offer this variety of modak to Bappa.
Watch: How to make fried modak at home
4. Diet Modak
Well, if you are the health conscious one and do not like indulging in too much of sweet binging, diet modaks are here to your rescue. The best part about these modaks is that you do not need to compromise on the taste but at the same time, you can significantly cut down the calories!
You don't need to choose between health and festivity when both can go hand in hand!
5. Mawa/Khoya Modak
The rich taste and texture of khoya takes your modaks to simply another level. They are fairly simple to make and easy to mould. These modaks are largely popular as the prasad used during Ganpati puja.
What's more is that you can experiment with shape, size and flavours. You can also turn this khoya modak into another sweet called 'peda'. Bappa loves both!
6. Coconut Laddoo
What's Lord Ganesha's second most favourite sweet? Laddoos! Yes, add a touch of variety to your plate of sweets and include these tasty choco-coconut laddoos as an offering for Ganpati Bappa this season.
Festivities are a great way to bond with your loved ones. Try these easy to make modak recipes at home this Ganesh Chaturthi and spread the love. May Bappa bring health and prosperity in your lives!