5 Genius Room Decor Ideas With Baby's Name!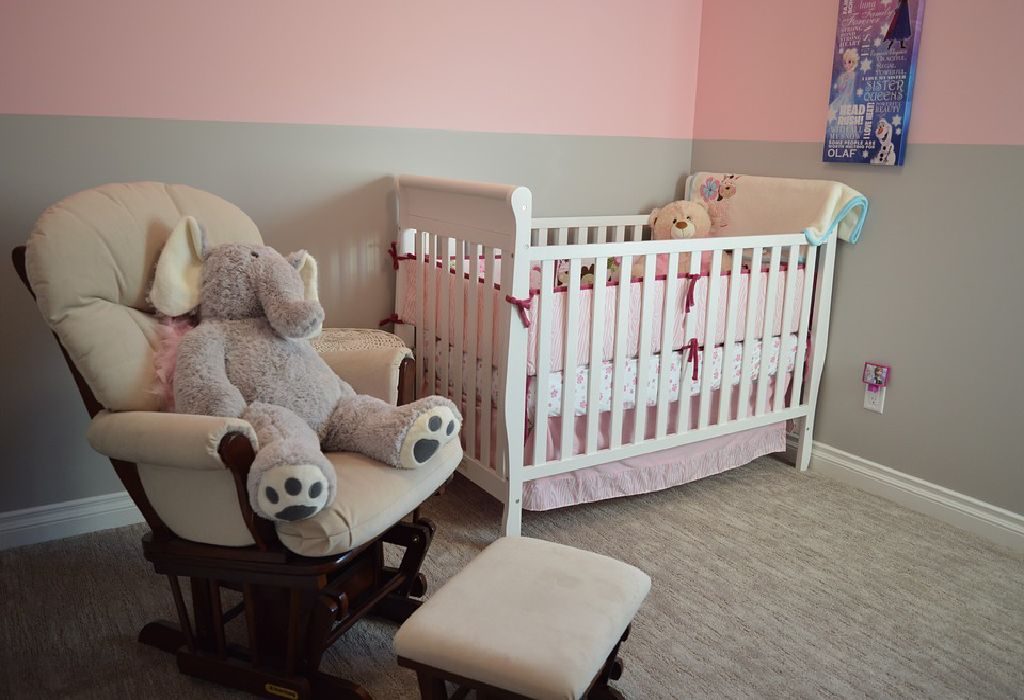 In this Article
Say 'no' to ready-to-hang magnetic letters or placards for your kid's room and embrace creative baby name wall décor ideas. Brighten up the walls, doors and furniture of the nursery by putting on your thinking cap. You know your baby deserves it!
Regardless of your kids' gender, hobbies or age, there are a few things that can liven up their space. Using your child's name is one such option to create a baby room that is cute and personalised. Stencils, abstract designs, vibrant hues or other decorating tricks – get going!
Interesting Baby Name Letters for Room Decor
1. Bring The Brush, and Some Paints
Your nursery's colour theme—monochromatic, gender neutral or regular—can be enhanced with a complementary palette. Grab bright magnetic chalkboard paints and brushes from your local hardware store and start personalising your kids' rooms. Stencil their names on special corners that have their toys. Alternatively, express yourself in solid blocks on the walls that face their beds. Add a few small flowers in between and you're done.
2. Fabric Letter Garlands for Her Wall
If you intend going the girlie way to delight your daughter, then this baby name wall décor will do the trick. Create padded paper garlands that can be hung vertically or horizontally on the bedside, walls, or from the ceiling. Use different patterns and colours for added effect. Alternately, string up giant plastic alphabets to create her name. Your M-I-T-A-L-I will eventually thank you for making all her girlfriends jealous of her nursery!
3. Good Night's Sleep With Sweet Dreams
Why not craft day-time giant throw pillows with your baby's name? You may also use leftover sofa foam for making big night-time display pillows for your children's beds. And yes, don't forget to stitch or paint their names in bright colours on the pillow cases. Multicoloured and differently sized letters will fit the bill to perfection and see your kids doze off peacefully.
4. Dancing Marquee Lights in Fluorescent Shades
Cast beautiful shadows that reflect the alphabets of your baby's name with modern marquee lights. Affordable and easily available online, these magical lights can be customized to reflect your kids' names on the walls of their room. Highly sought after by nursery designers and moms alike, they form the ultimate decor idea for nurseries belonging to both genders.
5. Personalised Murals With Names Spelled Out
If you want to get even more creative, then seek the help of cute little hands to add further magic. Along with your kids, paint interesting murals on the nursery walls, such as an airplane spelling out their names through its exhaust. Else, sketch out an angel and add your princess's name on top. You may try out themes featuring cartoons, fairy tale characters, animals, sports and favourite toys. Wow!
Stencilling your kids' names with an artistic touch can be good fun, besides making your tot's room interesting and totally cool.
You can find many more room decor ideas on www.firstcry.com. Go for it and unplug your creativity; wait no longer!