Parental Control on YouTube – How to Ensure Safe Search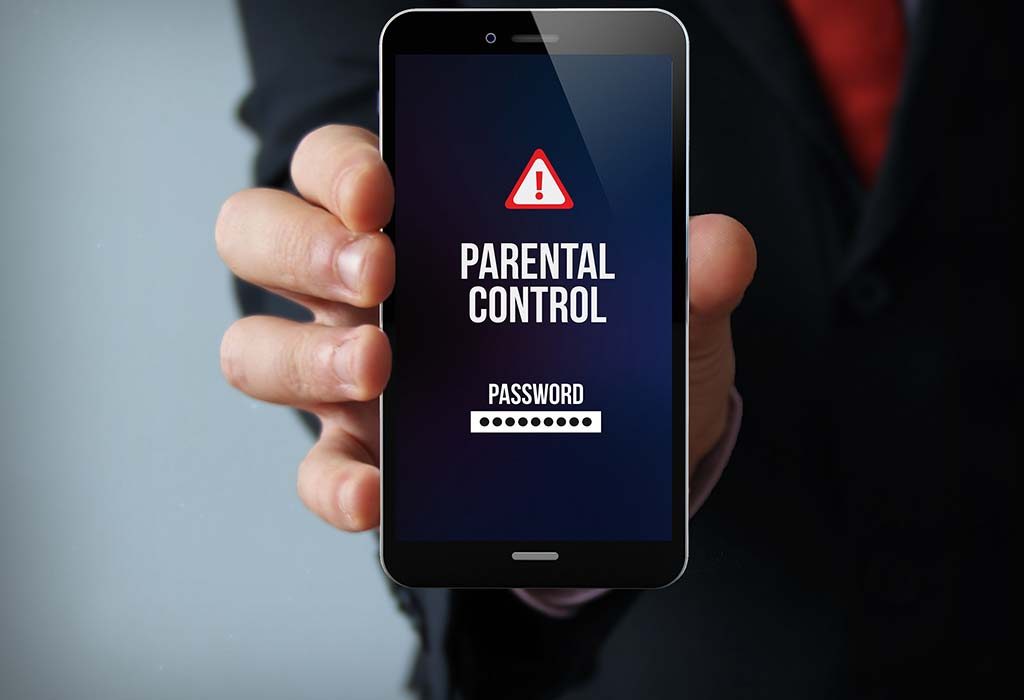 The kids these days find the internet very helpful for their school work apart from using them as a source of entertainment. YouTube is very popular, and kids spend a lot of their time on YouTube instead of their TVs. The disadvantage is that YouTube has a lot of inappropriate content like violence and nudity which the kids should be kept away from watching. This is why YouTube has started parental controls which will help you stop your kids from enabling access to such content.
Why Is It Important to Have Parental Control Over YouTube?
YouTube is one of the largest entertainment websites. But with it, it has its dangers. You can take the example of Logan Paul, a very popular YouTube user whose channel had about 15 million subscribers. He was in some hot water because he uploaded a video that showed a dead body hanging from a tree. He took the video in a Japanese forest which is famous for its high suicide rates.
YouTube had to remove it from his channel, and Paul profusely apologised for uploading that video on YouTube. The problem was that before the video was taken down by YouTube, many people had already copied it and uploaded it on other channels. This means that the video was still accessible.
His actions caused many complaints against the service because the fact that it failed to safeguard kids from such content bothered the majority of people and most of them were parents. YouTube then removed over one million videos from its site. Investigators discovered that comments on over half a million videos were targeting kids and this was also turned off. Moreover, some comments were loaded with alleged child predators.
At the time, ads that had inappropriate content for children from about 2 million videos were removed, and YouTube officially confirmed this.
All these findings have caused a lot of parents to question if their kids should even watch videos on YouTube. This is why you should limit what your children watch, and the first step is Restriction Mode.
This is a part of parental control which the YouTube offers. With this mode, you can clean the search results on YouTube so that the adult content is taken out. Your kids will not be able to watch all the flagged videos and videos that are marked as inappropriate by other audiences. The mode will help to limit the explicit content through YouTube gives no guarantees that it is a 100 per cent adequate.
How Does Content Restriction Tools Help to Protect Kids on YouTube?
Google has come up with Safety Center tools so that parents can control their kids' activity. With these Safety Center Tools, you can enable content filtering and other blocking features on YouTube as well as Google searches. They will also help to report questionable content you see on the internet.
Google offers the following safety centre tools
1. SafeSearch
With this tool, you can block any content or websites that are inappropriate from Google's search results. These contents could be any violence, pornography, or any other inappropriate content.
2. Reporting and Enforcement Centre
If you ever found an embarrassing video of your children on YouTube and if you think that someone had uploaded this content, you can report it to the Reporting and Enforcement centre on YouTube, and they will help to remove this content.
3. YouTube Content Filtering
Inappropriate content can be blocked on Google search results by Google's search thought there are other places where you can apply content filtering. You will get content filtering on YouTube to a certain level using the restricted mode.
How to Put Parental Control on YouTube?
People mostly use android or iOS these days. Here is how you can enable YouTube parental Control from various devices.
On Android Phone
Here is how to put parental control on youtube android app on your phone.
Step 1
Start the YouTube app in your phone and sign in to your account if you are not already signed in.
Step 2
After signing in to your account, click on the account icon. You will find this icon at the top right. You have then look for an option "settings" and click on it,
Step 3
After you click on the Settings, you will then find an option "General". Click on this option. In the next page, you will find an option called the "Restricted Mode". Select this option.
On iPhone
YouTube parental controls can also be set on the iPhone. Follow the following steps to enable this mode on the YouTube app.
Step 1
Take your iOS and open your YouTube app.
Step 2
In the upper right corner, you will find your account icon. Tap on that account icon.
Step 3
A menu will appear. From that menu, select an option called "Settings".
Step 4
A group of options will be displayed. Select the "Restricted Mode Filtering" option.
Step 5
You will then find an option "Strict". Select that option and exit the settings.
You could also choose an option "allowed content". This way you can ensure that your kids download only age-appropriate content by their ratings.
On iPad
It is possible to enable safe mode in the iPad as it is also an iOS. You can use the following steps.
Step 1
Go to the official website of YouTube. On the upper right corner, you will be able to see three dots. Click on them.
Step 2
When it is clicked, a pop up is shown. Select the option "Settings" from it.
Step 3
When you are in the settings, click on the "Restricted Mode". This will turn on the safety features.
You can also enable parental controls through the YouTube app on the iPad. The process is same as allowing the safety mode on your iPhone. You can use this method in the iPhone too.
On Web Browser
To enable the YouTube parental control on your web browser, you need to follow the steps below:
Step 1
To ensure that your kid does not see any age-inappropriate content, you will need to enable the safety mode on each browser that you use. Open your browser and enter www.youtube.com.
Step 2
In case you do not have a YouTube account, you will need to create one using the Sign In button and following the instructions. Once you have created the account, YouTube will open in your account.
Step 3
Scroll down to the bottom of the page and find the Restricted Mode Button. Click on this and select the 'On' option. Click 'Save' to save your settings. Under the 'On' button, you will see an option saying 'Lock Restricted Mode on this browser.' Click on this. This takes you to the Sign In page.
Step 4
Sign in again to lock the Restricted Mode setting. If you use more than one browser, you need to open each browser and enable the Safety mode setting on YouTube. The Safety Mode activates Safety Search, which ensures that only child-friendly results show up on any search.
Additional Tips About YouTube Parental Controls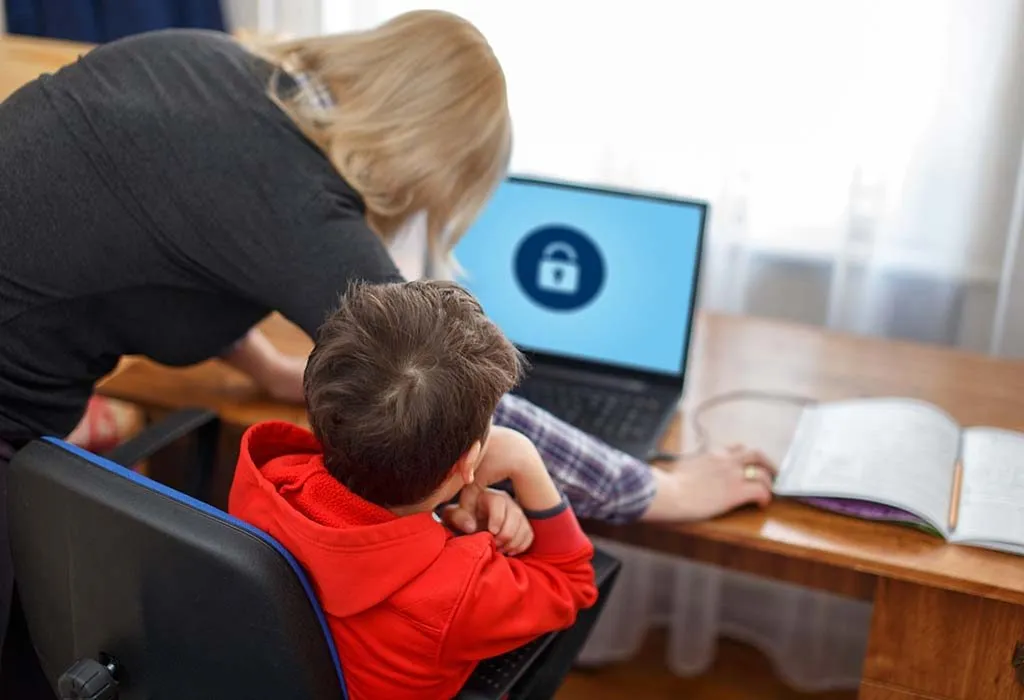 Almost everyone uses YouTube these days as it is the best place for entertainment. But there are still some questionable content which is inappropriate for kids and because of this parents can enable some parental controls on the site so that the children do not come across any content that is inappropriate like violence or nudity. Here are some additional tips you will find useful for content filtering.
1. Lock Restricted Mode
Since you can turn the restricted mode on very quickly on the web browser, you should also be aware that likewise, it is easy to turn it off. To avoid this, the restricted mode can be locked on the web browser preventing your kids from changing that setting. Just turn on the restricted mode on YouTube by signing in to your account. You will then find a Restricted Lock mode, click on this browser. Don't forget to save your settings. Once you are done, sign out of your account, and the mode you saved will remain on the browser. After you sign out, your kids will not be able to change the settings because they can be replaced only if the account is logged in. If you happen to use more than one browser on the computer, then the following steps should be followed on each browser.
2. Use Content Filtering App Like KidSafe Tube
Another alternative idea for the YouTube parental control is the KidSafe Tube. The advantage here is that it filters content on YouTube. This way, you can be sure that your kids are not watching any inappropriate or offensive content.
3. Install YouTube Kids
You can also replace the regular YouTube with YouTube kids and install it on the kid's device. This app is the kid-friendly version of YouTube where there are no illicit or inappropriate contents that kids should stay away from.
It is very tough to follow and continuously monitor your kid's activity on the internet. It is normal for parents to worry about their children because of the availability of inappropriate content on the web. Even with the above techniques, the best way to filter is by being present. You will not be able to monitor each video your kid views on the internet, but you can consider spending some time with your kids and watching the videos they like. This will undoubtedly strengthen the relationship between you and your child and will also help to surface any potential threats.
Also Read:
Child's Pictures You Should Never Put On The Internet
Things Parents Should Avoid Sharing on Social Media
Gadgets and Apps for Ensuring Kid's Safety