5 Lessons your Kids Can Learn From Mahatma Gandhi Movies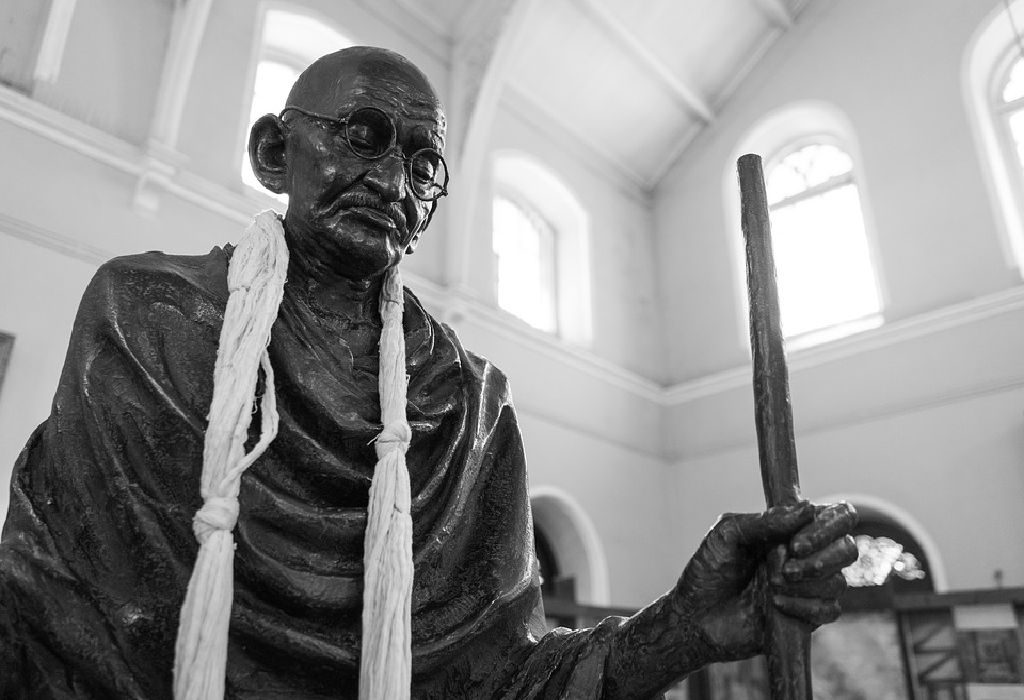 In this Article
Mahatma Gandhi, or Bapu as he is fondly called, continues to be an inspiration even today. His teachings and the way he led his life still holds invaluable lessons. This Gandhi Jayanti on October 2, celebrate the life and times of India's great freedom fighter and let your children pick up life lessons too! Select from this list of movies based on Mahatma Gandhi's teachings and have a fun as well as inspiring time!
Lessons For Kids From Films On Mahatma Gandhi's Teachings
1. "Chaata maarna aasan hai … maafi mangne ke liye himmat chahiye beta" – Lage Raho Munnabhai
It is easy to slap but hard to apologize! This is a simple and heartfelt Vidhu Vinod Chopra film about how Gandhiji's lessons apply even in modern life – particularly to neighbourhood don Sanjay Dutt. It has some amazing lessons in non violence, persistence and patience. Even if Gandhiji is not beside us in person today (as he is beside the hero!), we must endeavour to apply his lessons in living.
2. "Toh phir saari alag-alag ungliyan ki muthi ban jaaye Mukhiya ji." – Lagaan
This brilliant Oscar-nominated film set in the pre-Independece era deals with the tax paid by Indian subjects to their British overlords. The revolt leads to a cricket match challenge led by one of the villagers – Aamir Khan. The film beautifully – and very entertainingly – discusses communal harmony, mental strength and non violent protest or satyagraha – Gandhiji's best known lesson.
3. "Hum sab ek doosre ko dosh de rahe ha, jab ki hum sab hi doshi hai" – Swades
Mahatma Gandhi led many freedom movements in his time, from the Salt Satyagraha to the Quit India Movement. Taking responsibility and ownership is a prerequisite for witnessing change – a lesson that this Shahrukh Khan starrer brings forth. This film about a foreign returned scientist who wants to make a difference to his village has super Gandhian lessons for your little ones!
4. "Hamare goley pe kauno jhooth nahin bolta" – PK
It's not just people who are influenced by Gandhiji – aliens are too! This cute film featuring Amir Khan as an alien takes a hard hitting at organised religion and godmen. Inspired by the ideas of Mahatma Gandhi and Sant Kabir, the inherent message in the film is that everyone is the same, irrespective of differences such as religion, caste or community.
5. "First they ignore you, then they laugh at you, then they fight you, then you win." – Gandhi
This acclaimed film directed by Richard Attenborough provides a deep dive into Mahatma Gandhi's life, with Ben Kingsley's unforgettable portrayal. It emphasizes Gandhi's principles of non-violence and truth. A key lesson for kids is the power of determination, even when faced with challenges.
Whether you pick from the Hindi movies on Mahatma Gandhi or select a regional language flick, Gandhi Jayanti is the perfect time to commemorate this world-renowned thinker and peacemaker. Organise a quiz with the kids, watch films together and keep arguments away – after all, this is also the International Day of Non Violence! Happy watching!
?>