Raising a Confident Child – 5 Lessons From Aaradhya Bachchan's Annual Day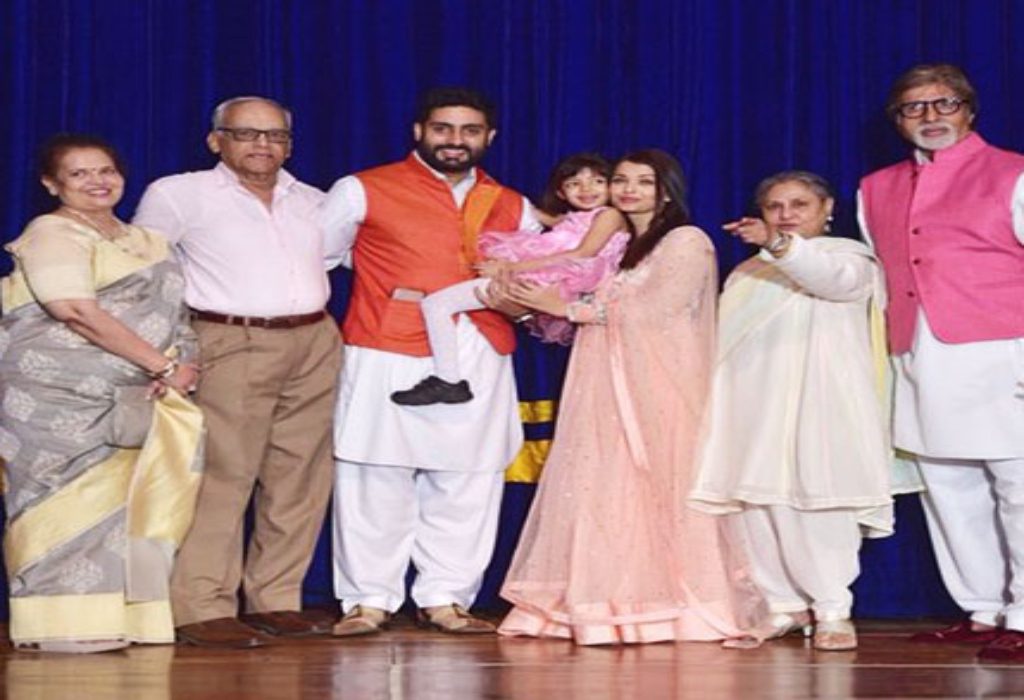 In this Article
Your little one is growing up faster than you imagined! How can you ensure they become confident, creative individuals who know how to stand up for themselves? Well, cute little Aaradhya Bachchan, who recently had an Annual Day function at school, has some important lessons for us!
Recently, Aaradhya's play-school had a very exciting day – Annual Day! Yes, the youngest Bachchan, who was one of the tiniest Bollywood babies some time ago, is already a big girl! As she got ready for her performance, undoubtedly a bit jittery, who should she spot in the audience but her entire household!
Mamma Aishwarya, Daddy Abhishek, and Grandparents Amitabh Bachchan and Jaya Bachchan were all seated among the audience, ready to cheer the loudest. Shilpa Shetty and Raj Kundra, whose son Viaan also studies in the same play school, were also with them. Annual Days are big events for children – and we mean, really BIG. This is when they get a platform to showcase their talent, perform in harmony with others, and make their family proud. The Bachchans not only had a fun family outing but also gave Aaradhya the biggest gift they ever could – the gift of their presence, support and unconditional love.
So, how can you use this occasion to give your kids the crucial lesson of confidence and self-expression?
How to Use Annual Day to Build Your Child's Confidence
1. Don't Let Stage Fright Scare You
One of the biggest roadblocks for confidence in children is stage-fright. They may be the best dancers when Mamma is the only one watching, but hide amidst the curtains on a big stage. Tell your kids a quick-starter tip to overcome stage fright – imagine the audience is full of rabbits! Except for Mamma, of course, who will be right there watching and cheering for you!
2. Identify Your Passion In Life
It's never too early to start working toward fulfilling our passion. Annual Day is a brilliant occasion to help your children identify their talent. Is your child musically inclined? Does he seem very interested in the Inter-Class Quizzing Event? No matter what your child's talent, it is your job to help them identify and nurture it. Confidence and passion go hand-in-hand.
3. Family Is Your Biggest Support System
In our rushed lives, as we struggle to make sense of home, our workplace, meal times and sleep times, we are often unable to spend time with our loved ones. While this leaves us frustrated, do you know who is the worst affected party? Our children! Annual Functions are a glorious opportunity to bond as a family and convince your child that come what may, their family always has their back.
4. Learn From Your Peers – But Don't Imitate
Most schools encourage group performances during Annual Days. It lets kids work in sync with others and learn new skills. Tell your child to learn from his peers and older children by working in groups. But also encourage him to develop his own style – whether it pertains to creative skills of music and dancing, or literary performances such as poetry recitation. Having faith in our abilities and a healthy self-esteem is the best route to confidence.
5. Never Hesitate To Express Yourself
It is very easy for kids to get overwhelmed or sidelined by other kids in the class. This is a common problem especially for introverted and shy children. Discuss with your child's teachers how you can best use Annual Day as a confidence-building platform for him. Encourage your child to speak their mind, express their thoughts, and not get intimidated during rehearsals. Also make sure you congratulate and reward them for a job well done!
When is your child's next Annual Day? Make sure you plan in advance and do your best to attend. There's nothing that makes children more confident than seeing their parents in the crowd. It tells them you're always there to encourage them in their endeavours. Trust us, your untiring support is all your child needs to be happy.