Cute "Filmy" Babies To Make your Day!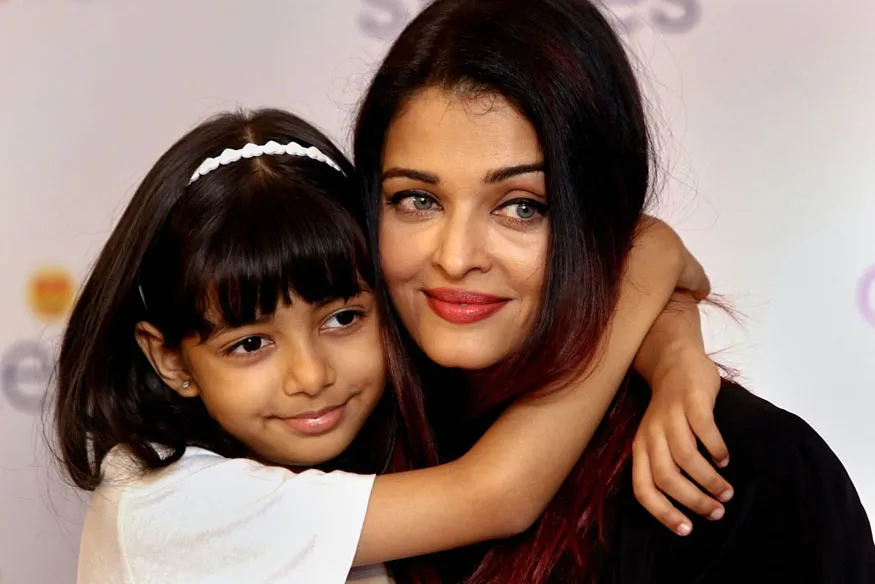 In this Article
These days, kids of Bollywood stars are making a grand entrance in the film industry, replete with media coverage. With the focus firmly on them, these babies have to deal with expectations even before learning to crawl. Can we expect them to be future movie stars or TV personalities?
This year and the last seemed to have been a bumper one for celebrity baby births. The spotlight was fixed on them even before they could bat an eyelid. Here's a list of celeb babies who were born during the last one-year. Get ready for an overload of cuteness!
Star Kids of Bollywood to Watch out for
1. Aaradhya Bachchan
Born to superstar parents, this little one has everything going for her. She has her mom's good looks and will probably inherit her dad's sense of humour too. Aaradhya has been in the public eye since she was conceived, quite literally. Pictures of her tagging along with her mom flood the internet. One can only hope that she becomes a celebrity in her own right, someday.
2. AbRam Khan
The son of Bollywood badshah, Shah Rukh Khan, is as cute as a button. With killer looks already at a tender age, we can expect him to woo girls at an early age. At such a tender age, the little star has also made his film debut alongside his dad. One can always spot him in some of the leading dailies with his mom. Little AbRam is definitely among the noticeable Bollywood celebrity babies.
3. Viaan Kundra
Viaan Kundra has the best of both worlds – the smartness of businessman Raj Kundra and the looks of mom-actress Shilpa Shetty Kundra. Born in 2012, little Viaan has already made his television appearance at the Indian Premier League. Raj Kundra was so excited about the birth of his first child that he decided to gift his bundle of joy a Lamborghini on his first birthday! Some babies have all the luck.
4. Ayaan Hashmi
Serial kisser Emraam Hashmi and wife Parveen Shahani were blessed with a baby boy in 2010. Little Ayaan has inherited his mom's good looks. However, he was detected with cancer this year. Here's hoping that he fights the disease and grows into a healthy young man. Godspeed, little one.
5. Viraaj and Winston Haag
Most B-Town celebrities like to keep their children away from the media storm. However, beauty queen Celina Jaitley decided to introduce her twins to the world in a feature spread in People magazine. The twins have been adored by all. Let's hope that they become bigger successes than their mom.
6. Imara Khan
Imran and Avantika Khan's little bundle of joy is adorable and absolutely stunning. The couple posts regular pictures of her playing in the garden. The pictures will make you want to hug her. She isn't camera shy, too. You'll always find her smiling in all her pictures. Imara is for sure one of the most adorable kids of Bollywood stars.
The star kids of Bollywood celebrities are beyond cute. It's a pleasure to the eyes to watch them with their celeb parents, dressed to a tee, attending events or jet setting for holidays. Here's hoping we see more of them and catch their naughty antics too.