Double Delight! 6 Bollywood & TV Celebs Who Welcomed Little Twin Babies!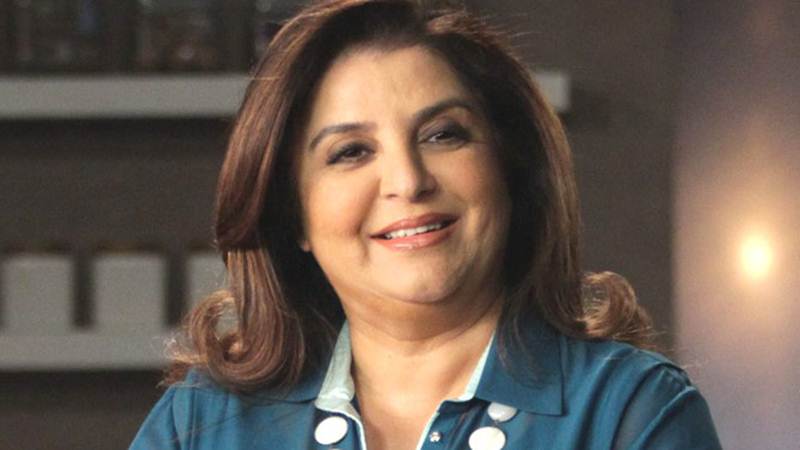 An adorable baby with angelic eyes, soft skin, and a bunch of hair. Congratulations coming in from near and dear ones. A cute baby nursery at home. Colourful baby clothes. Smiles, blessings and giggles. Sounds divine, no? Now make that TWO times as much. That's the delight a couple feels when blessed with twin babies! Of course, along with all the good things, the challenges double too – which means even lesser sleep! But no matter what, welcoming twin babies into the household is an experience unlike any other.
Here are 6 celebrity couples who welcomed twin babies into their world. Our congratulations and best wishes for this double delight!
1. Karanvir Bohra & Teejay Sidhu
https://www.instagram.com/p/BUEb7UwFV9P/?utm_source=ig_embed
Popular TV actor Karanvir and his wife Teejay were blessed with twin daughters in October last year. But it is only recently that Teejay returned from Canada, where she delivered the twin girls and was staying with her maternal family. The new Daddy is ecstatic, and indeed, this is a beautiful moment for the lovebirds. The two have become parents after 10 years of marriage.
Karanvir wrote on his social media profile, "They look at us with love and helplessness; when they cry, we know it's either for milk or they just want to be held, and once we pick them up, it's so difficult to put them down. You just want to hold them and look at them and talk to them.
When I put them on my chest to make them sleep they hold me with such embrace that I want to leave everything in the world and just cater to their needs. I don't even know how I turned from a boy to a father….but this journey has just begun and I'm so looking forward to these sleepless nights and daddy duty time."
Karanvir looks well on his way to acing his daddy role! He also shared the nicknames he has given to his daughters – Miko and Nonu! "One is Miko, elder by a minute, a fierce lioness by nature. Teejay says she looks Japanese, thus the name Miko-Tashi. The other is the petite and dainty Nonu – the name says it all, she is like a little doll princess."
2. Celina Jaitley & Peter Haag
https://www.instagram.com/p/BUe9B3ugtCH/?utm_source=ig_embed
This is one couple that can truly vouch for how twins are double the delight (also double the challenge!). Celina, who is already mother to five-year-old twin sons – Winston and Viraaj – is expecting twin babies again! The news initially came as a huge surprise to the couple. Celina says, "Doctor was doing an ultrasound and Peter asked the doctor if its twins this time too. The doctor said yes and we both were initially shocked!"
The mom-to-be also has a very interesting theory about twin babies: they are born only in families chosen by God! "We were exhilarated because the first thing that came to our mind was that we are the chosen ones. We are God fearing and we feel God chooses special people to be parents of multiple children."
3. Gauri Pradhan & Hiten Tejwani
https://www.instagram.com/p/BRRBEy7Ddtd/?utm_source=ig_embed
This adorable TV couple became parents to twin babies back in 2009 – a little daughter named Katya and a son named Nevaan. Raising twin children is no child's play, and Gauri vouches for this! She has struggled to return to television or find time to workout. But like every mother, her kids' needs are first priority.
Gauri also swears by something else that many mothers experience: handling your husband is almost as difficult as handling kids! She says, "It feels that I have three kids – our twins and Hiten. He is worse. I can at least shout at them and give a stare but can't do the same with Hiten! Even my kids know where to keep what. Every day he will open the closet, take out his clothes and forget to close the cupboard. I have to tell him the same thing every day."
4. Sanjay Dutt & Maanayata Dutt
https://www.instagram.com/p/BqKPr4qDSyH/
In fact, we have heard that both Shahraan and Iqra are aware of how to get daddy Sanjay Dutt complete their demands in secret, especially when mummy is away! Now that is one thing all our kids know just too well, no? 🙂
5. Karan Johar
https://www.instagram.com/p/BSSjkymgRvq/?utm_source=ig_embed
Pictured above is the new Daddy, all pleased with his baby-nursery, designed by Gauri Khan. The Bollywood director became the proud father to twin children – a boy and a girl – via surrogacy, in February this year. He has given his children beautiful names, straight from the heart – while the baby boy has been named Yash, after his deceased father late Yash Johar, the baby girl is called Roohi, an anagram of Karan's mother's name Hiroo.
The reason behind Karan's decision is a highly emotional and honest one. He wanted kids to shower his love on now, and to feel cared for and loved when he gets old.
Karan said, "I wonder—do I want a child just because of my needs? Then I realise the truth, yes, it's just for me—my big emotional investment that hopefully will pay rich emotional dividends when I need it. I am looking at literally getting a child as my OLD-AGE INSURANCE. I think it's self-acknowledgement. It's coming to terms with everything."

6. Farah Khan & Shirish Kunder
https://www.instagram.com/p/BQhB2r5lxTn/?utm_source=ig_embed
Okay, so we cheated a bit here, but we couldn't help including Farah Khan's three adorable triplets in this list! Farah, who got married to Shirish in 2004, had the triplets — son Czar and daughters Anya and Diva — in 2008. Being a director and choreographer, Farah has her hands full at work. But she balances her many roles wonderfully, and the happiness her three children bring to her life is a huge way to stay rooted!
Farah shares, "Since you are in the glamour world, everything is magnified and revolves around you but when you have children, life is put into perspective. More than anything it has helped me detach from things that are so external and get me attached to what truly gives me happiness. Which is being at home with my family and seeing my kids grow up."

Our best wishes to parents with twins or multiple babies – you sure have your hands full, but you also have something else: double, triple, quadruple times the delight! 🙂