9 Things You Should NOT Gift Your Husband On Valentine's Day!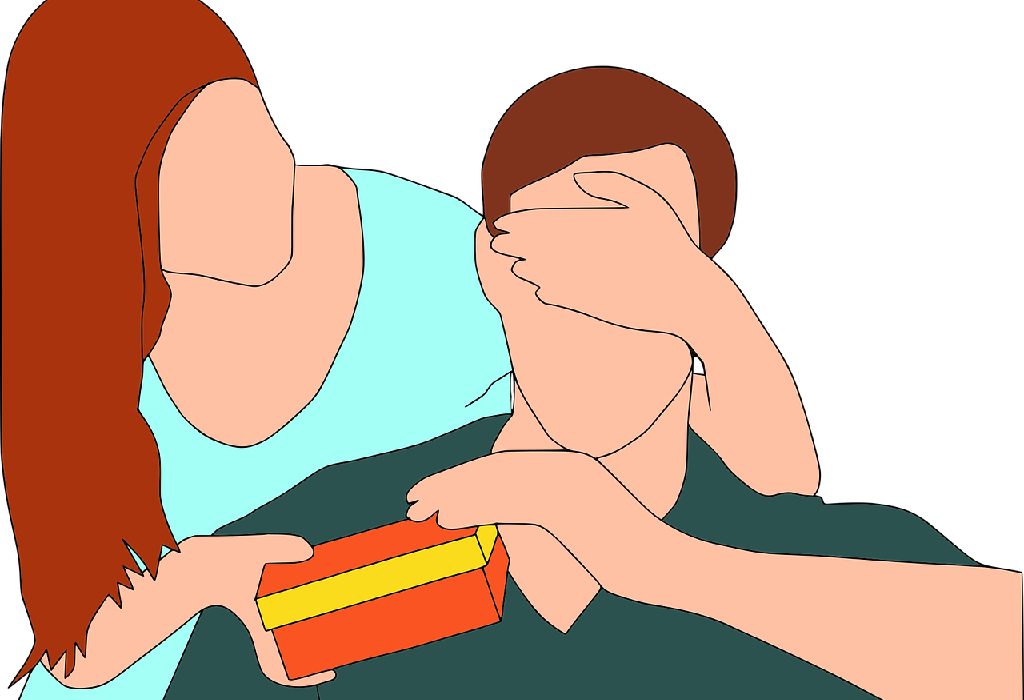 The perfect Valentine's Day gift should be romantic without being flashy. Making the right decision can be hard, especially when some perfectly normal gifts are actually hated! Find out what we mean when we tell you to steer clear of these 9 things on February 14.
Valentine's Day, the day to express love, is when couples go out of the way to be in each other's company and re-spark the fire in their relationship. While it has become a commercial occasion, the basic essence of the day is still beautiful – quality time with the one you love. If you're planning to add a dash of extra romance to the day with a customised gift for your husband, beware! There are some seemingly harmless gift items that could turn out to be romance killers!
Check out our list of top 9 unwelcome Valentine's Day gifts so you can stay away from making the wrong purchase.
Unromantic Valentine's Gift Ideas – and How To Turn Them Around
1. Gift Card
It may sound like the best thing on Earth to you – so much freedom to buy just what you like, right? But it is a really impersonal gift for this occasion. You know your husband's choice, what he needs and what will appeal to his sensibilities. If you have already procured a gift card, go ahead and use it to buy something your husband has wanted for a long time – maybe a branded three-piece suit or a Collector's Edition Scrabble set?
2. Decorative Item
Valentine's Day is the time to bring out the romance and passion that sometimes take a backseat in the usual drudgeries of work and family life. A nice showpiece may look good as home furniture but it won't be reminiscent of the passion that you have for him. Showpieces have become such generic gifts that they work better for formal, more impersonal occasions.
3. Kitchen and Home Appliances
A complete no no! Even if you've been saving up for that one device that will make your married chores easier, please do not present them to your husband on Valentine's Day. It is not only a reminder of 'work' on a romantic day but is also a very underhanded way of saying that kitchen and household duties aren't just a woman's job.
4. Cologne
To be honest, this might not be that bad a gift idea. But this is definitely one that is done to death! It's the easiest thing on the list and a complete no brainer. Your man may even feel that you have put no effort at all into going down the path of creative gifting. If you really want to gift your husband a fragrance this Valentine's Day, consider going the handmade way. Your effort of taking time out to make him a gift will be more valuable than anything else!
5. Household Work Tools
Yes, your husband is your on-duty plumber, mechanic, electrician and appliance repair guy. But as your beloved Valentine, let him be just him! Don't gift him tools that will just exaggerate the need to remind him he needs to get his act better for the next power cut your house faces.
6. Gym Equipment
A very bad day to remind him of that staunch paunch that just won't go away when infact you needed to make him feel like gold! He will only end up feeling like a sugar daddy who needs to take that long pending 10 km run and hey, he might just choose this day as the day…because guess what, you reminded him!
7. Scented Candles
Admittedly, they look and smell stunning. However, they are usually associated with the feminine side of life. If your husband is not very aesthetically or artistically inclined, he may not find much use for this gift. You will be better off setting these candles up in the room and cooking him a splendid dinner as the gift instead.
8. Self Help Books
How to stop being lazy and start being a more romantic husband – no, this is perhaps the absolutely worst gift for this day! Gifting books is always a classic idea for any occasion but make sure you gift him something that sets him thinking and makes him feel cheerful, not down in the dumps!
9. Massage Chair
While this seems like a Godsend for your husband's frayed nerves at the end of a long day, Valentine's Day is a bad time to gift him a massage chair. The focus of this day should be the two of you and the intimacy you share. You don't want a massage chair to get all the attention when you could give him a perfecty calming and refreshing massage yourself.