Prevent New Baby Stress from Stirring Up Marriage Trouble!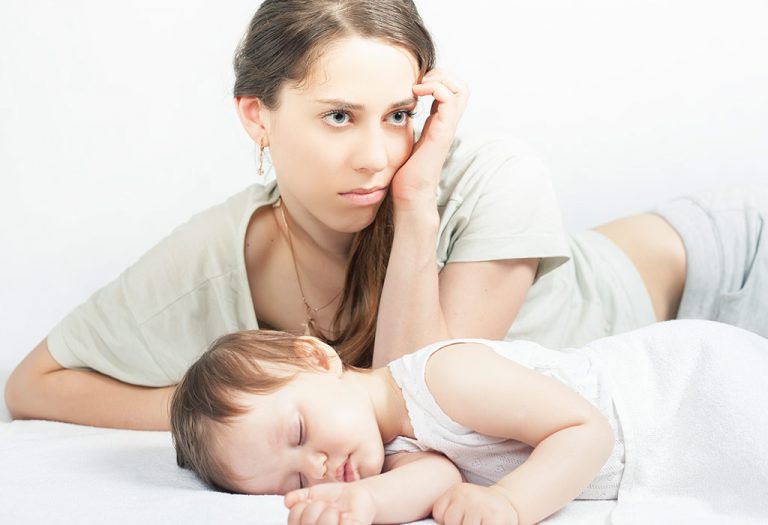 In this Article
Babies bridge gaps between parents. But sometimes, things turn out to be the opposite. You suddenly feel that there's no time for the one you always enjoyed spending time with. There's nothing to feel guilty about as studies have proven that many marriages tend to turn blue after the first baby. It's a bitter fact that sometimes childbirth agitates a relationship.
5 Ways to Avoid Marriage Problems After Baby
The arrival of a baby should mark a joyous occasion in the lives of a couple. However, most couple are not able to deal with the stress of multitude changes that a baby brings with itself. Here are 5 ways in which you can avoid marriage problems after baby.
1. Speak it out
Communication can solve anything in the world, and it is undoubtedly one of the first of ways to keep a marriage strong after a baby that we want to suggest. As you take up the responsibilities of a mom, you'll learn many new things every day. At times, you'll experience failure and feel that you're not a good parent. You may have to forget taking those long naps or relaxing strolls. All this will obviously leave you baffled. Speaking, listening, and empathising together will bring down this stress and improve your marriage. Speaking out solves half the new baby marriage problems.
2. Extract time from your busy schedule
Make a conscious effort to take out time for both of you, no matter how busy your schedule. Find someone whom you can trust and ask for help while you go out for a romantic dinner, movie date, or anything else. Lady, you'll have to schedule everything from your wake up time to sex time. Although that does not sound very romantic, it's the only way you may avoid lack of physical intimacy that often leads to divorce after baby.
3. You need "me" time too!
With all your important chores, you miss out on looking after yourself. Your mind and body work all day to nurture family needs and require rest too. Improper self care leads to relationship stress after having a baby. 'Me' time will ensure that you maintain a healthy atmosphere in your relationship with the hubby!
4. Do not compete….
Still thinking about how to keep your marriage strong after a baby? Understand that being a good parent is not about who's better of the two. While you're perfect at some designated duties, your better half may be good at some others. Realise his contribution and appreciate effort. Though there are risks of divorce after having a baby, your joint efforts will alleviate them.
5. The C words
Complement and criticise are two important words in a marriage. It's natural to be stressed out when you're spending sleepless nights after completing endless chores. It's very easy to criticise either partner on his/her shortcomings, but it's not right. If you're not in the mood, just avoid discussions. Never fight in front of your baby as it directs a lot of negative energy in your child's life.
The best mantra for parenthood is to have patience – if there is one single answer to the question 'how to keep your marriage strong after a baby', this is it. Remember that you cannot take back the words you've spoken. Choose your actions and words carefully and respect your partner's efforts. You don't have to stop being lovers just because you're a mom and dad now. Work as a team to conquer this difficult, yet charming responsibility of your life.